While everyone was talking about the very James Bond silver-blue Jaguar E-Type chosen by Harry to drive his new wife to their ~private~ reception, we noticed something else:
On Meghan's right-hand ring finger was a sparkly new jewel, and it wasn't her wedding ring. It's an emerald-cut aqua-blue super-gem that Princess Diana was photographed wearing several times in the '90s, including below, at a charity dinner in Sydney, Australia in 1996.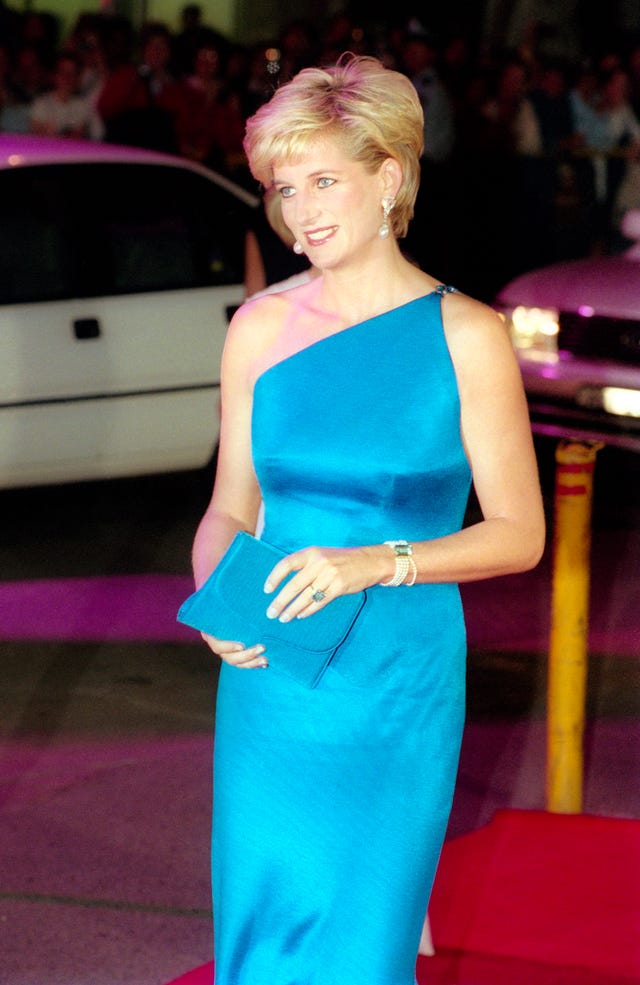 And again with Raine, Comtesse De Chambrun, at a private viewing and reception at Christie's.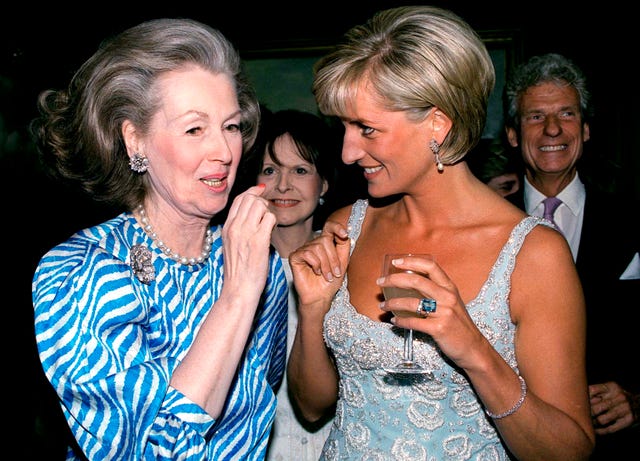 Are you ready for a close-up?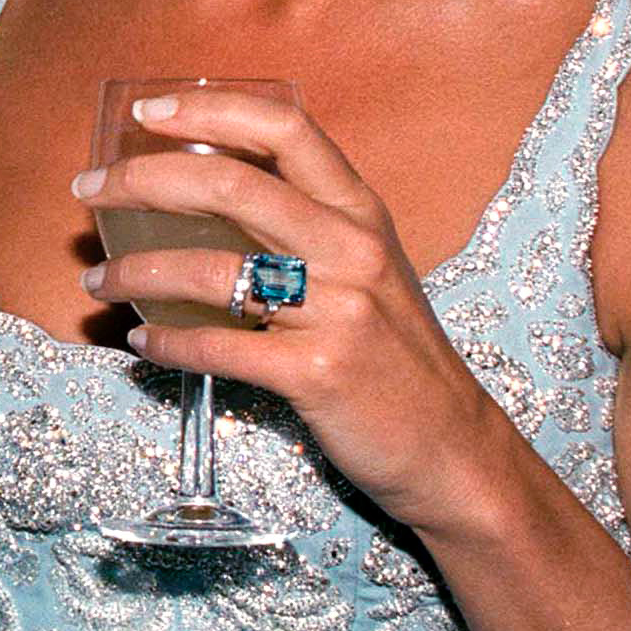 It was one of many ways the new Duke and Duchess of Sussex honoured Princess Diana during the day, and one of Meghan's two 'something blues' (her white Aquazurra heels had baby-blue soles).
The ring's lineage was confirmed by Kensington Palace shortly after the couple departed for Frogmore House, where the reception will be held.
A Kensington Palace spokesperson confirmed to @BuzzFeedNews that Meghan is wearing an aquamarine ring that belonged to the late Princess Diana: pic.twitter.com/mmwgKrXKcj

— Ellie Hall (@ellievhall) May 19, 2018
Here's another close-up of Meghan sporting the ring: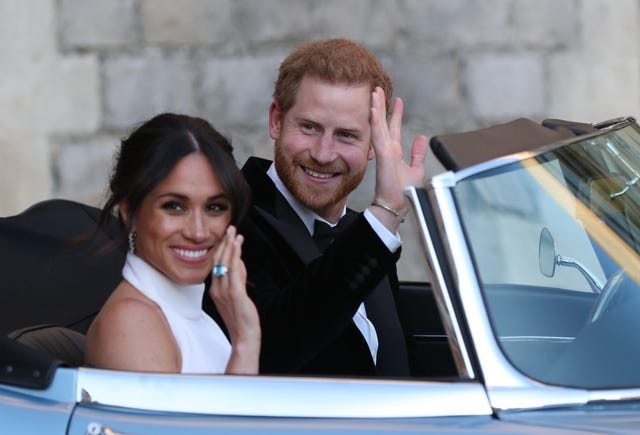 Nice move, Harry!
This post was originally published on Cosmopolitan.com
Read more Royal Wedding