Let's get straight to it: A sexy wedding dress costume inspired by Meghan Markle's royal wedding gown exists and you just have to see it for yourself.
View this post on Instagram
Here Is Meghan Markle's Dress as a Costume: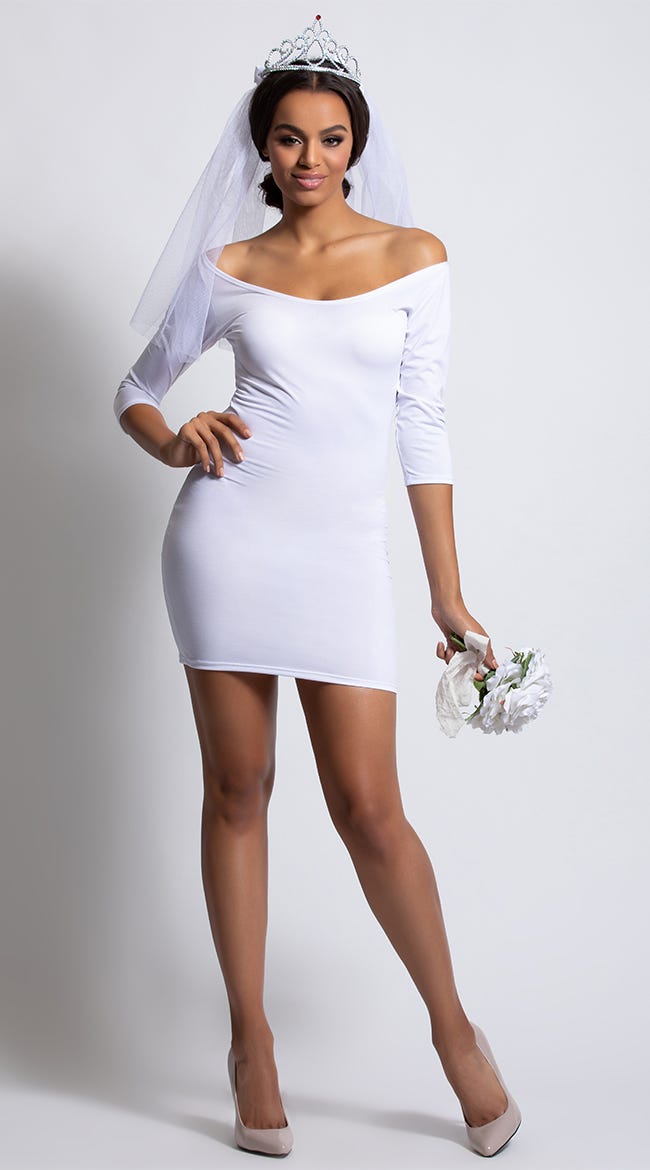 E-retailer Yandy—known for its steamy pop-culture Halloween ideas that can definitely miss the mark on political and social issues—is the brand behind the product, which is officially called 'Yandy American Princess Costume.' I'll just let this description from the website speak for itself:
'You're living an actual fairy tale! Get ready to walk down the royal aisle in this exclusive American Princess costume featuring a white mini-dress with an off-the-shoulder neckline, 3/4 length sleeves, a smooth bodice, a tulle veil with a large bow accent, a satin bow detail, and a bejeweled tiara'.
In the photos, the model is also pictured with a bouquet, a man's blazer, and a Deal or No Deal-inspired metal case, so, like, if you couldn't tell who they were going for by the title, you get the hint with the props. Unforch, those extras are not included in the costume package.
The whole thing retails for just a little over R700 and you can do with that information what you will!
As a much-needed reminder, here's what Meghan actually looked like on her wedding day: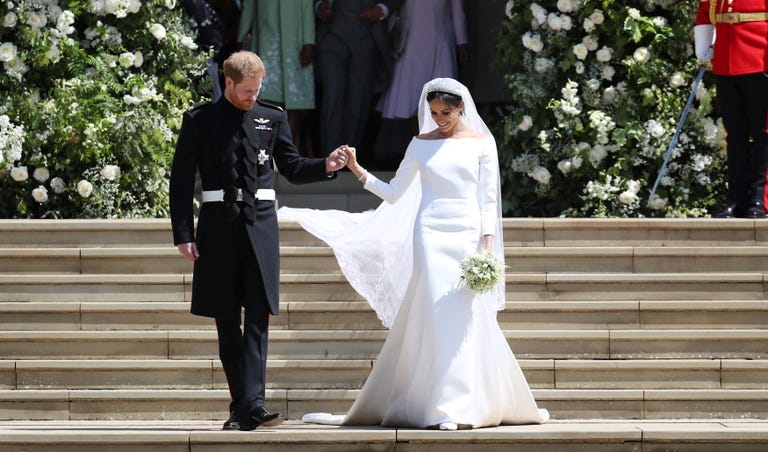 Will you be dressing as Meghan Markle for Halloween? Tweet us at @CosmopolitanSA and let us know.
This post originally appeared on Cosmopolitan.com
Feature Image: Getty
Read more style.