What do you wear on date nights with your boo? Because Kim Kardashian just dressed up for a romantic evening with her husband Kanye West, and opted for a pretty sheer spandex leotard without a bra. In other words, she killed it/slayed/whatever other excited 'YAS KIM'-esque description is to your fancy.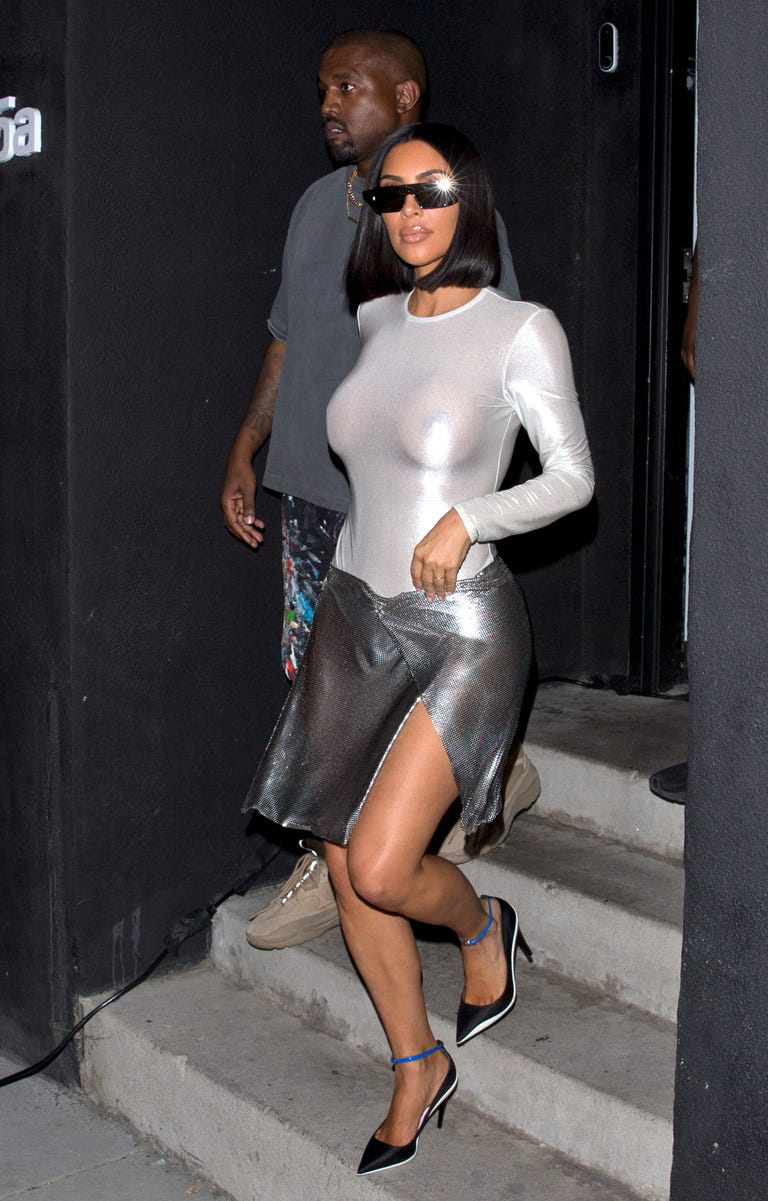 Kim paired the look with a silver metallic skirt, and the entire ensemble gave off an 'I'm about to hop on some ice and skate like I've never skated before!' vibe that I am completely down with. Also, she wore sunglasses at night—which miiiiiight be less of a fashion statement and more of a necessary move to protect her eyeballs from all those flashing paparazzi cameras.
P.S. While we're talking fashion, shout out to Kanye's paint-covered pants—a totally subtle and not at all in-your-face reminder that he's an artist. Not sure if he was actually painting earlier that day, but either way, dig it.
This post originally appeared on Cosmpolitan.com
Read more Style