First thing's first: if I looked like Emily Ratajkowski, I would walk around as naked as possible, as often as possible.
Of course, it's no secret that the model has a totally banging bod, and she's not afraid to show it in the form of super sexy Instagrams. And, because we're all about ~feeling yourself~ we're always here to praise her fierce snaps.
Overnight Em Rata was at it again – and by 'it' I mean 'posting semi-naked 'grams' – sharing pictures wearing the latest Las Olas look from her own bikini line, Inamorata Swim, and holy smokes, it's quite revealing. The 27-year-old sported a two piece set that looks more like strategically-placed string than a legit bikini, IMO.
As for the bottoms? Well, there's not much to 'em (literally). The minimalist briefs are impossibly high and narrow, and I honestly don't understand how you could walk in them. The top consists of a super thin cross-body strap, with mini fabric strips covering the nips and a wrap-around detailing down the stomach.
Anyway, enough of my aimless postulations…
Here's The Look:
Yep, WOW, right?
Via Giphy
There's no denying this look is absolute fi-ya, but also, I'm not sure I'd personally be able to rock up to a pool party wearing this situation.
Side note: Can we take a second to talk about how hectic those tummy tan lines would be? The sexy bikini set has already sold out before on Em's website, but now the bikini top and bottoms are officially back in stock online in a slew of different prints and colour ways.
Here's The OG Style: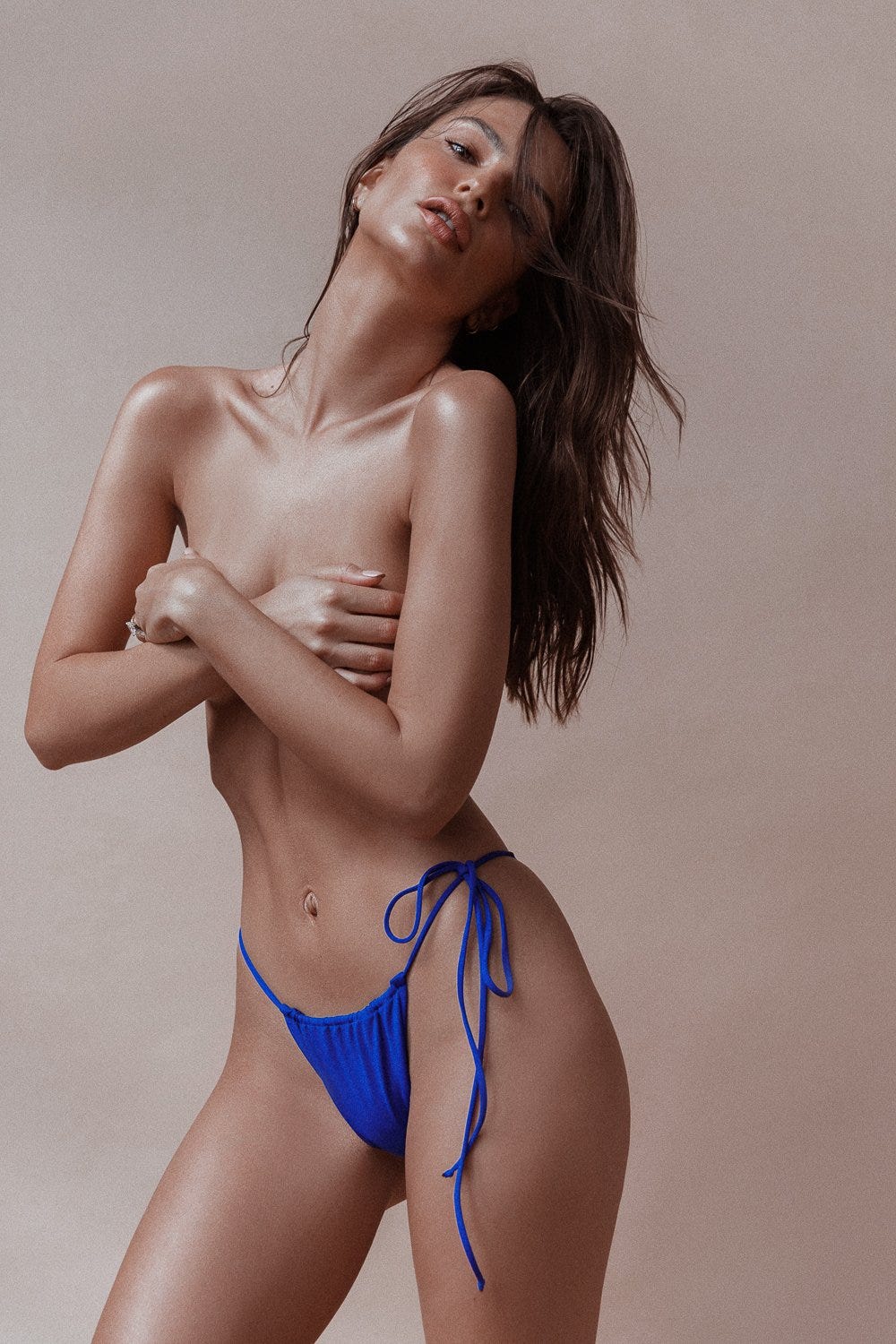 Via Inamoratawoman.com
Unfortunately, these will be SUPER hard to get your hands on in SA and it's chilly ouchea, but you can prepare for summer with these more accessible, affordable options to shop.
Shop Emrata's Racy Look Now:
This post was originally published on Cosmopolitan.com
Feature Image: @emrata
Read More Style.