Aleali May is a name you'll be hearing more and more in the months to come. The 25-year-old Los Angeles native has been seen at the FROW of all the major fashion weeks.
The stylist, model and influencer is grabbing the fashion world's attention and, with one quick scroll through her Insta, you'll see why.
Not only has she styled artists such as Lil Yachty, Kendrick Lamar and Tinashe, but last year she became the first woman ever to design both men and woman Air Jordan sneakers for Nike.
Aleali May is The New Style Influencer You Need to Know About
Aleali's style can be described as streetwear luxe. She mixes athleisure pieces with luxury brands such as Chanel, and takes inspo from iconic pop stars, particularly Scary Spice and Sporty Spice.
Aleali's family has also been a huge style influence on her – she loves bombers and cargo pants. Her mom's natural and effortless style is also something that has influenced her aesthetic.
She is very good friends with fellow stylist and influencer Siobhan Bell. When the two are together, they are 100% #StyleGoals.
#Besties4Life
View this post on Instagram
We are obsessed with her style and we can't wait to see what's next for Aleali.
Here's How You Can Get Aleali's Look:
1 Cropped Hoodie
View this post on Instagram
Cropped hoodies are loved by the streetwear queen. Luckily Factorie is offering a kick-ass camo-printed style.
2 Cargo Pants
View this post on Instagram
Aleali never misses a chance to wear cargo pants. If you want to channel the '90s grunge vibe, you need to add cargo pants to your wardrobe, stat.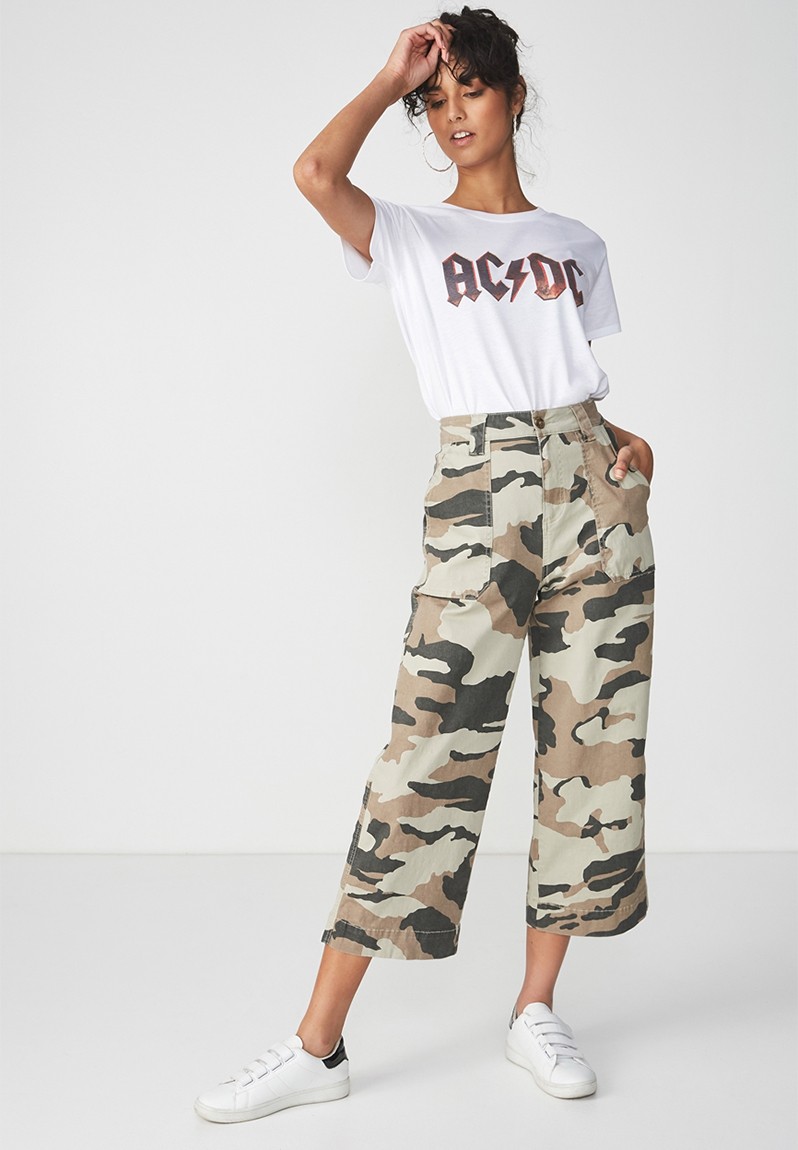 3 Dad Sneakers
View this post on Instagram
Aleali is often found sporting dad sneakers and we are so following suit.
4 Industrial Belt
View this post on Instagram
Industrial belts are one of the hottest accessories right now. Streetwear fanatics have not stopped wearing them and Aleali is one of the stars leading the pack.
5 Bodysuit
View this post on Instagram
Aleali often pairs a bodysuit with trendy track pants. Nab this sporty style from Cotton On with a scooped neckline and a low-cut back, and pair it with low-slung trackies for an edgy take.
Aleali is providing major style inspiration to Millennials worldwide.
Do you love her style as much as we do? Tweet us at @CosmopolitanSA and let us know! #COSMOStyle.
Read more style