No matter how amazing your outfit is, never underestimate the importance of shoes—they can totally make or break a look, it's true. With that in mind, keep up to date on all the footwear trends 2019 has to offer, from lucite heels to feather details and everything in between. Here, 22 styles to have on your radar the next time you go shopping.
1 Animal Print
Sure, leopard and cheetah prints are perhaps the most common animal patterns, but try a fun cow print too, as seen on Burberry's runway.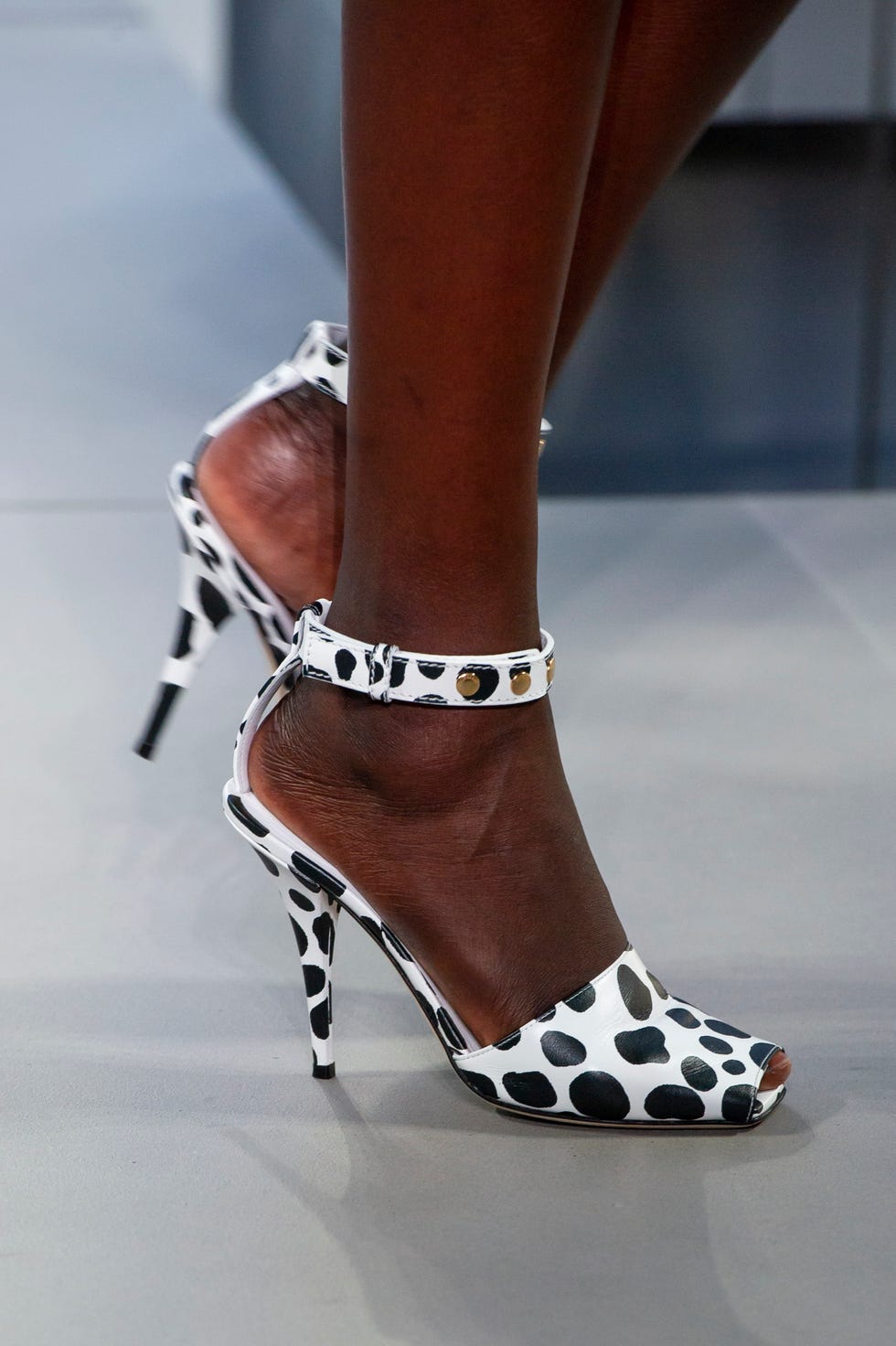 2 Lucite Heels
Solid heels are SO 2018, and next year transparent, lucite heels will be where it's at. At Chanel's Spring 2019 runway show, models wore peep-toe slides with see-through details that gave the silhouette a fresh new look.
3 Teva-Esque Sandals
The "ugly" shoe trend isn't going away any time soon, and these Teva-like thick-soled sandals that appeared at the Collina Strada runway show are basically proof. Get ready to embrace the more practical, functional style come 2019.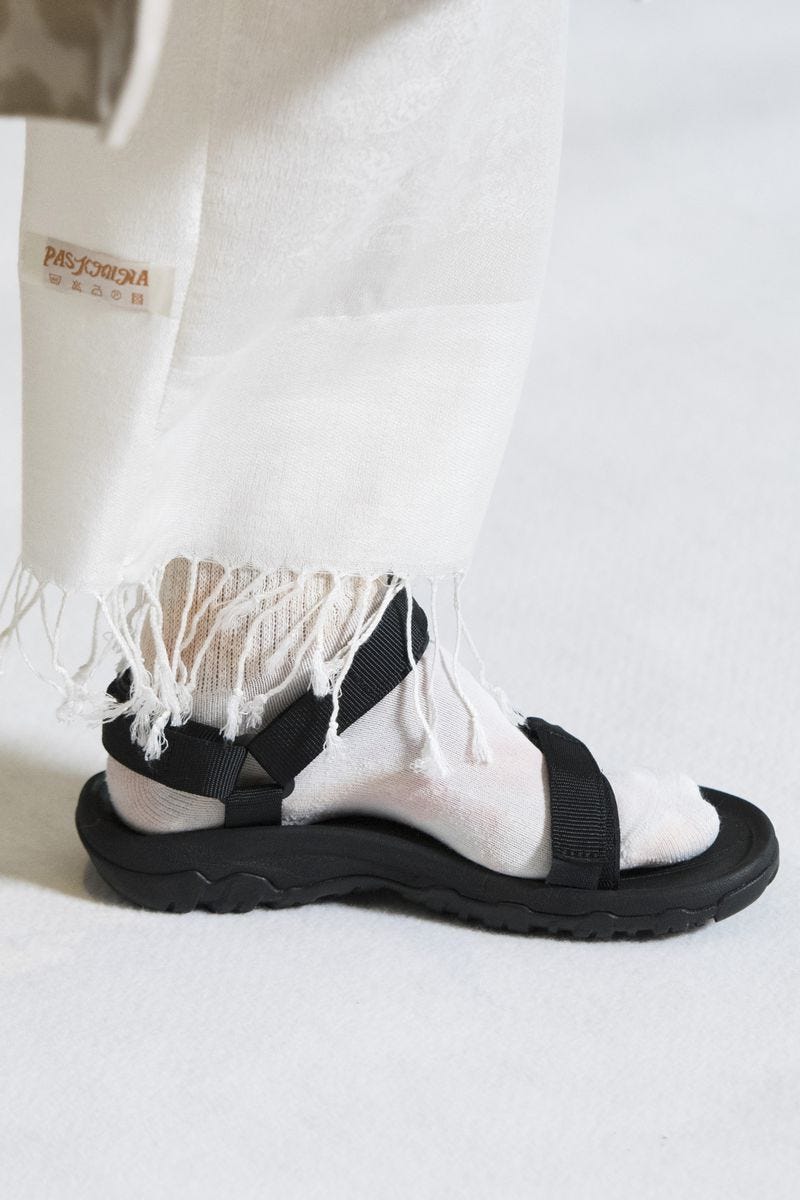 4 Hot Coral
A ton of salmon-coloured shoes came down the Spring/Summer catwalks, so it makes total sense that Pantone chose "Living Coral" as its 2019 colour of the year. These patent-leather kicks, which appeared on the Zero + Maria Cornejo runway, totally embodied the shade and featured a contrasting pale pink strap.
5 High Heeled Combat Boots
Combat boots are a wardrobe staple because they're versatile and hold up over time, but this year, it's all about taking the design to new heights with a statement heel. Here, a model at the Christian Cowan runway show wore a pair that also featured rhinestones.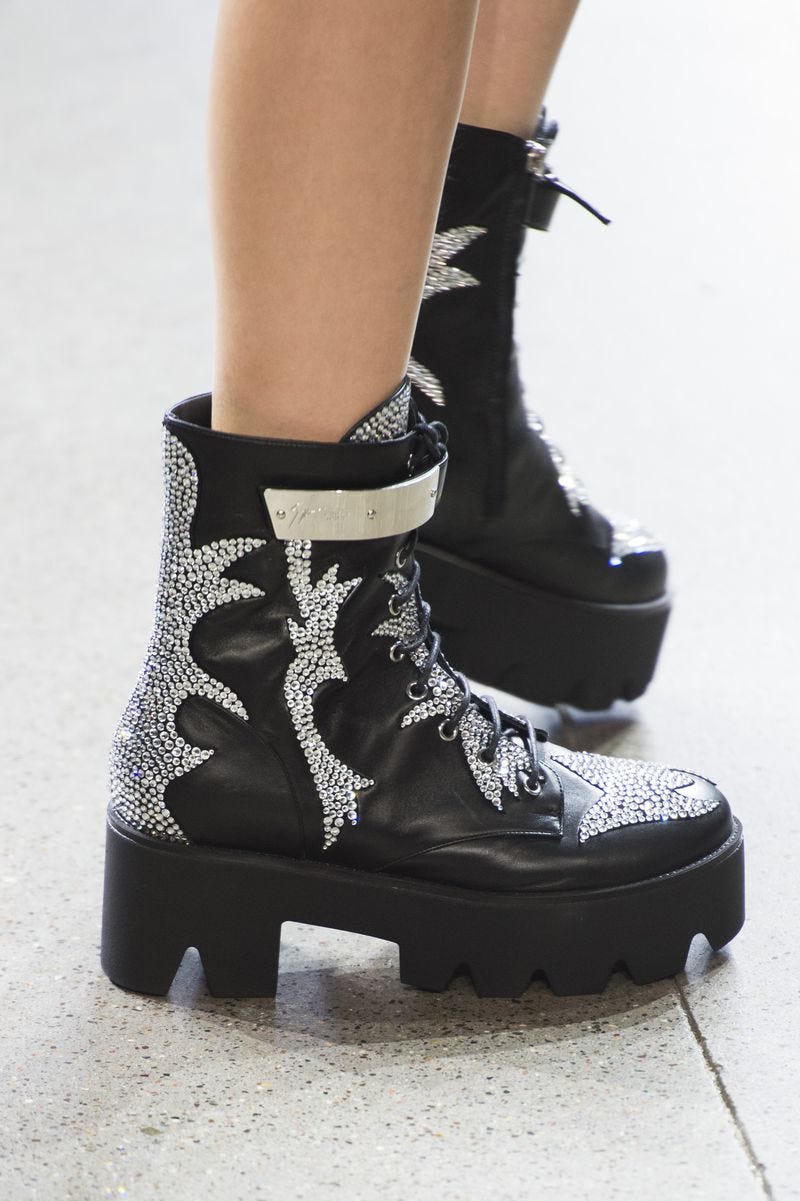 6 Flip Flops
Thong-style slides are making a very fashionable return, as evidenced by this striped pair on the Etro runway. Expect to see more upscale versions of the flip flop during 2019's warmer-weather months.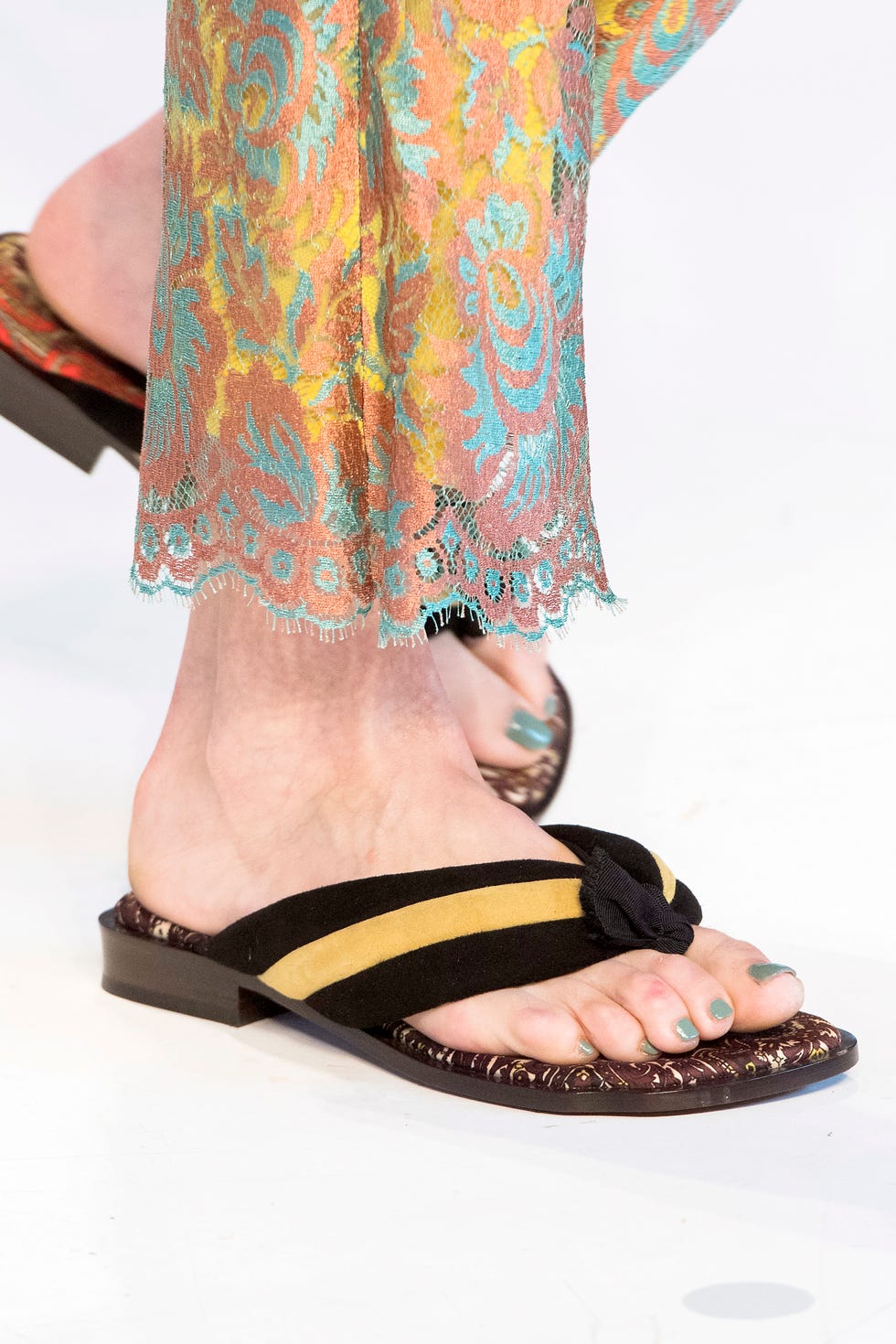 7 Square-Toed Shoe
While 2018 saw the rise of the extremely pointy shoe—take Balenciaga's "knife pumps," four instance—come next year, it'll be all about sporting a square toe. On the Fendi runway, models wore pumps like this hot-pink pair with contrasting black details.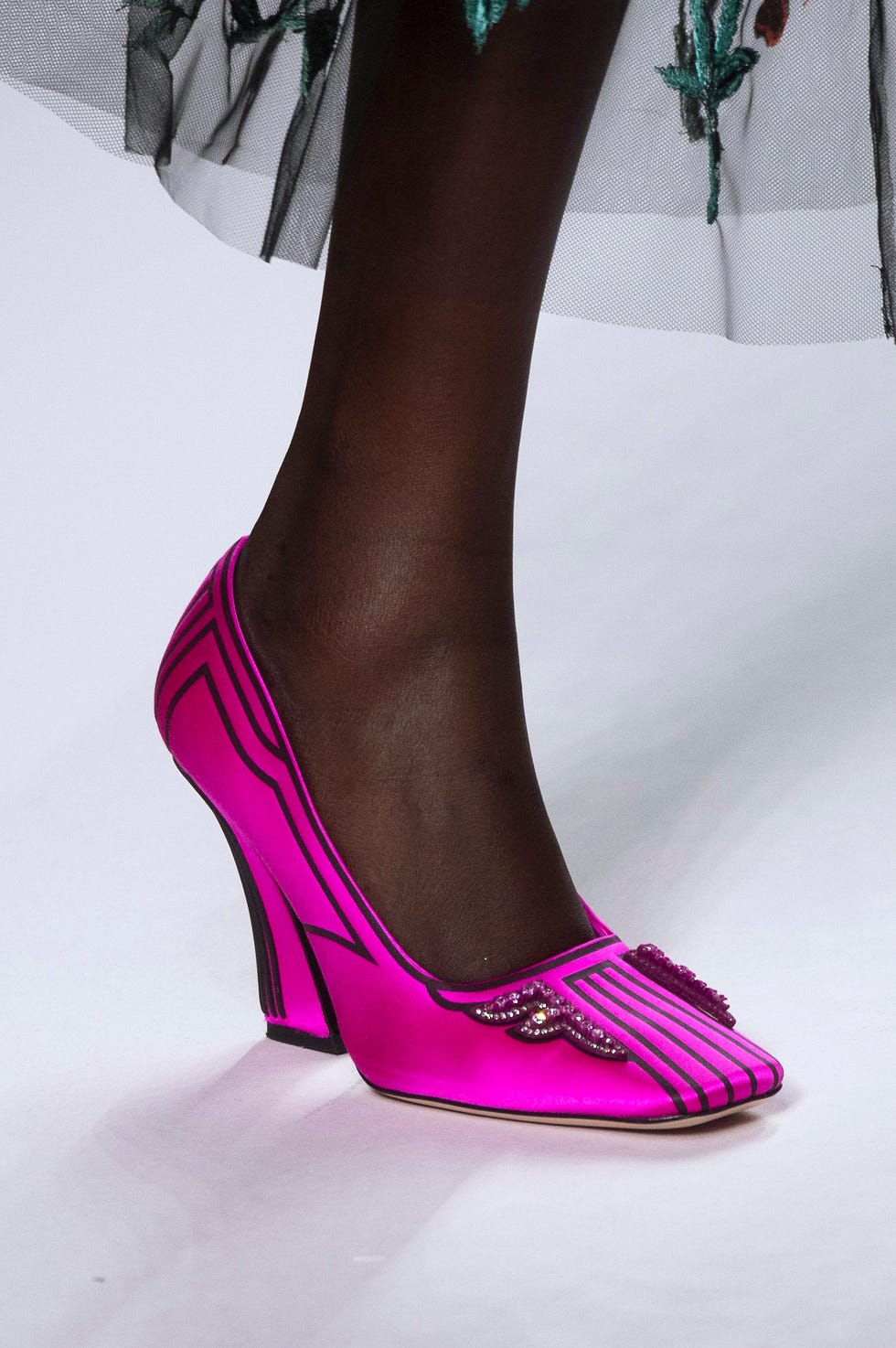 8 Seafoam Green
Another trend worth noting? Unusual colours like seafoam or mint green, as seen at Carolina Herrera. Think of 2019 as a year to experiment with bold hues like this one, making your footwear the focal point of any outfit.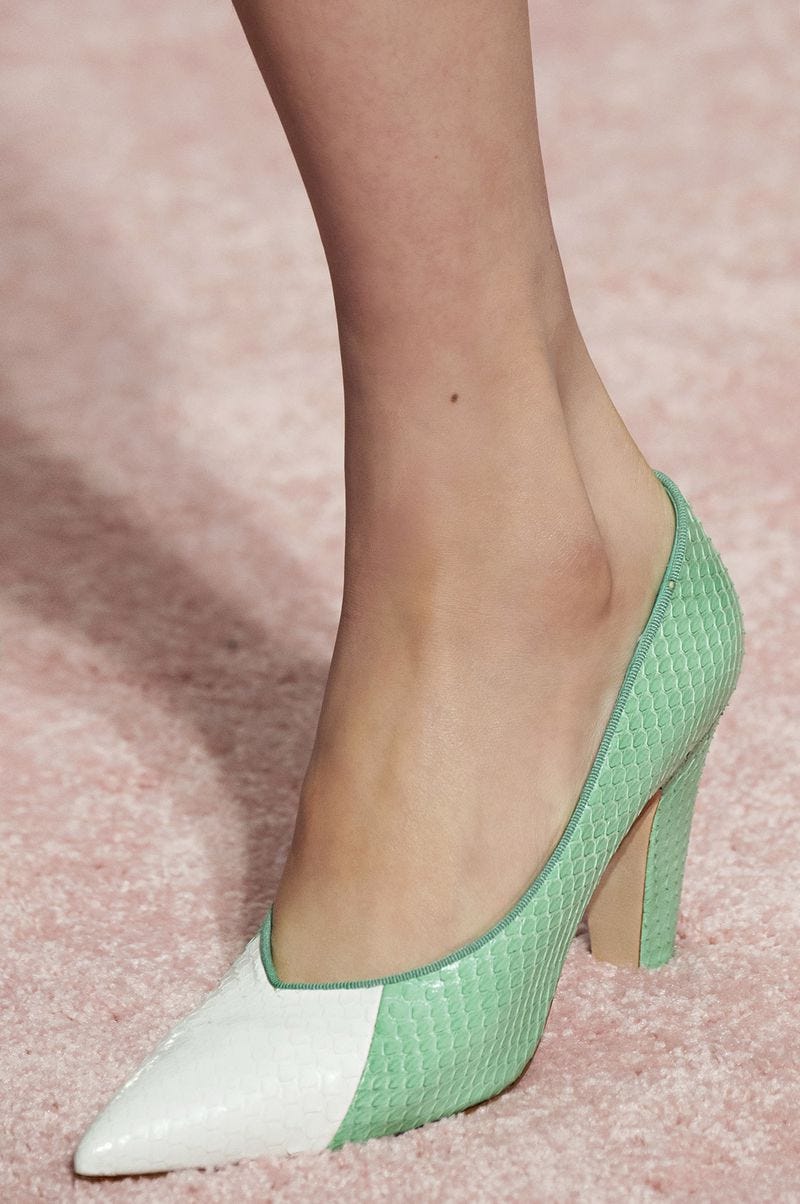 9 Cobalt Blue
Speaking of colour, another one hitting 2019 is cobalt blue. The hard-to-miss shade popped up on these slingbacks at Marc Jacobs' show, as well as many other runways during fashion week.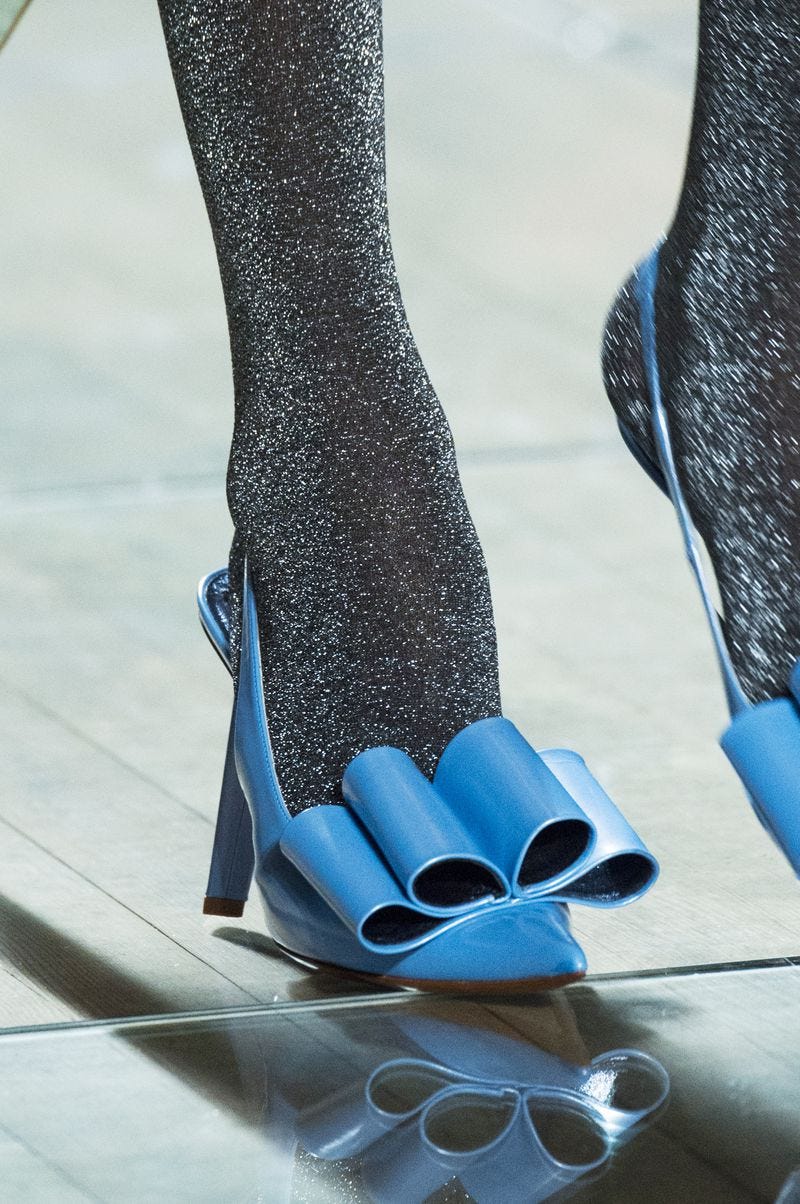 10 Bright Textile
Leather and more structured materials are usually common when it comes to footwear, but next year, rich textiles and fabrics are going to be a thing. Think of the patterns you see on ornate rugs or draperies, except now on your shoes. This bright jacquard slide complete with a starfish embellishment made a splash on the Michael Kors runway.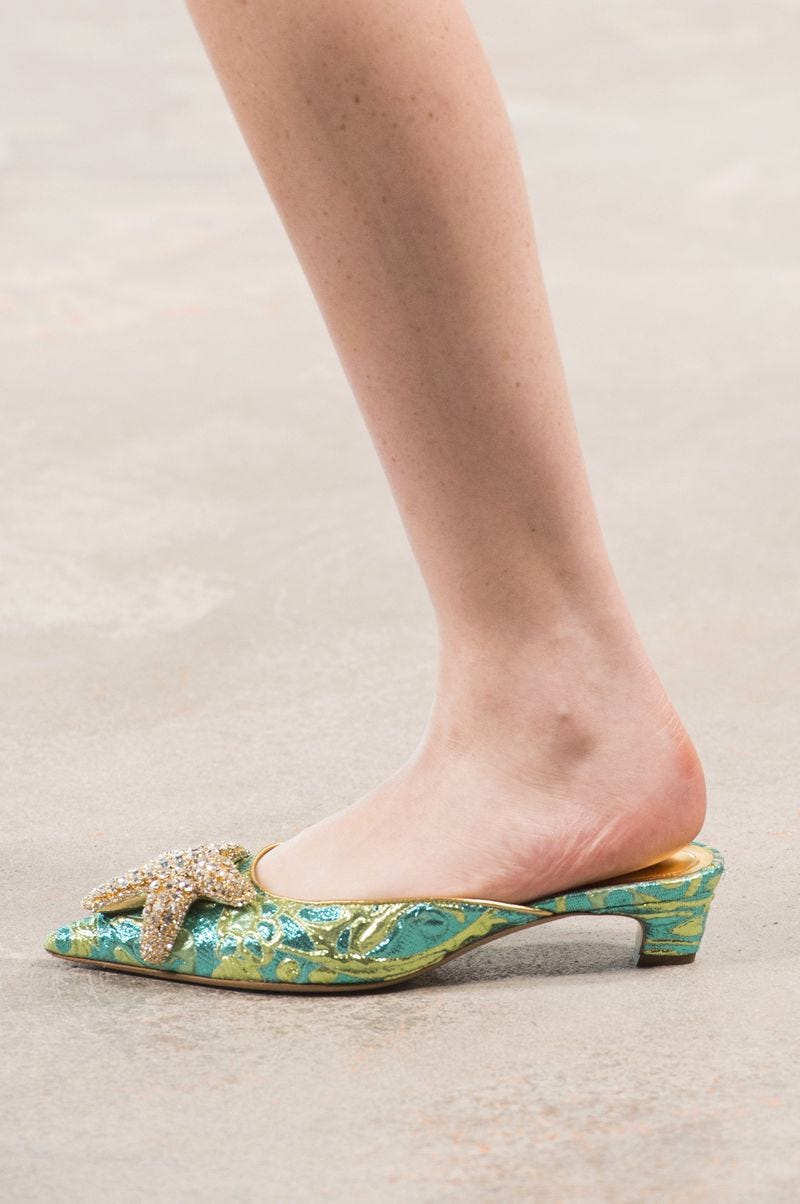 11 Tinted PVC
Similar to the lucite heel, tinted PVC takes the see-though element to the whole entire shoe. Designers had fun with the material during fashion week, popping up on models' feet in a variety of colours, such as this grey shade at LaQuan Smith.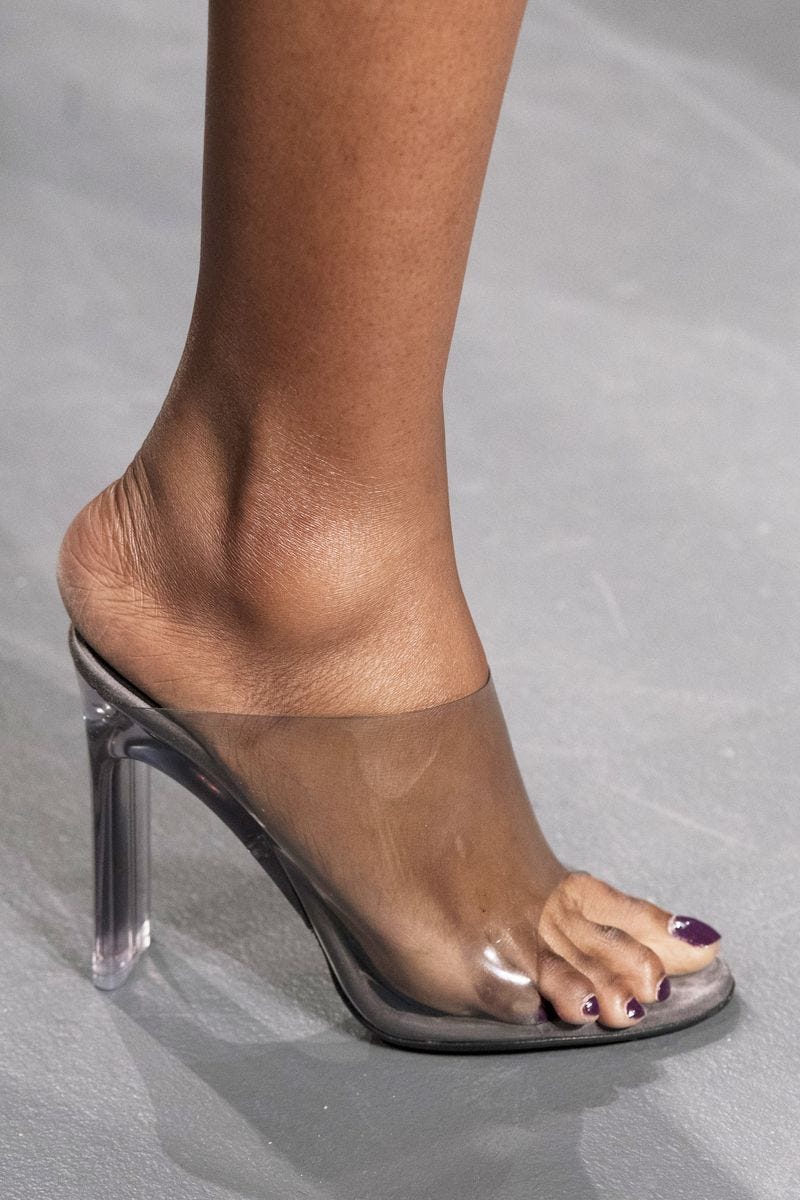 12 Lavender
You might not have seen lavender boots before, but the hue seemed like a total must-have when it appeared at Kate Spade's show. Yes, pastels are a given in spring, but be prepared to see this shade all year long, whether it's on sandals or booties.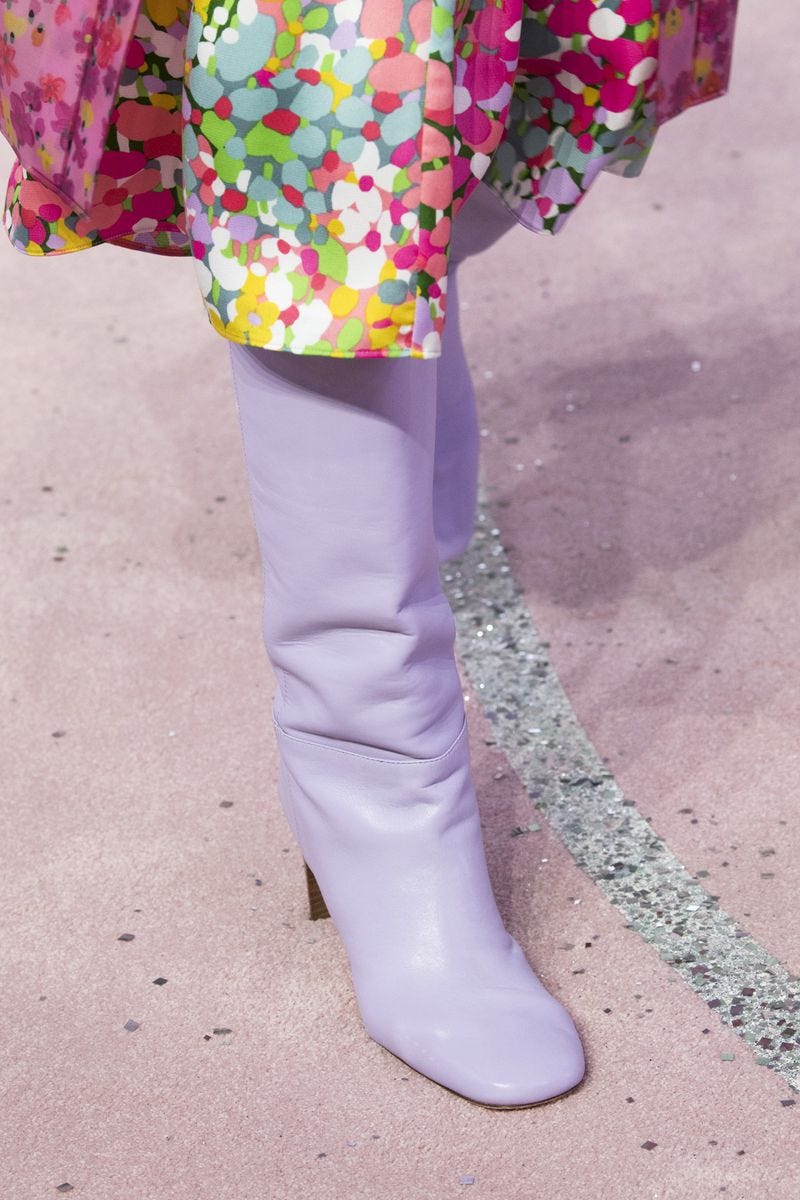 13 Fringe
Fringe made an appearance on Longchamp's runway in the form of these knee-high gladiator sandals, and while the trend was in excess here, you can also sport shoes with just a hint of the detail four a more subtle look.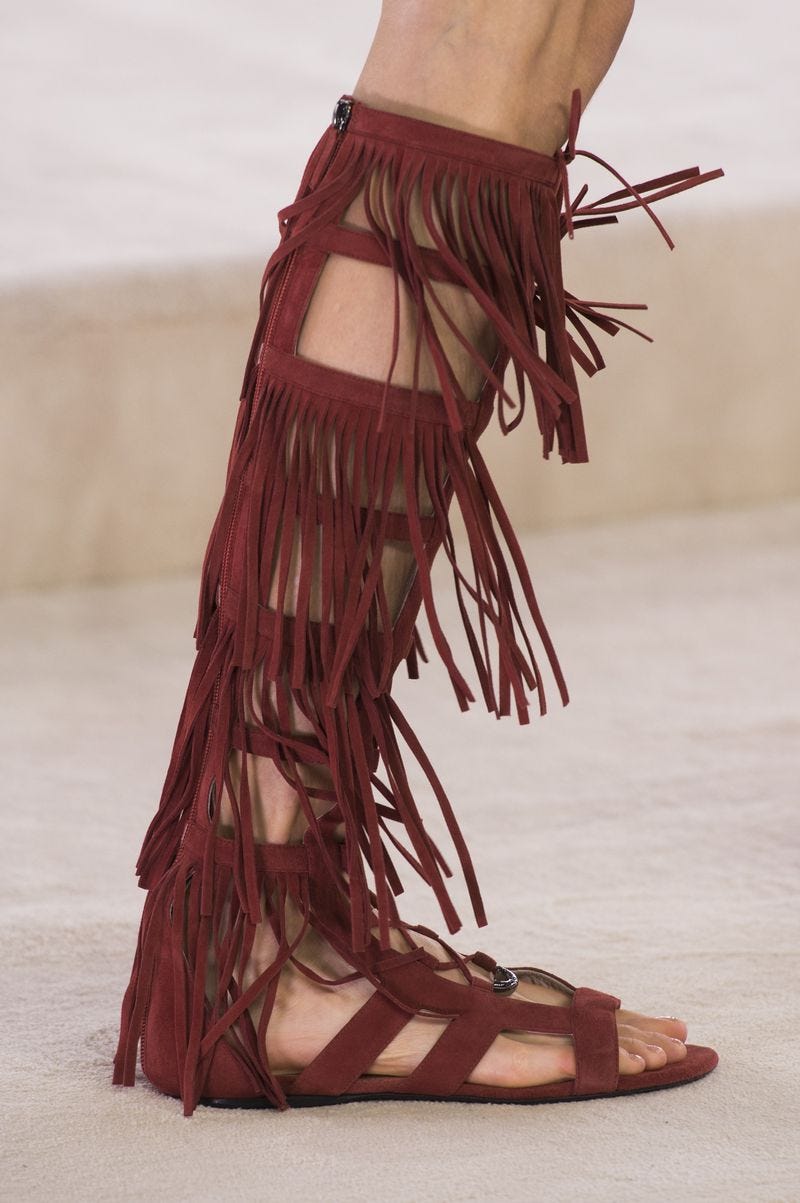 14 Rope Details
Lace-up shoes are still going strong, but in 2019, consider the style using rope instead. These sandals at Milly's show were basically the perfect summertime shoe four next year.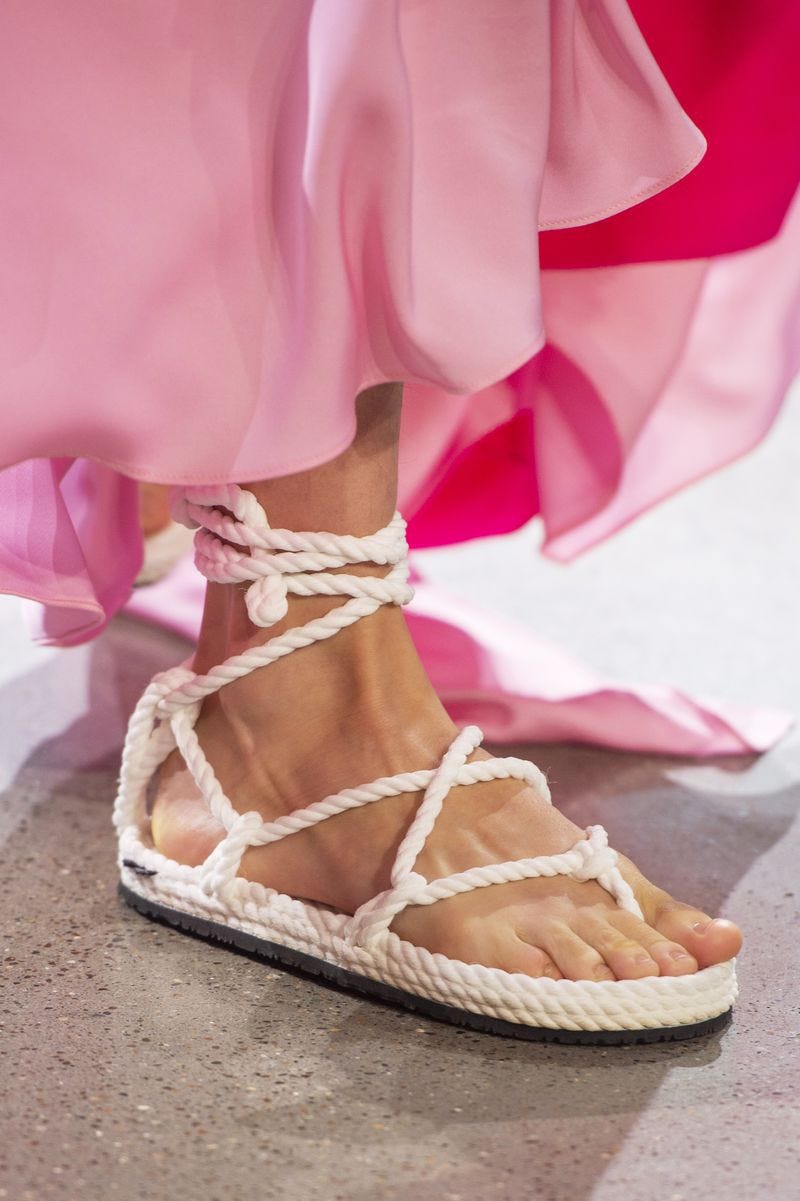 15 Clogs
Stay with me here: The humble clog shoe is making a comeback. While they are synonymous with the bohemian fashion of the '70s, labels like Miu Miu are giving them stylish updates, like the architectural wooden sole seen here.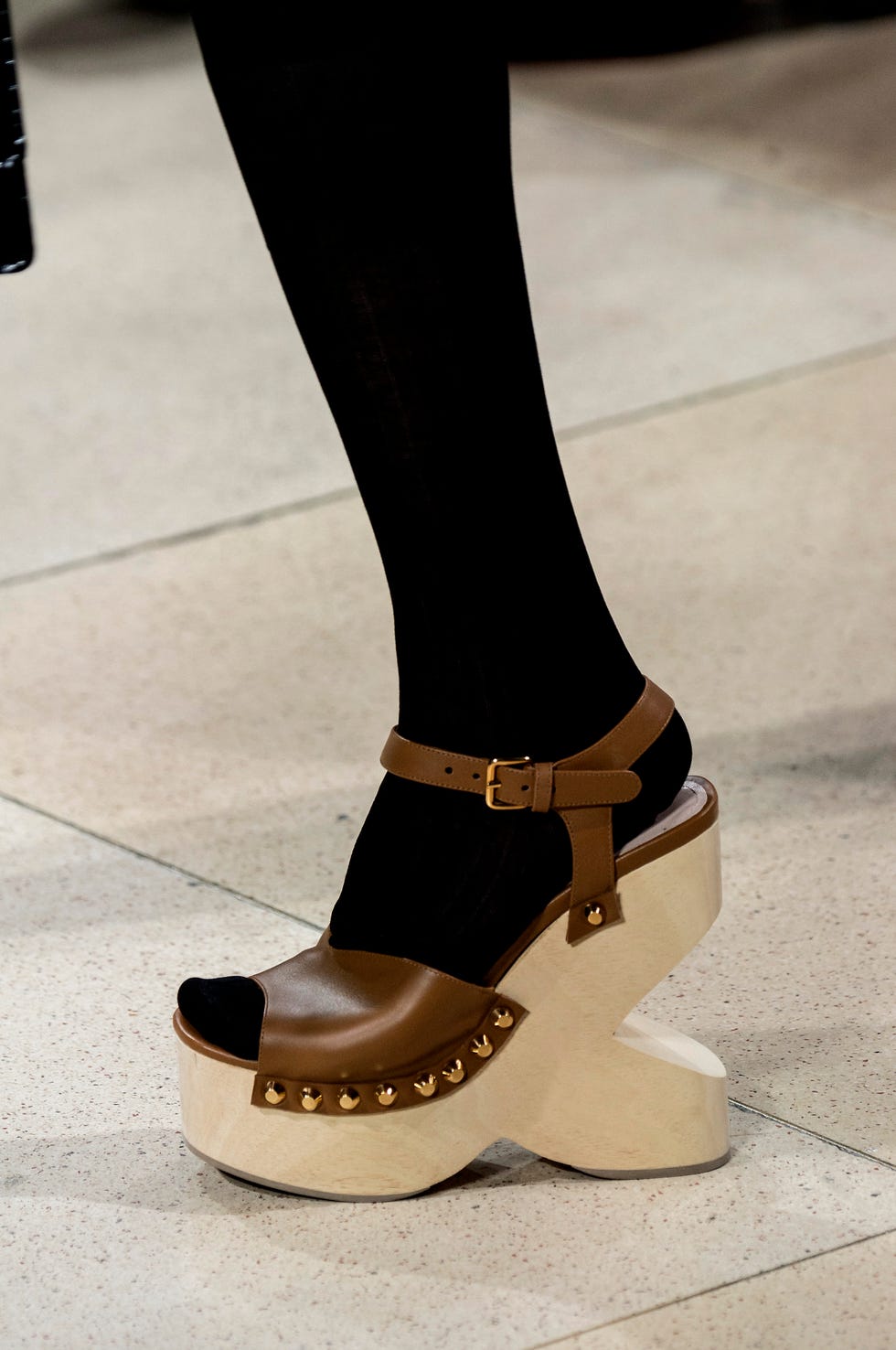 16 Super Thin Straps
The takeover of dainty, tiny straps is imminent in 2019, as seen on these multicoloured sandals at Rejina Pyo's runway show.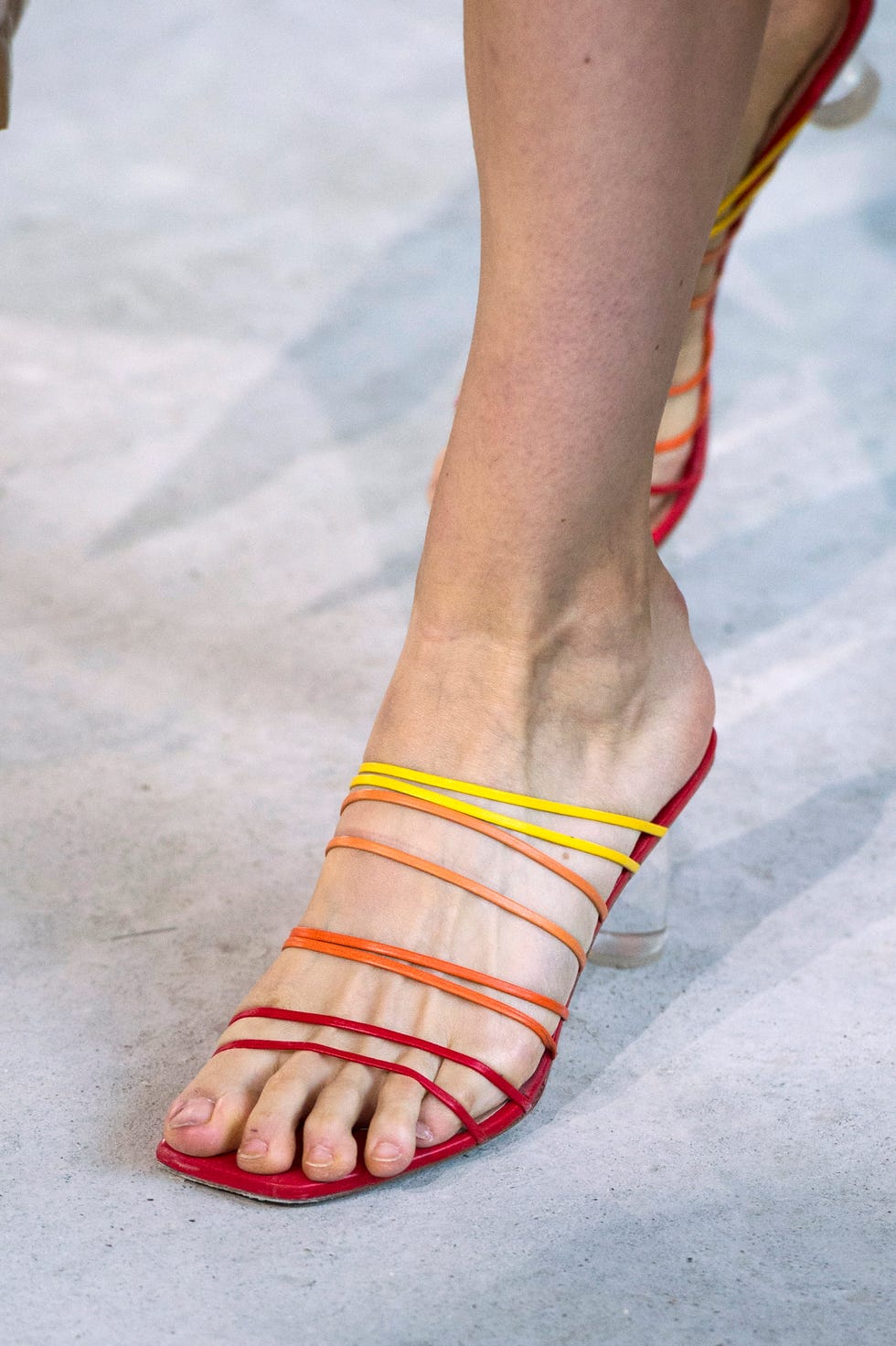 17 Sculptural Heel
On the Jacquemus runway, sculptural designs like lace-ups with spherical heels turned these shoes into walking works of art. And, in 2019, the more artsy your footwear is, the better.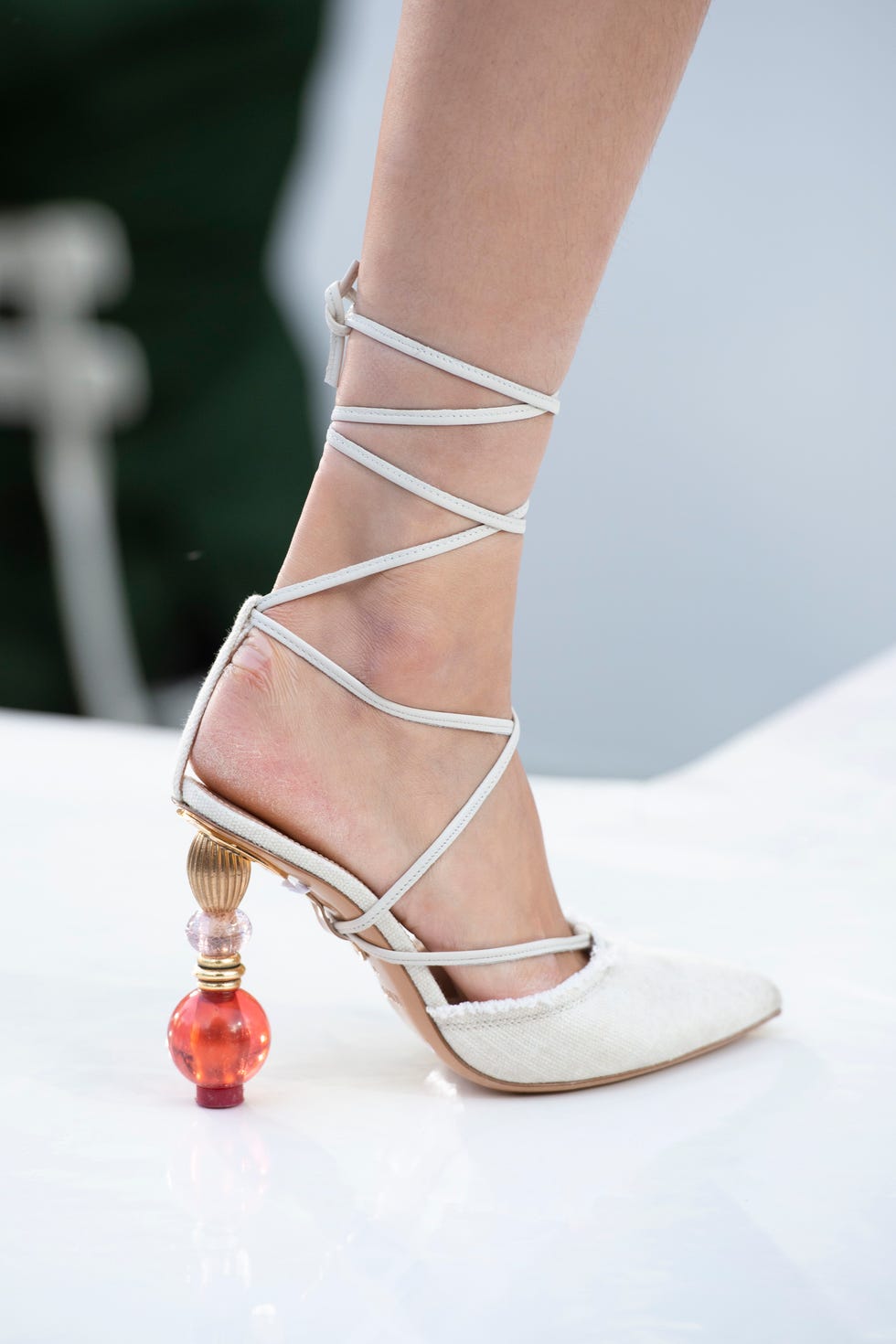 18 Neon
Neon isn't just a trend four clothes—it includes shoes as well, as seen on these thigh-high suede boots at The Blonds runway show.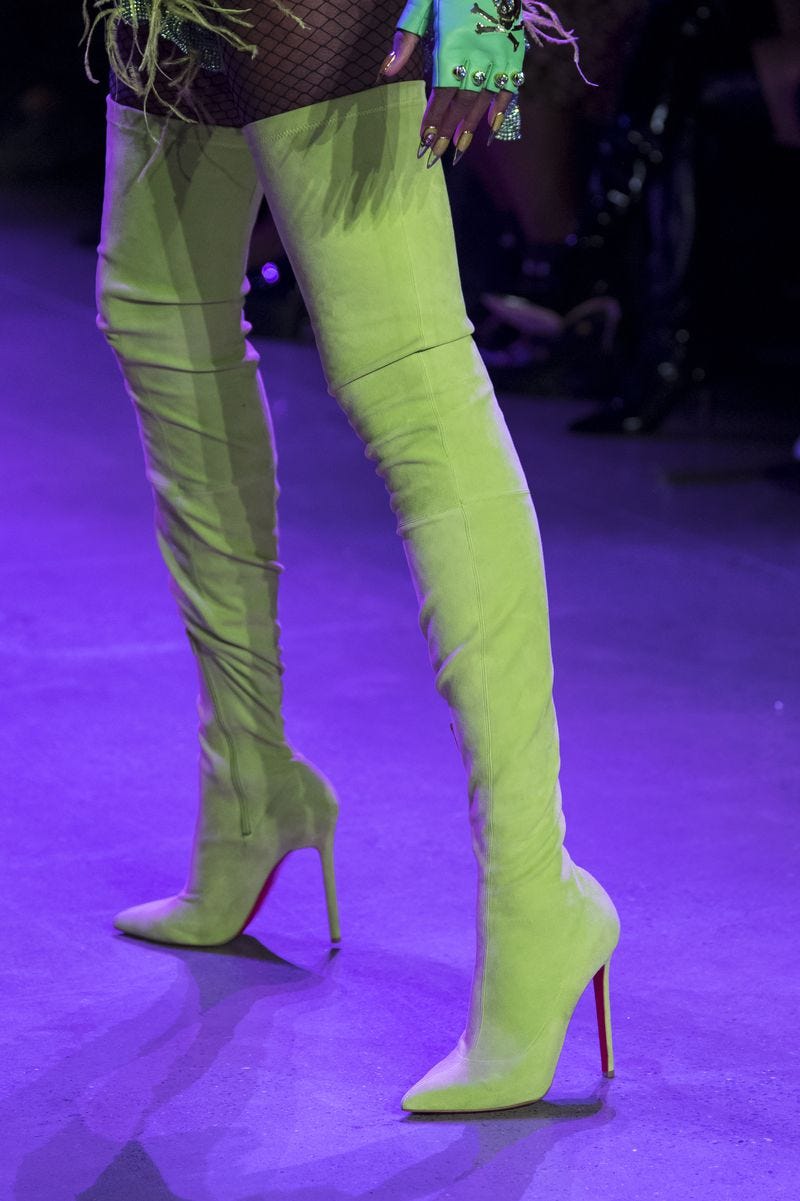 19 Buckle Overload
Your feet are about to be SO secure, fam. That because buckles are about to hit the shoe scene in a big way. I'm talking more than just one or two, and to illustrate, see these excessively-buckled heels at the Sies Marjan runway show.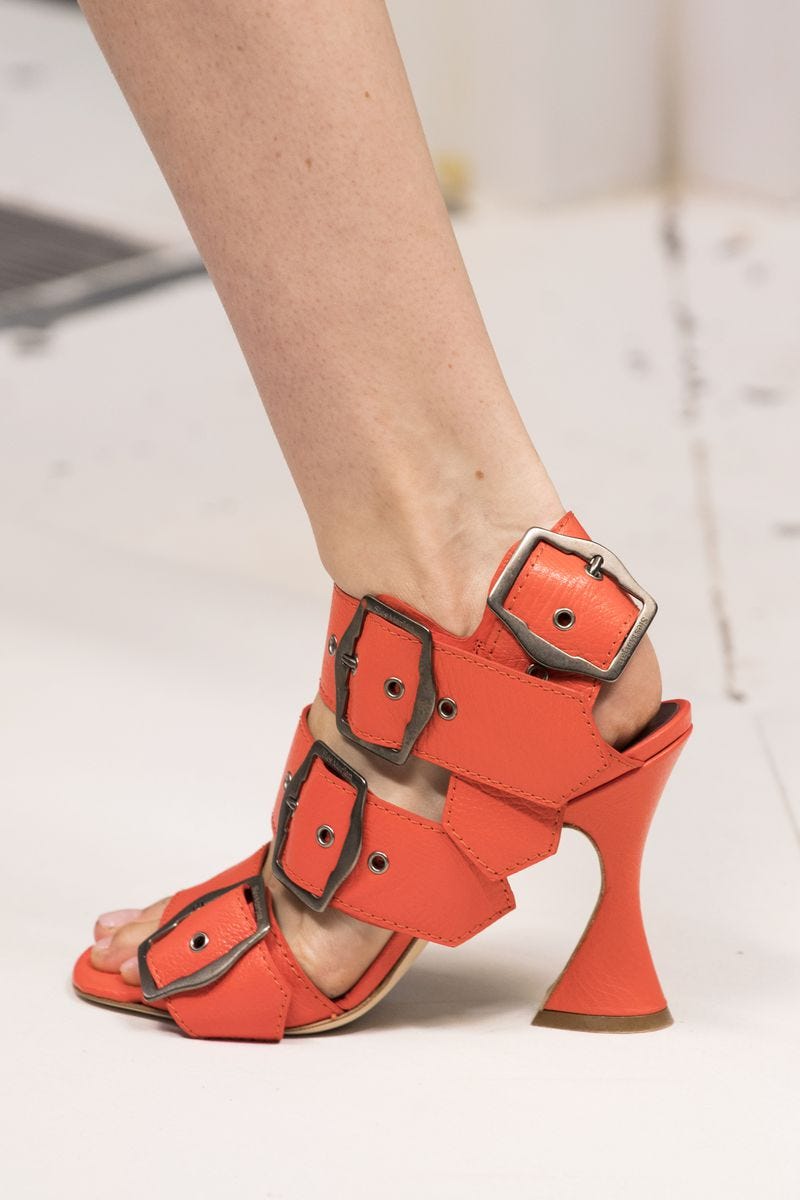 20 Mesh Detail
Mesh is a godsend if your feet tend to overheat. It's seen here on the the Tibi runway in the form of white ankle boots with kitten heels and inserts of the breezy fabric.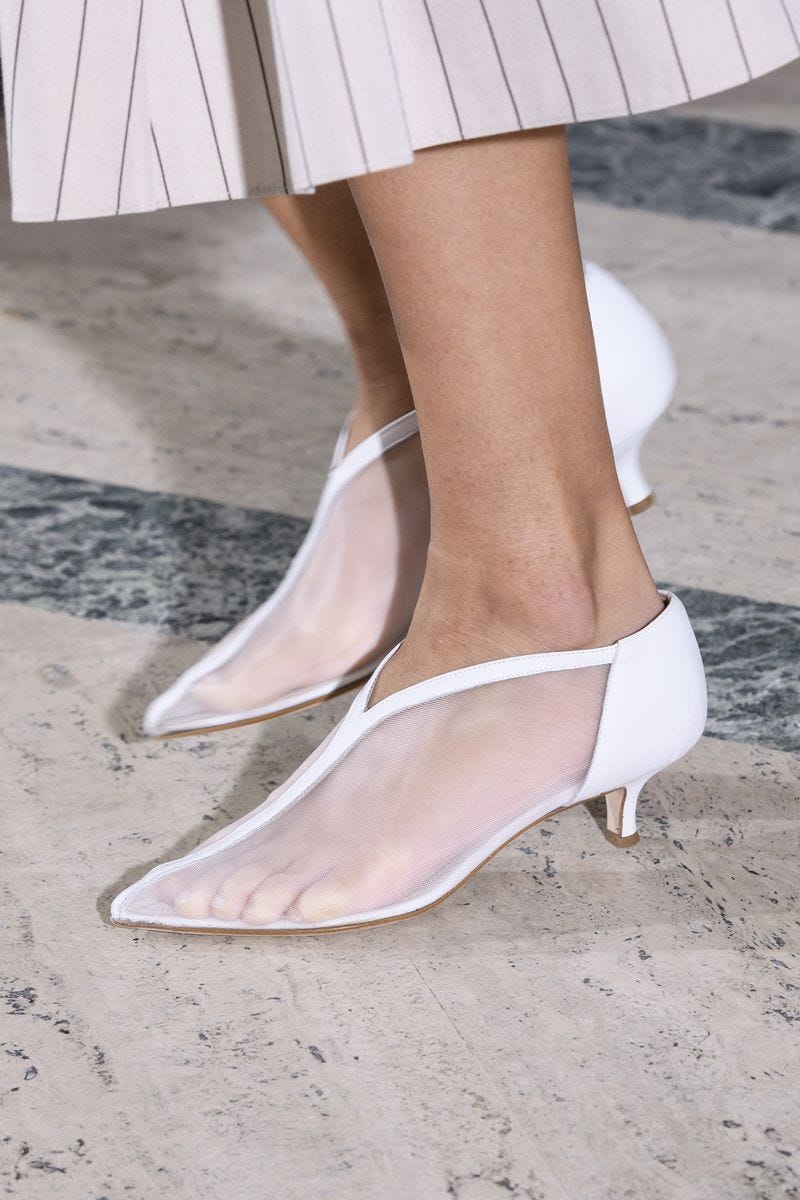 21 Multicoloured Braided Leather
Can't decide between colours? You're in luck: Multicoloured leather shoes featuring braided texture are about to blow up. Here, a model wears a pair of Ulla Johnson lace-up heels featuring black, white, brown, and yep, you guessed it, cobalt blue.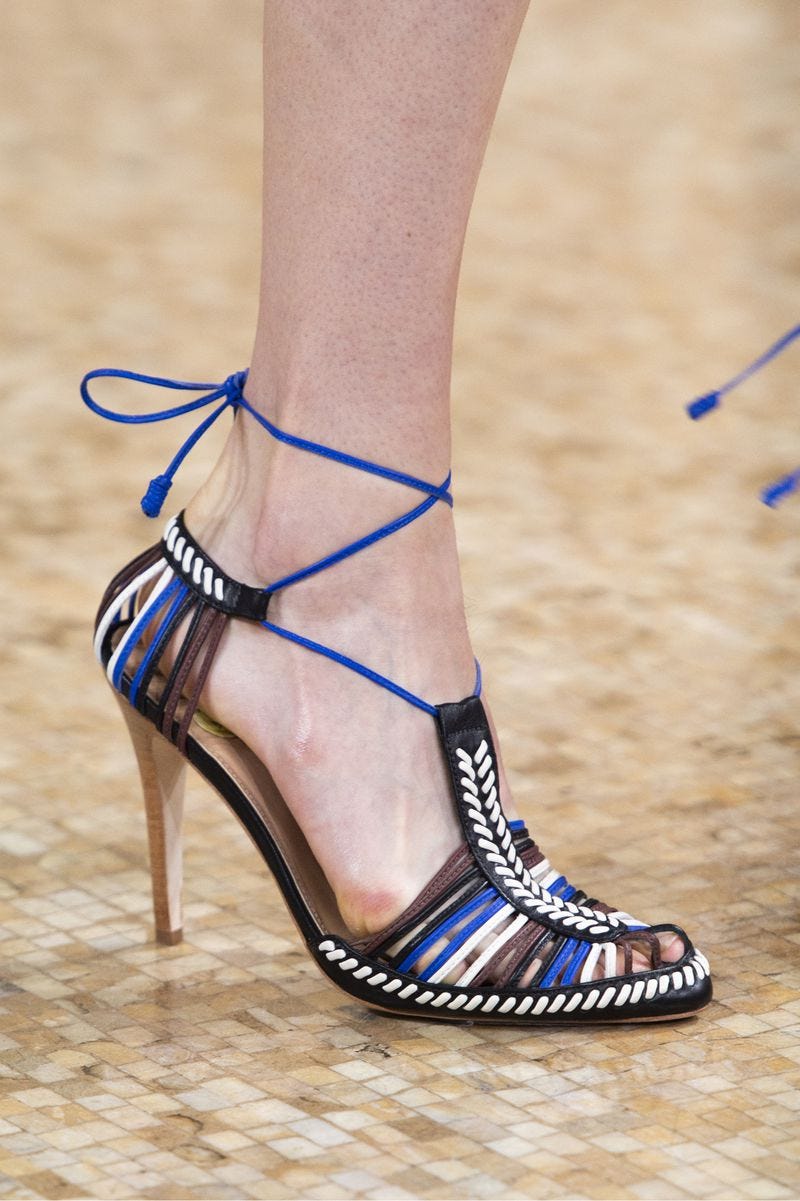 22 Feather
While feathers might not be the most practical of features, they sure are pretty to look at. Here, burgundy sandals with buckles and feathered details at the back appeared on the Valentino runway.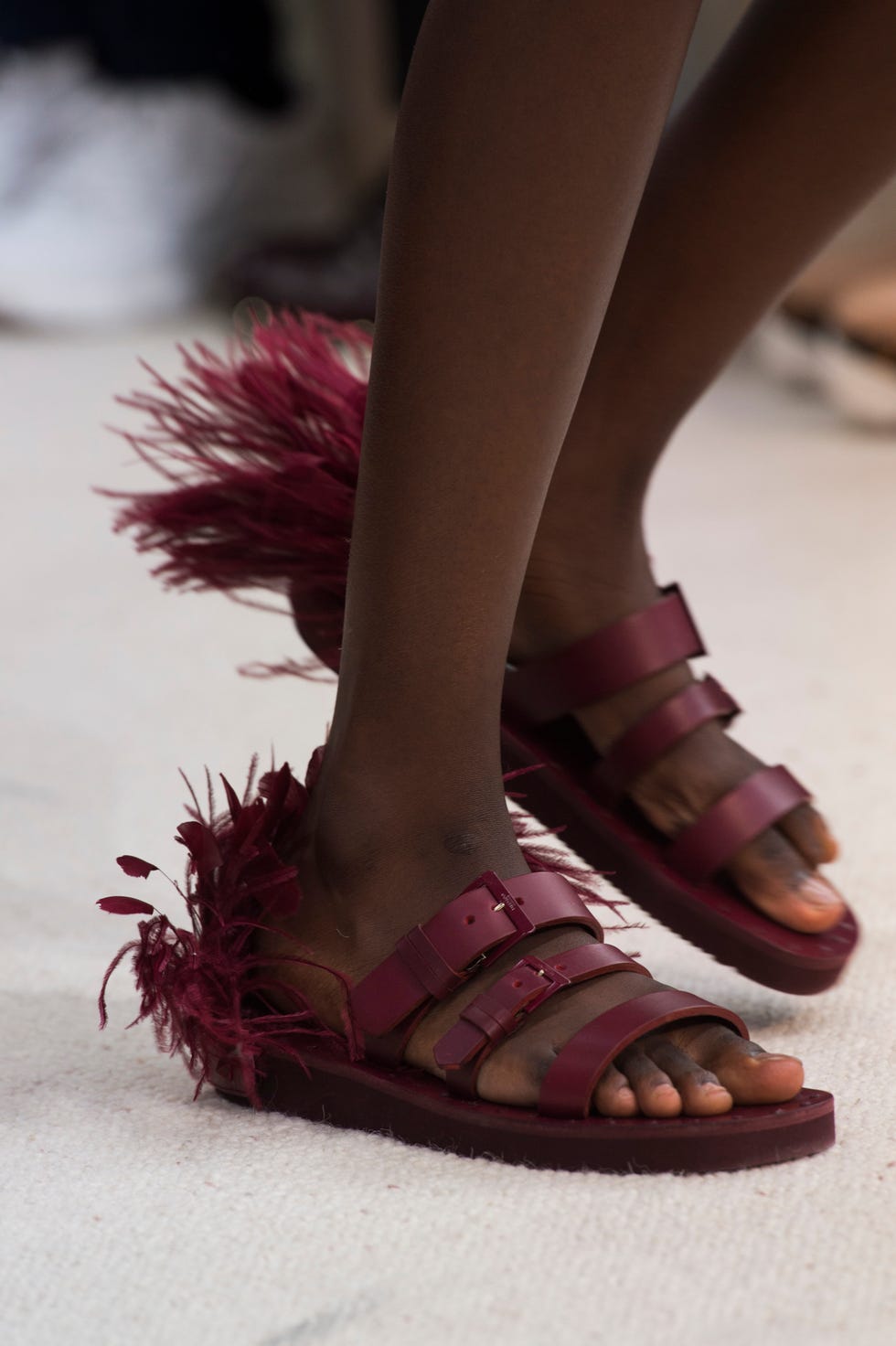 This post originally appeared on Cosmopolitan.com
Feature image: @iamcardib
Read More Style.