Jennifer Lopez, Heidi Klum, Ciara, and more showed up in cutouts, sheer panelling, and sky-high slits at the 2018 American Music Awards on Tuesday night. Scroll on to see the nakedest looks from the show!
1 Jennifer Lopez
In a hot-pink gown with a plunging neckline, side cutouts, a thigh-high slit, and angelic cape sleeve details.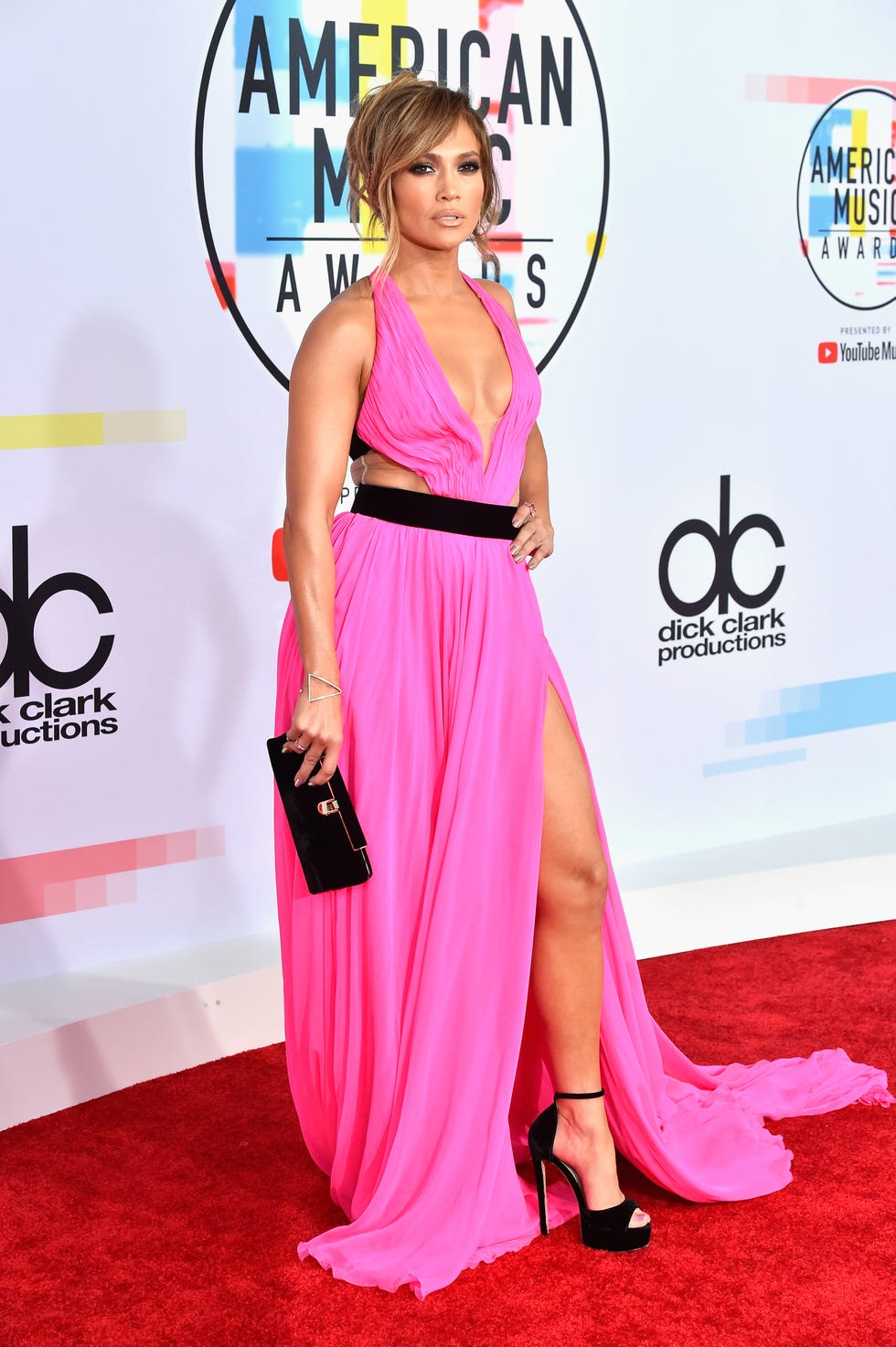 2 Ciara
In a collared mini with a V-neckline and steamy zipper details.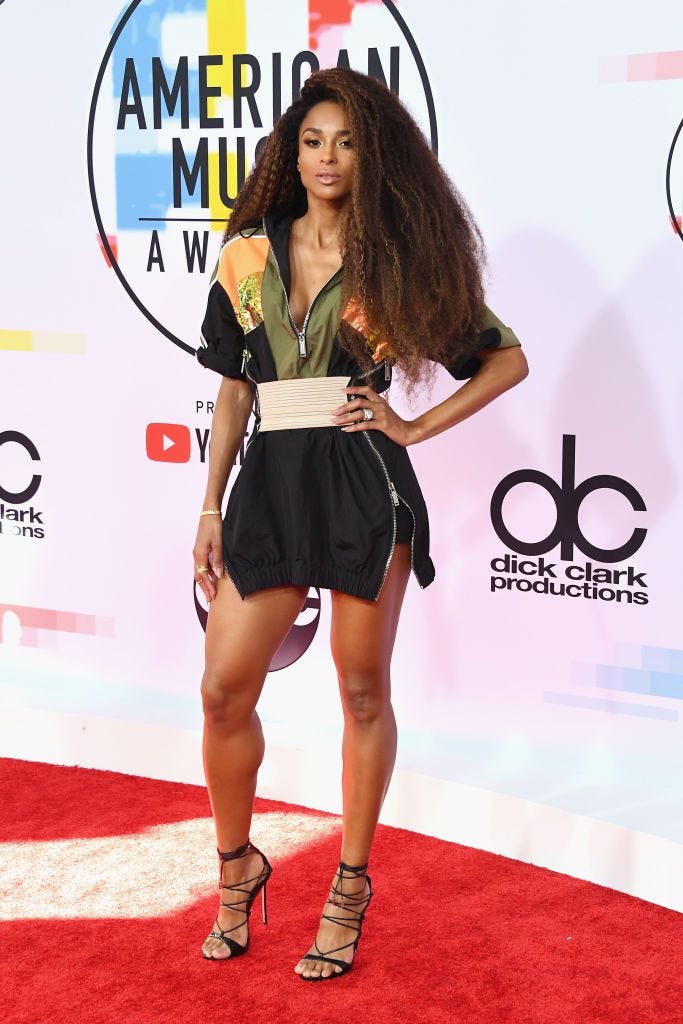 3 Heidi Klum
In a see-through crochet-detailed gown with a low-cut neckline and fringe trim.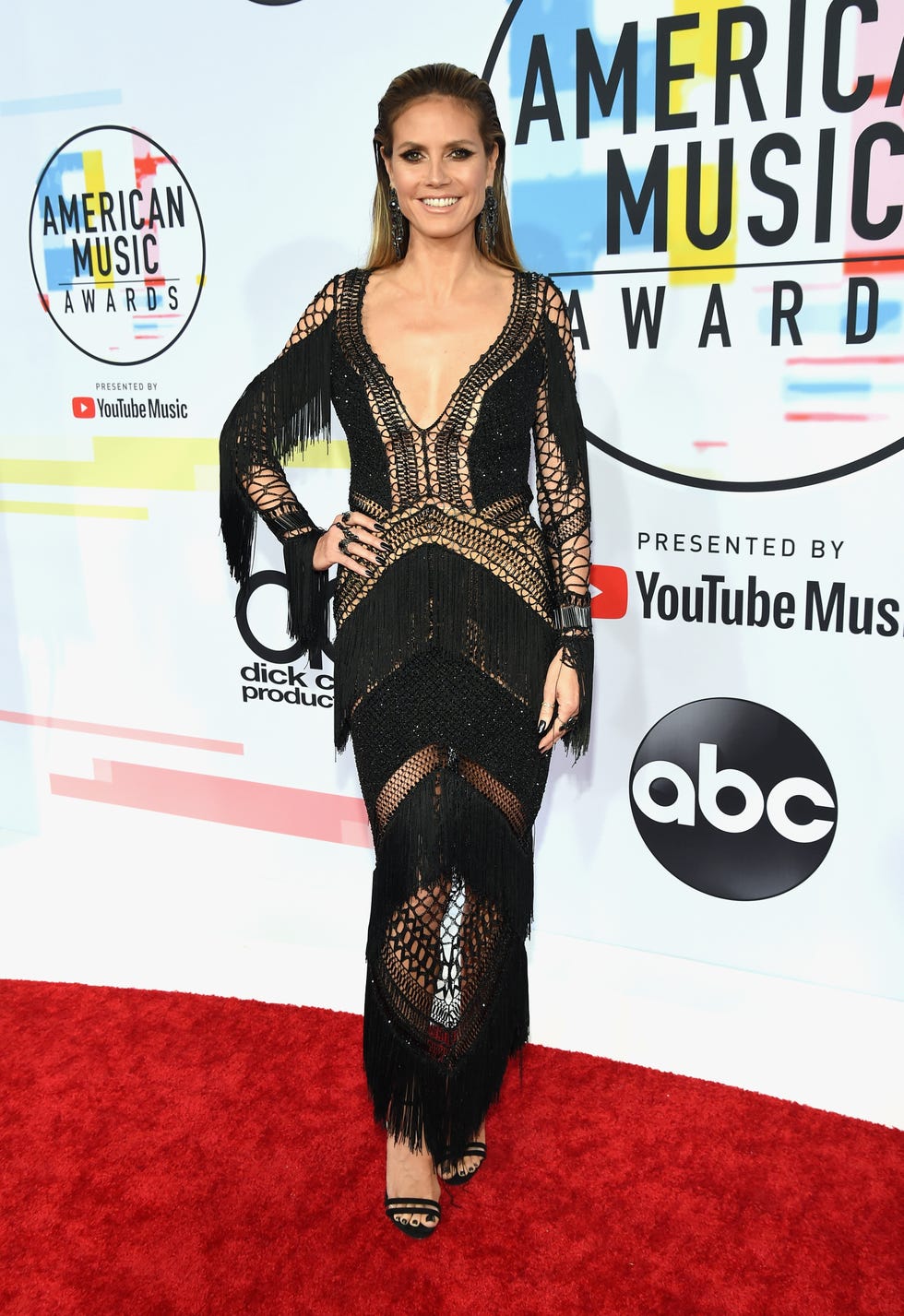 4 Busy Philipps
In a black blazer, sequin trousers and a bralette top.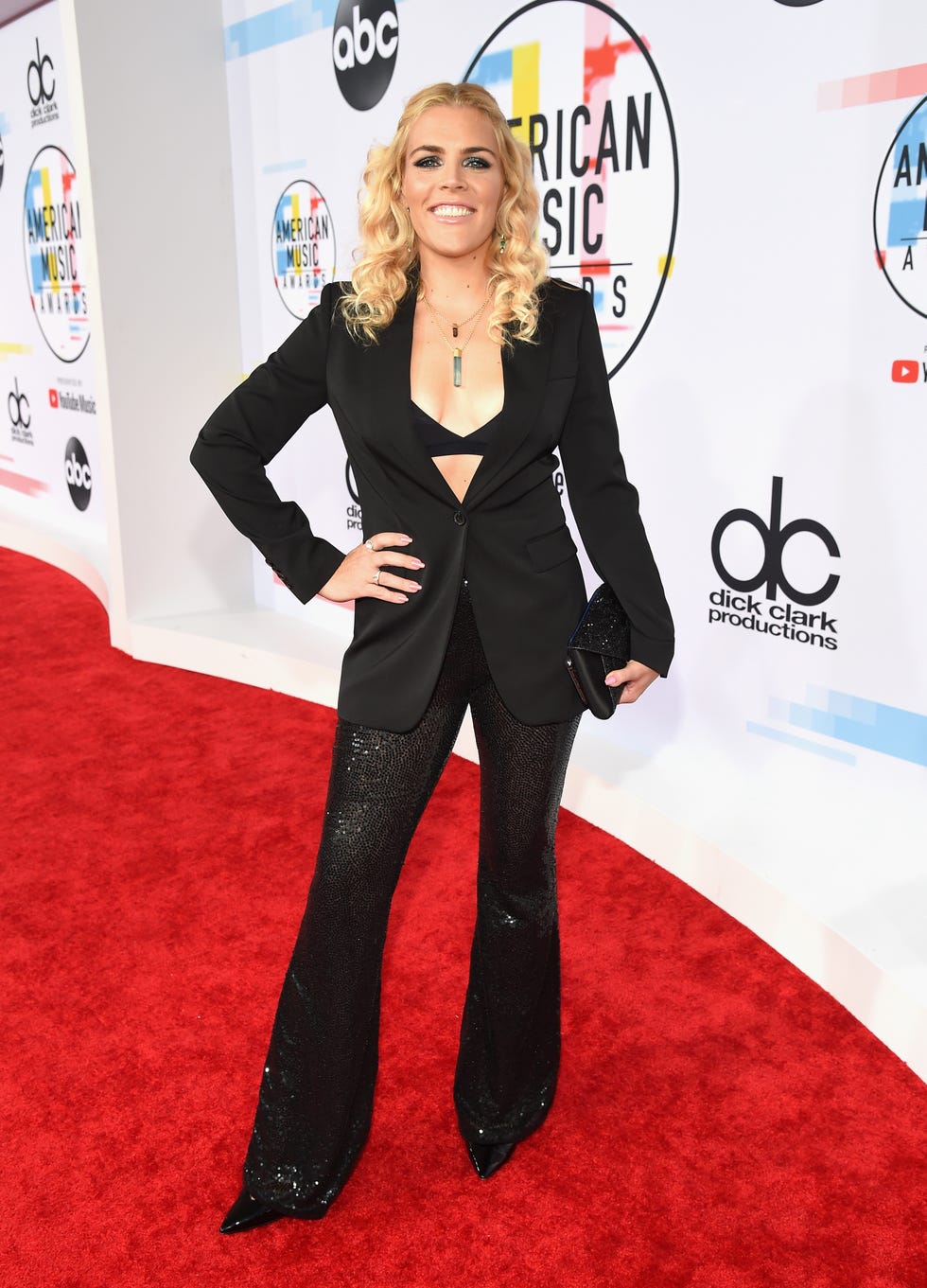 5 Amber Heard
In a plunging gold dress with a sky-high slit.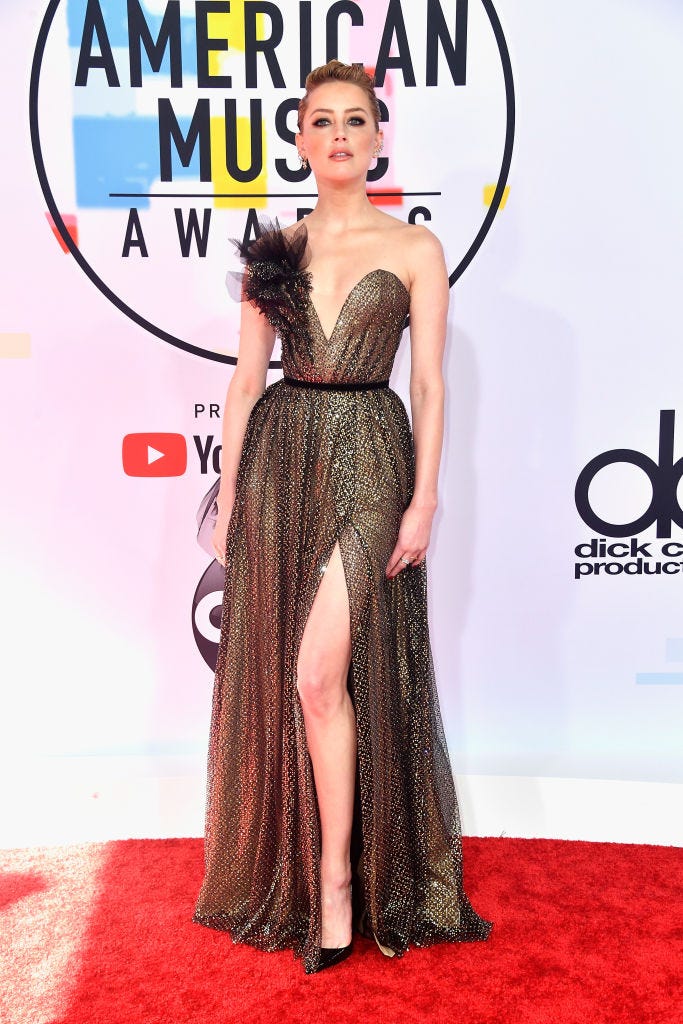 6 Evan Ross and Ashlee Simpson Ross
In a plaid suit worn with no shirt and a sparkly blue choker-neck dress with a thigh-high slit, respectively.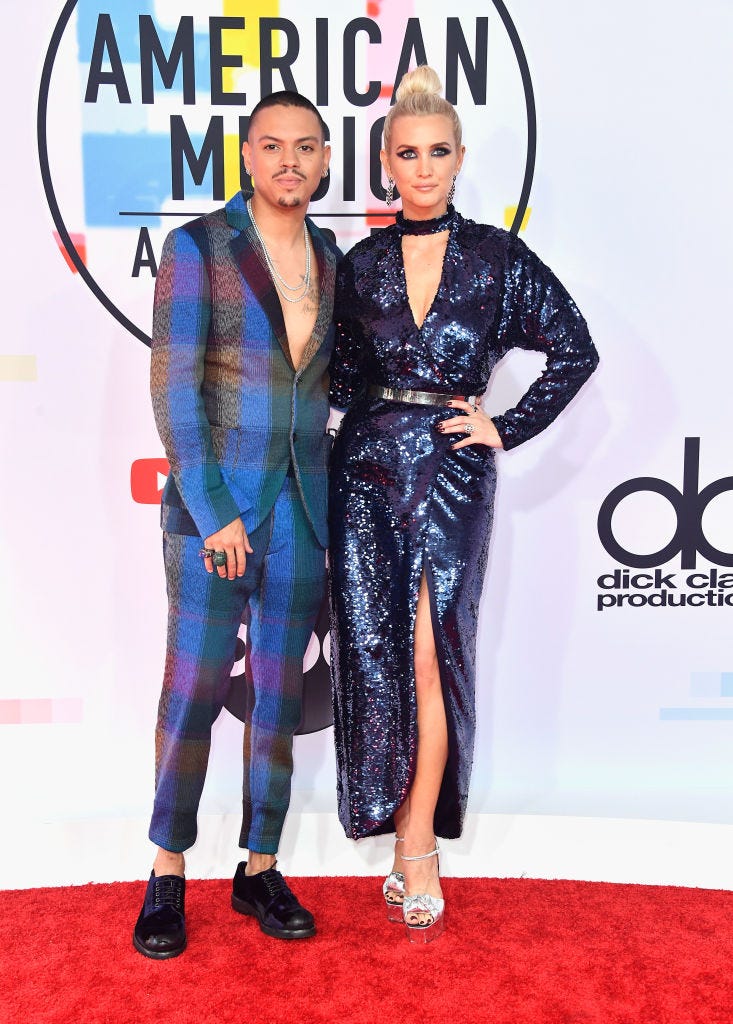 7 Camila Cabello
In a jewel-encrusted bustier top worn with black slacks.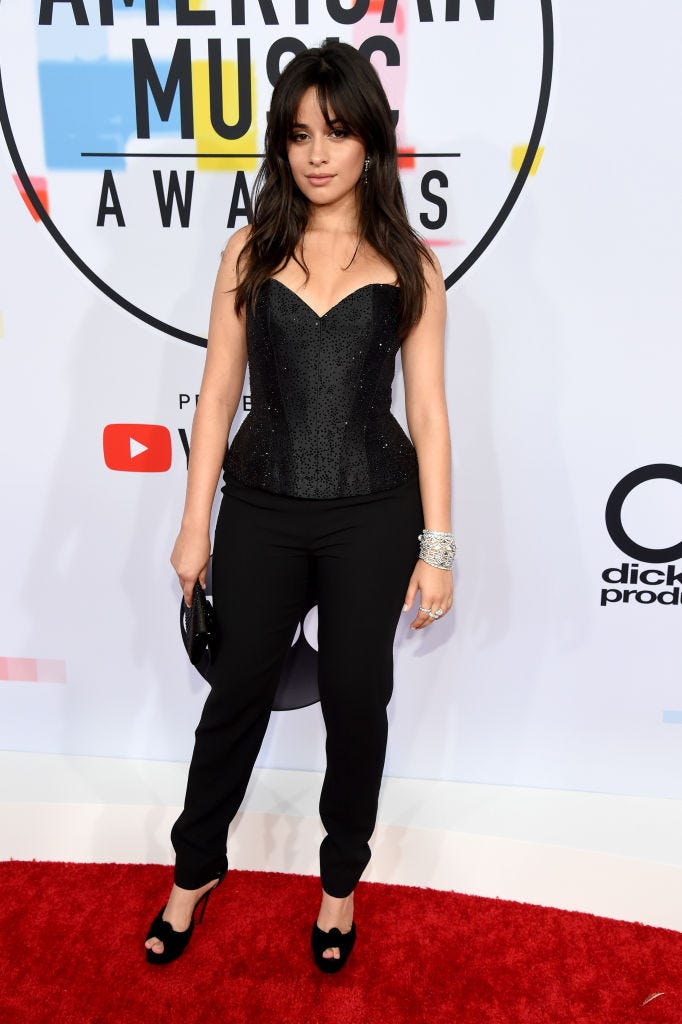 8 Kelsea Ballerini
In a black and yellow sequinned blazer minidress with a low-cut neckline.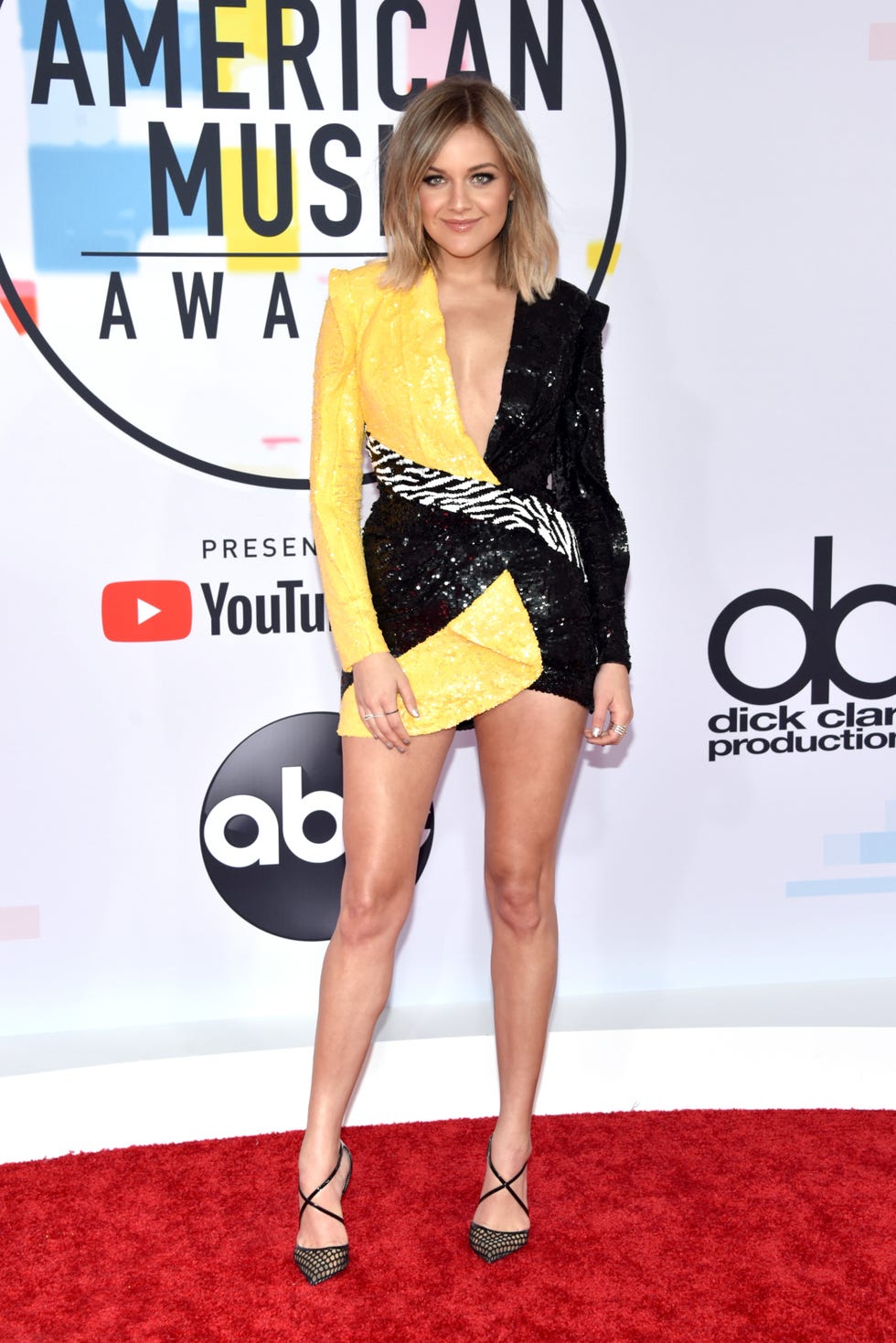 9 Jessica James Decker
In a skintight catsuit with well-placed cutouts and one sleeve.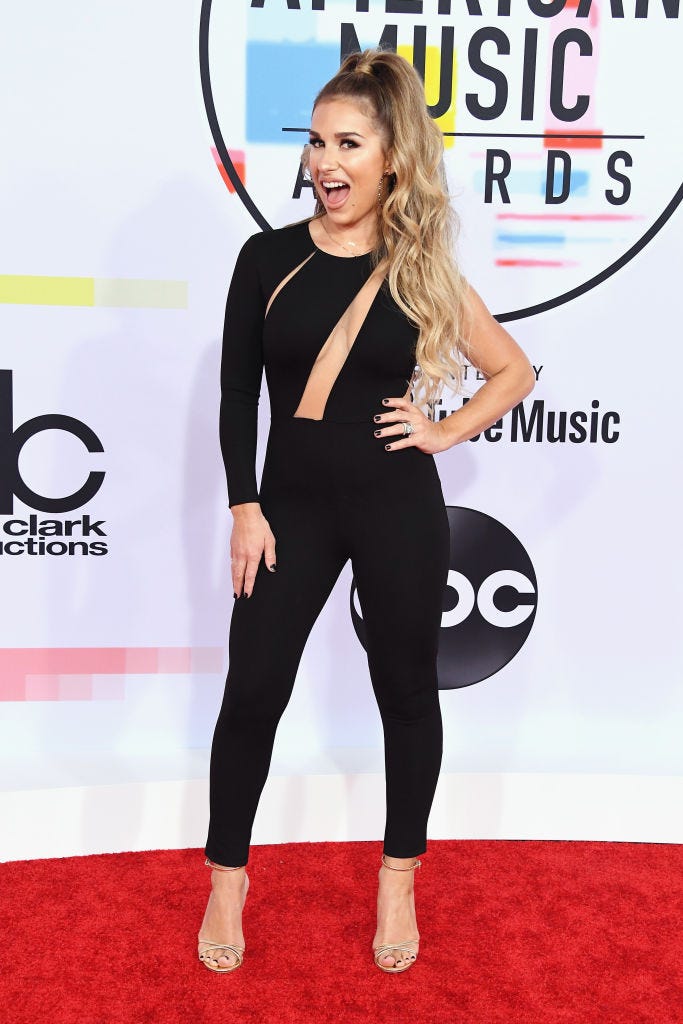 10 Chantel Jeffries
In a black strapless minidress with flirty zippers up the sides.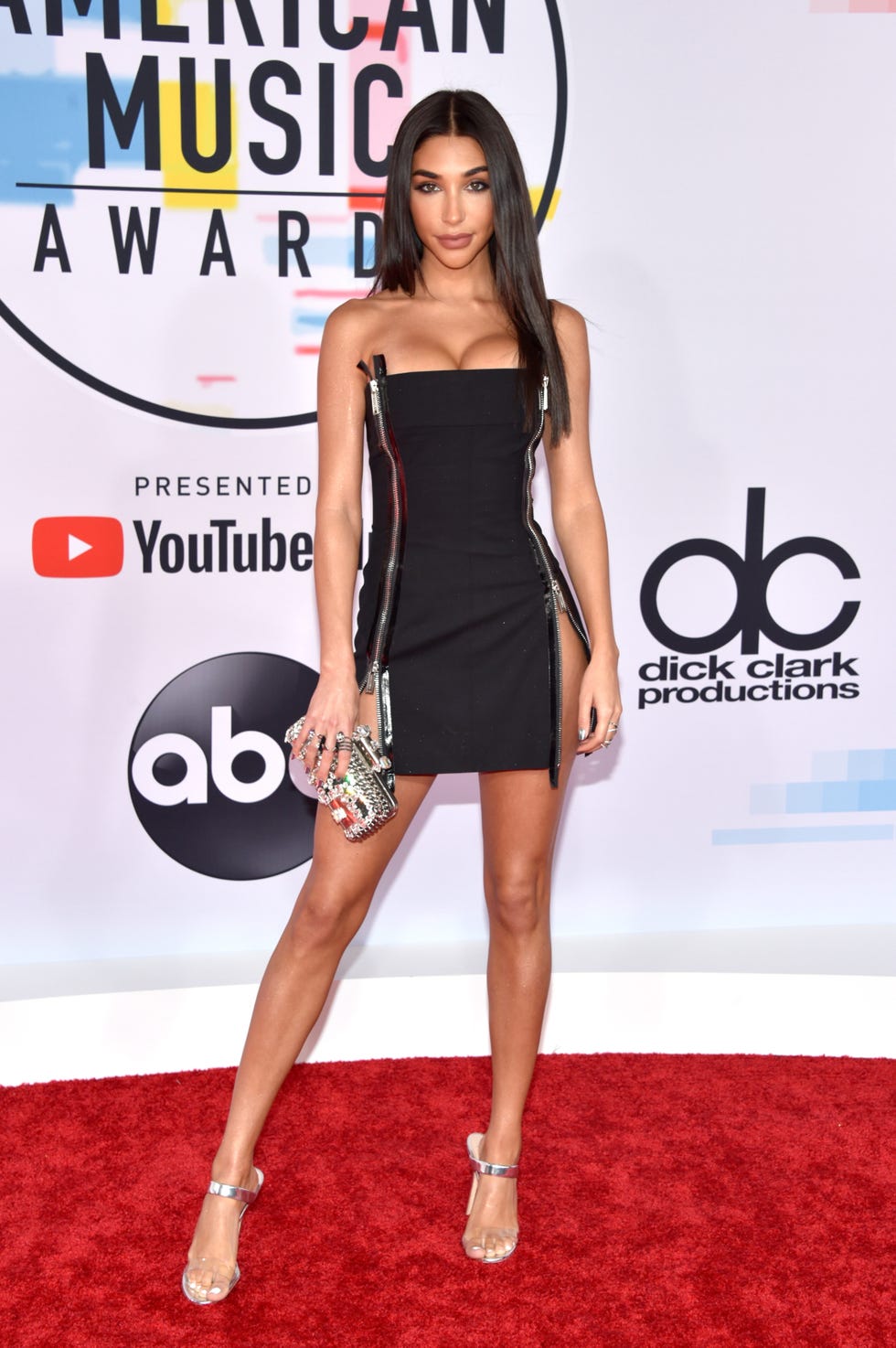 11 Poppy
In a fluffy pink gown with a high center slit, a sheer stomach panel, and a plunging neckline.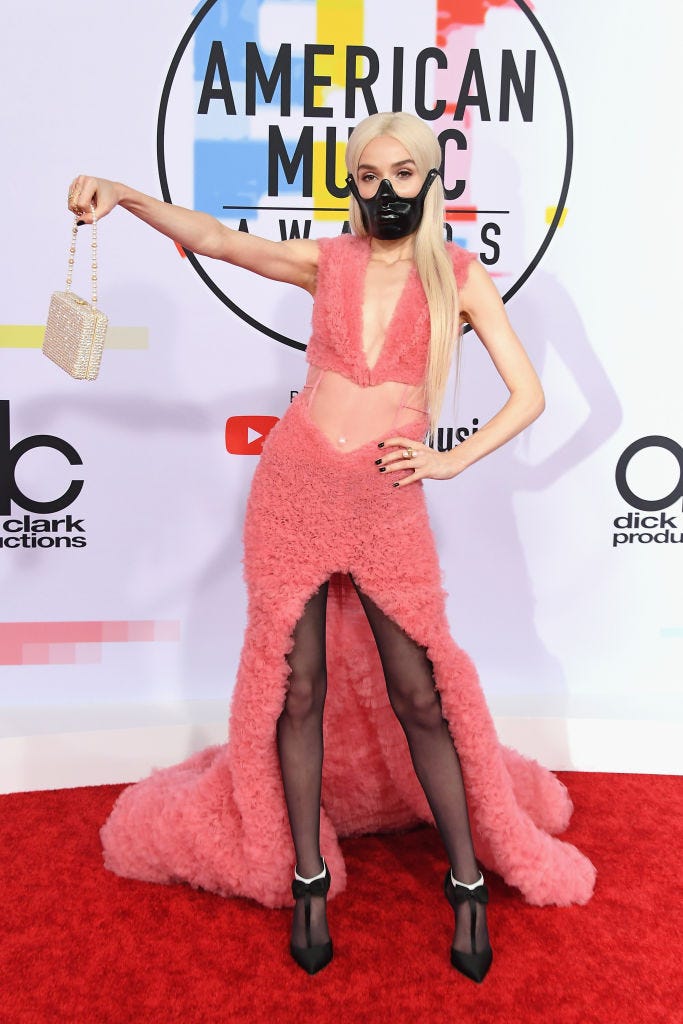 12 Laura Marano
In an embellished gown with completely sheer side panels.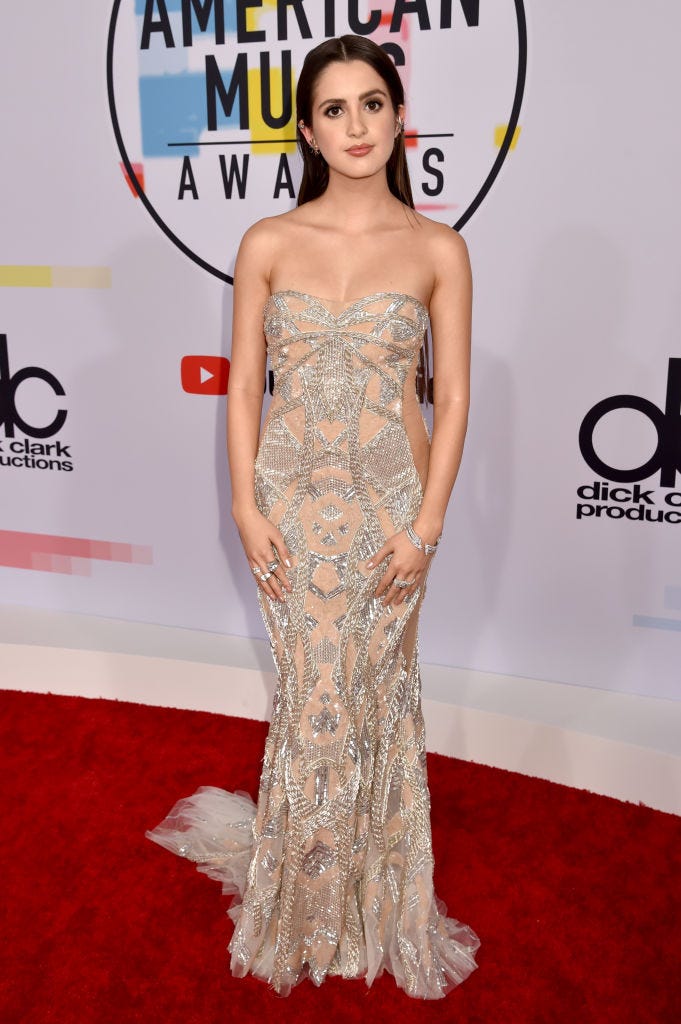 13 Sibley Scoles
In a red sequinned dress with an asymmetrical hemline and stomach cutout.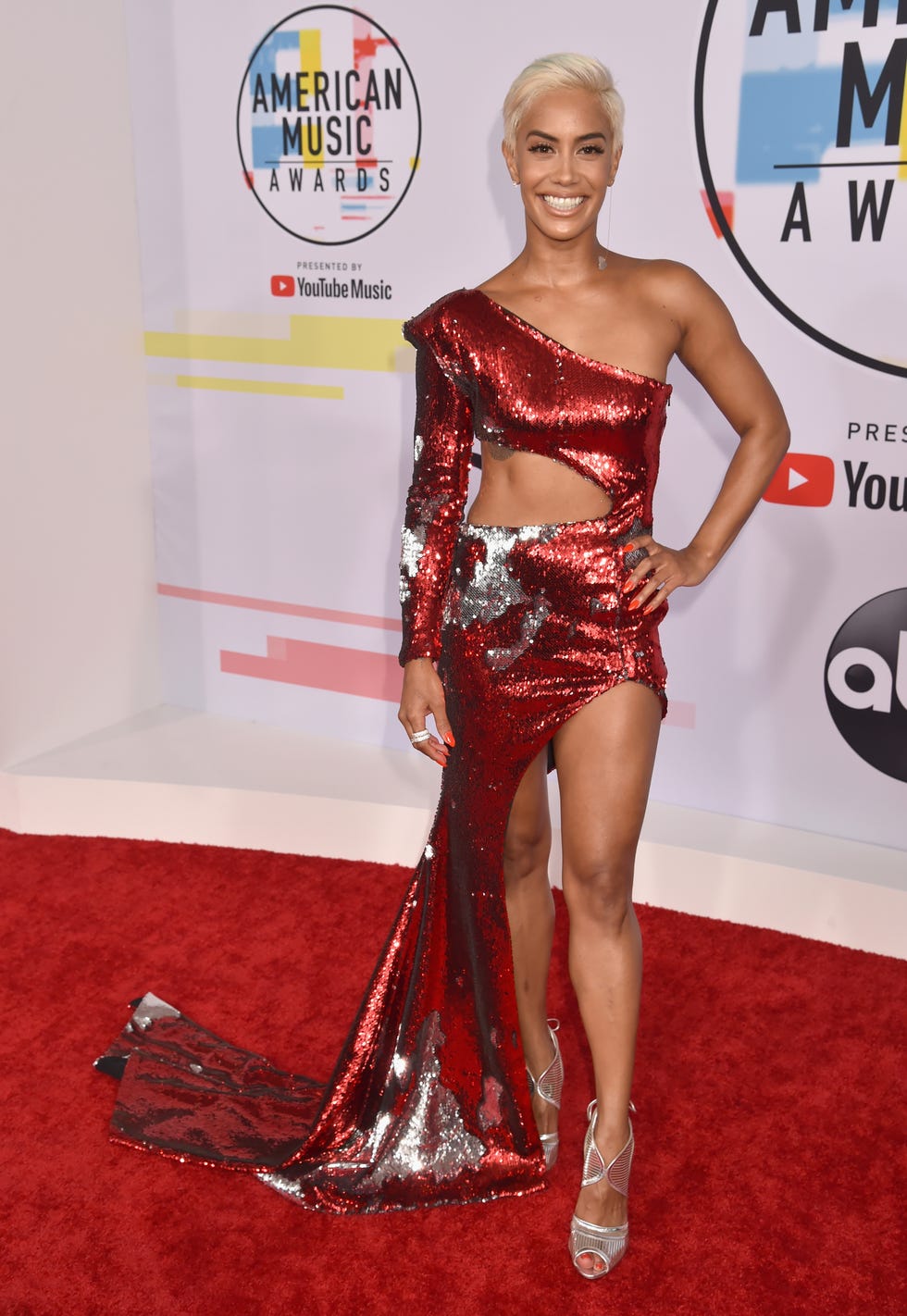 14 Evvie McKinney
In a plunging black gown with a sliver pleated skirt detail and a thigh-high slit.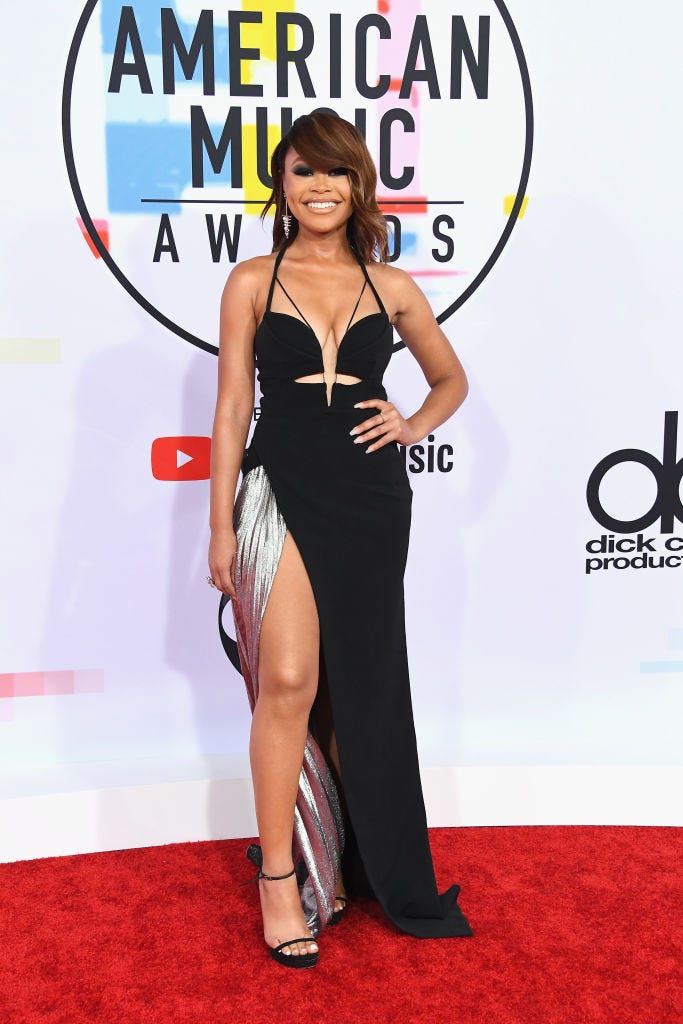 15 Hilary Roberts
In a red gown with see-through panels and floral appliqués.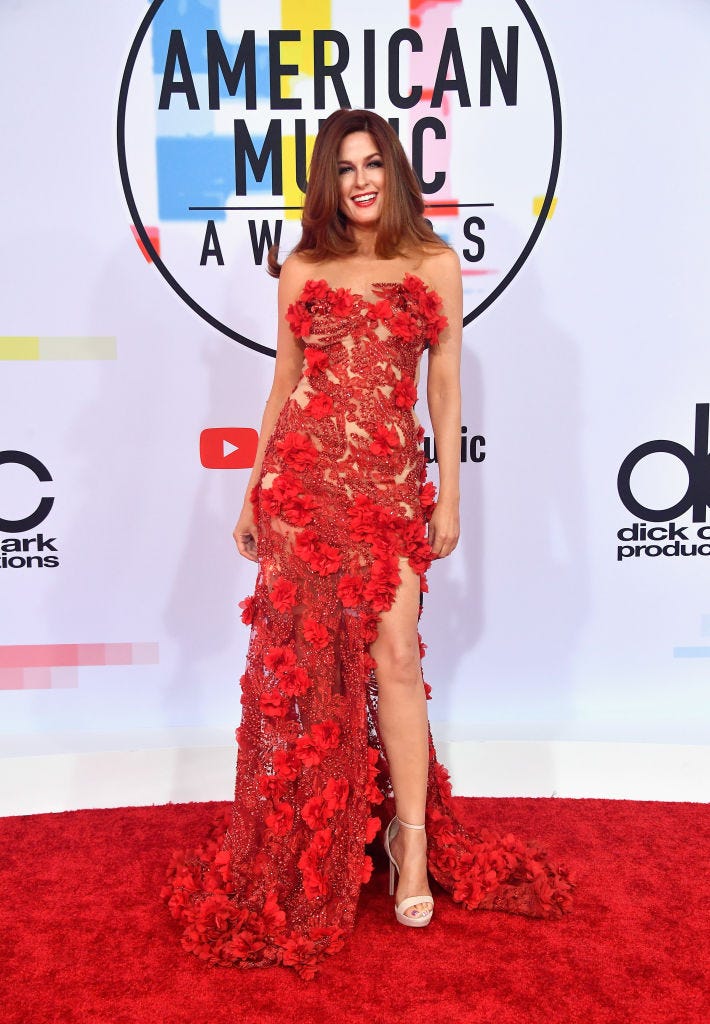 16 Qveen Herby
In a completely see-through mesh gown with well-placed floral appliqués.
17 Amara La Negra
In a plunging metallic blue suit—worn without a blouse—with a long train and shoulder pads.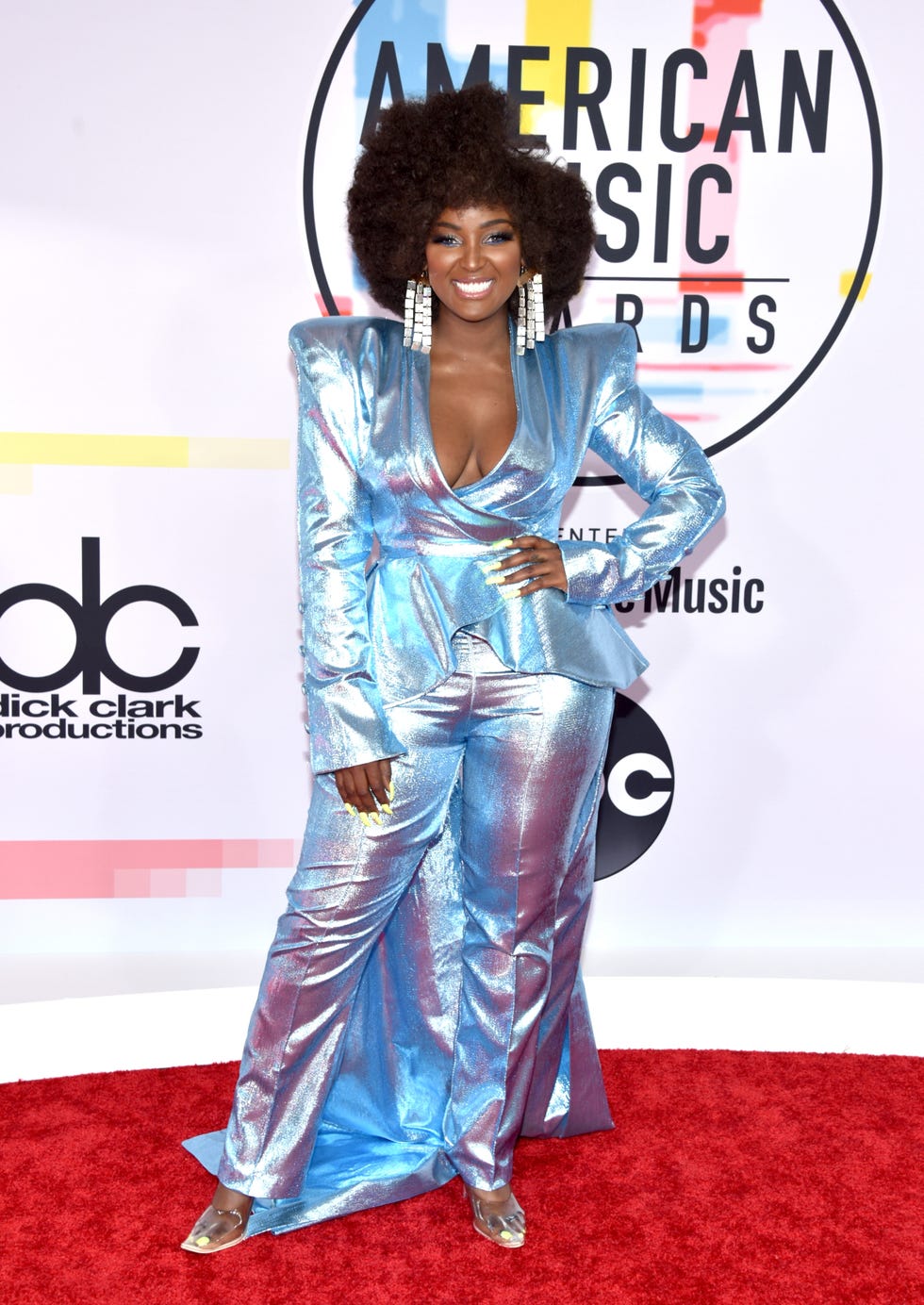 18 Loren Gray
In a neon mini dress with a keyhole and stomach cutout and asymmetrical sleeves.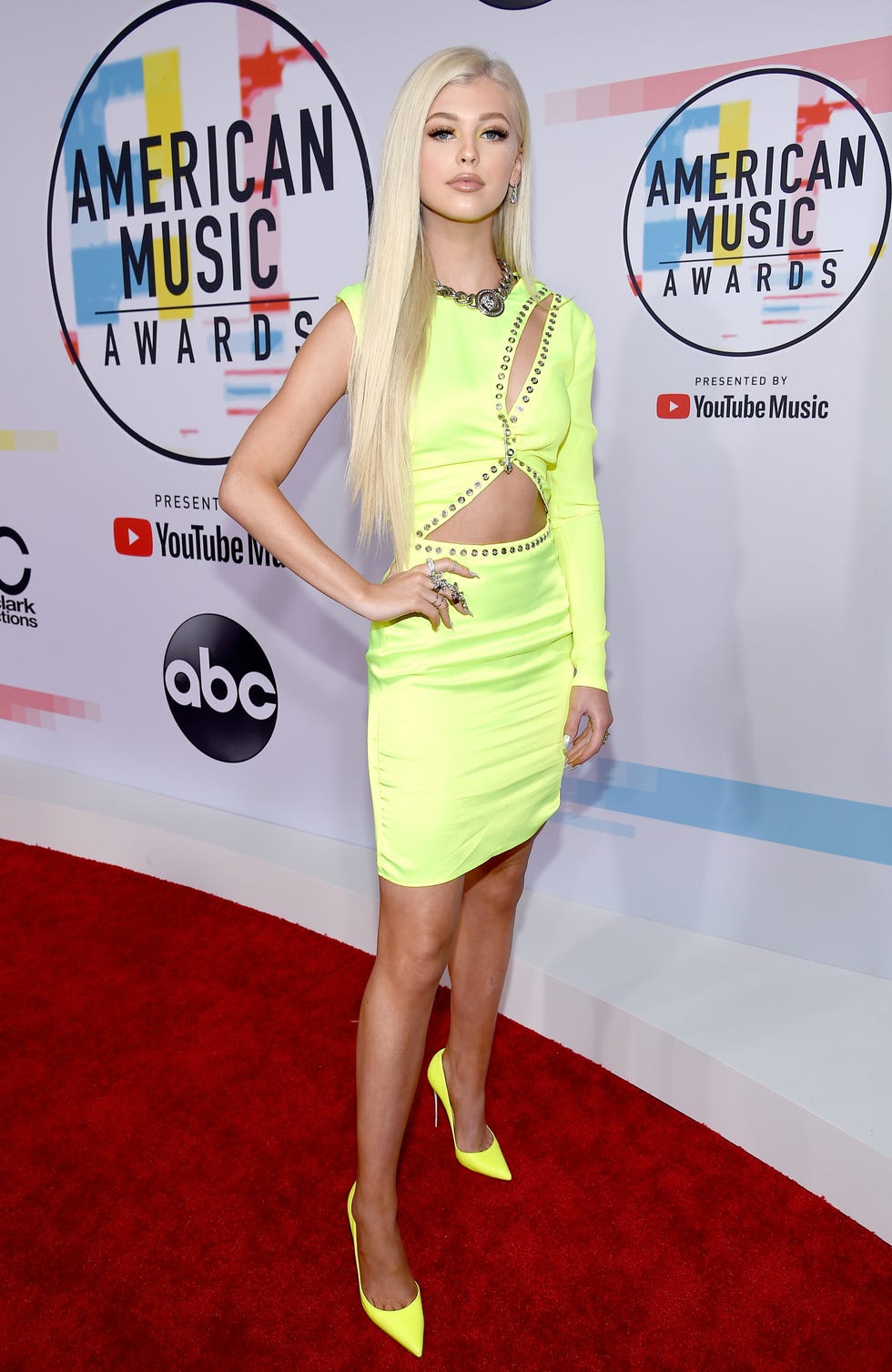 19 Alexa Bliss
In an embellished two-piece crop-top gown with sheer paneling.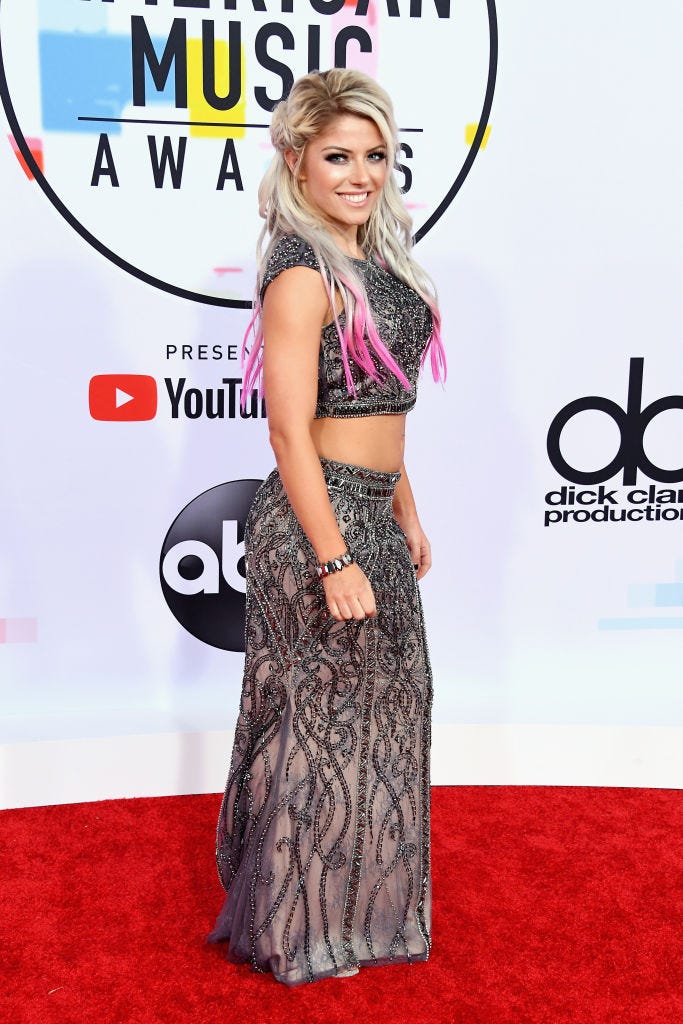 20 Lexy Panterra
In a gold mosaic dress with a sheer ombré design effect.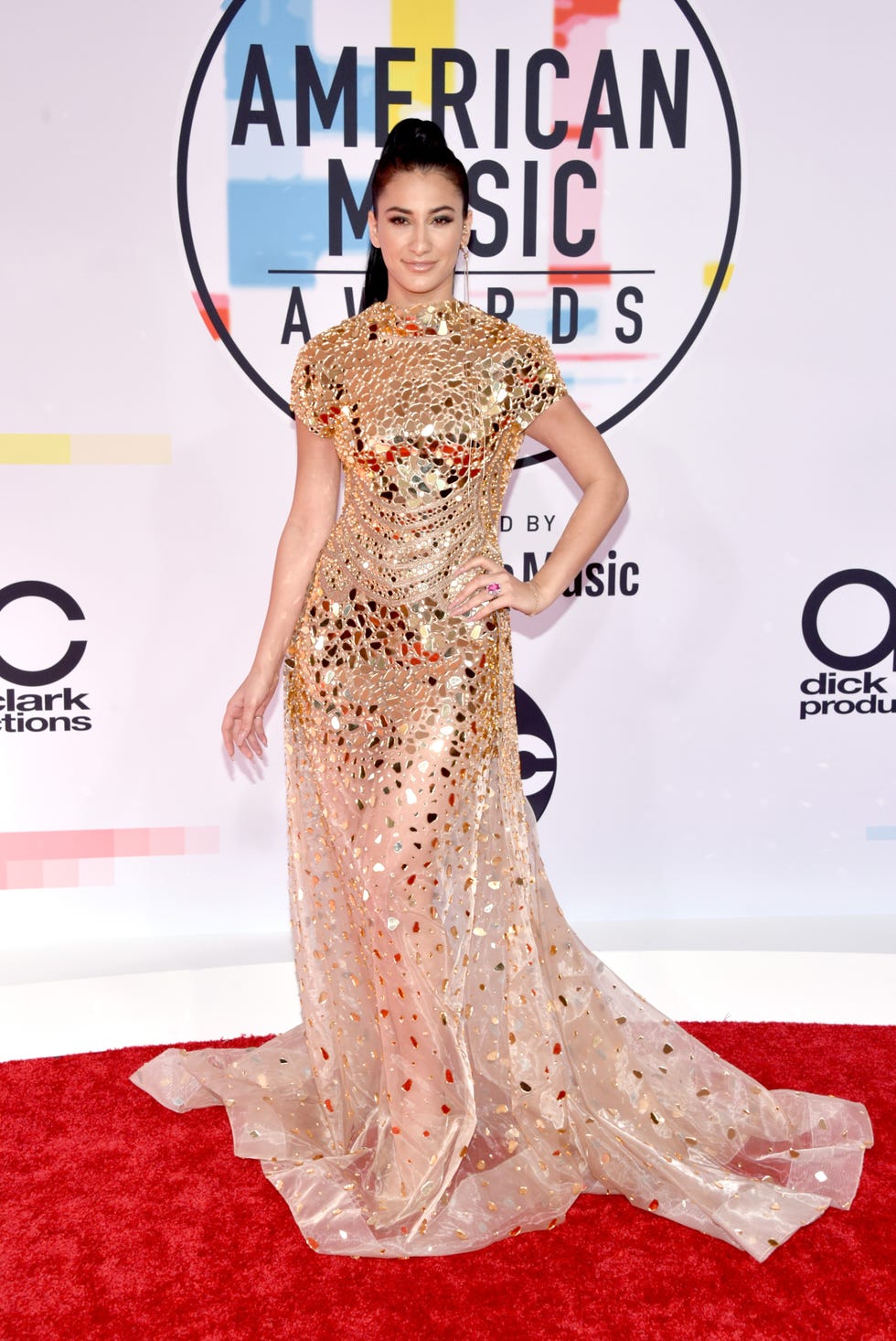 This post was originally published on Cosmopolitan.com
Read more style.