I live life on the edge—and by that, I mean I'm all about wearing dangerously short dresses. But holding the fabric down white-knuckle tight at the slightest breeze to avoid publicly flashing everyone is the opposite of fun. Are you reading this and thinking, Omg, same? Hear me out. A couple of weeks ago, I saw this pic of Irina Shayk wearing this 'fit in New York City that totally gave me the solution I didn't even know I was looking for: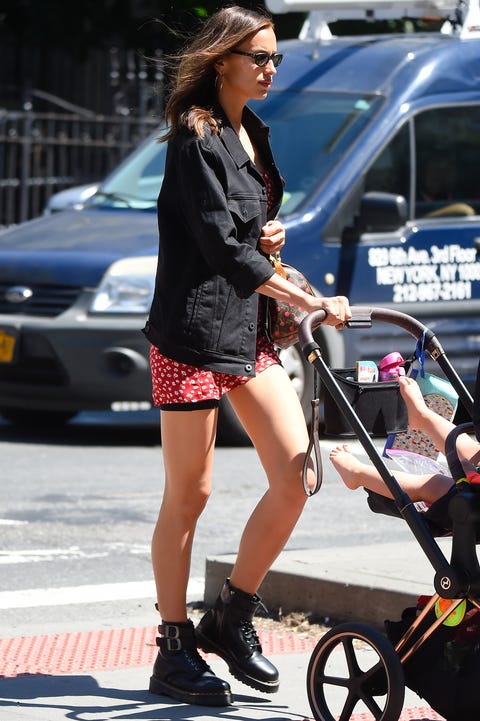 In the pic, she wore a Reformation dress with a pair of black bike shorts underneath. And I was blown away by the sheer genius?! It was so simple. To think she didn't have to worry about any potential complications (wind! stairs! picking up your dropped phone!). I sometimes wore, like, Soffe shorts (#TBT) under my dresses in elementary school for these same reasons, but they were not at all meant to be ~seen~. Shortly after I saw this pic, I was perusing Free People's website and saw the same styling concept again:
Shop These Slaying Hacks:
1
R149
Cotton On
These sassy pink bike shorts are perfect to make you feel comfortably fabulous in  your mini dress.
SHOP NOW
That sealed the deal. I was officially on board with the bike-shorts-under-minidresses train. This type of short has been trending since last summer, usually as bottoms worn on their own. But there are some dang cute ones that really serve as an extension of your dress. They complete your 'fit and look purposeful when peeking out from the bottom—i.e., not like you're trying to cover up. So now you can step out in your shortest mini and be totally stress-free. I tested it out for myself, below, and now I never want to wear anything else.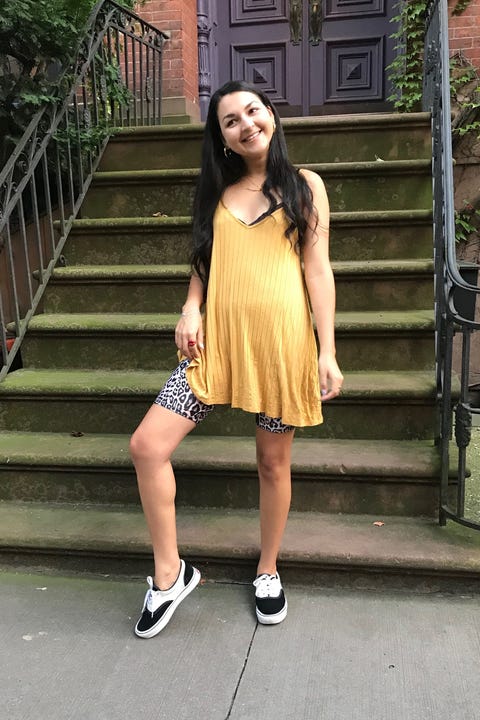 I fell absolutely in love with these leopard-print ones from Onzie (they are so soft!!!). I paired them with an old Urban Outfitters dress that was short to begin with and then shrunk even more in the wash—love when that happens! After that incident, I thought it would forever be put into the "Maybe I can use it as a pool cover-up?" category, but these bike shorts totally rescued it.
Also great news? You can Sit. However. TF. You. Want. No more keeping your knees glued together or crossing your legs to prevent your underwear from showing. With these babies on, you can sit crisscross! Sprawl your limbs out! Manspread! (On second thought, maybe not, but you get my point.) It is very freeing, and I highly recommend.
Also, if you've ever been in the nightmarish dilemma of trying to ride a bicycle with a dress on, consider that problem solved too. Taking my Schwinn for a spin is so much more enjoyable now that my outfit is "accidental flash" proof. Because your mode of transportation shouldn't have to dictate what you wanna wear, right?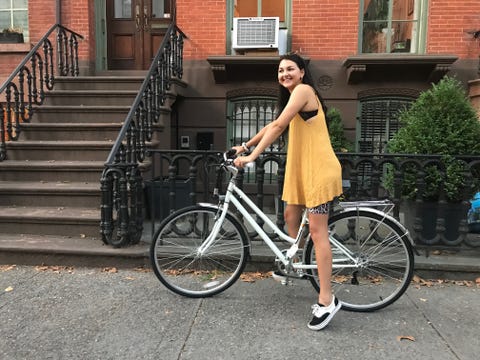 This post originally appeared on Cosmopolitan.com
Feature image: @haileybieber
Cosmopolitan participates in an affiliate marketing programme, which means we may get paid commissions on editorially chosen products purchased through our links to retailer sites.