We kick ass as women but there are some things that are just downright unfair when it comes to the opposite sex…
1. The most obvious one is that they don't have to deal with 'that time of the month' – cramps, breakouts and wanting to bite someone's head off for no apparent reason (PMS)…
Related: 7 Things you need to know about tampons
2. They don't have to worry about getting unsightly dimples on their smooth derrières… Cellulite will never be a concern for them.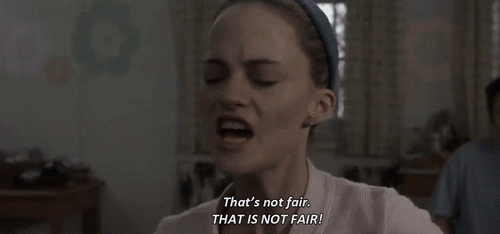 Related: Celebs showing their natural beauty
3. They don't have to endure the pain (and sometimes embarrassment) of wearing heels…
4. They don't need to wear bras – and if they do, it's pretty weird…
5. They don't have to worry about mascara running down their face when they get emotional or sweaty…
Related: Everything you need to know about mascara
6. They can get ready for a night out in 15 minutes but, somehow, we can have two hours to get ready and we still end up rushing and running late…
7. They (generally) steer clear of self-tan and don't feel they need to look tanned/glowing all the time… Ross, you're an exception…
Read more conversation starters.
Read more entertainment.
Read more relationship stories.