What is #BlackGirlMagic? It's a term coined by CaShawn Thompson in 2013 to shine a light on the success of black women.
'I say "magic" because it's something that people don't always understand,' Thompson told the Los Angeles Times. 'Sometimes our accomplishments might seem to come out of thin air, because a lot of times, the only people supporting us are other Black women.'
Now the term is used all over the world to celebrate the beauty of being of a black woman. When a woman exudes #BlackGirlMagic, she embodies strength, style, confidence, and pure dopeness.
2016 was a magical year for black women. It's almost like there was a reawakening and the world finally got the memo that black girls rock. We stacked up one achievement after another in music, television, fashion, sports, politics, and more. Here, 30 of the most lit #BlackGirlMagic moments of 2016.
1. WHEN BEYONCÉ PROUDLY DISPLAYED BLACK POWER DURING HER SUPER BOWL PERFORMANCE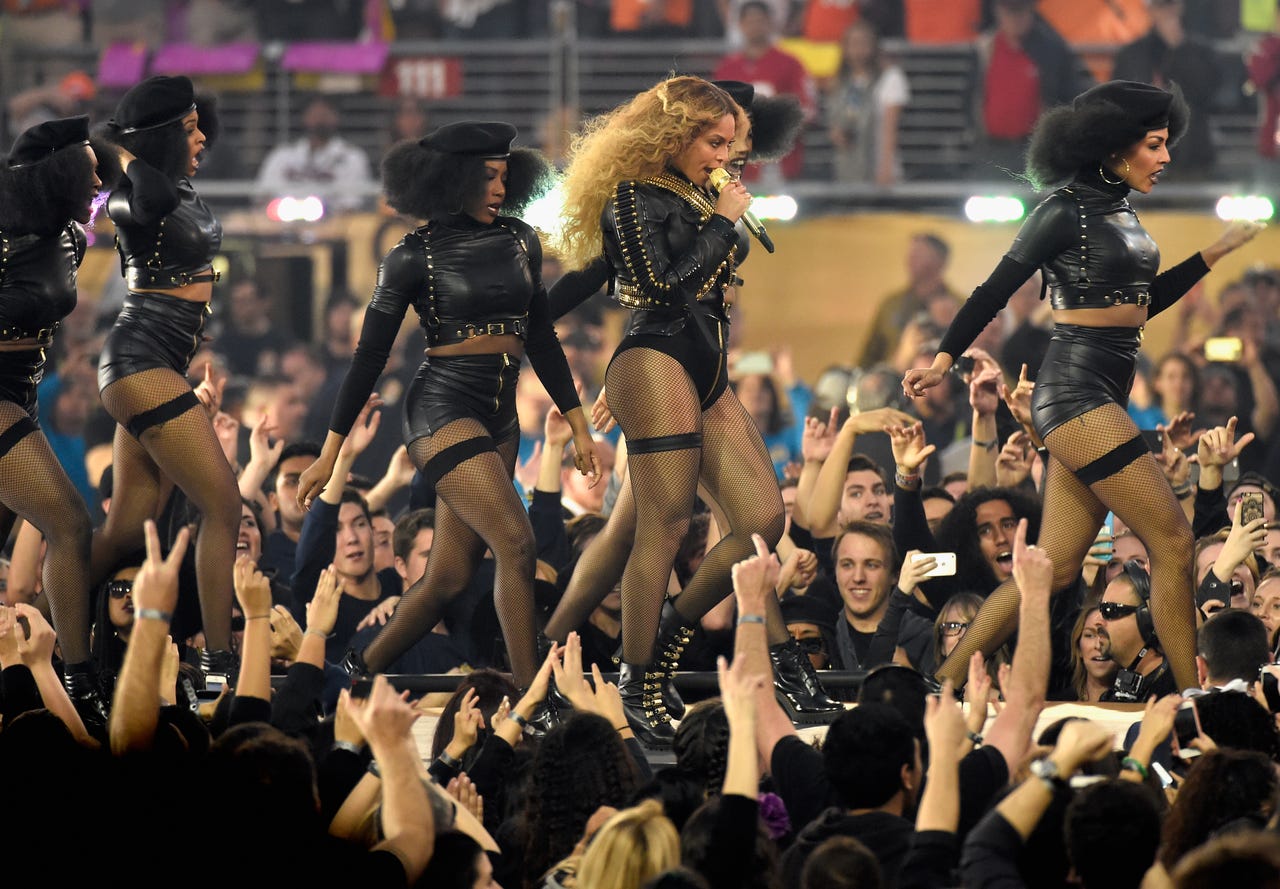 Beyoncé paid homage to the Black Panthers, a pro-black activist organisation, during her Super Bowl 'Formation' performance and it was everything. Her backup dancers rocked afros, black beret hats, and lifted their fists in the air to represent the salute to black power. It was a bold display of blackness that made so many people proud.
2. WHEN BEYONCÉ DROPPED HER VISUAL ALBUM LEMONADE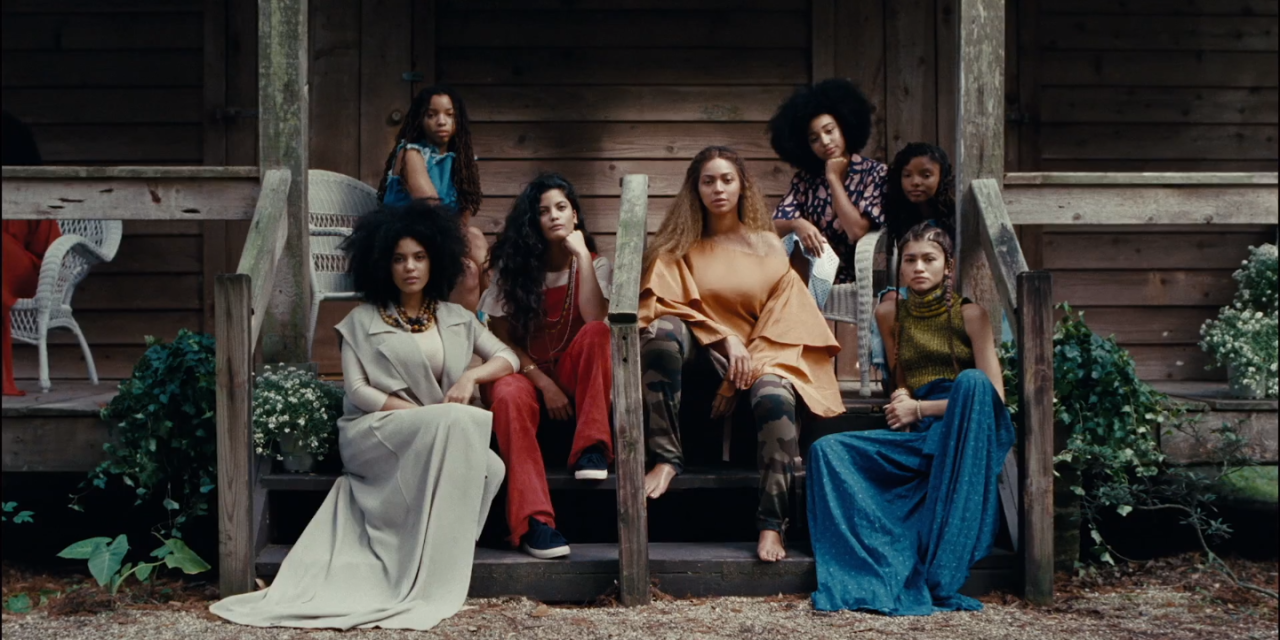 The powerful visuals displayed in Beyoncé's visual album Lemonade have been called a 'revolutionary work of black feminism' by Billboard. The 12-track album confronts so truthfully the life experiences many black women endure.
3. WHEN MICHELLE OBAMA SPOKE AT THE DEMOCRATIC NATIONAL CONVENTION
Michelle Obama's emotional speech at the 2016 Democratic National Convention became a rallying cry for justice. Her words pulled viewers out of their seats when she addressed the importance of electing a president her daughters, Sasha and Malia, could look up to. '…We insist that the hateful language they hear from public figures on TV does not represent the true spirit of this country. We explain when someone is cruel or acts like a bully, you do not stoop to their level. Our motto is, when they go low, you go high,' she said.
4. WHEN KAMALA HARRIS WAS ELECTED TO THE U.S. SENATE IN CALIFORNIA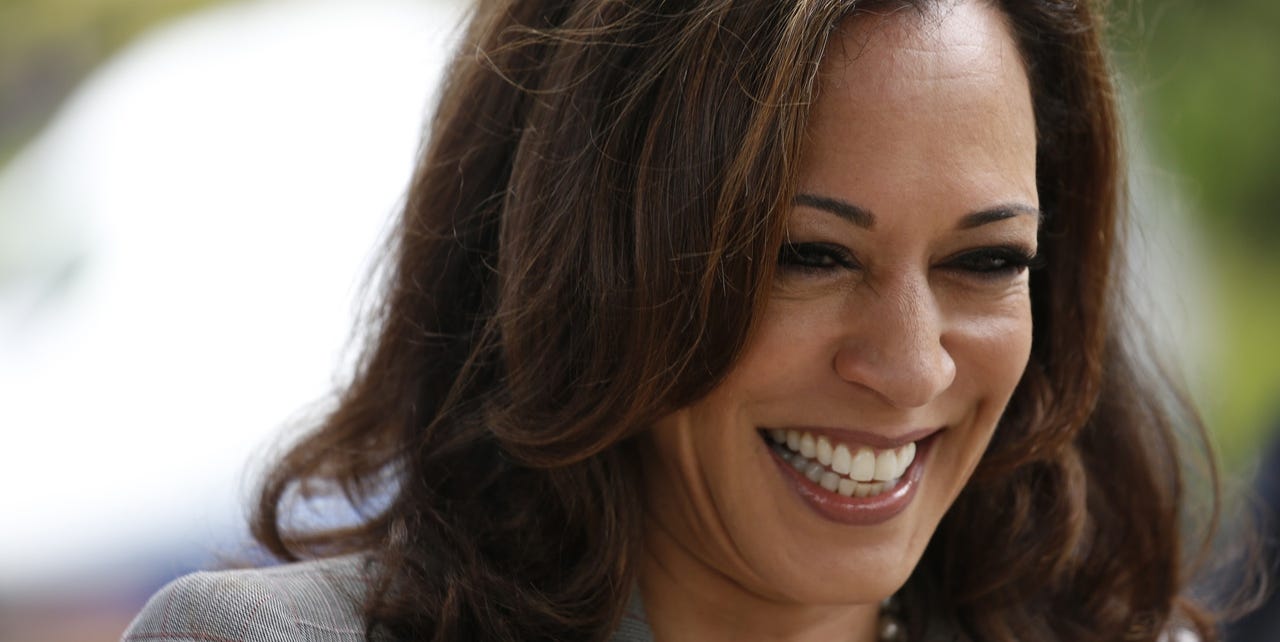 Kamala Harris made history as the first black female senator in two decades. She won the very first seat to open up in California in 25 years.
5. WHEN SIMONE BILES BECAME THE FIRST BLACK WOMAN TO EVER WIN 4 GOLD MEDALS IN GYMNASTICS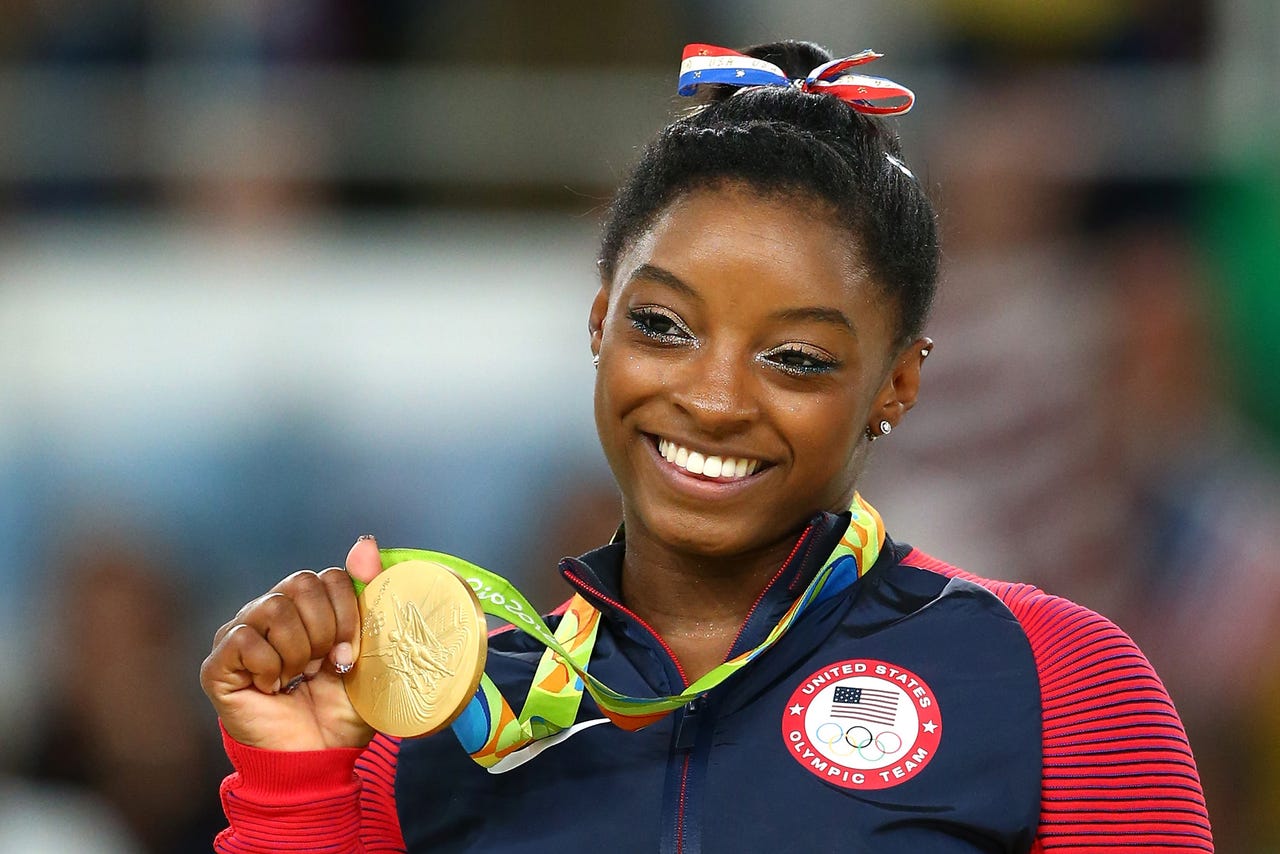 Simone Biles dominated the 2016 Olympics in Rio. Not only did this 19-year-old become the first female U.S. gymnast to win four gold medals, she also dominated in the team and individual competitions.
6. WHEN SOLANGE RELEASED A SEAT AT THE TABLE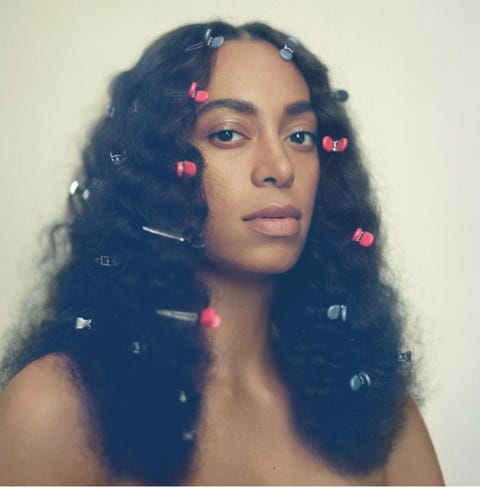 When Solange dropped her album in September, it quickly became an ode to black women everywhere. It boldly addresses the frustrations of racial discrimination in black culture when it comes to hair, police brutality, white privilege, and more.
7. WHEN DESHAUNA BARBER WON MISS USA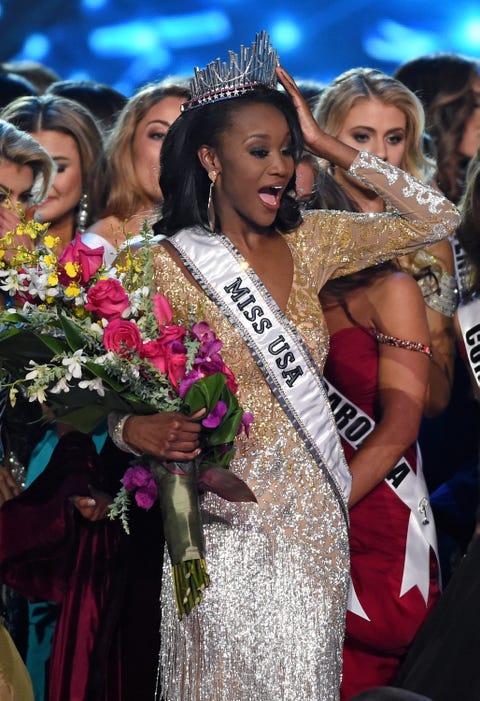 When 26-year-old Deshauna Barber won Miss USA in June, she said it was her mission to break all stereotypes. 'By winning the Miss USA pageant, I was really able to show that a lot of women have so many backgrounds,' she told People. She emphasised the fact that women come in all shapes, sizes, and colours. 'We're all so very unique and diverse so I'm so excited that I'm able to represent that, especially as a woman in the military.'
8. WHEN ISSA RAE RECEIVED A GOLDEN GLOBE NOMINATION FOR HBO'S INSECURE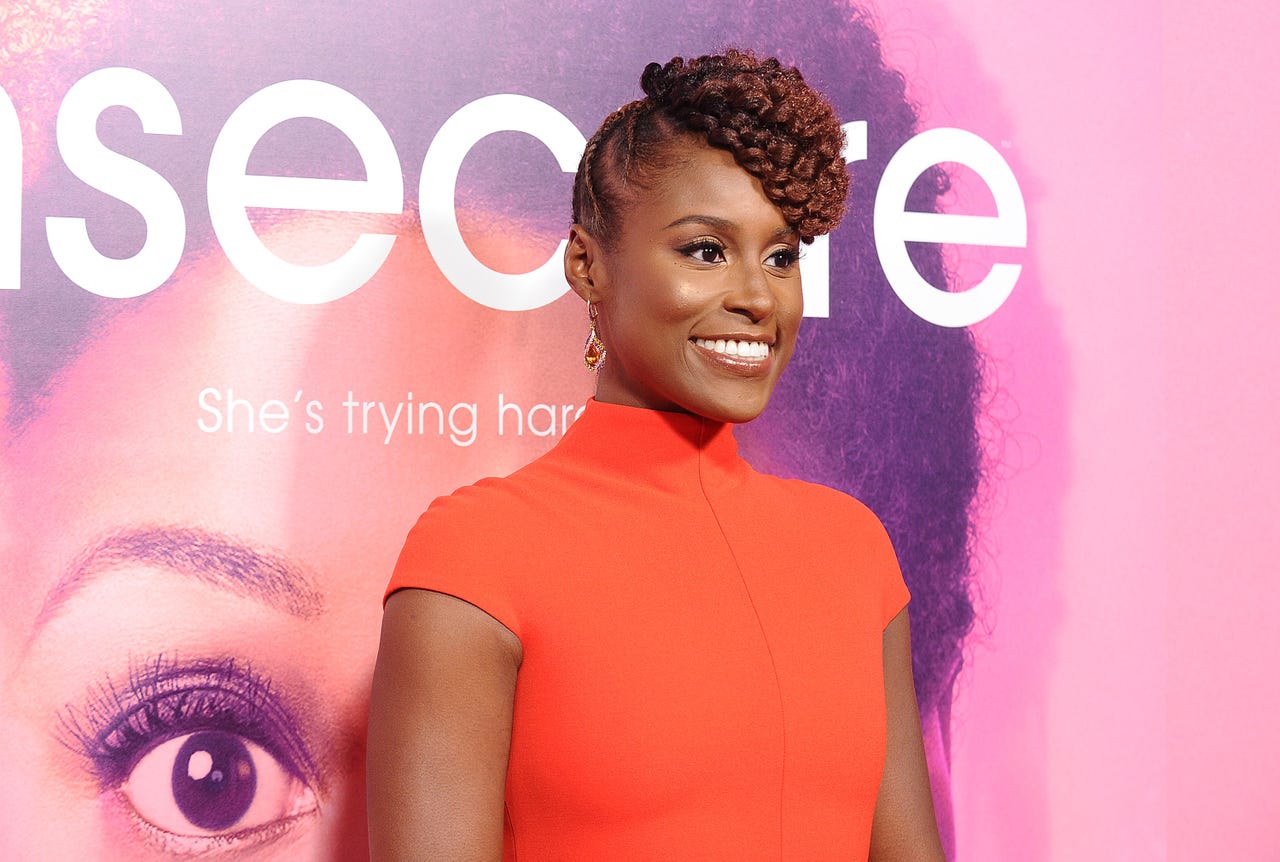 The last time a black woman was nominated for the Golden Globe's Best Actress in TV Series Comedy or Musical award and won was in 1983. HBO's hit show Insecure, starring Issa Rae, captures the real AF experiences black women go through in work, love, and friendships. And she's not alone: Tracee Ellis Ross was also nominated in the same category for her role in ABC's Black-ish.
9. WHEN MICHELLE OBAMA SLAYED ON THE COVER OF VOGUE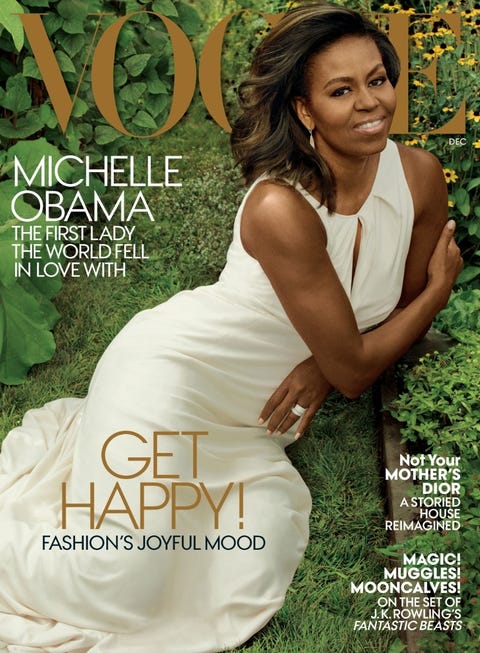 Michelle Obama stunned on the cover of Vogue's December issue. In her interview, she discussed her feelings about leaving the White House and the powerful legacy she and Barack Obama will leave behind.
10. WHEN BLACK LIVES MATTER FOUNDERS WERE HONOURED AT THE GLAMOUR WOMEN OF THE YEAR AWARDS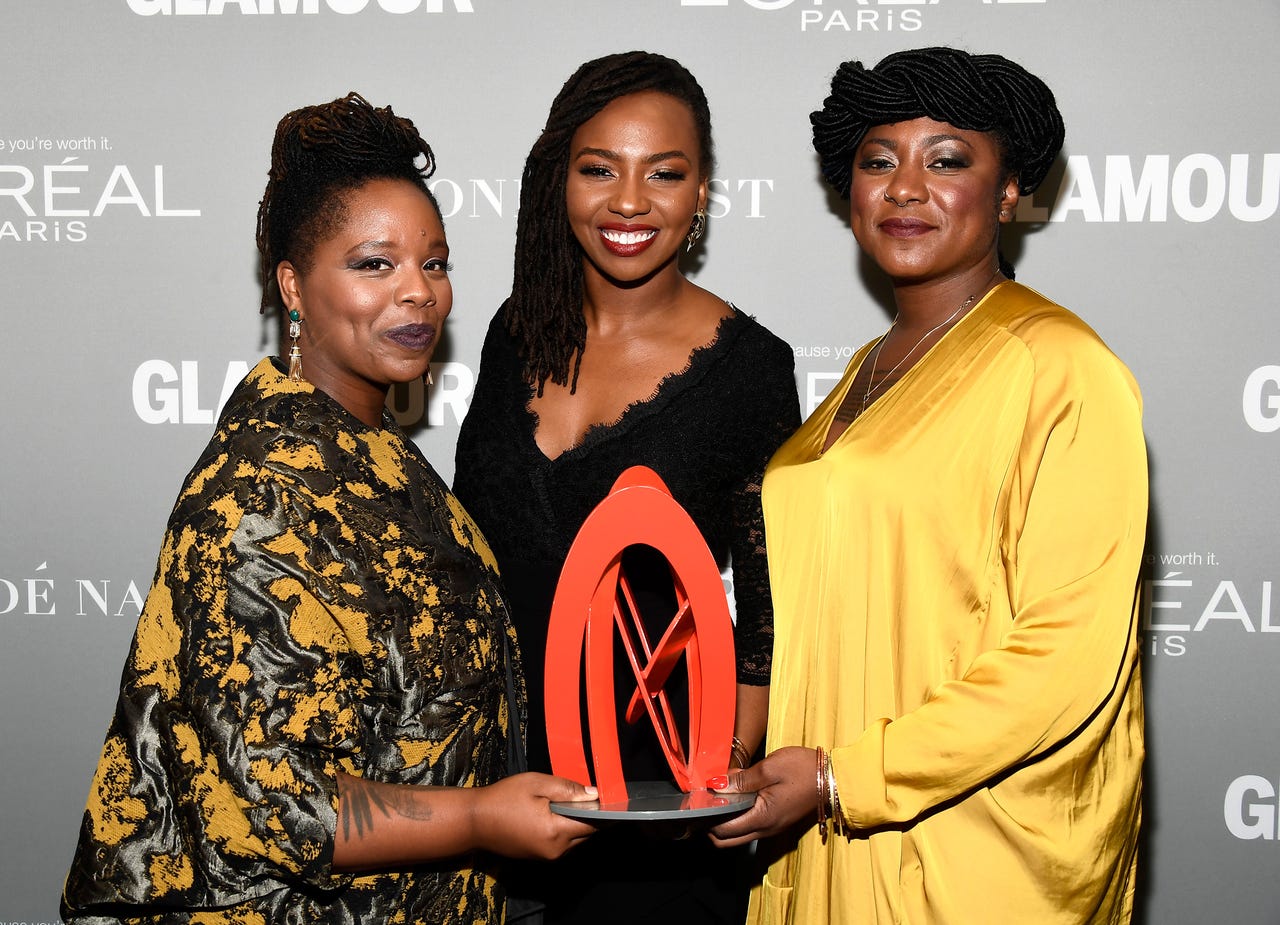 It's no secret that 2016 had a lot of lows, with one of the biggest being the countless acts of police brutality against black men. The founders of the Black Lives Matters movement, Patrisse Cullors, Alicia Garza, and Opal Tometi, were more than deserving of their honourable activism award at Glamour's Women of the Year Awards.
11. WHEN AVA DUVERNAY BECAME THE FIRST BLACK WOMAN TO DIRECT A $100 MILLION MOVIE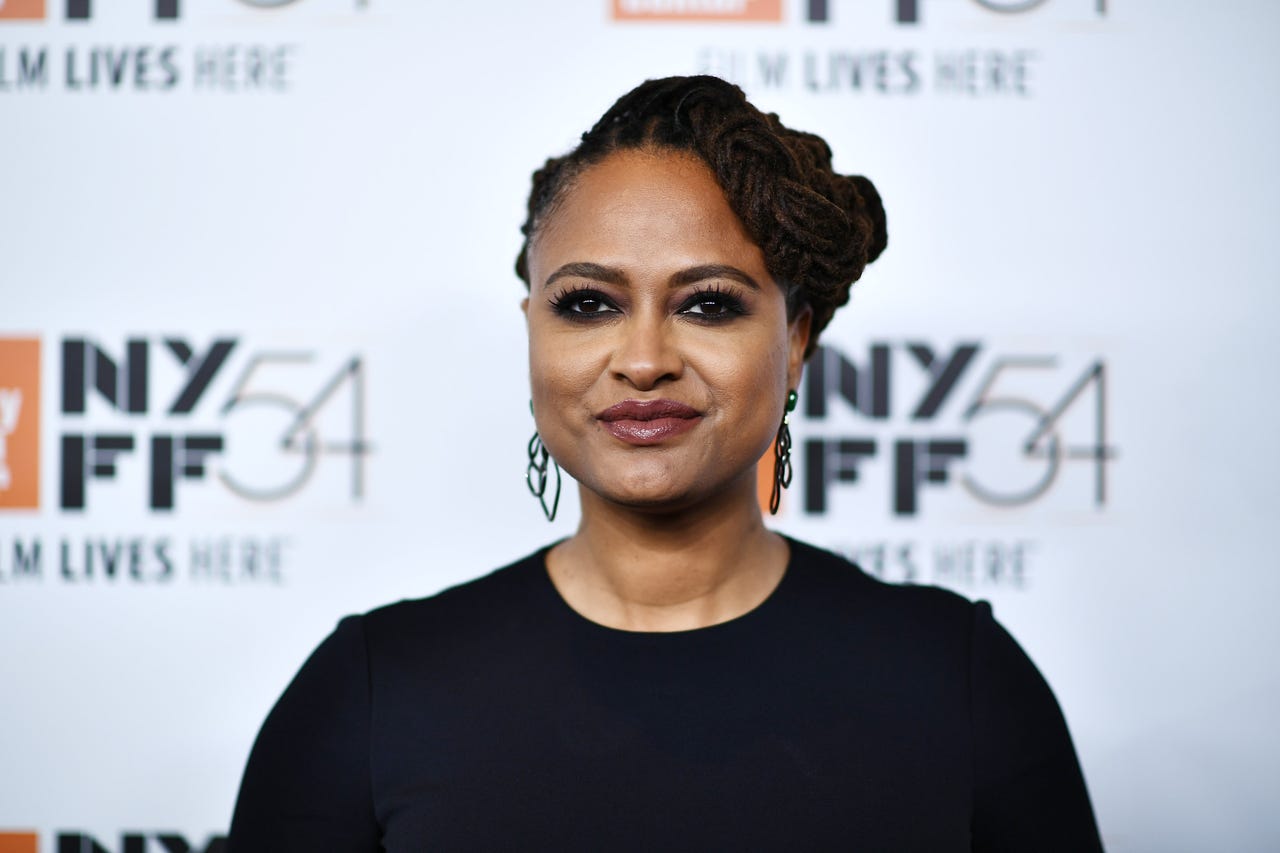 According to the California Film Commission, Ava Duvernay's upcoming film, A Wrinkle in Time, is estimated to have a budget worth over $100 million. Duvernay is exceeding records as the first black woman to ever direct a $100 million film. She's the second woman in history to direct a film this big. Kathryn Bigelow was the first woman with her film, K-19: The Widowmaker.
12. WHEN SERENA WILLIAMS WON HER SEVENTH WIMBLEDON TITLE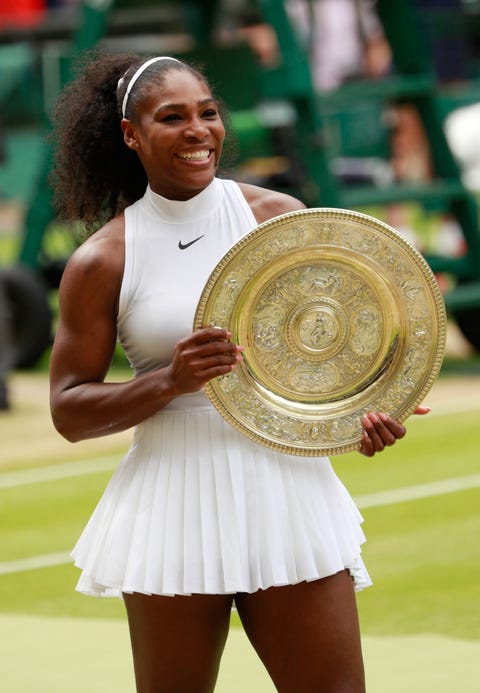 Serena Williams continued to slay the tennis game when she won her seventh Wimbledon game, making this the 22nd Grand Slam title win of her career.
13. WHEN VIOLA DAVIS SPOKE AT THE CRITICS CHOICE AWARDS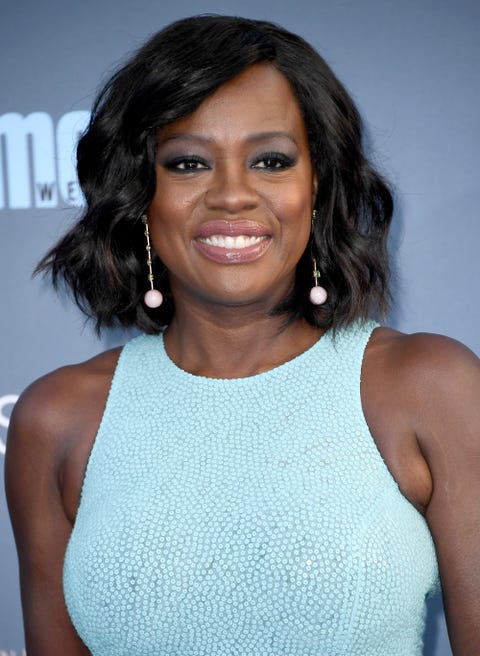 Throughout her acting career, Viola Davis has portrayed diverse female roles in major films and hit television shows. She's transcended the stereotypical characters many black female actresses portray. Because of this accomplishment, she became the first actress in history to receive the Association of National Advertisers' #SeeHer Award at the 2016 Critics Choice Awards.
14. WHEN THESE WOMEN CREATED AN AFRICAN-AMERICAN, FEMALE-OWNED LAW GROUP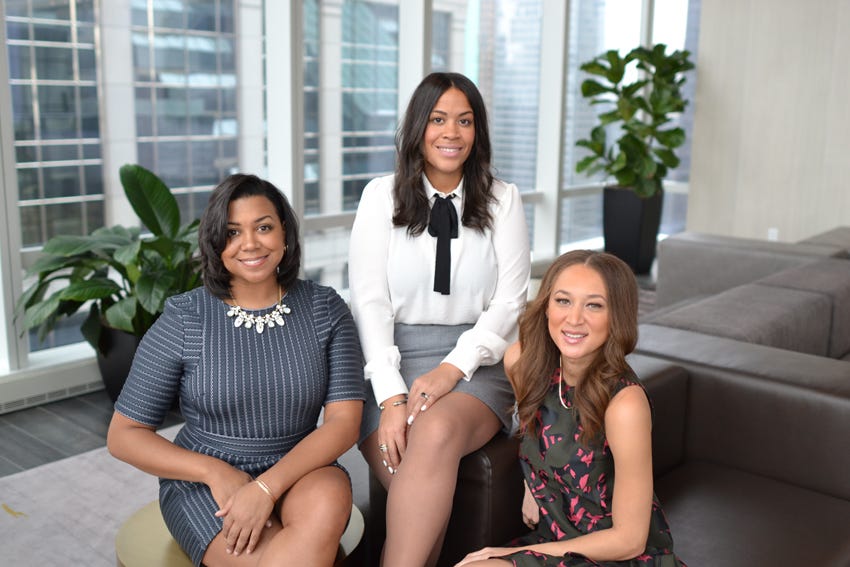 Fed up with being racially discriminated against by their white counterparts in the workplace, Keli Knight, Yondi Morris, and Jessica Reddick decided to create their own African-American- and female-owned KMR law group.
15. WHEN MATTEL CREATED A 'SHERO' BARBIE HONOURING GABBY DOUGLAS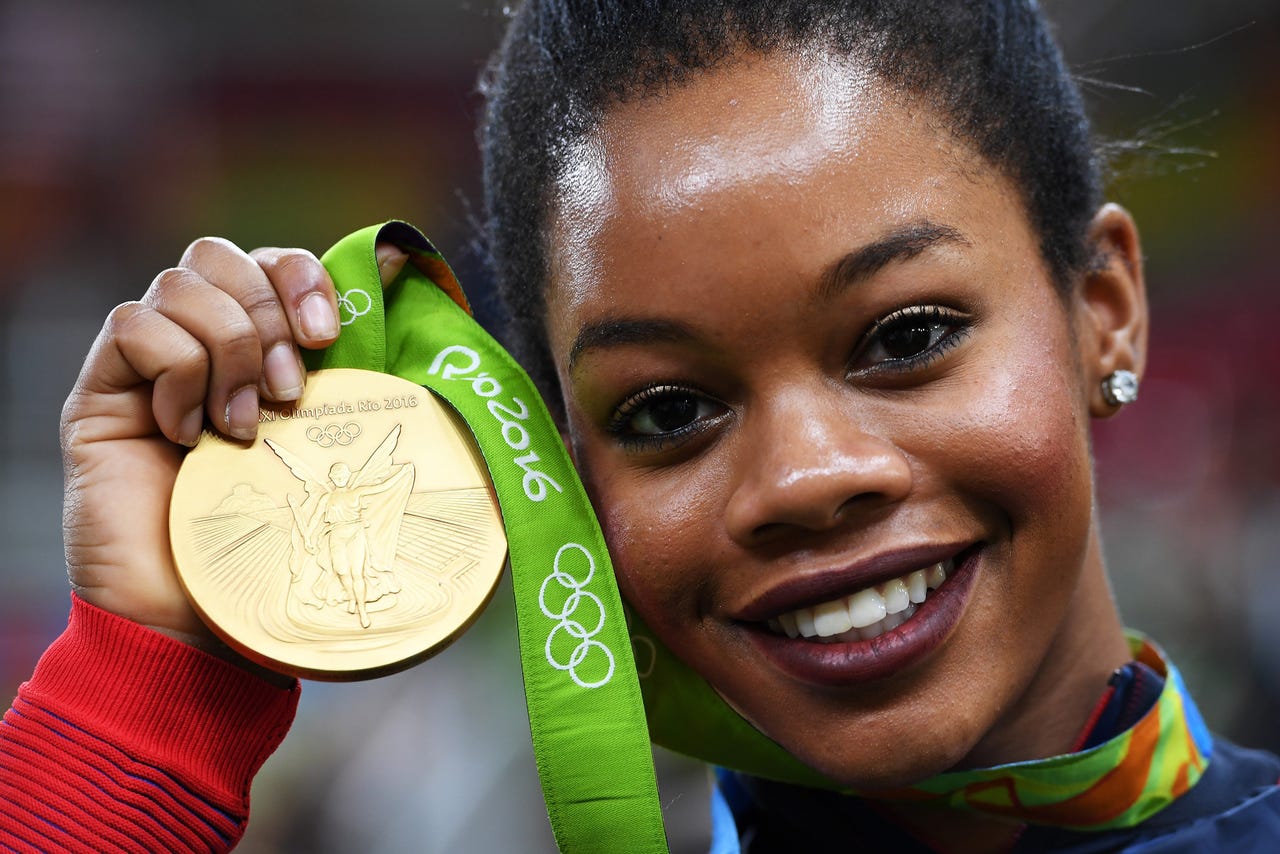 It was a significant moment when Mattel created a Barbie to honor Gabby Douglas. This superstar gymnast is a force to be reckoned with and now she has a Barbie that reminds other young black girls they can do anything.
16. WHEN MISTY COPELAND ANNOUNCED HER LEAD ROLE IN DISNEY'S NUTCRACKER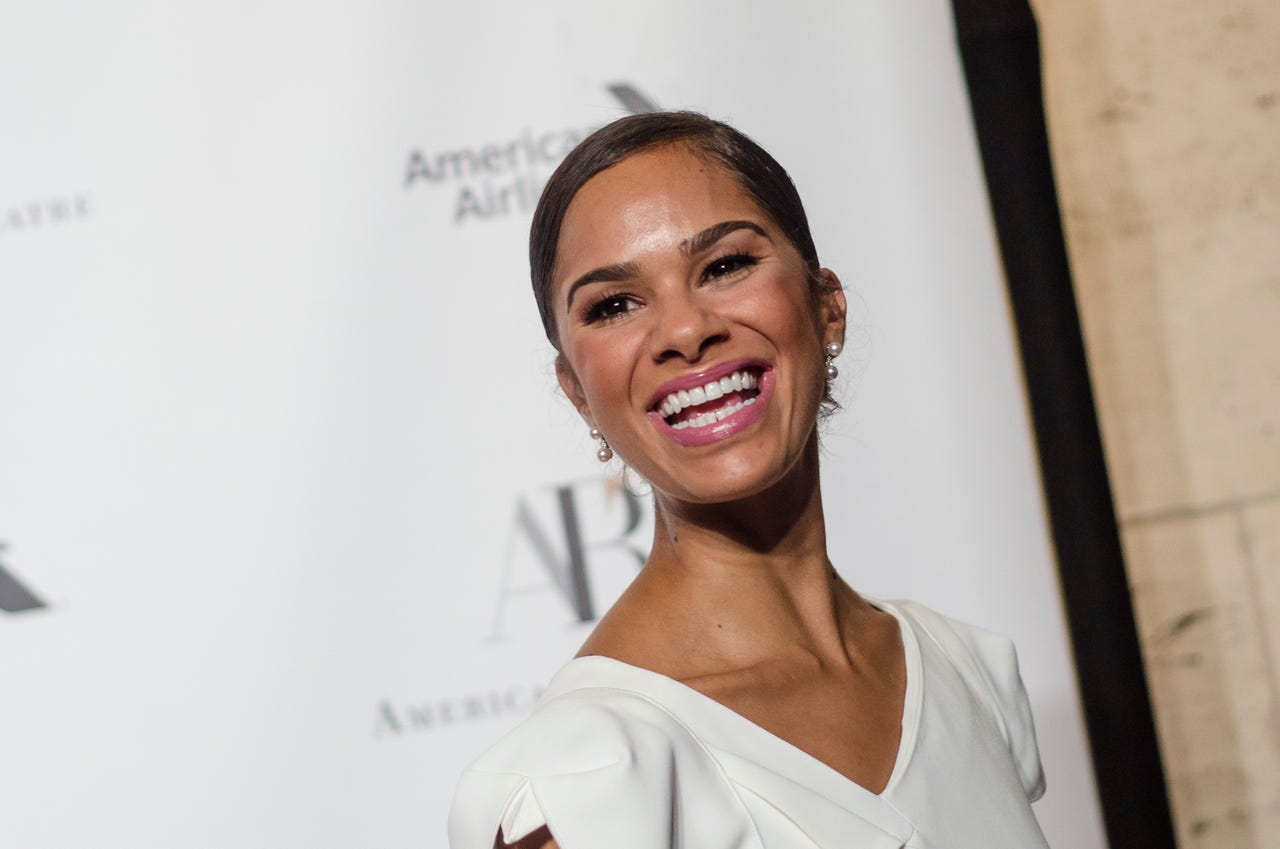 In 2015, Misty Copeland made history when she became the first African-American women to be the principal dancer for the American Ballet Theatre. This year, her dancing reign continued when she announced that she will play the lead ballerina role in Disney's Nutcracker film.
17. WHEN 3 BLACK MODELS WORE AFRO-TEXTURED HAIR AT THE VICTORIA'S SECRET FASHION SHOW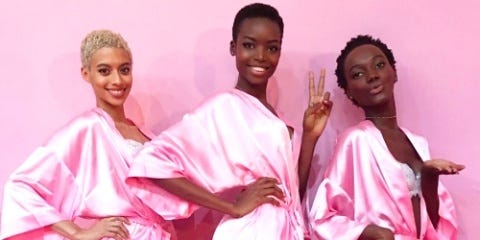 For the first time ever, the brand decided to stray from cookie-cutter hairstyles and embrace natural hair at this year's show. Three black models strut down the runway with their badass buzz cuts.
18. WHEN ZAC POSEN CAST PREDOMINATELY BLACK MODELS IN HIS FALL 2016 FASHION SHOW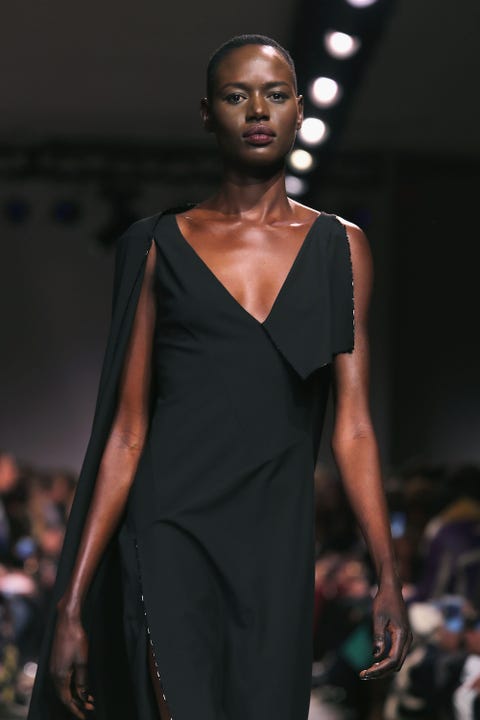 Zac Posen shifted the narrative of underrepresentation of women of color in the fashion industry when he cast 25 black models to walk in his fall 2016 show. This game-changing show displayed that black models matter in the most powerful way.
19. WHEN WILLOW SMITH BECAME CHANEL'S BRAND AMBASSADOR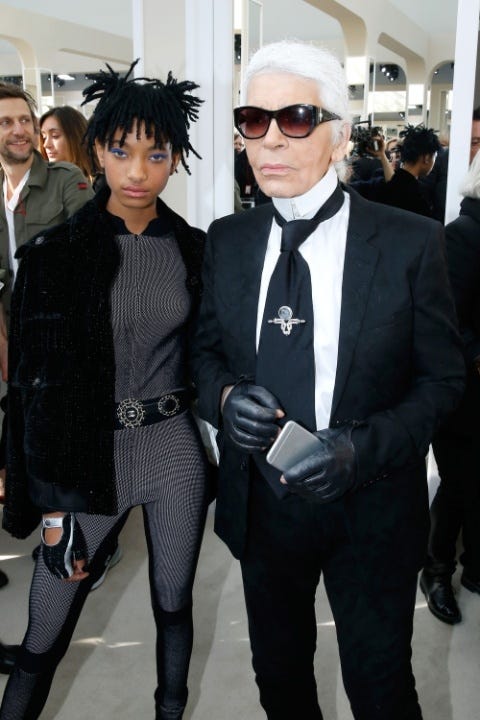 Willow Smith affirmed that young black girls can do anything when she took over the prestigious title of Chanel's newest brand ambassador. The teen captioned her Instagram picture: 'Thank you Karl Lagerfeld and the entire team at Chanel for expanding the perceptions of beauty by picking me to be the new Chanel ambassador. I am honoured. #BLACKGIRLMAGIC.'
20. WHEN TEYANA TAYLOR DRESSED AS BLACK PANTHER ANGELA DAVIS AT THE WHITE HOUSE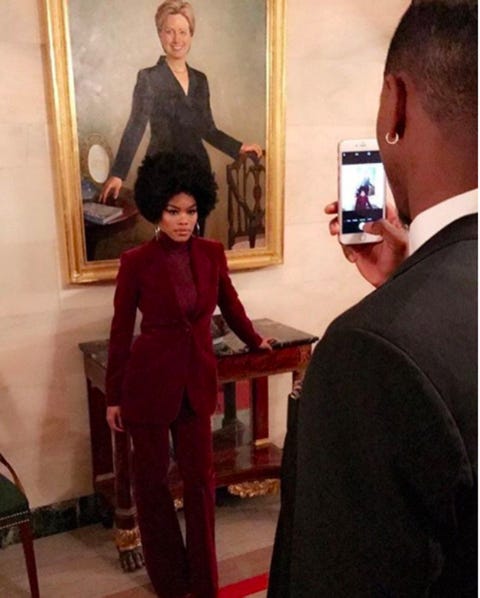 Teyana Taylor decided to represent #BlackGirlMagic to the fullest when she stepped foot into the White House dressed as Black Panther and civil rights activist Angela Davis. She gave so much life with her afro, hoop earrings, and pantsuit posing in front of Hillary Clinton's portrait.
21. WHEN KERRY WASHINGTON WORE HER NATURAL HAIR AT THE EMMYS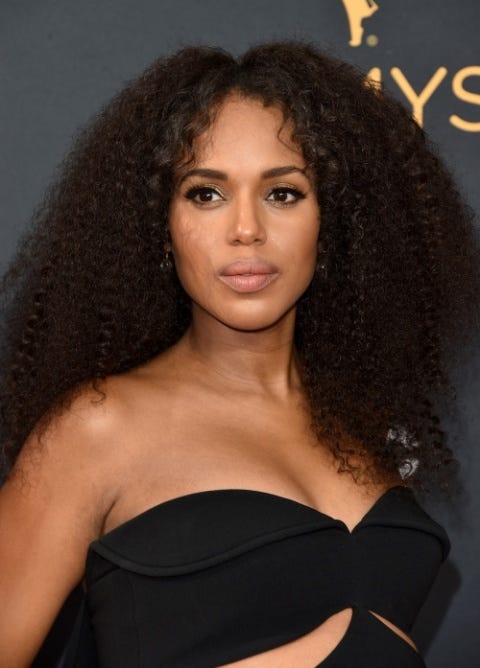 You've probably seen romantic updos, loose waves, and straight hairstyles a million times on the Emmys red carpet. But how many times have you seen natural hair? This is why black women all over world lost it when Kerry Washington showed up on the red carpet with her natural hair. She killed it!
22. WHEN RIHANNA SPOKE ABOUT HER LOVE FOR BEING BLACK AT BET'S BLACK GIRLS ROCK! AWARDS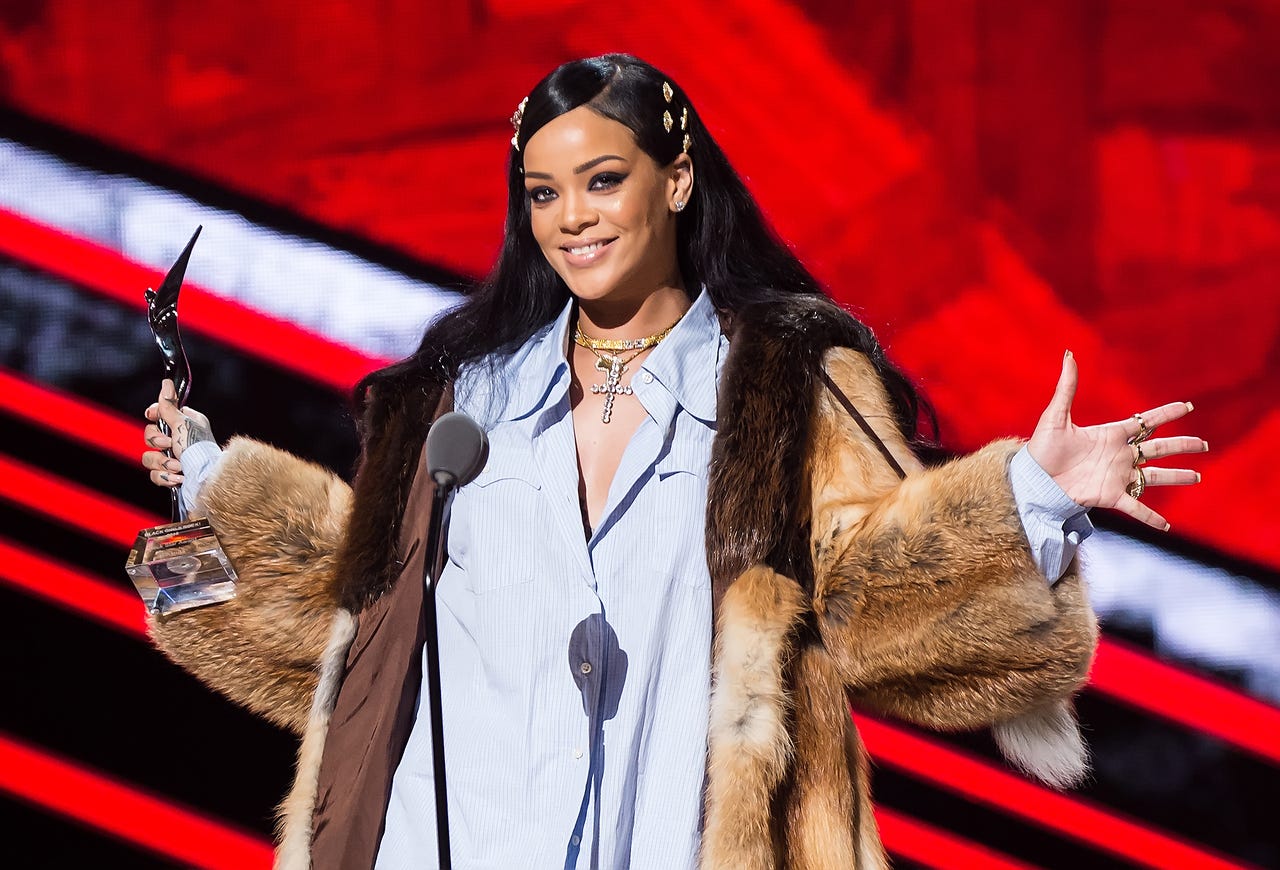 'It's a very important moment in my life and my career to be celebrated just because I'm black,' Rihanna said to the audience at BET's 10th Annual Black Girls Rock! Awards.'Thank you so much for honouring us. Thank you so much for celebrating us in a world that doesn't celebrate us enough.'
23. WHEN SHONDA RHIMES SPOKE ABOUT DIVERSITY IN TV AT THE INTERNATIONAL EMMYS AWARDS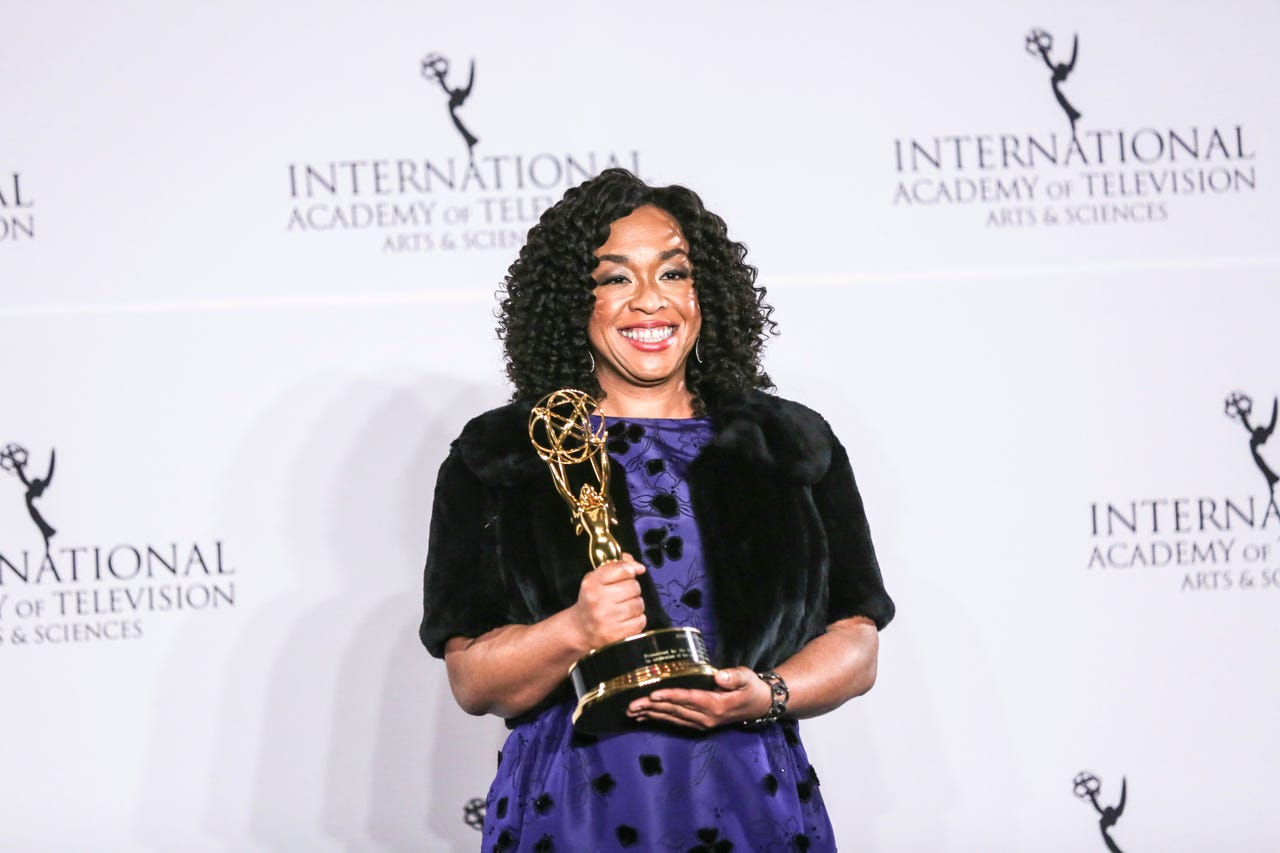 During Shonda Rhimes's powerful speech at the International Emmys Awards, she emphasised the importance of diversity in TV during Trump's presidency. As a black woman breaking boundaries in the industry, she recognises her position of power. 'That comes with an enormous responsibility, and I take it very seriously. Words have power. TV has power. My pen has power,' she said.
24. WHEN VICTORIA'S SECRET ANNOUNCED ZURI TIBBY AS THE FIRST BLACK SPOKESMODEL FOR PINK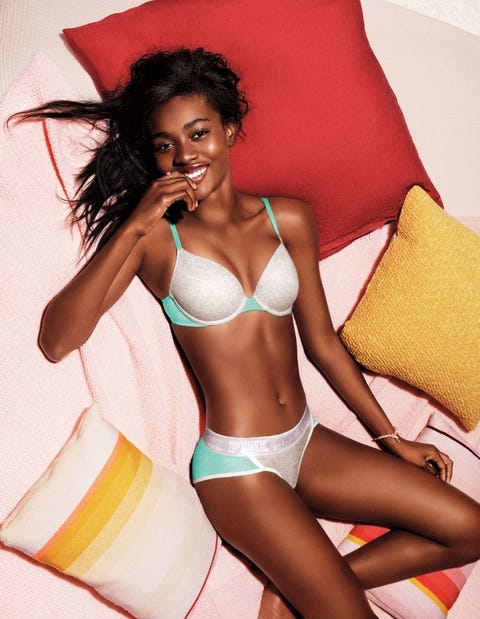 When Victoria's Secret named Zuri Tibby the first black spokesmodel for PINK it was more than just an announcement, it signified representation. 'When young girls look at magazines and advertisements, it's important to see girls that look like them,' Tibby told Cosmopolitan.com.
25. WHEN THIS BRIDE'S ALL-NATURAL HAIR WEDDING PHOTOS WENT VIRAL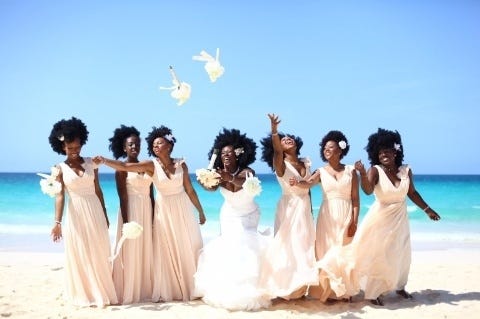 Instead of listening to people who told her to straighten her hair for a more classic look, Naykia Whitty wanted her wedding memories to be of black women wearing their own natural hair. People all over the world celebrated these viral photos of an all-natural hair wedding because they illustrate the true beauty of black hair.
26. WHEN THIS AFRICAN INSTAGRAM MODEL RECREATED FAMOUS FASHION ADS BECAUSE BLACK IS BEAUTIFUL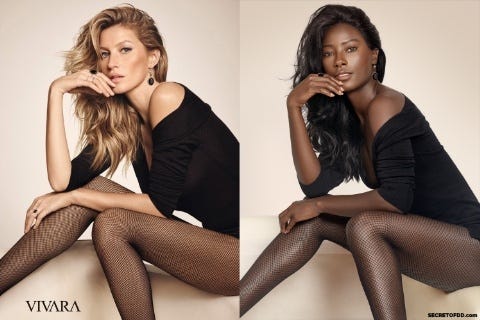 Liberian Model Deddeh Howard called out the fashion industry for its lack of diversity in a stunning photo series called 'Black Mirror.' She recreated famous fashion ads to show that black women can look just as beautiful.
27. WHEN MUSHIYA TSHIKUKA CREATED A BLACK, KINKY-HAIRED DOLL FOR YOUNG GIRLS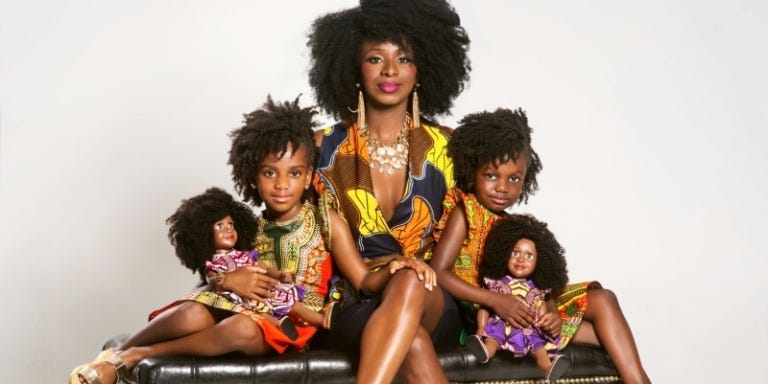 After years of searching for the perfect black doll for her daughters, Mushiya Tshikuka got tired of not seeing any dolls in toy store aisles that looked like her girls. So she took it upon herself to create her own black, kinky-haired doll "Kéleshe," who is a true representation of a young black queen.
28. WHEN PHOTOGRAPHER DAZHANE LEAH CREATED THIS 'AFRO BLOOMIN' PROJECT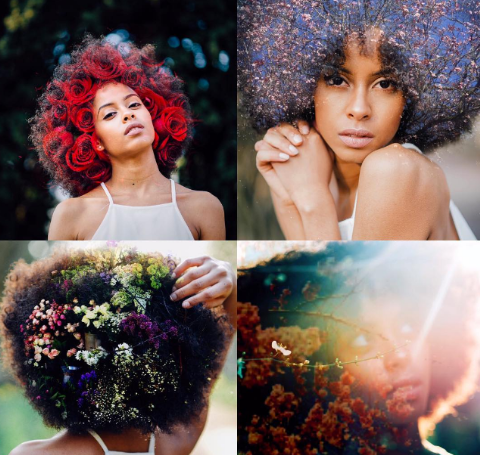 Often, black women are discriminated against for their natural hair, which is why photographer Dazhane Leah got all the praise when she produced this breathtaking afro art. These viral photos redefined perceptions of natural hair in the most beautiful way.
29. WHEN 'THE COLORED GIRL PROJECT' WAS CREATED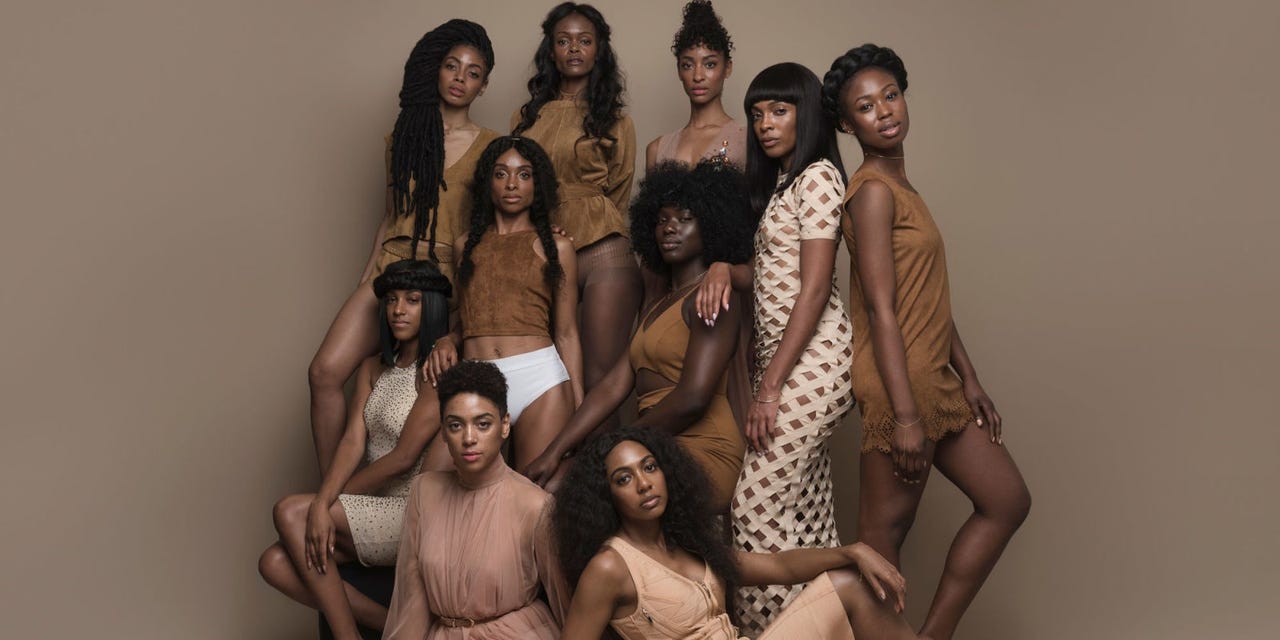 Founders Tori Elizabeth and Victory Jones were on a mission to shift society's stereotypical belief that light complexions are better than dark and that African-American skin only comes in one shade with this powerful project. This photo series represents 10 beautifully diverse black women with an array of skin tones, features, and hair textures to show that black is beautiful.
30. WHEN VLOGGERS' BLACK-OWNED BEAUTY PRODUCTS TUTORIALS WENT VIRAL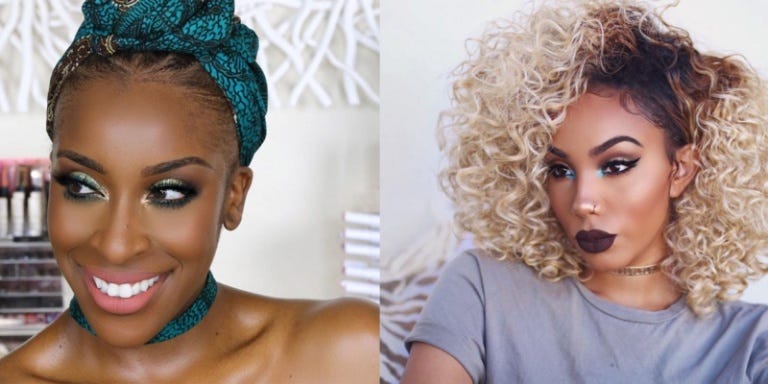 Makeup vloggers Jackie Aina and Alyssa Forever decided to drift away from the pointless viral videos floating around the internet and participate in something meaningful, like the B.O.M.B. challenge, which is an acronym that stands for 'black-owned makeup brands.' You have to watch these women #SupportBlackBusinesses and beat their faces to perfection using all black-owned products. Yaaaaas!
Read more conversation starters