1. These newlyweds, who didn't let a little traffic put the brakes on their first dance.
2. This literary couple that was brought together by a Twitter account.
Dear reader, I married him #noreally #yeahidunnohoweither pic.twitter.com/OKuosKzdJL

— Victoria (@VictoriaOB_) July 17, 2016
3. This Star Wars duo who did the most epic photo shoot with their child, 'BABY-8.'
4. These princesses whose engagement shoot made all your Disney dreams come true.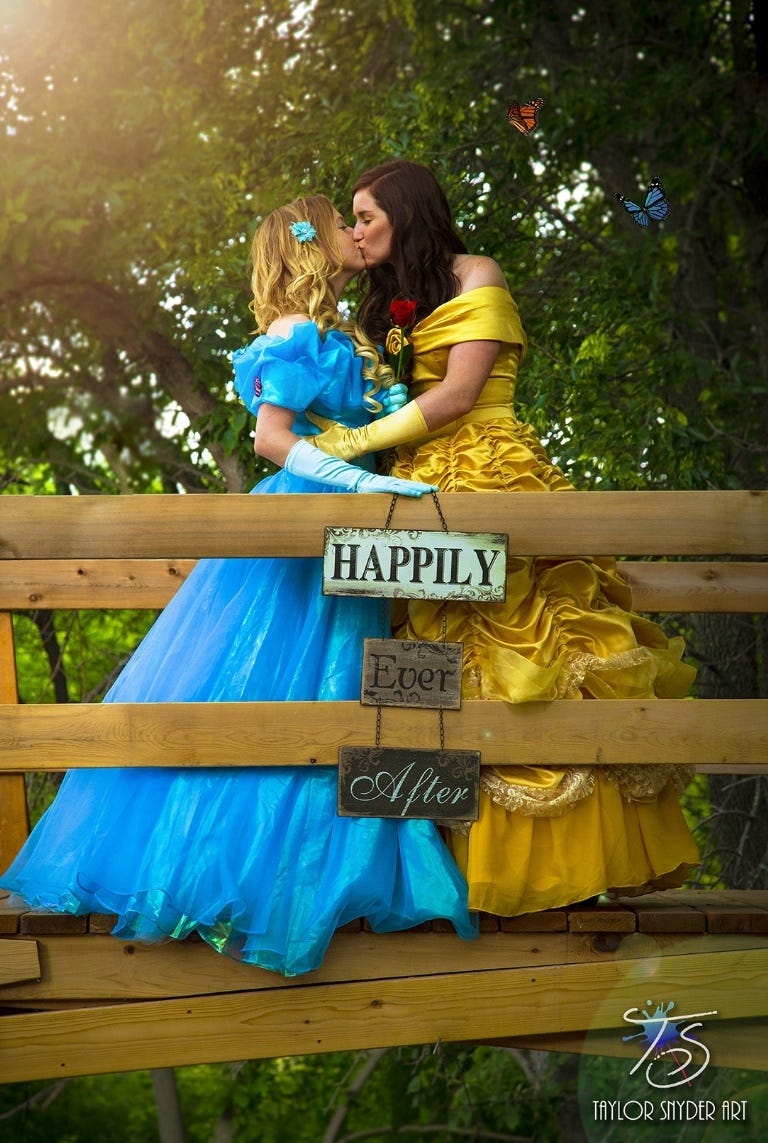 5. These 80-year-old committed runners who celebrated their 57th anniversary by placing first in their individual gender/age brackets in the London Marathon, all while HOLDING HANDS PAST THE FINISH LINE.
Ireland's octogenarian couple finishes Cork City Marathon holding hands celebrating their 57th wedding anniversary pic.twitter.com/K6xZCjIzDR

— Xinhua Sports (@XHSports) June 24, 2016
6. This husband and wife who got a surprise blessing to be T-Hankful for, an omen that their love will never be cast away.
7. This police proposal at London Pride that sent off sirens in everyone's hearts.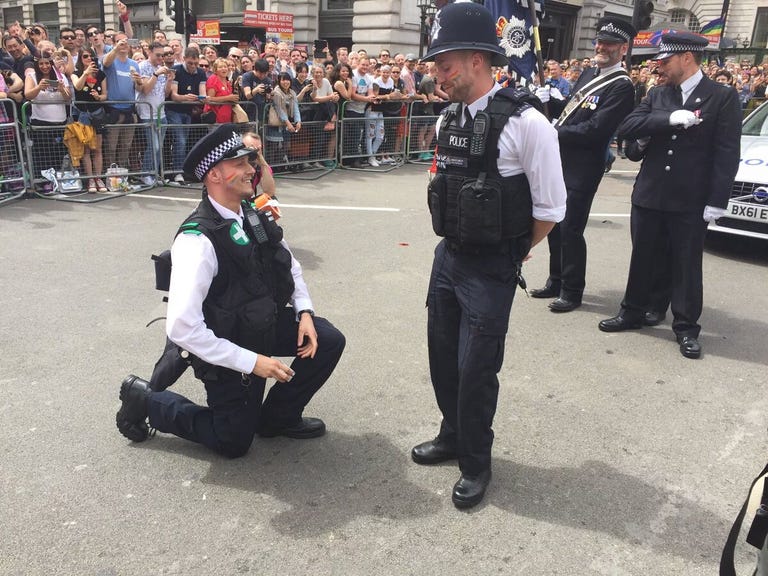 8. This 98-year-old couple who commemorated their 70th anniversary with a perfect recreation.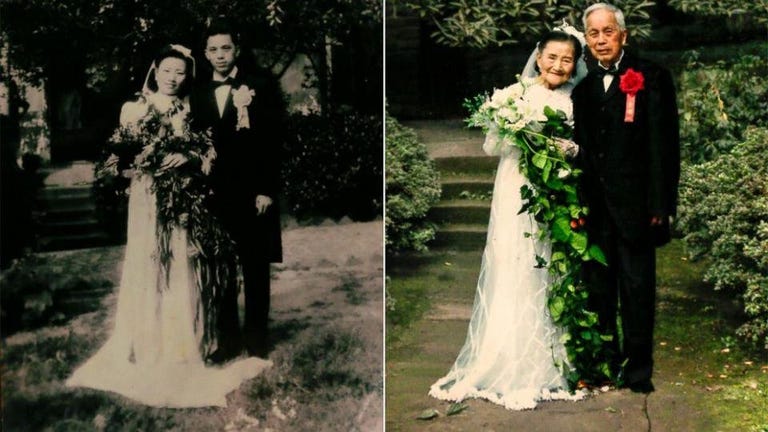 9. This dedicated man who spent a full year making his proposal video.
10. This heartwarming surprise of Olympic proportions.
MY HEART!!! Volunteer Marjorie Enya kisses rugby player Isadora Cerullo after proposing ? ? ? #LoveIsLove pic.twitter.com/zVa9FqPSX8

— Danielle Warby (@DanielleWarby) August 9, 2016
11. This incredible girlfriend who found a genius way to still be with her long-distance boyfriend.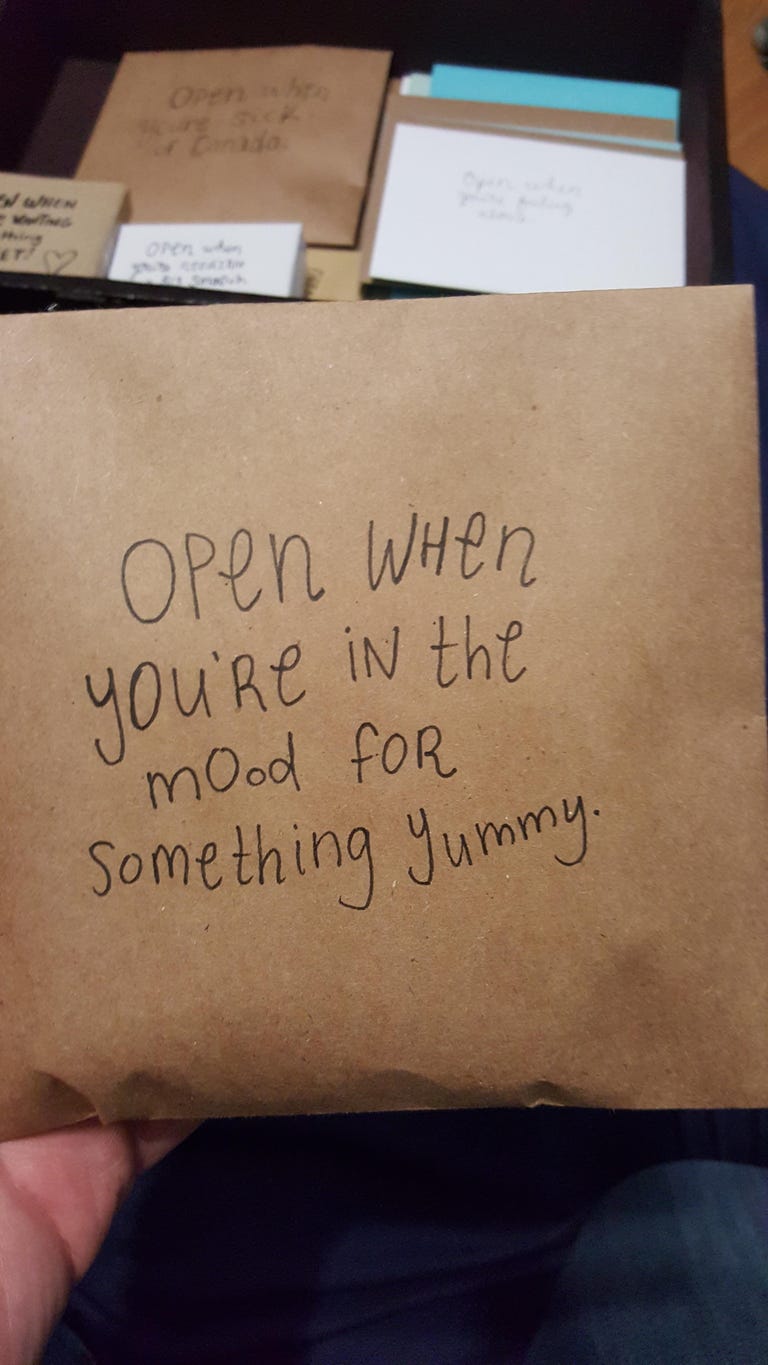 12. These tearful spouses who were placed in separate nursing homes due to a glitch in the health-care system but were finally reunited.
13. This emotional live proposal by a man to his girlfriend, who'd just finished her last round of chemotherapy.
Carrie gives us the good news for the week and 2 special audience members get the best news of all. #TheProjectTV https://t.co/SvCnpDuxyq

— #TheProjectTV (@theprojecttv) November 17, 2016

14. This coordinated couple who's been matching their outfits for more than half a century.
my grandparents have been married for 52 years and they match outfits every day. pic.twitter.com/79nCaNuTuD

— Anthony Gargiula (@AnthonyGargiula) August 30, 2016
15. This boyfriend blowing all other boyfriends out of the water in asking his girlfriend out to his school dance.
if anyones having a bad day, heres a video of jake asking emily to homecoming?? pic.twitter.com/5PAFwSEBaA

— stephanie zagurski™ (@StephanieZag) September 23, 2016
16. This man who made his marriage proposal to his girlfriend a family affair by including their 2-year-old son.
Congratulations to my brother and future sister-in-law! The proposal couldn't have went more perfectly. I'm so happy for you two! pic.twitter.com/LZYLPvwEBH

— Jacqueline. (@cinnastixxxx) September 26, 2016
17. This craftsman who had a metal AF engagement by making the ring all by himself.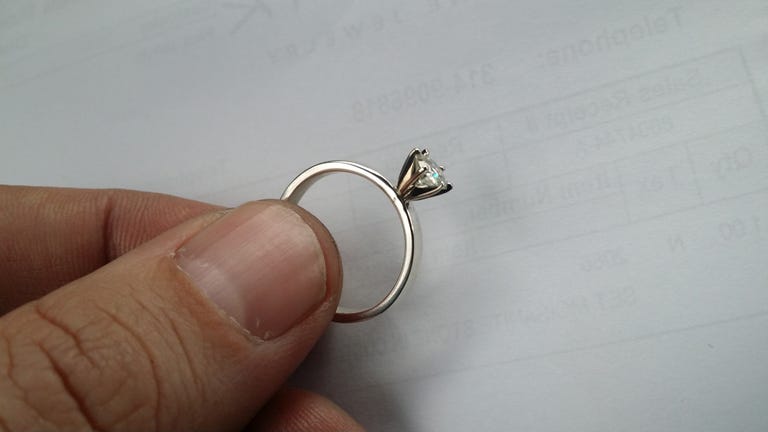 18. These parents with a timeless sense of humour.
Mom and Dad before their Halloween party. He's a dill pickle. She's a female deer. Together they're a "dill-doe." And also my heroes. pic.twitter.com/4BMqGU5eNu

— Brooke Bogin (@b_bogin) October 23, 2016
19. And this couple who divorced and then remarried 23 years later, proving there is still a glimmer of hope for you and that ex.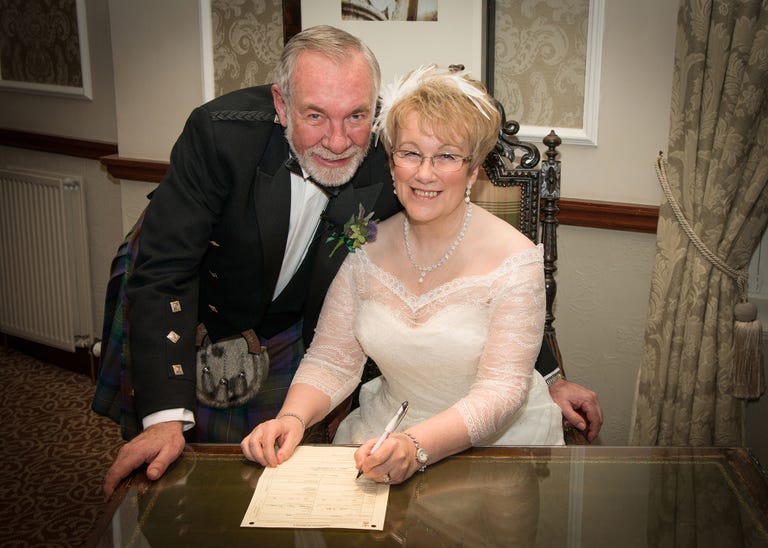 This article originally appeared on Cosmopolitan.com.