Alcohol … sometimes we really, REALLY hate you. Proof? These drunk sex moments.
1. Falling over your shoes or fumbling to get your top off as you make it to the bed/kitchen counter/bedroom floor…
2. Cringe-worthy dirty talk…
Related: Talking dirty to him
3. Falling off the bed…
4. You're getting ready to get down and dirty and … his member goes limp (thanks, alcohol). Disappointed is an understatement…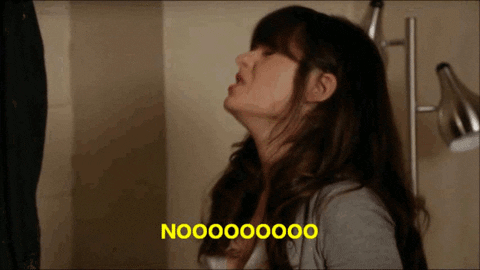 5. He falls asleep while he's still inside you…
Related: 8 Things men should never do during sex
6. Waking up in the middle of the night with that all-too-familiar feeling – needing to be sick … and stumbling to the bathroom, hoping he won't wake up…
Related: 11 Reasons drunk you is the worst
7. …And falling asleep in the bathroom (and if he finds you, you hope he picks you up and carries you to bed)… 
8. Feeling like hell the next morning and battling to move, wishing he'd just leave so you can suffer in peace.
Read more sex stories.
Read more relationship stories.
Read more conversation starters.