Don't underestimate the importance of the pre-game!
1. Kissing is, of course, a must but try focusing on the edges of his mouth (extremely sensitive). Trace your finger or the tip of your tongue along the outline of his lips – it feels tingly and ticklish and reminds him of what your tongue can do down below. Get him to kiss you in the same way, too.
Related: 8 Crazy things you didn't know about kissing
2. Try out a toy to enhance your pleasure, such as Durex's Play Vibrations Ring (available at Clicks and Dis-Chem) – he puts it on his penis and it quivers while you get it on… Yes, please!
Related: 7 OMG sex facts
3. Words have a place, too. If you're not comfortable with talking dirty in font of him, ease into it by sending him naughty text messages during the day in anticipation for the night ahead.
4. Get him to slowly kiss you along the sides of your stomach and your inner thighs – sensitive areas that, when touched, rev up your sex drive.
Related: 13 Signs you have an incredible boyfriend
5. Give each other a foot-and-leg massage – start at the top and slowly edge your way down to the toes (they're full of nerve endings). It'll drive both of you wild.
6. Nibble and kiss each other's ears – the skin behind ears is very sensitive and the sensation feels incredible…
7. Connect with each other on a deeper level. Eye-to-eye contact is very important, as is communication – tell him what your fantasies are and what you want more of (and less of).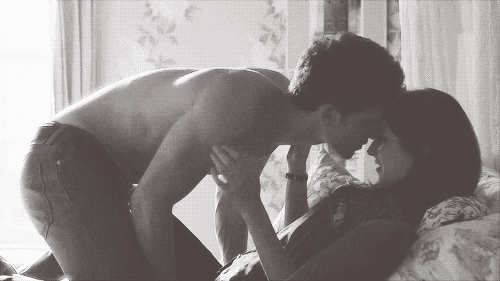 Read more sex stories.
Read more relationship stories.
Read more body health.