You've heard it before but practicing safe sex is vital – and not using condoms is a BIG no-no.
1. Condoms are the only form of contraception that also protect against sexually transmitted diseases (STIs). Unfortunately, condoms don't protect against all STIs – such as herpes, chlamydia, gonorrhoea and hep B (can all be contracted via oral sex).
2. Even though you may be on the Pill, or use a vaginal ring or birth-control implant, going without a condom still puts you at risk of contracting nasty infections and diseases.
Related: Related: Condom come-ons
3. If the condom comes off while you're having sex, do NOT put it back on – use a new one.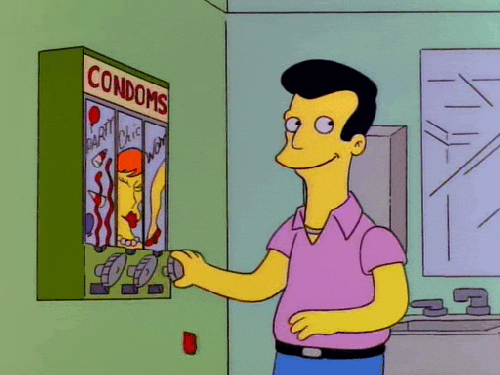 Related: Make condoms sexy
4. Condoms have an expiry date – remember in Grease when Kenickie tried to use a condom he bought in Grade 7 (yikes!) which, obviously, broke? Always check the expiry date.
5. Wearing two condoms at once (for added protection) is a bad idea – they will rub against each other, and the friction will increase the chances of tearing.
Related: Condomonium
6. There are NO excuses for a guy refusing to wear a condom – and you have the right to refuse sex if he doesn't agree to use one.
7. Water-based lubricants are safe to use with all condoms. Oil-based products (moisturiser or Vaseline) can make latex condoms less effective ­­– but they are safe to use with condoms made from polyurethane or polyisoprene (latex-free).
8. And … a fun fact: the Danish word for condom is svangerskabsforebyggendemiddel!
For more info on STIs, take a look at 'The COSMO Icky-Pedia of STIs' in our March issue (page 114).
Read more sex stories.
Read more relationship stories.
Read more about body health.