Let's be honest – some guys genuinely don't care whether or not you reach the big O – once they've climaxed, sexy time comes to end and if you haven't had an orgasm, tough luck. But happily, most men make a huge effort and really love it when you orgasm – here's why.
1. It boosts his ego (obvs). All his thrusting is paying off and seeing (and hearing) you come makes him feel like THE MAN.
2. He loves your O face (seriously). You may think your squidgy, screwed-up face will freak him out but the reaction on your face shows that he's reached his goal and satisfied you. #Winning
Related: The importance of the female orgasm – according to my Schumer
3. It's one of the best ways to make you happy (way better than chocolate, flowers and even wine).
4. When you both orgasm, it brings you closer together and makes your bond stronger (the 'love' hormone oxytocin is released when you orgasm).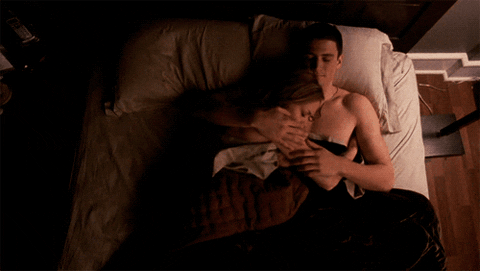 5. He WANTS you to enjoy yourself – if he's the only one getting off while you're just lying there, it's pretty awkward and it'll make him feel like he's not doing a good enough job. Watching you writhe in pleasure turns him on and will drive him wild…
Read more sex stories.
Read more relationship stories.
Read more body health.