These romantic lines from literature will make you swoon and take your breath away.
Related: Our Favourite Cute-But-Cheesy Romantic Movie Scenes
1. 'He stepped down, trying not to look long at her, as if she were the sun, yet he saw her, like the sun, even without looking.' Anna Karenina by Leo Tolstoy.
2. 'You should be kissed and often, and by someone who knows how.' Gone With The Wind by Margaret Mitchell
3. 'Once upon a time there was a boy who loved a girl and her laughter was a question he wanted to spend his whole life answering.' The History Of Love by Nicole Krauss.
4. 'The smell of her hair, the taste of her mouth, the feeling of her skin seemed to have got inside him, or into the air all round him. She had become a physical necessity.' 1984 by George Orwell.

5. 'Your name is a golden bell hung in my heart. I would break my body to pieces to call you once by your name.'
The Last Unicorn by Peter S Beagle.
Related: 18 Reasons Why We Absolutely LOVE Men
6. 'I wanted so badly to lie down next to her on the couch, to wrap my arms around her and sleep. Not fuck, like in those movies. Not even have sex. Just sleep together in the most innocent sense of the phrase.' Looking For Alaska by John Green.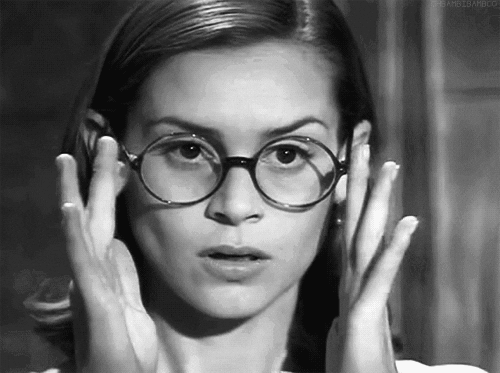 7.'I'm watching her talk. Watching her jaw move and collecting her words one by one as they spill from her lips. I don't deserve them. Her warm memories. I'd like to paint them over the bare plaster walls of my soul, but everything I paint seems to peel.' Warm Bodies by Isaac Marion.
8. 'If you live to be a hundred, I want to live to be a hundred minus one day, so I never have to live without you.' Winnie The Pooh by A A Milne
9. "You and I, it's as though we have been taught to kiss in heaven and sent down to earth together, to see if we know what we were taught.' Doctor Zhivago by Boris Pasternak.
10. 'I've never had a moment's doubt. I love you. I believe in you completely. You are my dearest one. My reason for life.' Atonement by Ian McEwan
11. 'In vain I have struggled. It will not do. My feelings will not be repressed. You must allow me to tell you how ardently I admire and love you.' Pride and Prejudice by Jane Austen
Read more Conversation Starters