A big theme in the astrology of the past couple of years has been relationships—all of the eclipses in Leo and Aquarius for the past two years (which thankfully, are finally over) revolved around either major breakups or very significant new partnerships. It's been pretty stressful, especially when you consider the current busyness of Aquarius season and before that, serious Capricorn season.
But you're in luck, because on February 14, Mars, the planet of action and passion, enters the slow, steady, and sensible sign of Taurus! This is the break you've been looking for! Earth signs Taurus, Virgo, and Capricorn feel a good jolt of energy right about now, while fixed signs Leo, Scorpio, and Aquarius can expect a more tense (but still productive) next few weeks.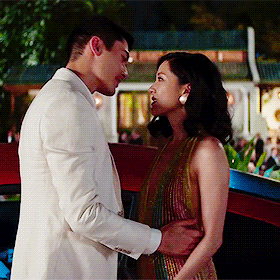 Mars has been flying through Aries for the past several weeks, and you've been frantically tackling everything on your to-do list thanks to this swell of energy. In fiery Aries, Mars is at its most powerful and expressive, for better or for worse. Your amped up libido and drive, while great, can also easily devolve into a shorter temper, a nonexistent attention span, or just-plain-reckless behavior. It's time to slow things down, don't you think? Mars moving from a fire sign to a chillaxed earth sign means that you can finally cool off!
Mars in Taurus is more like a wrecking ball—you set your intentions slowly and deliberately, make sure everything is exactly as it needs to be, then—BAM!
Mars is considered to be in its detriment in Taurus (just like Mercury is struggling in Pisces right now) but that doesn't mean that the planet of motivation is stuck in this sign. As a matter of fact, with Mars in Taurus, you might find yourself getting even more done than when it was in Aries! This is because Mars, being the planet of action, can't focus in Aries. Like a rubber ball, it's hard to stay in control of your energy and you often find yourself bouncing off the walls with no clear direction. Mars in Taurus is more like a wrecking ball—you set your intentions slowly and deliberately, make sure everything is exactly as it needs to be, then—BAM! After the dust settles, you see that a lot has changed just from one move. With Mars in Taurus you're able to take on long-term projects with ease and put in the work necessary to reach your goals, one tiny step at a time.
BTW, in case you forgot, February 14 is Valentine's Day, which is perfect timing for Mars to enter Taurus! This is because on top of action and aggression, Mars rules over your libido and stamina. In Taurus—which is ruled by Venus, planet of love—Mars can push itself on and on for hours without getting worn out. Earth signs, especially Taurus, are known for being associated with sensuality and physical pleasure, so Mars is making sure your sex life flourishes! This planetary placement helps you feel motivated by pleasure, thanks to the earth sign's Venusian touch. For this transit to occur on Valentine's Day is a surefire signal that you and your date are going to have a memorable time all night long!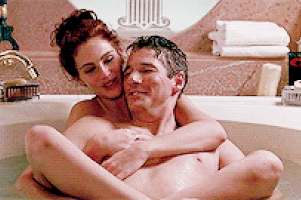 Unfortunately, Mars in Taurus does have a negative side. While the planet of aggression here is much slower to get pissed off, you need to really watch out for when it does. True to the Taurus constellation, you may find yourself bucking and raging like a bull if someone pushes your buttons too hard. You're more patient and willing to let things slide right now—Taurus is the zodiac's master of staying in your own lane—but even if something tiny just barely tips you over the edge, it's game over. By speaking up in the moment if something bothers you, you can easily avoid any drama.
Things start off slow—very slow—and you won't see instant results pouring in, but keep going!
But all in all, if you've needed a break from life, Mars in Taurus is about to call a timeout for you. Finally, you have a chance to just breathe for a second. Take a look at your surroundings, your relationships, and your goals. Channel practical Taurus' vibes and decide which area of life you want to work on most, make a plan, and go! Things start off slow—very slow—and you won't see instant results pouring in, but keep going! You find out how incredible it feels to accomplish a big goal through dedication, patience, and hard work. By the time Mars is out of Taurus on March 31, you may have an A+ on your big project, received shining reviews at work, or started a LTR after taking things slow. You learn the truth behind the saying "slow and steady wins the race!"
Continue reading below for your Mars in Taurus horoscopes!
Aries
It's time to get serious! When Mars was in your sign, you felt like you ran shit and were free to do whatever you want. You may have initiated a ton of new projects, started a new relationship, found a new hobby that you love, or all of the above, but now you need to pick which of these are most valuable to you. Once you make your choice and start putting in the work, you find that the rewards down the line are well worth having to be patient and responsible (your least favorite things to be!)
Taurus
It's all about you right now! Even with the planet of energy in your sign, you aren't the type to just jump to action and throw yourself into a new interest or work. You like to patiently consider things, mull it over in your head, and only when you're ready do you take the steps necessary to get the ball rolling. Mars, more than anything else, is helping you speed up the process of deciding where you want to invest your time for the next few weeks. Big opportunities in your relationships, career, and home life can pop up now, so take advantage of Mars' pushy vibes.
Gemini
As the zodiac's only mutable air sign, you're basically the most moveable and active. You thrive off of spontaneity and hate to get bored, which happens about two minutes into meeting someone or starting something new. Mars in Taurus can isolate you while everyone else has tunnel vision and hyper-focuses on their goals. If you take it personally, it could really eat you up, feeling ignored or forgotten by others. Learn the value of alone time, working on things solo (although you're one of the few signs that loves group projects) and staying in your own lane to let others do what they have to do.
Cancer
You and Taurus are tied for most nurturing and loving sign. If you're known as the 'mom friend' to everyone, Taurus would be the 'grandma friend.' You're going to feel the most energy when you're with friends now. Under Mars in Taurus' influence, everybody is motivated to take care of each other and operate at a slower, less hectic pace like you do, little crab. This means that you can feel the love in your social circles and support your friends' goals while they offer their own advice and assistance with your personal goals. Expect tons of action in your social realm now!
Leo
Mars in Taurus is delivering a shot of adrenaline to your office life. You're not a fan of responsibilities or any kind of work (you'd rather cat nap all day, every day) but you're getting serious about your career now. You're more focused and determined on handling shit at work, and you don't plan on letting anyone or anything stopping you from reaching your personal goals. While this sudden increase of motivation is impressive to your boss, be sure that you aren't stomping on anyone's toes in your sudden scramble to succeed. You can make serious moves climbing the corporate ladder now, just make sure not to claw anyone's eyes out on your way up!
Virgo
With gung-ho Mars in a fellow earth sign, the planet's energy is beaming towards you seamlessly and without interruption! You're eager to work, learn, and travel, and you may easily find opportunities to go abroad with work or school. Speaking of school, if you're thinking about taking a class or going back to school, Mars in Taurus is giving you just the right amount of motivation to enroll and take it seriously. If you've been dreaming of taking a vacay, Mars in Taurus is the perfect time to do it. Your energy levels are high and you're feeling particularly open minded and adventurous, so any new experiences become learning opportunities and great memories.
Libra
Mars sliding into Taurus turns up the heat in the bedroom! For the past few weeks, with Mars in Aries, you've had way more activity in your relationships—hopefully all good things, and not arguments or fighting, which is also possible. In Taurus, a sensual earth sign ruled by Venus just like yours is, Mars is slowly cranking up your libido and can work wonders for your sex life. You're notoriously non-committal, but Mars in Taurus may be the kick you need to take a relationship seriously and take the next step and become an item with your crush! Any deep relationships that you're heavily involved in experience the most action now. Surprise bills could wiggle into your mailbox as well; but on the other hand, you could get a big financial gift or inheritance.
Scorpio
Mars is your sign's fave planet (besides Pluto), so whenever it moves signs or acts up, you tend to feel it more than other signs. You're feeling the heat most in all your relationships—mostly friendships, romantic partnerships, or work relationships. Energy between you and others is amplified now. There are more opportunities to work better with others, hang out with your bestie, and spend time with your crush now, and you're definitely seeing more and more of these kinds of relationships become important in your life. Keep an eye out, though—Mars' energy can easily overwhelm you and start a fire in one of your relationships in the form of an argument or fight. Since Mars in Taurus is such a stubborn placement (and you're such a stubborn sign) it's important to focus on cooperating and being more open minded now.
Sagittarius
A lot of 2018 high key sucked a lot for your sign, but once Jupiter entered Sagittarius at the end of the year, things have steadily been improving! You and Taurus are nothing alike—you're mutable fire energy and Taurus is fixed earth energy—which means that any action happening in Taurus typically results in difficult or uncompromising situations for you IRL. However, this means you can actually count on Mars in Taurus in helping you check off all of the things on your to-do list! Work life is a big focus and you have to deal with task after task from your boss, but you're on top of it since your dedication and focus are top notch. Starting any new project or anything health-related like a nutritious diet or exercise plan goes well now since you're more willing to stick to the routine.
Capricorn
You and fellow earth sign Taurus tend to view things in a very transactional way, from conversations to relationships to activities and everything else! You invest a ton of energy into the work you do and have an undying perseverance that keeps you working until you're 100% satisfied. Since you work the hardest, you deserve to play the hardest! Mars in Taurus wants you to do just that—live life to the fullest, be creative, fall in love, have great sex, or whatever you want to do! Your passion for life is incredible, your energy levels at an all time high, your libido is raging, and you're able to express yourself however you want now. This only happens every two years, so you can really let loose now!
Aquarius
With Mars in Taurus, you find that a lot of the action and excitement is happening at home for you. You're a very social sign and known to be spotted around at various social events, making you the total opposite of a homebody most of the time, but for the next few weeks there's too much to handle at home for any of that. Are you moving, or getting a new roommate? Mars in Taurus gives you the patience and focus to handle any stress or difficulty from any kinds of living transitions. There might be increased activity in your home because you're redecorating, or you could just have more people coming over than usual. Although spring isn't technically here yet, this could be the perfect opportunity to do some spring cleaning and tidy the place up!
Pisces
For most signs, Mars in Taurus indicates a time where the hustle and bustle of everyday life slows down and they can get serious about accomplishing a few big goals rather than dealing with minor day-to-day tasks, but not for you! You're always going from place to place, never being pinned down, floating freely wherever the current takes you, but with Mars in Taurus, you're coming and going even more. You're handling shit at work, running errands, and *gasp* returning phone calls! It's easier to find the motivation to take care of your obligations and you move with intention now, almost eager to be productive. It's not the usual vibe for your very free-spirited sign, but the shift in energy is certainly a welcome change!
This article originally appeared on Cosmopolitan US