Whenever people ask me if they should use lube, my immediate answer is always "DUH!" I've noticed that some people mistakenly think that needing to use lube, or just choosing to use lube, means you're not turned on or wet enough – GTFOH!
I could possibly give you over a million relevant reasons why you should be using lube. But before I do so, I feel there are even more things to consider. First things first, did you know that there are different types of lubes for different types of bedroom activity, with an ingredient list that preserves the lube?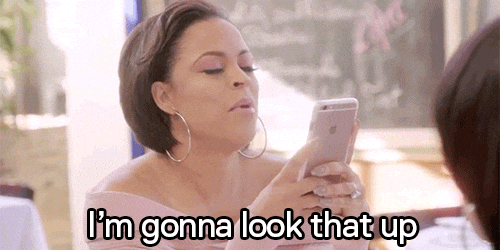 I don't know about you, but I love my Blue Magic (my vagina's name)! I take good care of her because she's very sensitive. Most of the time, I'll have no issues with some ingredients in lubes, but there have been instances where we (Blue Magic and I) experienced some discomfort.
These are common lube ingredients you should know about, and potentially avoid, as they are known to cause irritation or inflammation. There's include:
Glycerin
Parabens
Petroleum or petroleum-based ingredients
Nonoxynol-9
Propylene glycol
Chlorhexidine gluconate
Got it?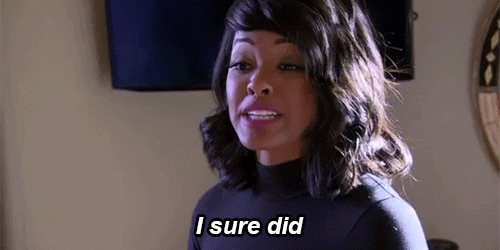 I went on a search for different types of lubes for every occasion and purpose I could possibly think of. And with the help of like-minded individuals, who like me, are in the market for a new lube. They tried & tested waterbased and silicone lubes, and here's what they have to say:
Water-based Lubes
Pros:
They're safe to use with latex condoms
Widely available
Easy to wash off with soap and water
Cons:
They tend to evaporate faster than other types, so frequent reapplication may be necessary
They also don't work as well if you're having sex in water (say, in the shower).
#1 Pjur MED Water-Based Regenerative Repair Glide
Check this out, this is a water-based intimate personal lube that contains regenerative hyaluron, perfect for dry and stressed vaginal mucosa – huh?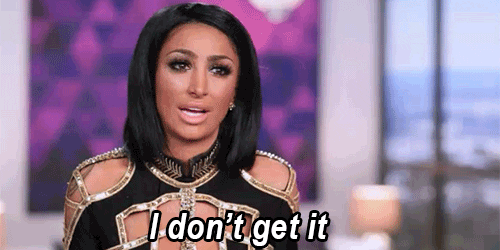 And I didn't get it too!
Basically what that means is; the lube has the ability to bind large amounts of water thereby providing you with more lubrication than the average lube. PLUS, enabling optimal regeneration of the skin.
Kira Daniels* said, 'true to form – it is high quality, functional and efficient. There aren't any bells and whistles to distract you from getting down to business. First off, it is an odorless lube, which I quite like. It is made to help/repair the skin and honestly, it felt like I was doing my nether regions a service by using it!'
And that is true ladies! I usually recommend this lube to women who feel that their genital area is dry and has 'stressed skin' because it provides soft, long-lasting lubrication.
#2 Intimate Organics Flavored Warming Lubricant & Glide
'Lube and lesbians aren't often in the same sentence – but of course the lesbian community is nothing but creative when it comes to sex, so adding lube to your evening adventures is certainly something to consider and especially if you are the type of girl who likes to play with toys. There is nothing sexier then laying out a treasure map on your partner's body with some delicious lube," said Peaches*.
'However, its greatest downfall is that it is pungent and, don't get me wrong, if the taste of caramel vodka and synthetic (like a banting version) vanilla syrup is your thing then hell yes, but if it ain't you will be trying to get rid of that smell for days. Honestly… days!'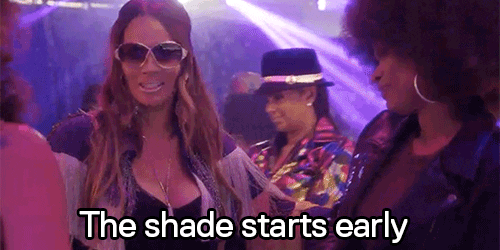 #3 Pjur Woman Nude Glycerin Free Water-based Lubricant for Sensitive Skin
Unlike Peaches* lube, Sine* tested a lube designed for women who need a more natural lubricant, this lube is long-lasting, scent-free, and hydrates and moisturizes even the most sensitive of skins.
'I'd recommend this lube to anyone because it felt comfortable using it and it was not messy. It lasted for a long time and increased sexual pleasure. It is perfect for use with your adult toys, use with latex condoms or simply feminine lubrication!" Sine* concluded.
As if to say, 'Go and get yours Blue!'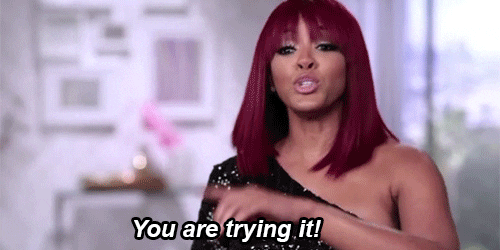 Silicone Lubes
Pros:
They don't evaporate as easily as water-based lubricants or saliva
They won't degrade latex condoms
They work well in water
Many are also free of potentially irritating glycols and glycerin; check the label to be sure!
Cons:
They can damage silicone sex toys (and this makes us super sad)
#4 Wicked Ultra Chill Silicone-Based Lubricant
The truth is, silicone lube is by far my favourite type of lube because they're good for non-vaginal intercourse too! And it so happens that this lube is one of my favourites, because it's designed to activate and enhance your pleasure points. It's silicone-based cooling lubricant gives you a tingling feeling that will provide you with intense sensations!
Princess Tam Tam* who tested it out agrees, 'I thoroughly enjoyed the cooling effect, it enhanced the tingling sensation and the moisture level was spot on. I was really impressed that I didn't need to pump the product out again once I first used it. I also enjoyed the smell, not overpowering but pleasant enough to not want to wash off.'
#5 Pleasers Water-based, Silicone & Coconut Oil Lubricant Pack
This lube pack is great for gifting individuals who are exploring different types of lubes and haven't exactly settled for their favourite type yet. It's designed to cater for everyone's needs; this pack contains an assortment of water-based, silicone- and coconut oil-based products all in one convenient box.
'The fact that you get different lubes for sex toys and male masturbation was seriously a mind-blowing moment for my boyfriend and me,' exclaimed Nadine*, 'I never knew you could have separate lubes for different uses! Hmmm… The lubes were quite tasty and sweet!'
So here's to leveling up your lube game and to smooth connections between you and your partner… and your toy – whether it be for intercourse or outercourse, we've got you covered (or should I say coated)!
*Names have been changed.
Read more sex