Raise your hand if the following has happened to you: you match with someone cute on a dating app, exchange a few lines of banter, and then one (or both) of you forgets to respond and the conversation dies.
While dating apps are great for netting you tons of potential soulmates (or booty calls—you do you) with every swipe, it also means your odds of ghosting or being ghosted go up with every match. That is, until now: dating app Badoo is introducing a new feature to curb ghosting as painlessly as possible.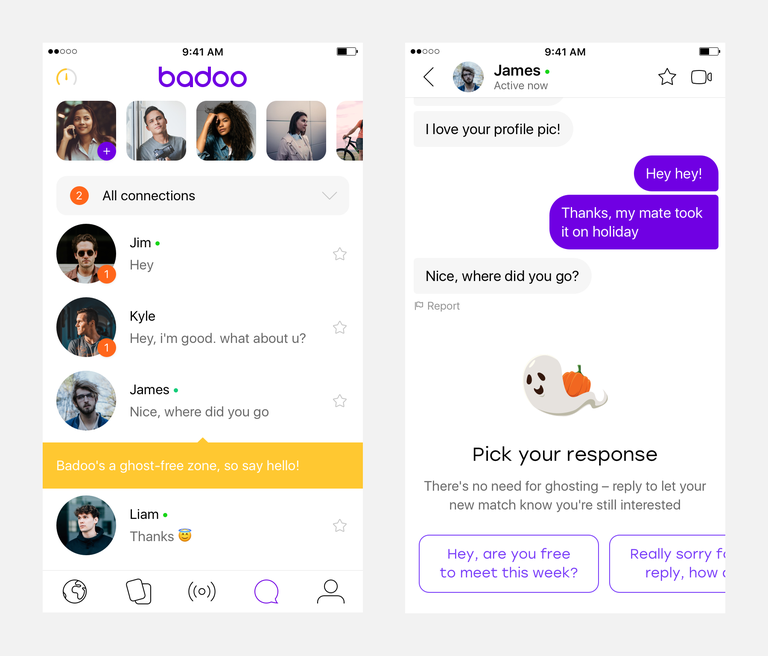 The app will now offer pre-existing responses to users who might've ghosted (accidentally, of course) on their matches. After three days of not responding, the app will give you a gentle reminder to check back in. With one tap you can let them know you're still interested without having to sweat over composing a 'Hey, sorry I never check notifications on these things!!!' reply. If you're no longer interested, there are also a variety of polite responses you can send to them instead.
The responses are also set up in a way to encourage users to actually get off the app and meet IRL. Because who wants to be un-ghosted just to be ghosted again, right?
The feature is currently being tested in Europe and will soon roll out for testing stateside before launching for everyone early next year. In the meantime, check your DMs.
This article originally appeared on Cosmopolitan US
Read more relationships