Our exhibitionist Instagram culture and the body-positivity movement have birthed a well-lit love child: couples boudoir photography.
Partners are stripping down to their undies (or less) in professional studios or at home and getting frisky for the camera. 'It's an exploding niche right now,' says Mike Allebach, owner of Allebach Photography, in North Wales, Pennsylvania. He estimates such shoots will be his top source of income by next year, and he's probably right. Nearly half of all romantic duos are down to pose for erotic photos, according to a recent survey.
'Clients are looking for a more personal and intimate portrait—something that's just for them,' explains Delia Washington, owner of Boudoir by Delia Renee, in Philadelphia. These steamy images can mark an anniversary or a milestone, serve as hard (wink) evidence of your and bae's hotness, or even be a way to strengthen your connection. Getting almost or fully naked together in front of a lens also feels a little dangerous, which can amp up the excitement in your relationship, says sexuality educator Pamela Madsen, founder of Back to the Body sensual retreats. And stepping out of your comfort zone can fire up your lust life, adds sex expert Lauren Dummit.
Interested in capturing your chemistry on camera? Expect to pay between $150 (R2000) and $2,000 (R29 000), depending on the photographer, location, and whether you want hair and makeup prep. It's natural to be nervous at first. 'Nobody ever comes in and says, 'We're going to rock this,'' says Allebach. 'But you're bonding together over the adventure.'
A pro can guide you through the process, including selecting outfits (if you choose to wear any!), props (perhaps a long necklace for you and a tie for your guy), and an aesthetic (black and white, full color, seductively dim, modern and bright). Photographers typically start with tame clothed shots. Once you're warmed up, you and boo might begin undressing each other, looking into each other's eyes, laughing, or just enjoying the moment. 'In our studio, there's no judgment, so you can get as weird or non-weird as you want,' says Washington. Just remember: You aren't acting in a porn flick.
Afterward, when the photographs come back, you can choose your favorites to turn into spicy artwork for your bedroom walls or to stash in a secret foreplay-fodder album (of course, you should set rules for who, if anyone, keeps possession of these photos should you two break up). Even if the pics stay hidden under your bed, you'll still get a powerful afterglow. The shared "OMG, I can't believe we did that!" energy can add a new level of confidence to your relationship.
1 Find seductive inspo
Spend time together looking at photos online—artsy Tumblr erotica, sexy movie scenes—that capture the feel you want, recommends JonGunnar Gylfason of JonGunnar Gylfason Photography, in New Orleans.
2 Google couples boudoir photographers to find one in your area
Peep their portfolio and ask for references from former customers to avoid creeps, then book a consultation.
3 Discuss boundaries with both your partner and the photographer
Explain what you're comfortable with and which things are too private for the session, says Delia Washington.
4 Make a playlist that brings your sultry sides out to play during the shoot
Try Spotify's 'Feeling Sexy' playlist.
You can use a digital camera or smartphone on a timer. Or ask a (very) trusted friend to snap some pics with an instant-film cam, such as the Fujifilm Instax Wide 300 Instant Film camera, that leaves zero digital records behind.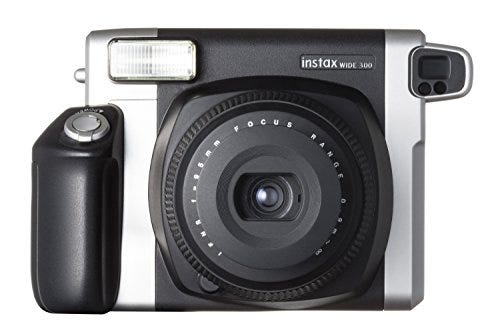 This article originally appeared on Cosmopolitan US