1. The most frequently searched sex term on the Internet is MILF.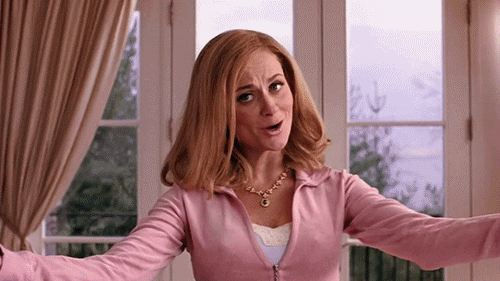 2. One in three porn visitors is a woman. #LadiesDoingItForThemselves.
3. There are currently over 4,2-million porn sites in the US alone.
Related: Protect Yourself From Revenge Porn
4. In Australia, porn that features women with small boobs (A-cups or smaller) is banned.
5. Every second the online porn industry makes over $3 000 (R32 845,80 every second!).
6. Around the world, there are 30-million people watching porn right now.
7. Punishment for watching porn in North Korea is death. A little unnecessary, don't you think?
8. The richest porn star is Jenna Jameson. In 2001, she earned $60 000 for a day and a half of filming. Thinking of a career change?
9. Male porn stars doing straight porn get paid three times' less than men doing gay porn.
10. To help boost their sex drive, scientists made porn for pandas. They were trying to encourage breeding and get the population of the endangered animal up.
11. 'Fluffers' are people who are hired by film studios to 'arouse' male participants before a pornography scene. I wonder what your qualification would have to be?
12. The majority of boys check out porn for the first time at age 10/11.
13. Film production of pornography began immediately after the invention of the motion picture in 1895.
Related: A Brief History of Porn
14. A study from the Kinsey Institute showed that women on hormonal birth control (such as the Pill) would zero in on people's genitals while watching porn. However, women who were not on birth control were more interested in contextual elements, such as the background or dialogue. Researchers speculate that the Pill decreases sex drive.
Related: Is 'Fifty Shades Of Grey' Bad For You?
15. The average South African watches porn on Pornhub for 10 minutes and 35 seconds. That is one minute and 39 seconds above the global average.
Read more about Sex and Relationships
Read more Conversation Starters