These days there are endless resources dedicated to helping women reach orgasm. There are podcasts, an endless treasure trove of input from sexologists and sex therapists, and entire threads dedicated to the topic on forums such as Reddit. Which is where these 10 women who orgasm easily shared their tips.
10 women who orgasm easily spill the beans on, well, what works for their bean
1 By touching myself during sex
'And, if he's hitting the spot, telling him so he keeps doing it. Also, my boyfriend is an asshole and teases me for at least 30-60 minutes before sex, so at that point crossing my legs in the right way would probably make me cum.'
2 Practice! Lots and lots of practice with what I like
'Alternating my speed/touch on my clit, recognising what turns me on and what works. Locking my door and putting on headphones if I'm watching porn also helps me block out the world so I'm more focused on my own pleasure.
I also tend to have certain spank bank memories or fantasies that help tip me over the edge when I'm close. Those help on days when my orgasm seems impossible to achieve.'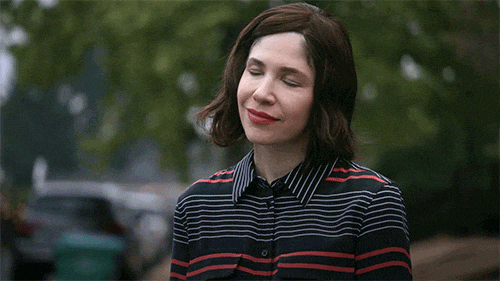 3 Being in control of the dick
'Being on top, rock solid dick, intense emotional connection, my attractedness [sic] to my partner, being in the horny part (just after the end of period) of my cycle.
More recently I had a partner that would slowly finger and rub my clit at the same time and then sort of enter me and rubbing my clit while doing this. A lot of teasing cycled with intensity. We would spend the evening cooking and talking before sex and then he'd spent at least a good 15 minutes on me sometimes before penetration, and speak to me in Spanish. He was loud and talkative! That was quite amazing and I miss him so much.
Alone: Hitachi wand to the clit. But it's not the same as an incredible partner.'
4 Good sexual self-confidence = no pesky self-doubt
'The confidence to tell the partner what I like and what not, ability to take lead, trust in myself and others. No body image issues.
Watching porn only 50% of the time to train my imagination and not get overly desensitised.'
5 I second the idea about body confidence
'I only started being able to cum with someone else when I stopped being so inhibited and stuck in my own head.'
6 Counseling helped me
'To learn how to "loosen up" rather than shut down at the pivotal moment.'
7 Lots of people recommend going slow
'But sometimes when I'm particularly horny and just want a fast orgasm, I'll locate the spot on my clitoris (over the hood, never under) that's most sensitive without being oversensitive and go really hard on that one spot. Bonus: good place to start if you're not wet already. An orgasm does wonders for vaginal lubrication.'
8 I spent the vast majority of my twenties single, abstinent, and learning what works for me
'Too much of sex is based around the man's orgasm, and I think that a lot of women don't truly learn what they like, need, want, desire because of that reason. So by deliberately taking time to figure out my anatomy, brain, sexual needs, and getting to know my own body, I can now better understand what does it for me, literally and figuratively.'
9 For masturbating, audiovisual stimulation
'i.e. the sight of someone visibly turned on and hearing them moan. Unfortunately, my imagination alone is useless, so porn it is for me!'
10 If I'm alone, well… me and my Hitachi
'I can come several times in less than 10 minutes. If I'm with my husband it can take a lot longer because of the distractions.'