When you hit your twenties, chances are you've read – or more likely, you've considered reading – the books that you're supposed to read. But now you're ready to go deeper than the novels you were assigned in school. You're ready for the novels that will guide you towards a sense of self-awareness equal to an awareness of the rest of the world and the things you don't know, right?! Yeah, same. Here are the novels that will inspire you, help you put your life in perspective, and thrill you as you look towards the future.
The 12 novels every woman should read before turning 30
1 
Cat's Eye by Margaret Atwood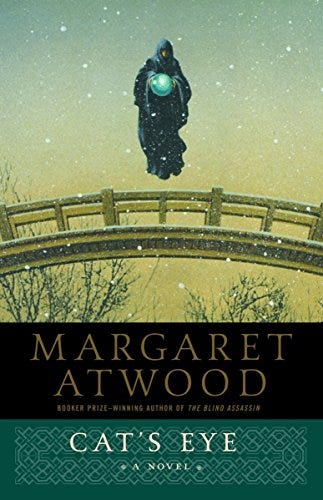 You already know Margaret Atwood's dystopian fiction (see: The Handmaid's Tale), but her realistic novels also contain their own kinds of existential despair, albeit ones that only feel like the world is ending. In Cat's Eye, a Toronto artist returns to her hometown for an exhibition of her work, and as she gets caught up in the nostalgia that surrounds her, she also confronts the demons from her past – particularly a mean girl named Cordelia. Essential reading on reconciling your childhood with the adult you become.
2 
Americanah by Chimamanda Ngozi Adichie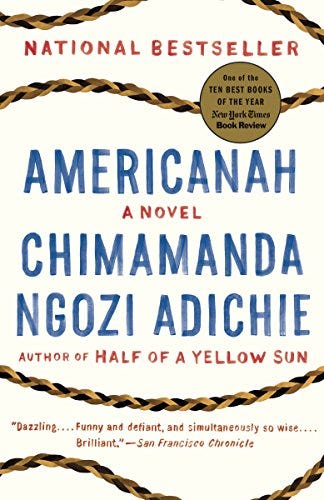 Exclusive Books, R363
From the only author with a TED talk powerful enough to be sampled on a Beyoncé song comes a love story in which the paths of its main characters diverge in unexpected ways. Ifemelu and Obinze are Nigerian students who head abroad to avoid university strikes: Ifemelu to attend varsity in the US, while Obinze ends up in London when heightened post-9/11 security means that he cannot join Ifemelu. As we follow their separate lives, Americanah becomes a meditation on who we are when we go to strange places and when we return home, and how racism and classism are inescapable.
3 
The Dud Avocado by Elaine Dundy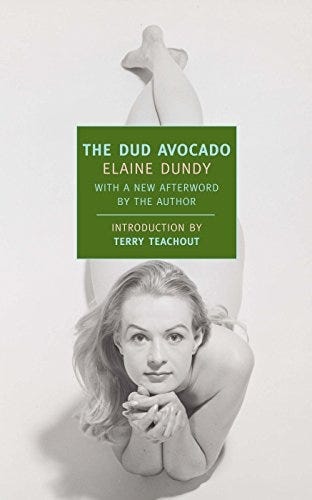 Takealot, R199
Sally Jay Gorce is a hapless twenty-something who has delightful misadventures on a trip to Paris in the 1950s. A Moveable Feast, it's not, but this joyful 1958 novel is a brutally honest, utterly delightful story of an outsider who doesn't long to fit in so much as stand out. It's the perfect treat for anyone who can identify with the progression of figuring out who you are very slowly and painfully, and making plenty of mistakes, but laughing all the way.
4 
The Group by Mary McCarthy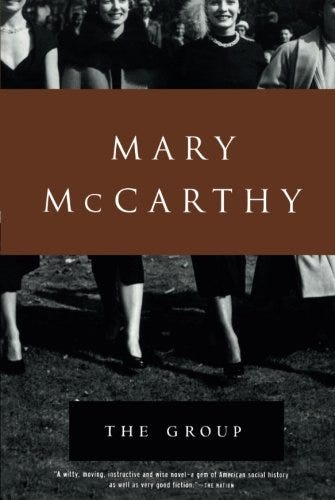 Exclusive Book, R286
Follow the lives of eight members of the 1933 graduating class of Vassar College as they move through their twenties in this novel that takes place in an age when no woman ever even asked if she could have it all. As the titular group moves from the academic world to marriage and domesticity (and sex, lots of sex!), their career aspirations and intellectual lives tend to fall by the wayside. Mary McCarthy's classic novel is an entertaining reminder of how far women have come and how far we still have to go.
5 
The Left Hand of Darkness by Ursula K. Le Guin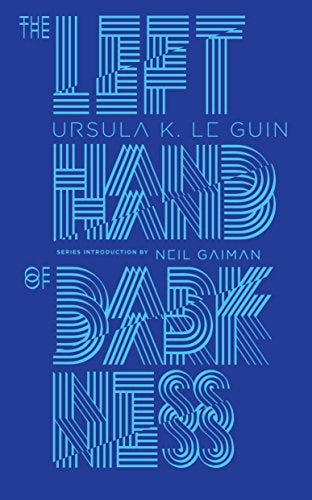 Exclusive Books, R422
Science fiction legend Ursula K. Le Guin shows us entirely new ways of living and thinking, all from imagining different worlds that tell us so much about our own. In her greatest masterpiece, a human protagonist travels to an alien planet where gender works differently than it does on Earth – inhabitants of planet Winter get to be both genders simultaneously, or choose which one they'd like to be. Does this change how the aliens interact with each other in ways the human race can barely fathom? You bet.
6 
The Stone Diaries by Carol Shields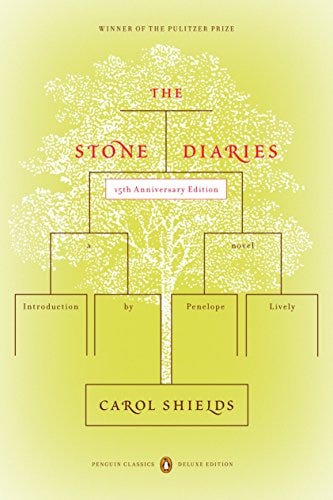 Written as a fictional autobiography of an unremarkable Canadian woman born in 1905, The Stone Diaries is so much more than a simple gathering of facts. Daisy Stone Goodwill is an omniscient narrator who takes creative liberties in figuring out the milestones of her life: how she was born, how she dies. In the middle there is minutiae and Big Moments, an appreciation of life's sweetnesses and inevitable tragedies, large and small.
7 
Love Medicine by Louise Erdrich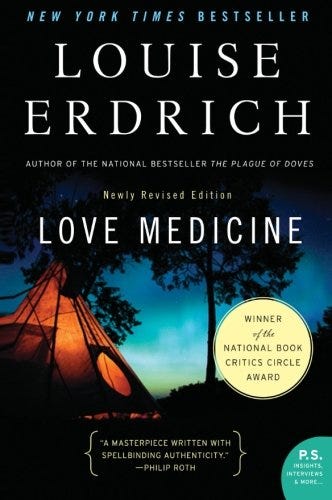 Takealot, R209
Louise Erdrich is one of the foremost writers in Native American literature, and this is the book that started it all and introduced characters she'd revisit again and again, adding new dimensions to their stories each time. A novel composed of interconnected short stories, Love Medicine explores, chapter by chapter, the interconnected lives of two Chippewa families with prose that thrills, line by line.
8 
Boy, Snow, Bird by Helen Oyeyemi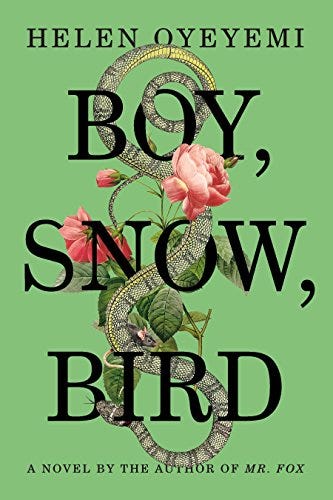 Exclusive Books, R177
Helen Oyeyemi is a master of reinventing tropes from traditional fairy tales to say something new about the world we live in. Oyeyemi is never too precious with her characters – they all seem real and very much themselves even if they're based on iconic figures. Boy, Snow, Bird is a very loose retelling of Snow White, but it's more about race, identity, and what happens when a woman named Boy discovers that her family history is not entirely what she had believed it to be.
9 
Tipping the Velvet by Sarah Waters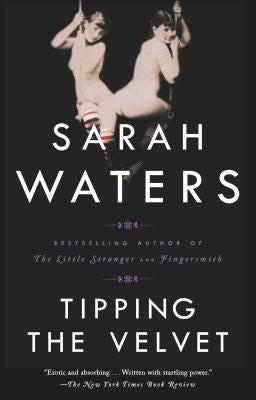 Takealot, R195
The Victorian era novels you read for school are great – Dickens and Brontë are fundamental. But when you're ready to encounter a new take on that buttoned-up era, turn to the historical fiction of Sarah Waters. Published in 1998, Tipping the Velvet is a sumptuous, thrilling read that grapples with issues of gender and sexuality that authors of the time couldn't exactly tackle. The story follows a young woman who becomes a male impersonator in 1890s London, in the style of the woman she comes to love.
10 
Life After Life by Kate Atkinson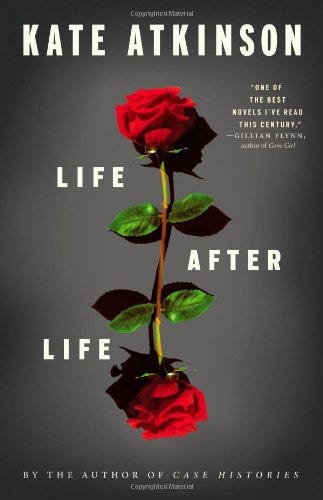 Takealot, R529
This historical novel explores the biggest of Big Questions: What if you had the chance to live your life over and over again until you got it right? What does 'right' even mean? Does it mean avoiding heartache, defying death, meeting a soulmate, having a family? Maybe not! Probably not! It takes a writer of great vision to create a world that has so many disparate threads, but feels so compact and elegant.
11 
The God of Small Things by Arundhati Roy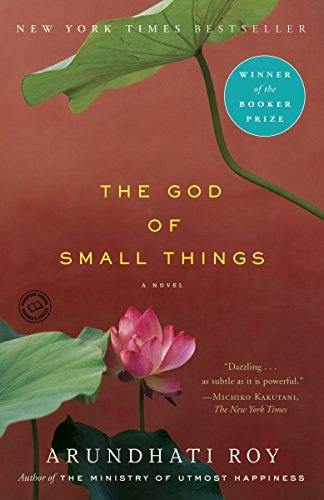 Exclusive Books, R287
Savouring small pleasures is a key theme in Arundhati Roy's debut novel, and it's worth reading the book slowly, letting yourself get caught up in the poetry of the words and images she so beautifully describes. With a plot that dips in and out of linear narrative, The God of Small Things pieces together the events that surround a family tragedy in late 1960s India with grace and intense insight into the human condition.
12 
My Brilliant Friend by Elena Ferrante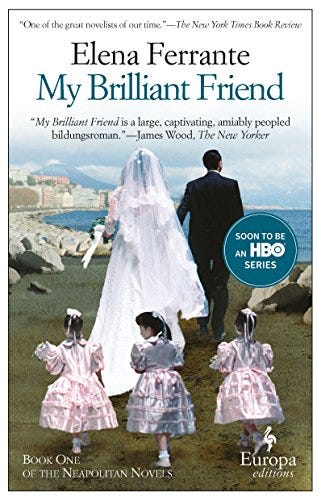 It's time. The epic friendship at the centre of the Neapolitan Novels and the ground they break as women is yours for the taking. Start off the first pages of the first book in the series with the confidence that eventually you will grow to know these characters and feel like you know them deeply, even if you don't right now. It's the beginning of a wonderful journey that will challenge you, and move you to laughter and tears. And it starts now.
Read more life