Oxford Dictionaries has revealed its word of the year – and it pretty much sums up the mood of the entire year.
This year, the dictionary went with 'toxic' – meaning 'poisonous' or 'very bad, unpleasant, or harmful' – as its word for 2018.
When explaining the reason for choosing the word, it said that its widespread use – to describe a variety of different topics, situations or events – made it an obvious choice.
'This year more than ever, people have been using "toxic" to describe a vast array of things, situations, concerns and events,' it explained.
The Oxford Word of the Year 2018 is… pic.twitter.com/DotlZxxJVe

— Oxford Dictionaries (@OxfordWords) November 14, 2018
In a thread below the video announcement post, the choice of the word was further explained by providing examples of how the word has been used.
'Toxic' has been used to describe the health of our environment and communities, politics, and also metaphorically to describe culture, workplaces, schools and relationships.
They even mentioned Britney Spears' contribution to spreading the metaphorical meaning of the word in her 2013 track Toxic.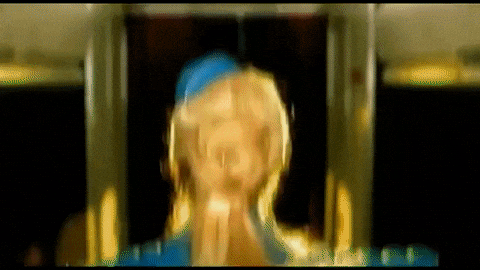 The dictionary pointed out that 'toxic masculinity' – the harmful standards imposed on society by men – was the second most used term this year, sparking long-overdue conversations around things like fat-shaming and the countless amounts of sexual assault allegations.
'Toxic masculinity' has been the second most-talked about "toxic" topic in 2018 – thanks in part to the #MeToo movement, which put a cross-industry spotlight on such "poisonous" attitudes, spurring discussions around how to inspire change #OxfordWOTY,' it said in a tweet.
Other words making the short-list included: 'gaslighting' ('the action of manipulating someone by psychological means into accepting a false depiction of reality or doubting their own sanity'), 'incel' ('a member of an online community of young men who consider themselves unable to attract women sexually') and 'techlash' ('a strong and widespread negative reaction to the growing power and influence of large technology companies').
Pretty depro, right? Here's hoping 2019 fights all this negativity and more positive terms come out on top.
Read more life