"I love shopping online – it's so easy to just shop when I'm feeling a bit frumpy or a little bored on a Sunday afternoon. The thing is, I've got to keep an eye on my spending, but I still want to shop. Is it possible for me to do both?"
What you have here is the literal 50:50 split of where most of our priorities lie. It is possible to do both, but you need to be aware of your wants and needs. You want a unicorn mug, but you need to have something to put into it. You want a new pair of kicks, but TBQF you actually need socks because yours are starting to look as though they're evolving into fishnet stockings. We've put together four tips to help you stay on track with your spending habits, while still allowing for purchases along the way.
1 Draw up a budget
Please do this? It sounds like a lame activity, but the only way to have money (apart from making it) is learning how to save it. Budgets are brilliant because they help us stay in our financial lane and plan our spending habits. They also make difficult questions like, 'Should I buy that handbag?' or 'What if I do really need another pair of statement sneakers?' a lot easier to answer.
2 Read the reviews
This actually just keeps you level-headed. Sometimes we get so hyped and click-happy that we don't stop to wonder if something will meet our expectations when it arrives. Were other shoppers who copped the same product happy? That information is helpful – it means you won't drop cash immediately and you can take time to find exactly what you're looking for.
3 Wait for it to go on sale
Most online stores have sales. If you have your eye on a splurge item – before you dive in, save a bit. While you're getting funds together, the item you are crushing on might go on sale – that way it costs less and you can buy it without having to pay it off over a long time, which saves you even more money because you won't have added interest to pay off!
4 Buy necessities online
We all have times when we feel like spending. It's not called 'retail therapy' for nothing! What you can do, when the craving hits, is get your clicks in, but don't buy your third pair of sock boots! Rather invest in your home and yourself #selfcare. Get homeware, wellness products or whatever practical items you need online. Promise, you'll still get a thrill out of it, plus it saves you a trip to the shops.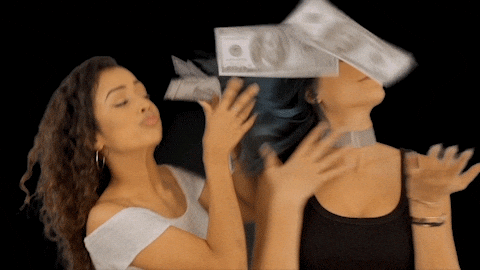 Let us know what you buy: tweet us @CosmopolitanSA with your favourite find, using the hashtag #COSMOxTakealot and #AnythingYouCanImagine.
*This is a sponsored post. Brought to you by Takealot.
Read more Life