'Honestly, I'm still shocked – I didn't expect to dump him. Is it weird that it caught me by surprise? I don't know, I guess I should have seen it coming. He eats everything as though he's chewing rocks, even when he's having soup or mashed potatoes. His feet smell like the inside of a beanie and he claps when the aeroplane lands. We'd been dating for close to a year – and I'd already bought him his anniversary present. How do I return an online purchase?'
Hopefully, you're less shocked now and are starting to feel relieved – it sounds like you dodged a bullet. Nobody wants to have a 4D experience of somebody eating and we all know how beanie smells can burn nostrils. The aeroplane clapping might've been the red light you needed to really take your life in a different direction. Now that you've consciously uncoupled, let's sort out that return. All you have to do is follow the steps below.
First off, the company you purchased from wants you to be happy with what you've bought and if you're looking to return an item, you're welcome to do so within 30 days of purchase at no extra charge.
Remember that there are certain products that can't be exchanged, like makeup or an e-book, but read more about that here.
Prepare your products for return to ensure that your request is processed as quickly as possible. Package your products securely for protection while they're in transit, being sure to include all accessories and parts that were sold with them. Mark your return reference number clearly on the outside of the package.
Log your return on the website. Once the product has been collected and inspected and your return has been validated, your account will be credited within 10 days of the return.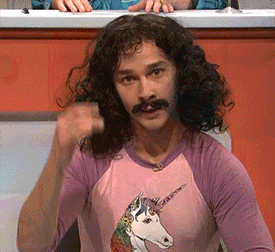 Super-simple and no surprises – especially when you're dealing with Takealot.
Let us know what you got from Takealot: tweet us @CosmopolitanSA with your favourite find, using the hashtag #COSMOxTakealot and #AnythingYouCanImagine.
*This is a sponsored post
Read more life