Prince Harry and Meghan Markle's decision to take a 'step back' from royal duties was the bombshell heard around the world. Throughout the internet, people have been throwing shade at the world's most lovable couple — which doesn't seem fair. This is why we decided to decide their astrological birth charts to show everyone that the royal couple really just wanted a change of pace to create their own lives away from the glare of the castle.
Can the cosmos help us understand their decision? Of course, they can.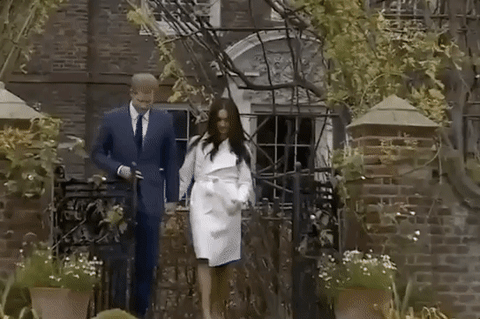 First, let's take a look at their birth charts.
Prince Harry, the Duke of Sussex, was born on September 15, 1984, at 4:20 PM in Paddington, London. He was born with a Virgo Sun, Taurus Moon, and Capricorn ascendant — making him very grounded and practical-minded (for a prince!!). Saturn and Pluto are transiting his ascendant in Capricorn. This means he is in the mood to make radical changes and commit to new structures (while tearing down the old ones). The past year has brought several sweeping changes, due to the series of eclipses in Cancer and Capricorn. The placement of the eclipses in his birth chart has triggered him to give 100% to his marriage and other partnerships.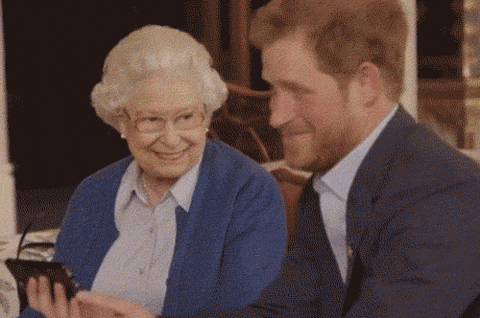 To take it one step further, the eclipses activated his Venus (which is the planet of love and money). Therefore, he's being cosmically pushed to make money in a different way and to give it all to his relationships. January 12th brought the first Saturn and Pluto conjunction in Capricorn since 1518 (which is when the Renaissance Period was in full swing in Italy). Lucky and expansive Jupiter is also heading up his ascendant in Capricorn (and will be perfectly aligned on his ascendant in the next two weeks).
Harry is heading into his Jupiter return, which is when Jupiter returns to the place it was when one was born. This transit happens every 12-13 years and starts a whole new philosophical cycle in one's life — which appears to be what's happening now. Transiting Neptune is creating confusion toward the next dream, as it offsets his natal Mars, leaving him stagnant. Taking a step away from the throne was probably his only choice and possible courses of action. The flip side is that he's carried away by his fanatical notions of life. From his birth chart, we can assess that Harry is getting ready to spread his wings and fly away from convention into a new vision.
Meghan, the Duchess of Sussex, was born on August 4, 1981, at 4:46 AM in Canoga Park, CA. She has a Leo Sun, Libra Moon, and Cancer ascendant. The same energy Harry has on his ascendent, is aspecting her sixth house of daily activities and service. TBH, she probably has been wanting to transform her duties and become more involved with her professional choices. Also, this Saturn and Pluto lineup in the sixth house isn't pretty — especially when it becomes aspected by the eclipses (which she had on her ascendant, descendant, 6th, and 12th house).
She probably didn't like the conditions and terms that were imposed on her. With Jupiter heading across her sixth house and into her seventh house of partnerships (the descendant), she'll be able to make advances in life — for the better. The eclipses of the past year did push her to make a conscious choice in moving.
Through their personal birth chart interpretations, it looks like Harry was the one who really wants to create his own identity and break free from the past. Megan was supporting his goals, which as a Leo she can relate.
It's also important to note that these two people genuinely care about each other. They share amazing astrological connects such as an opposition on the ascendant, proving they are each other's ideal matches. Also, they want to evolve together as a couple and share their worlds equally. This pair can and will change the universe for the better.
Read more horoscope
Like this article? Sign up to our newsletter to get more articles like this delivered straight to your inbox.