Do you know what sucks? Cramps. But do you know what sucks even more? All the other weird things you feel before and during your period on top of cramps.
That there are people in this world whose lives aren't uprooted for days every month is astounding. But at least those of us with periods – and all the lovely symptoms they come with – have each other and the inseparable bond of commiseration. If you've ever caught yourself feeling extremely sluggish during your period, or craving something like a bloody steak, you're not alone.
Here are six other symptoms you can get during your period that aren't even cramps. Life is cruel.
1 Weight gain
It's actually more fair to refer to this as weight fluctuation, because unless you're doing something else to gain weight, this is just a temporary byproduct of the hormonal shift happening in your body before your period. 'Most [medical] literature says you gain very little weight,' said Alyssa Dweck, a gynaecologist in New York. 'But anecdotally, women will complain about a 2kg fluctuation before the period.' Dweck said a spike in the hormone progesterone (it peaks right before a period starts) is to blame here. For most people, the fluctuation resolves within a few days of starting a period.
2 Exercise feels harder
Something you'll learn is that, while necessary, progesterone is a huge bully. A 2014 study published in the Journal of Trauma Rehabilitation on how women recover from mild traumatic brain injury found that when progesterone levels are high the week before a period (called the luteal phase of the menstrual cycle), women took longer to recover. This doesn't just apply to brain trauma, which is why your regular gym routine may leave you feeling sore for longer before your period starts. The luteal phase also leaves a lot of people feeling out of breath faster and just generally fatigued. Your body's preparing for a period! It's hard work. Doctors and fitness gurus who track their workouts to their menstrual cycle typically recommend taking it a bit easier during the week leading up to your period.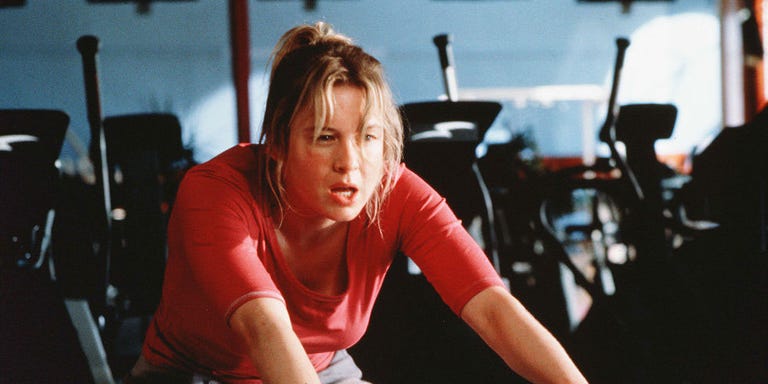 This post was originally seen on cosmopolitan.com/uk
Read more health