Fenty Beauty has done something that many beauty brands have failed to do: create innovative and inclusive makeup products for everyone!
The Makeup Range Boasts 40 Foundation Shades
Fenty Beauty delivers 40 shades that focus on different skin undertones – and there's a shade for everyone.
A Universal Lip-Gloss That Looks Amazing on ALL Skin Tones
If there's one product to invest in from the Fenty Beauty range, it is definitely the bomb-ass lip gloss! The Gloss Bomb Universal Lip Luminizer is a rosy nude with a dazzling shimmer and shine.
The Fenty Beauty Campaign Features So Much Diversity
It was so refreshing and exciting to see models from various ethnicities and cultural backgrounds being featured in the Fenty Beauty campaign videos. The brand is certainly living up to its ideology as 'a new of generation of beauty'.
The beauty industry has been failing dark-skinned women for decades. However, Rihanna's pioneering efforts have forever changed the lives of black women.
The Packaging is Exquisitely Innovative
The product packaging is magnetised – I mean, have you ever?! The game-changer makeup cases stick together, making it super-convenient to store them. So you don't have to frantically look through your makeup bag to find them!
Now if Rihanna can just bring Fenty Beauty down to our shores, that would be great!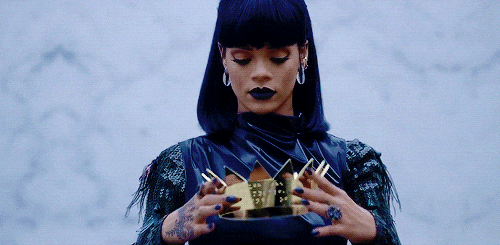 Read more beauty