Hug a fellow Jelena fan today, because Justin Bieber and Selena Gomez were spotted kissing on Wednesday night. It happened at the Biebs' hockey game in Los Angeles. He must have gotten tired of working on perfecting his wrist shot because, at one point, the future NHL star skated right to the boards, where Selena was waiting with a kiss.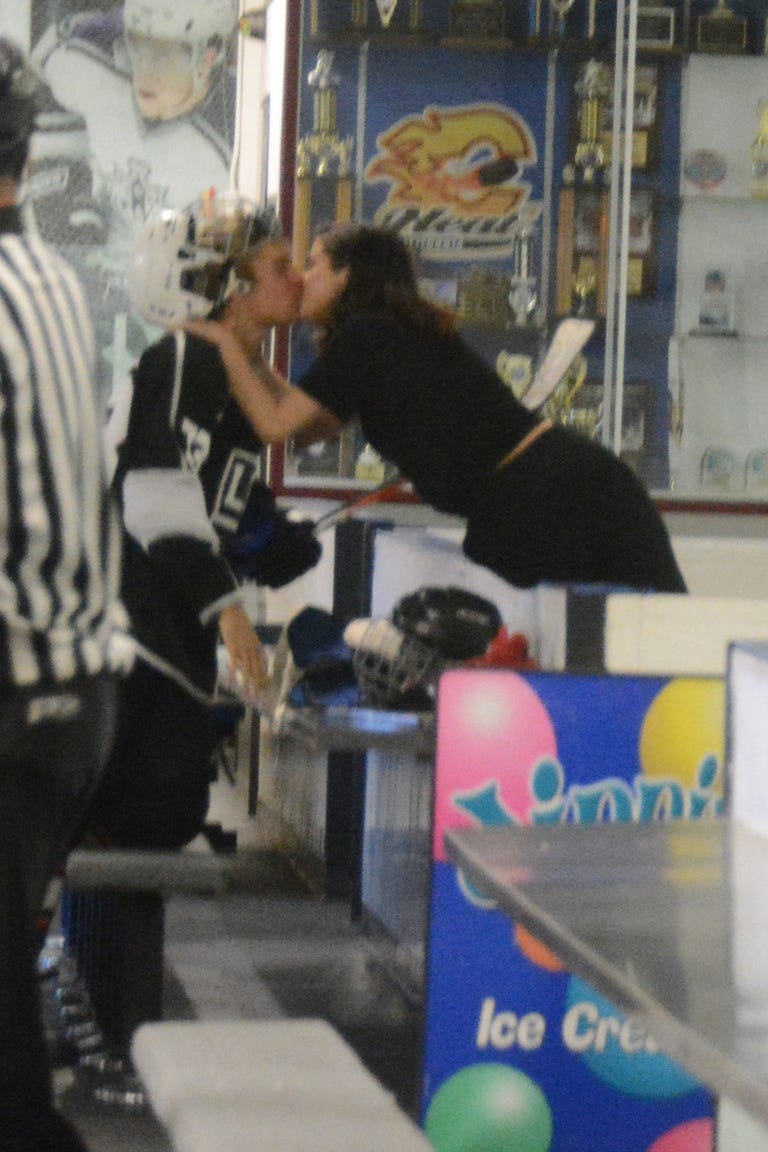 As more photos on TMZ show, besides the kissing, there was shoulder touching, leaning, staring, grinning and more kissing. Naturally, Jelena fans have been celebrating on Twitter.
jelena stans right now pic.twitter.com/iGbaLVtd2B

— 𝓈𝒶𝓇𝒶𝒽 (@particulrtcste) November 16, 2017
JELENA IS OFFICIALLY BACK

— JDB Follow Help (@Jdrewbieberhelp) November 16, 2017
https://twitter.com/drewsmycure/status/931204226658766848
WHERE ARE JELENA SHIPPERS NOW LETS FUCKING SCREAM TOGETHER

— babi (@jelenasfab) November 16, 2017
It's confirmed omg. I can't believe we got a picture of Jelena kissing in fucking 2017. Shit.

— jasmine (@revivalofsg) November 16, 2017
The hockey-rink rendezvous comes days after Justin and Selena were spotted walking around in LA looking all adorable and happy.
https://twitter.com/bxxamy/status/930249517198217216
To quote Selena, the heart wants what it wants, right?
This post was originally published on Cosmopolitan.com.
Read more celeb news