Looks like someone forgot to tell Zayn Malik that Taylor Swift doesn't want people to know she travels in suitcases….
Hold on, back up. What?
Remember last July when a photo agency released an image of two hulking men lifting a suitcase they claimed held Taylor Swift? The 28 year old pop singer was just starting to date actor Joe Alwyn and had been keeping a low profile. People were CONVINCED the suitcase held Swift because 'almost a dozen of Taylor's security guards were present to move the package carefully into the vehicle.'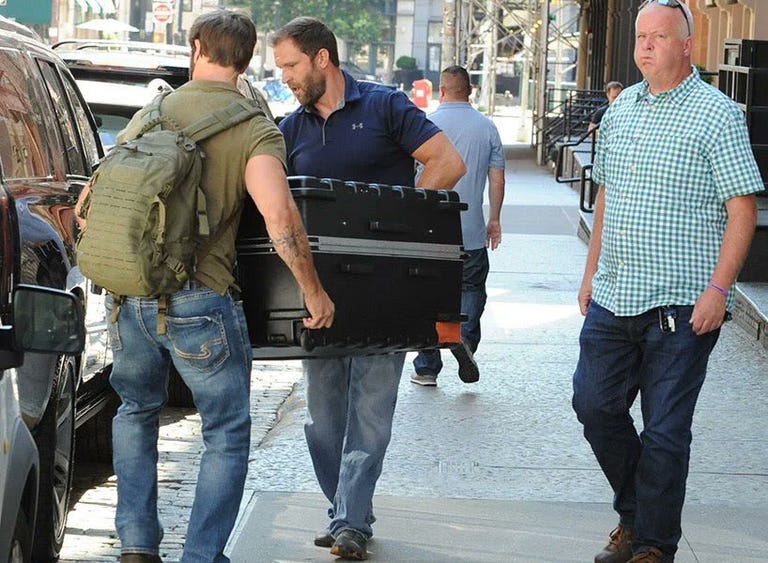 The agency later retracted the story, but even if Swift wasn't being held in that suitcase, she's definitely been carted around in other suitcases, at least according to former One Directioner and Swift collaborator, Zayn Malik.
"'She was travelling around in a suitcase,' he says, eyes agog, of his pal Taylor Swift's ability to avoid the paparazzi." – @zaynmalik in @BritishVogue pic.twitter.com/We1ExoNALU

— Taylor Swift Updates (@swiftsupdates) November 14, 2018
British Vogue used Malik's quote that Swift 'was travelling around in a suitcase,' to represent his intimate connections to the A-list world, so it's unclear when and where this luggage escapade took place. Perhaps when the two were working on Swift's hit 'I Don't Want to Live Forever.'
This article originally appeared on Cosmopolitan US
Read more celebs