This year's Academy Awards ceremony was iconic for many reasons: Brad Pitt FINALLY won an Oscar for Acting, Parasite became the first non-English film to win 2020 Best Picture and of course, Janelle Monae.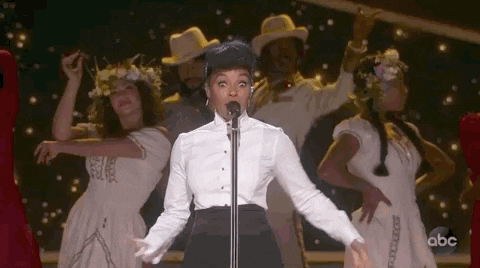 So if you haven't been keeping up with the latest films that the Academy awarded, we've got you sorted. And provided you a guide as to where and how you can watch the Academy Award winners for 2020 in South Africa.
Where to watch the Oscar-winning films in South Africa:
Parasite
One of theeeee best movies I have seen, Parasite is unlike anything you have seen before. It's thrilling, funny and keeps you on the edge of your seat. This weekend, the South Korean film walked away with awards for Best Picture, Best Director for Bong Joon-ho, International Feature Film, and Best Original Screenplay.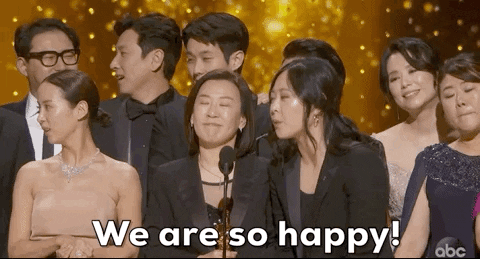 You can still catch Parasite at Ster Kinekor theatres from 14 February and is currently showing at The Labia.
Joker
An origin story of the notorious Bat-Man villain, The Joker. It tells the story of a failed comedian, Arthur Fleck who spends his day working as a clown and is often bullied and disregarded by society. Through all of this, he falls slowly into madness and becomes the criminal mastermind, the Joker. Joaquin Phoenix took home the Best Actor Oscar for playing the role of Arthur, and Hildur Guðnadóttir won the award for Best Score.
You can rent it on the Google Play Store.
Judy
Telling the story of famed singer and actress, Judy Garland's last couple of months as she performs a set of sold-out concerts in London and the demons that she faced. Renee Zellweger walked away with the Best Actress Oscar for playing the role of Judy Garland.
You can watch it at selected Ster Kinekor Cinemas, Nu Metro Cinema or at The Labia.
Once Upon A Time in Hollywood
Quentin Tarantino's crazy new film about a washed-out actor and his stunt double who are trying to recapture their former fame in 1960's Los Angeles and how they got involved with the Manson Family. The film won awards for Brad Pitt an Oscar for Best Actor in a Supporting Role and for Production Design.
Rent it on Google Play or Box Office.
Marriage Story
The intricate and beautiful story about a stage director and actress who are going through a gruelling long-distance divorce and custody battle and how they deal with it. Although nominated for many awards, Laura Dern took the big prize by winning Best Actress in a Supporting Role.
You can watch it on Netflix.
Toy Story 4
The fourth (and last) installment of the Toy Story franchise took home the prize for Best Animated Feature at 92nd Academy Awards. The film follows Woody, Buzz Lightyear and the rest of the group go on a road trip which becomes a reunion with some old friends.
You can buy it on Google Play
Hair Love 
The winner of Animated Short, Hair Love tells the story of a father doing his daughter's hair for the first time with voice work done by Issa Rae.
Watch the full film here:
Jojo Rabbit
This comedy-drama is told from the point of view of Jojo, a German boy who discovers that his mother is hiding a Jewish girl in their house. With his imaginary friend, Adolf Hitler, Jojo must confront his blind nationalism. Amazing New Zealand writer/director Taika Waititi won the Oscar for Best Adapted Screenplay for Jojo Rabbit. 
You can watch it at Ster Kinekor, The Labia and Nu Metro cinemas.
1917
This stunningly epic film follows two soldiers during World War 1 who race against time in order to deliver a message that could save 1600 soldiers. 1917 won Oscars for Best Cinematography, Best Visual Effects and Best Sound Mixing.
You can watch it at Ster Kinekor, The Labia, and Nu Metro cinemas.
American Factory
The documentary that was produced by Barack and Michelle Obama's production company is about two cultures clashing in a factory in Ohio. American Factory won the Oscar for Best Documentary.
Watch it on Netflix.
The Neighbors' Window
The winner of the live-action short film, The Neighbors' Window is about a middle-aged woman whose life is shaken up when two young people move in across from her.
You can watch the full film here:
Ford v Ferrari
About the 24 Hours of Le Mans race in France in 1966, US automotive designer Caroll Shelby and British race car driver Ken Miles work together to fight corporate interference and the laws of physics to create a Ford car to compete against the famed Ferrari. Ford v Ferrari won the Best Sound Editing Oscar.
You can watch it at select Ster Kinekor cinemas.
Rocketman
The biopic telling the story of how Elton John transformed himself from a shy piano prodigy to a flamboyant superstar. Rocketman won the award for Best Original Song for '(I'm Gonna) Love Me Again.'
You can rent it on Box Office or stream it on Showmax
Bombshell
Telling the compelling story about the sexual harassment lawsuit against Fox News founder Roger Ailes and the women who fought against him. Bombshell won the Oscar for Best Make-Up and Hairstyling.
You can it watch at The Labia, Ster Kinekor, and Nu Metro cinemas.
Little Women
Based on the famous novel, Little Women tells the story of four sisters – Meg, Jo, Beth and Amy and the drama that ensues in their lives after the Civil War. Little Women won the Oscar for Best Costume Design.
You will be able to watch it at Ster Kinekor and Nu Metro cinemas from 21 February.
Catch up and watch on the 2020 Oscar award winners films in South Africa now!
Read more celeb news
Like this article? Sign up to our newsletter to get more articles like this delivered straight to your inbox.