Less than two months ago Kylie Jenner and her BFF Jordyn Woods confirmed that they were working on a collab for Kylie Cosmetics, and they just announced that they'll be revealing the collection today. So before the big drop, here's everything that you need to know about the KYLIE X JORDYN makeup line:
They've been working on it for YEARS
Last night, Kylie and Jordyn teased the reveal with matching Instagram posts of themselves in amazing glittery outfits that, TBH, I would also like to buy from them. In Jordyn's post, she reminded us that they have been perfecting the makeup in the collab for years (she also mentioned it at BeautyCon, where she first announced the line), so you know it's going to be good!
It's been a labour of love
In Kylie's version of the post, she says that the collab is really special to her, and that working on the collection with her BFF 'has been so much fun' and that she'll 'cherish the memories forever!'
The packaging is, of course, an image of the BFFs
Who better to be on the packaging of KYLIE x JORDYN than, well, Kylie and Jordyn? Kylie Cosmetics posted a first-look at the packing on their Insta Stories, and it looks like it's covered with an illustration of the two of them.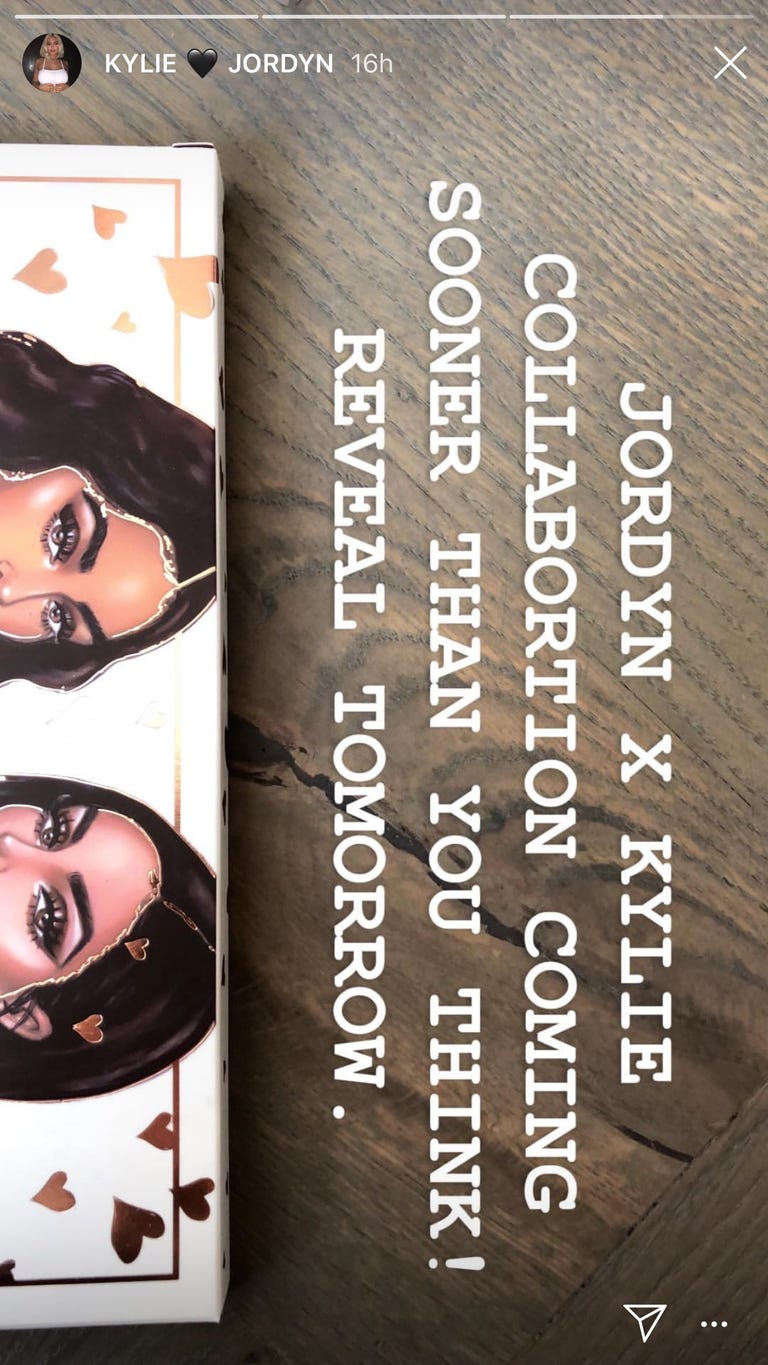 The line will go on sale 21 September
The collab will be available starting 21 September, aka in six days – and I have this billboard to prove it: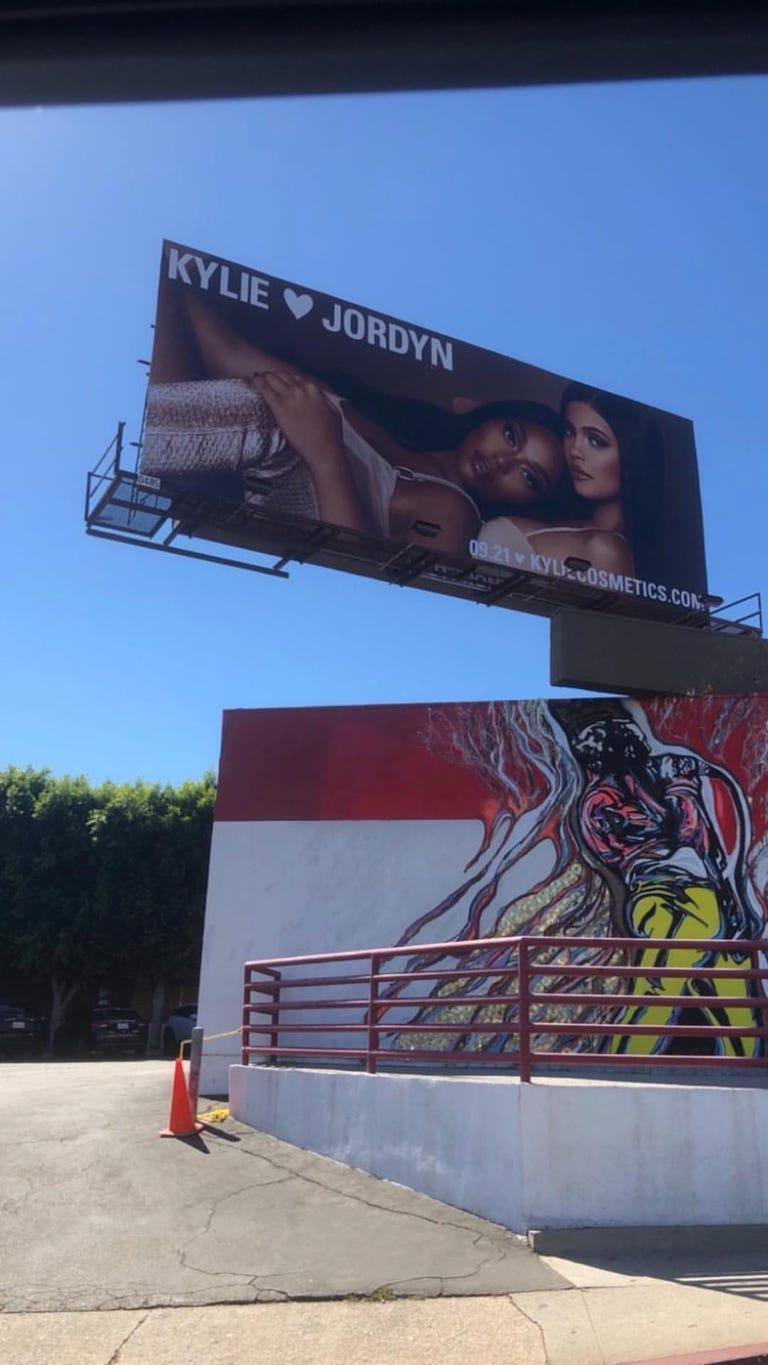 Kylie revealed the items in the collection, and it looks SO GOOD. Here's the new info:
The artist behind the packaging is named Hayden Williams
You can see more of his work on Instagram: @hayden_williams.
The collection consists of two lip glosses, a lipstick, a pressed-powder palette and a mini highlighter palette