Meghan Markle is reportedly in New York City on a secret trip visiting friends.
The Duchess is seven months pregnant and expecting her first child with Prince Harry this spring.
Meghan Markle is seven months pregnant and gearing up for a trip to Morocco, but that didn't stop her from hopping across the pond for a quick vacation in New York City. Or as your dad calls it, the Big Apple.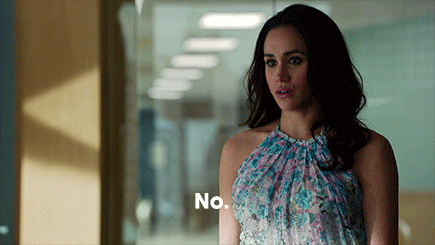 According to Us Weekly, the Duchess is in the midst of a ~secret trip~ to NYC, and was seen eating lunch with a friend at Ladurée in SoHo on Saturday, February 16. A source tells the magazine that Meghan and her yet-to-be-identified pal 'were having a lovely time, laughing and talking with each other,' and apparently she was also seen checking out a baby shop called Bonpoint.
As Us notes, Meghan's best friend and stylist Jessica Mulroney was also in NYC over the weekend, but it's unclear if they met up! Either way, this has been your daily 'Where in the World Is Carmen Sandiego Meghan Markle' update.
This article originally appeared on Cosmopolitan US
Read more celebs