Hi, ICYMI, Tristan Thompson cheated on Khloé Kardashian with Kylie Jenner's best friend, Jordyn Woods.
Khloé has unfollowed Jordyn on Instagram, and now it looks like she's out here calling Jordyn a snake.
Time for another update in the Khloé Kardashian/Tristan Thompson/Jordyn Woods cheating scandal, otherwise known as 2019's biggest sh*tshow! While Khloé has yet to comment directly on Jordyn's alleged betrayal, the newly single star hit up Instagram and sub-Storied her (you know, like subtweeting but on Instagram…just go with it).
First, Koko kept things vague with this musing, which could really be about anyone: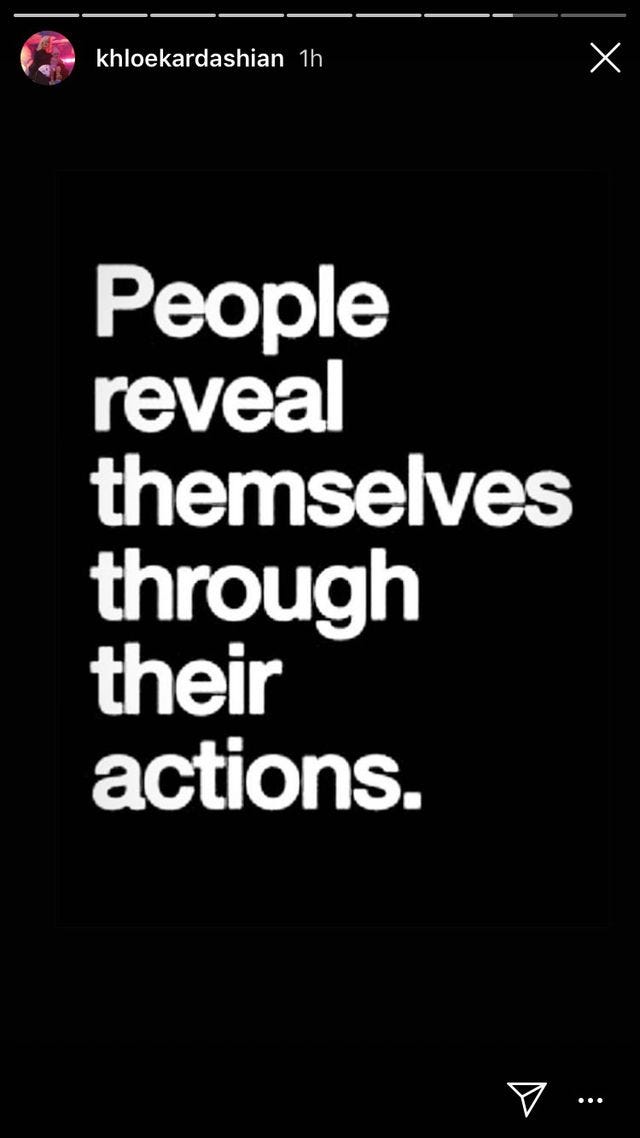 But then she really just went for it: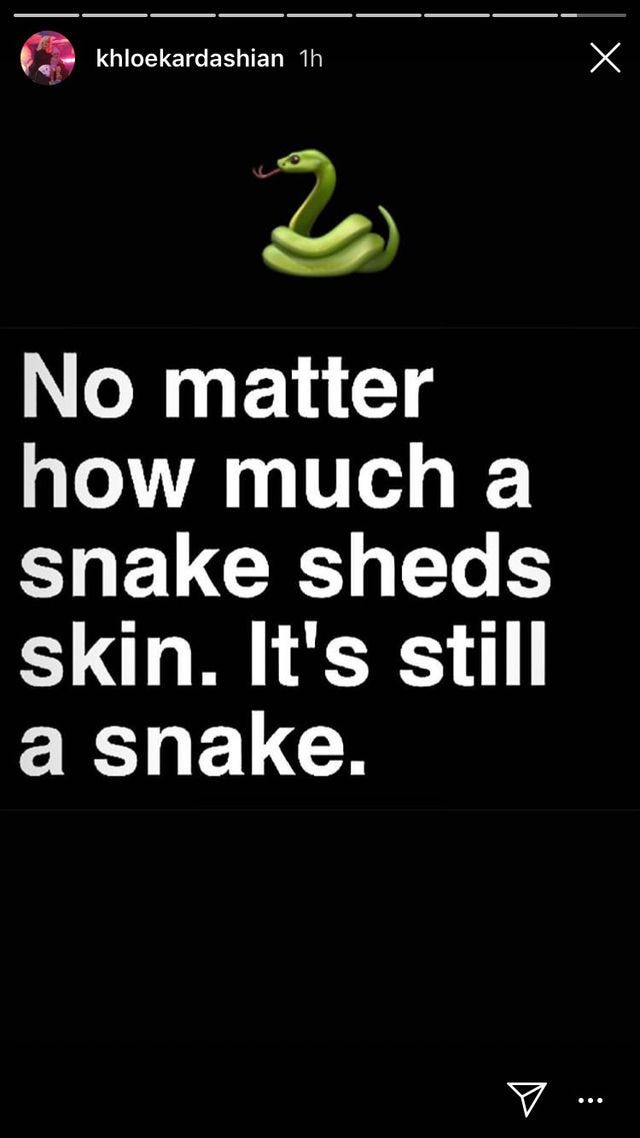 Dang, I'm scared, so let's change the subject. If you're wondering how Jordyn is feeling about all this, the answer is NOT AMAZING. She has reportedly been isolating herself from friends and is trying to make things right with America's First Reality Family.
This article originally appeared on Cosmopolitan US
Read more celebs