Kylie Jenner shares a ton of her life on Instagram, but one thing the world desperately needs is a tour of her (probably very luxe) home. Thankfully, the newest issue of Architectural Digest has that covered.
The magazine put Kylie on one cover and Kris Jenner on the other, and they shot the interiors of both homes. Here's Kylie's glam room, which looks unreal. Barbies, Marilyn Monroe, wigs, and Kylie Cosmetics. Literally what else could you need?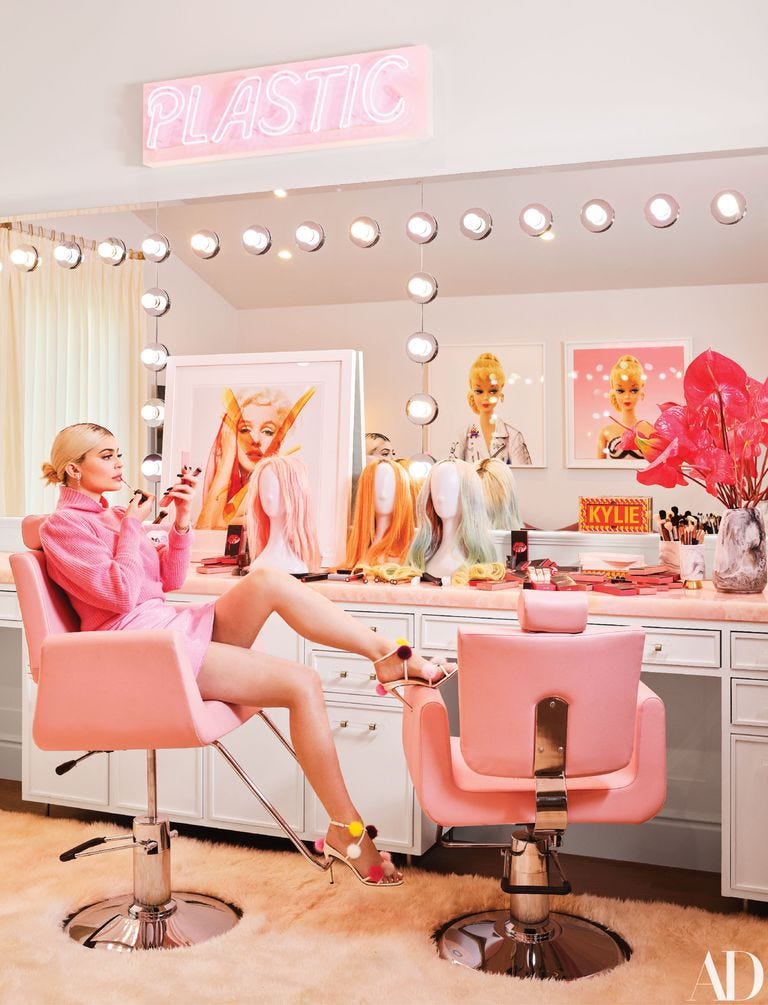 And here's the cover of the magazine, which shows what's probably Kylie's living room.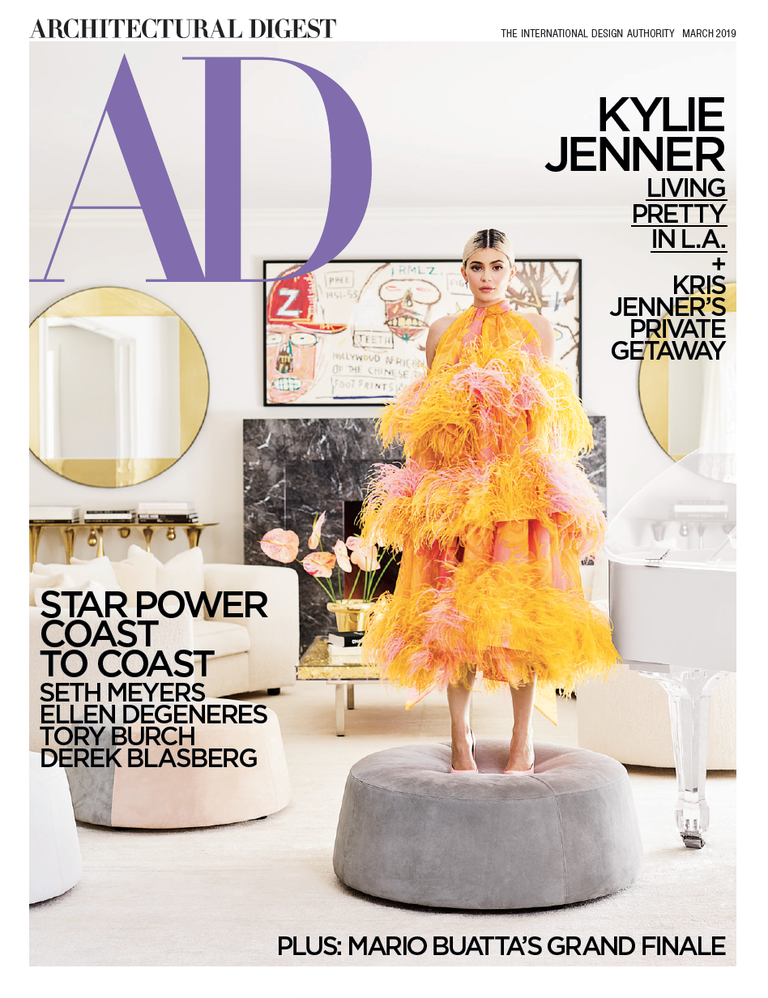 And here are some of the other pictures in the spread:
Because that can't possibly be every room in her house, we took to Instagram to find other pictures she's posted. Based on some prior internet sleuthing, we know she took this Instagram in her bedroom.
See, here's the sign with the caption 'homebody' aka taken in her home.
Here's a shot of her in her dining room.
You can see her staircase/foyer in this video right here.
And here.
And from the other direction, right here.
Here's a vid of her in her bathroom that she made for Vogue. It looks hella luxurious.
In case anyone cares about her garage doors, here they are! Lol.
And OMG, we haven't even gotten to the closet yet!
Some exterior shots, courtesy of her birthday gift from Travis.
In summation, the girl really loves her pink. You can view all the photos of Kylie's home here.
This article originally appeared on Cosmopolitan US
Read more celebs