So, we've been speculating that radio DJ, Thando Thabethe has been cosying up to The River actor, Lunga Shabalala, and now it seems like we have proof.
Okay but first, let's gather around and compile all the evidence that we have collected thus far: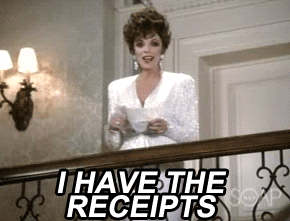 Just like most stories, this one begins with a rumour. Word spread that the pair seemed to hit it off at the Vodacom Durban July. And then, a few weeks after that they were supposedly enjoying a baecation in the Maldives. They didn't have any pics together but it didn't take long for sleuths (such as us) to put two and two together that they were in the same place at the same time…
And then in August, Lunga participated in Thando's annual netball tournament. But they maintained that they were 'just friends.' Sure Jan.
https://www.instagram.com/p/B0-6rSXpzaY/
And then just a few weeks ago, at Somizi and Mohale's wedding, even though the pair clearly attended together and even wore matching outfits, Thando captioned the picture of them with, 'So great bumping into you.' I mean, come on. Even their celeb friends such as Boity, Celeste Khumalo, Khanya Mkangisa and Somizi himself, laughed at how ridic they were being.
But now, we seem to have concrete proof. Thando posted a picture of her and someone else, on quad bikes and kissing with helmets on, with the caption, 'When the tour guide doesn't accept money.'
While her 'tour guide's face is not shown, he is recognisable by his tattoo on his left arm. It is very very clearly Lunga's arm, as you can see here:
Comments by Siv Ngesi and Dr Musa Mthombeni were quick to say that they recognise the arm, the tattoo and the watch. They might as well just come out and tell us!
Read More Celebs
Like this article? Sign up to our newsletter to get more articles like this delivered straight to your inbox.