THIS. JUST. IN. A member of the paparazzi got a shot of The Crown's Princess Diana and Prince Charles—it's the first glimpse of the actors in their roles and the resemblance is legit uncanny.
The picture obviously wasn't sanctioned by Netflix, so it's not official and pretty, but you get the idea. The two look like they're on a trip somewhere (IDK how many deserts there are in England), so there must be a royal-tour episode in the works. They look pretty young, too, so it must be fairly early in their relationship. Princess Diana is played by Emma Corrin and Prince Charles is played by Josh O'Connor. Here it is:
If you do a quick Google image search, this picture looks freakishly similar to a real trip Diana and Charles took to Australia in 1983, but that's just a guess, so it could be based on another real-life event. But the similarities are crazy! I mean, the outfits alone.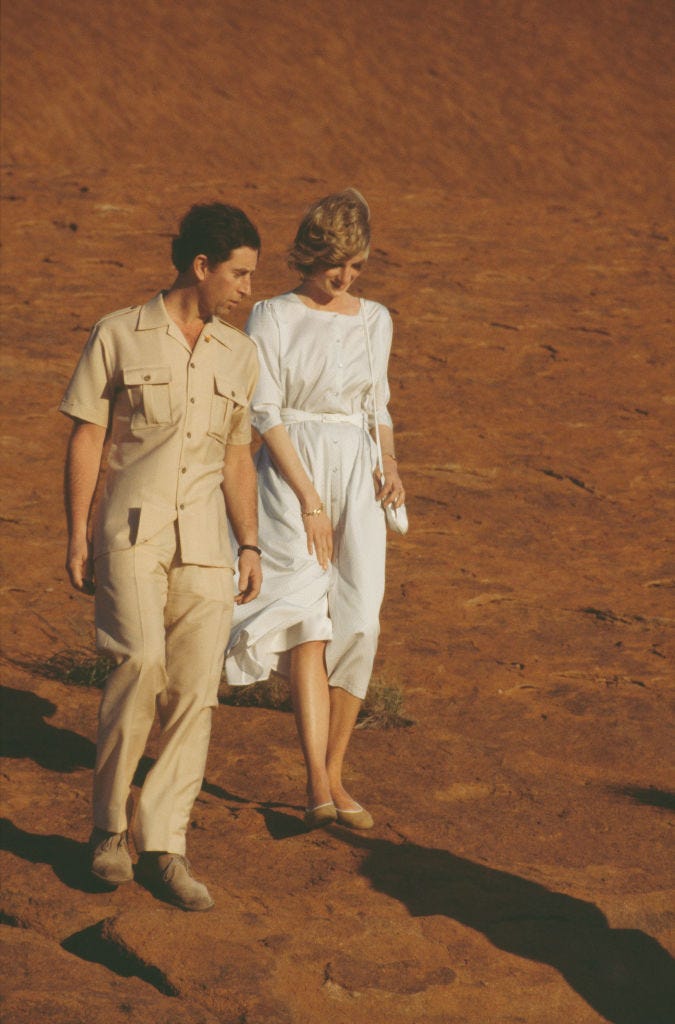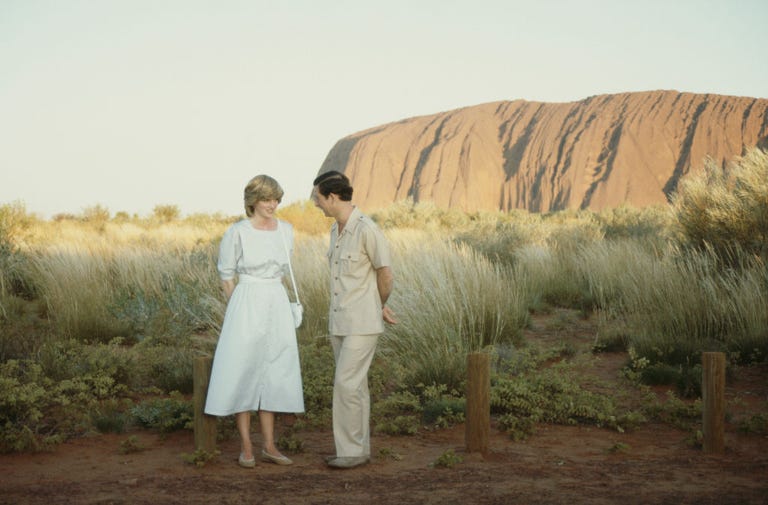 The timeline of season 3 picks up right where season 2 left off, in 1964. Each season covers about a decade of drama, so if Charles and Diana didn't get married until 1981, that means that stuff will happen in season 4.
To tide you over until that happens, here's the S3 trailer, with Olivia Colman starring as Queen Elizabeth.
This post originally appeared on COSMO US
Read more Celebs