ICYMI, Kylie Jenner's best friend Jordyn Woods allegedly hooked up with Tristan Thompson behind Khloé Kardashian's back.
Now, reports have surfaced that Jordyn also hooked up with Khloé's ex-boyfriend James Harden.
Good morning, PLOT TWIST: hot off the heels of the major news that Jordyn Woods allegedly hooked up with Khloé Kardashian's boyfriend Tristan Thompson, Us Weeklyreports that she also had a short relationship with Khloé's ex, James Harden.
'Jordyn did hook up with James Harden after Khloé dated him first,' a source tells Us Weekly, adding that Khloé was 'not with him at the time.' Apparently, the pair met at Kanye West's birthday party (where all love stories begin!), and they dated for less than a year.
So….how did Khloé feel?
Well, one source says that 'Khloé knew that that happened before this Tristan Thompson fiasco. That's not news to her. It wasn't an issue at the time, but it does show now that Jordyn has a history of omitting facts and crossing lines.'
But another source says Khloé 'confronted' Jordyn about the hookup when it happened and she 'denied' it at first. Welp…guess this has been an update!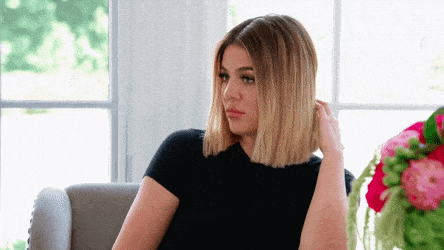 This article originally appeared on Cosmopolitan US
Read more celebs