North West crashed Kim Kardashian's PSA about social distancing.
North legit whispered 'I want out' off-camera.
Kim Kardashian is currently self-isolating at home with her family, including the living legend known as North West, who literally cannot stop crashing her videos. On the heels of North popping up repeatedly in Kim's recent makeup tutorial, she went ahead and crashed her mom's PSA on social isolation.
Kim filmed the PSA for the Governor of California's official Twitter account, saying 'Hi everyone in California, it's Kim Kardashian West and I was just wanted to talk you,' before North interrupted her with 'And North West.'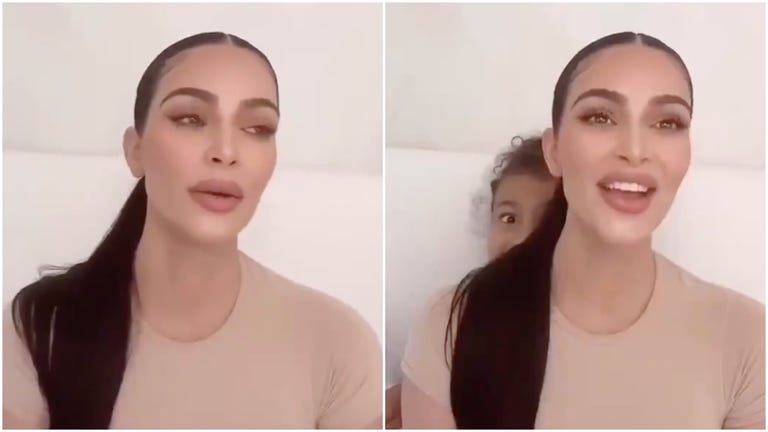 Kim attempted to continue with 'I just wanted to have a serious conversation with you guys about social distancing. I know it's California and we've got the most beautiful weather, but we have to start to train ourselves.'
Staying at home means having so much fun with your kids! Just look at how much fun @KimKardashian & North West are having!

By staying home, you're saving lives. Keep it up, California.

📲 https://t.co/snYe5v55Rw #StayHomeSaveLives pic.twitter.com/3m21SRMuh1

— Office of the Governor of California (@CAgovernor) April 13, 2020
At this point, North—I kid you not—whispered off-screen 'I want out.'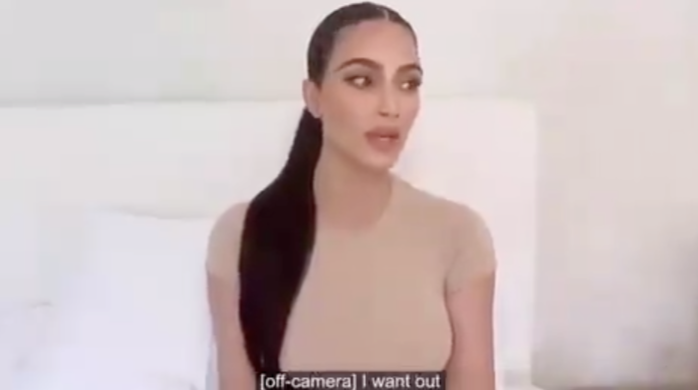 And it only got more iconic from there. Kim also had to ask North to stop jumping all over the bed, and at another point was literally like, 'Trust me, I want to get out….more than you know.' However, the best moment came when Kim encouraged people to 'do mental health checks on your friends and your loved ones,' and North chimed in all 'You should be more busy of your kids, not your friends.'
North West for President of Calabasas/the World.
This article originally appeared on Cosmopolitan US
Read more celeb news
Like this article? Sign up to our newsletter to get more articles like this delivered straight to your inbox.