Today, Prince Harry and Meghan Markle celebrated their six-month anniversary by attending the Royal Variety Show in London, and Meghan, not one to shy away from a fashion risk, wore a full-on sequin ensemble.
Like, DAMN. That is some sparkle. Although it looks like a dress, it's actually a top and skirt, both by Safiyaa.
This weekend, the Daily Mail reported that teams within Kensington Palace have told Meghan to tone it down in the outfit department. Per the Mail, they said that 'Meghan is being told she needs to start dressing less like a Hollywood star and more like a royal.' This is the first appearance she's made since that story broke.
Apparently, the Queen is none too happy with some of Meghan's outfit choices. For example, that thigh-high slit dress she wore on her royal tour broke hella rules, even though it was v cute.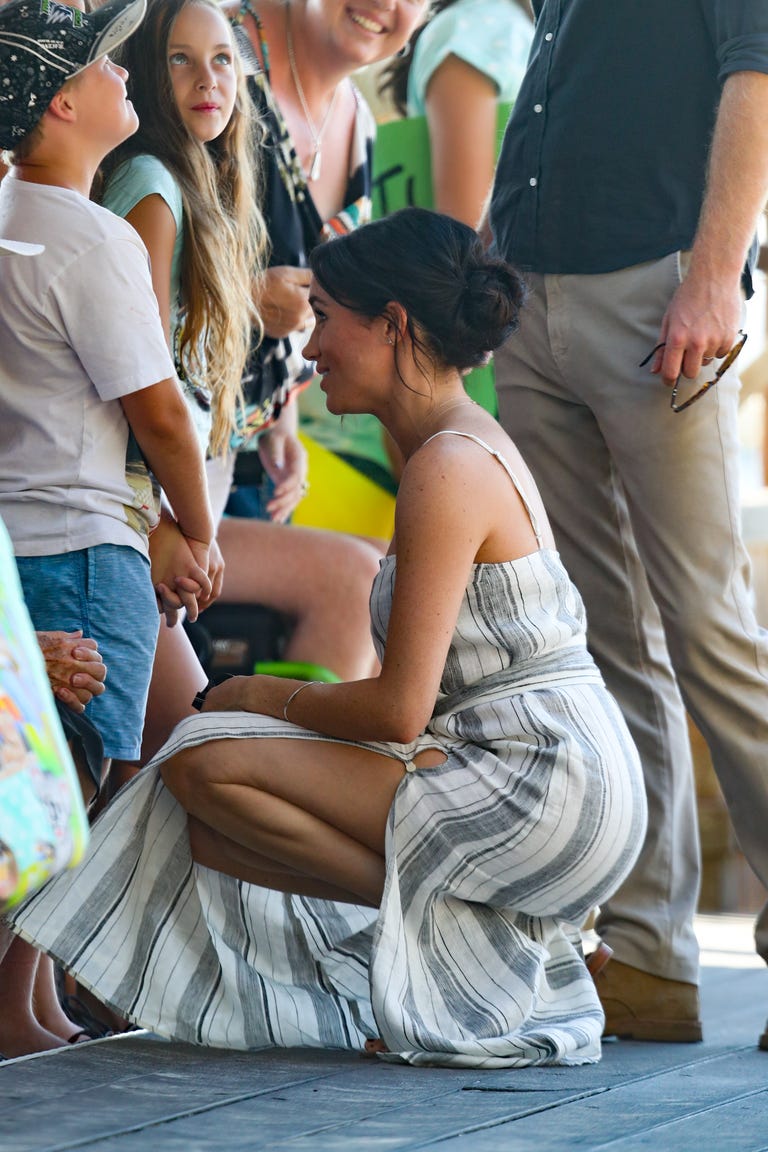 This newest outfit, while conservative in length, is covered in literal sparkles… probably not what the Queen meant by 'toned down' style, huh?
This article originally appeared on Cosmopolitan US
Read more celebs