Khloé Kardashian shared a message about 'toxic' people on her Instagram, and it seems like it's about her ex Tristan Thompson.
Tristan is reportedly trying to date Khloé again even though she's not interested.
Earlier this week, People confirmed that Tristan Thompson is indeed still trying to date Khloé Kardashian, a woman who he cheated on multiple times when they were together, including when she was very pregnant with their child. Thankfully, People'ssource also shared that Khloé isn't interested in starting things up again with him, saying, 'Tristan still tries to date her, but she doesn't seem interested. She seems very happy the way things are. She loves just being a mom and focusing on work.'
But it seems like she has some *feelings* about the whole situation, because yesterday, in classic Khloé fashion, she shared some very cryptic quotes in her Insta stories. And sure, they might just be random quotes that she likes, but they also kinda seem like shade she's throwing Tristan's way! For example:
Not all toxic people are cruel and uncaring. Some of them love us dearly. But they are toxic to our being simply because their needs and way of existing in the world force us to compromise ourselves and our happiness.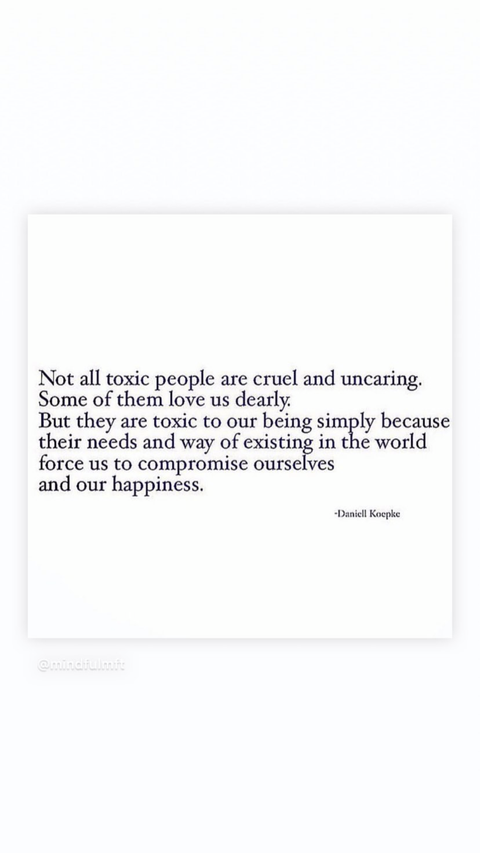 She also shared some less pointed quotes, like:
And to love in this wild world is the bravest thing you could ever do.
Be responsible for the energy you are projecting into the world.