Kendall, Kylie Jenner and a group of pals watched the Los Angeles Rams take on the Baltimore Ravens in LA on Monday night.
The Keeping Up With The Kardashians star appeared on the jumbotron but was booed by parts of the crowd inside the stadium.
We've got to give it to Kendall Jenner for apparently shrugging off the fact she was being savagely booed at an NFL game on Monday night.
The Keeping Up With The Kardashians star, sister Kylie and a host of pals, including Stassie Karanikolaou were watching the Los Angeles Rams take on the Baltimore Ravens when a cameraman got a close-up frame of the reality star for the jumbotron.
After seeing her face plastered on the big screen, a beaming Kendall blew kisses to the camera.
But it seems like the crowd aren't big fans of KUWTK (sacrilege, IMO) because some of them booed and jeered rather than cheered. Yikes.
People at the game also fanned the flames over on Twitter, with one writing: 'Well, the Rams lost, but at least Ravens and Rams came together as one in the stadium to boo Kendall Jenner.'
While a second commented: 'The best part about this game was that Kendall Jenner got booed and that pretty much sums up how I feel about the Rams this season.'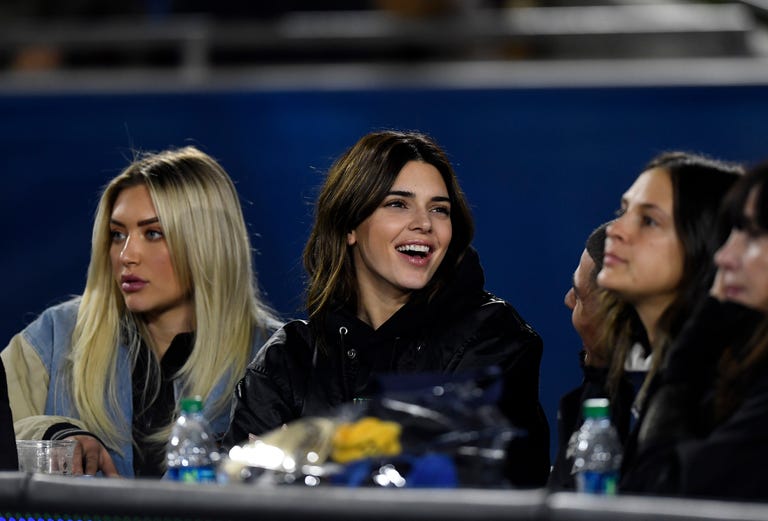 But others stuck up for the famous sisters and said it was totally uncalled for. 'How disrespectful is this. Like seriously. Poor kendall,' another shared.
And: 'They announced Kendall and Kylie were at the game tonight and everyone literally booed. Like how much of a victim do you have to be to boo someone for being successful if you mad then get money tf.'
After Kendall was laughed at while presenting at the Emmy Awards back in September, she's probably used to dealing with haters – but still, it's a bit mean, guys!
This article originally appeared on Cosmopolitan UK
Read More Celebs
Like this article? Sign up to our newsletter to get more articles like this delivered straight to your inbox.