Things we can count on during the holidays: 1) I will eat too many cookies and regret all my life choices, and 2) the Kardashian family will release a holiday card. America's First Reality Family has a long and illustrious tradition of spreading holiday cheer through the fine art of staged Christmas cards, no matter how dramatic their interpersonal relationships have gotten. And because nothing will get you in the holiday spirit faster than Kris Jenner and all her children dressed in matching leather biker outfits posing with a motorcycle, I've rounded up literally every single card for you to look back on!
Before we get started, please keep in mind that the Kardashians did skip a few years and that some of the earlier family photos haven't been released to the public. So, no need to aggressively @ me when you notice the year 2002 is missing, kay? On that note, let's get started with a throwback to the early '80s when Kris was still married to Robert Kardashian and Kim and Kourtney were just wee Christmas bb angels…..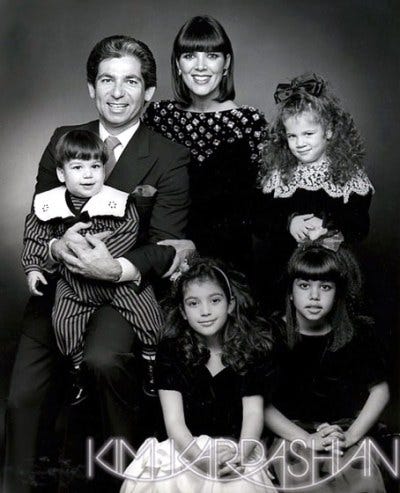 Late '80s
I truly don't even know how to emotionally process this picture, but if you'd like to join my petition for Rob Kardashian Jr. to cut his hair into a bowl cut and wear sailor outfits again, please slide into my DMs.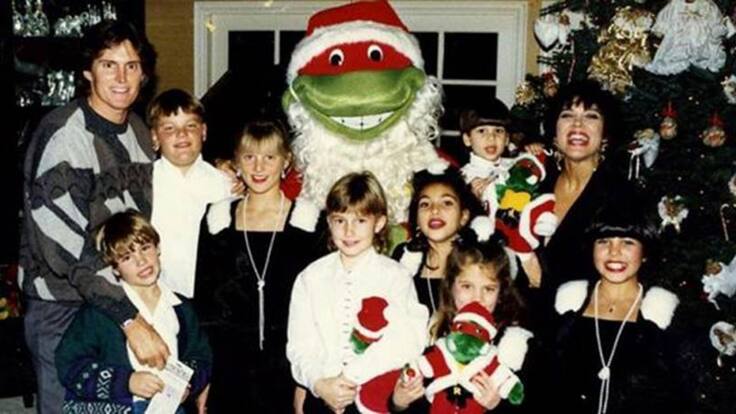 Early '90s
Are we all just going to ignore the fact that Raphael from Teenage Mutant Ninja Turtles clearly killed Santa and assumed his identity? No? K.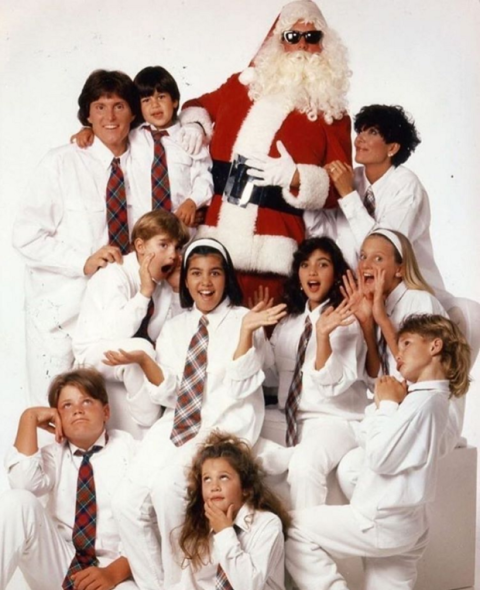 1991
Someone, please tell Mrs Claus to come get her man, because Kris Jenner is 50 shades of ho-ho-horny for Santa in this picture. Which, fair. 1991 Santa can get it.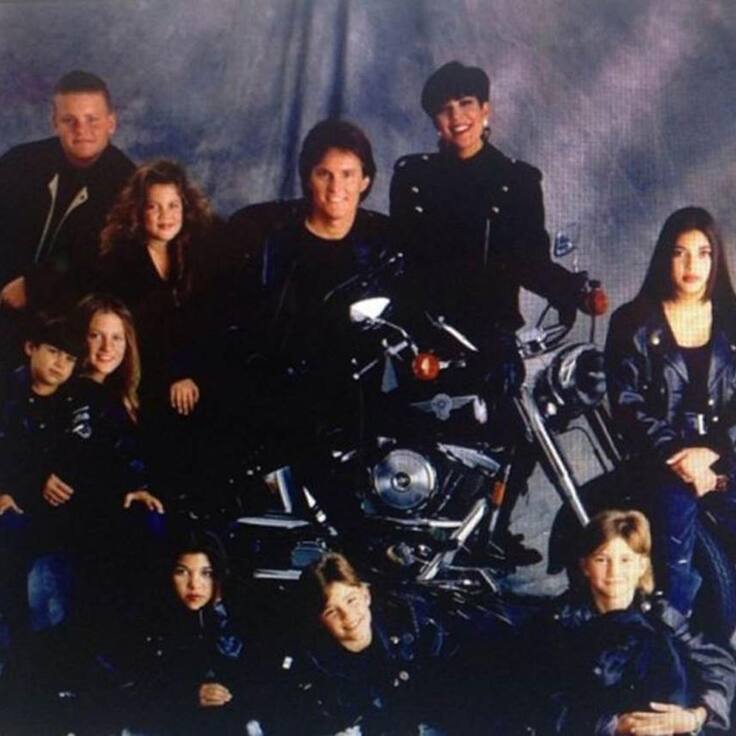 Mid-'90s
When Tiny Tim uttered the iconic line "God bless us, everyone," I'm pretty sure he was specifically talking about families who dress in matching leather outfits. Just a personal theory.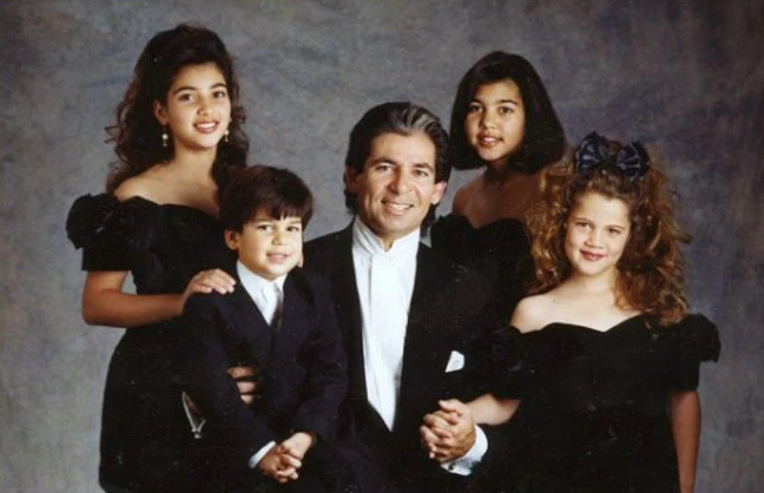 Mid-'90s
This photo of Rob Kardashian with his children is so cute and pure, there's nary one shady comment to make, so moving on!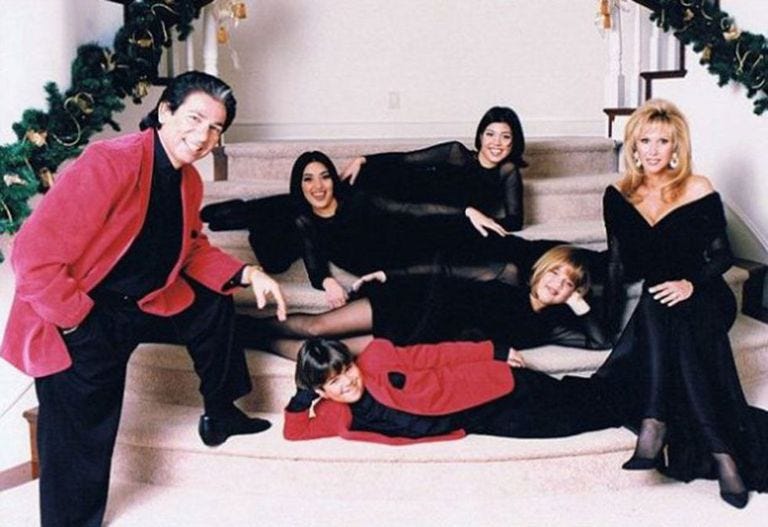 2001
Is anyone available to recreate this exact Christmas photo with me next year? I CALL BEING ROB KARDASHIAN.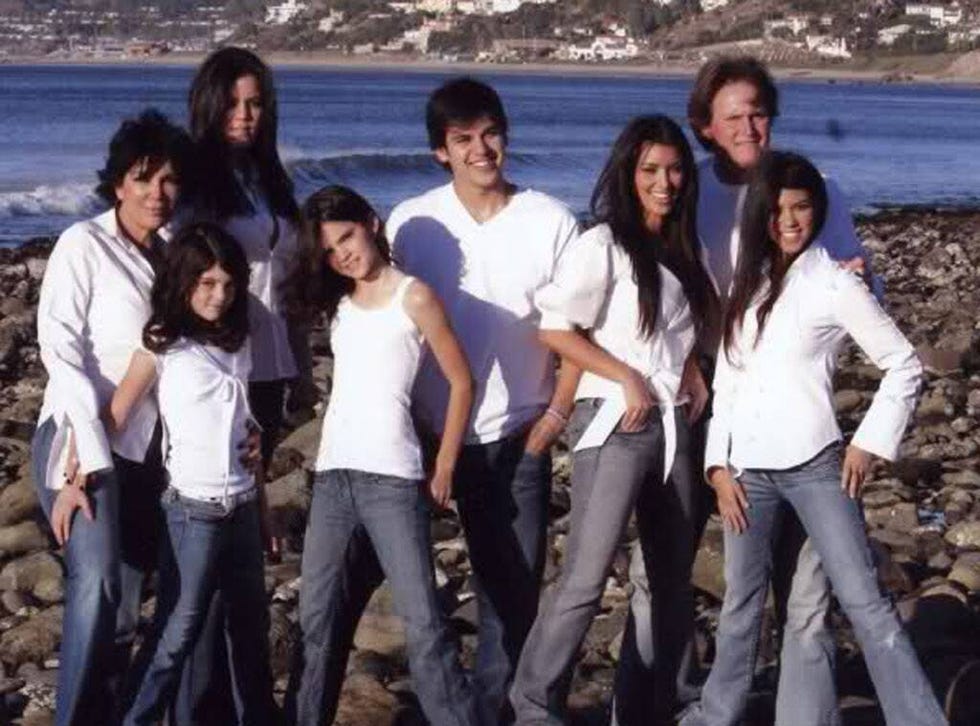 2006
Things that are less scary than this photo: clowns, the 2016 election, dementors, before and after plastic surgery pics, spiders, etc.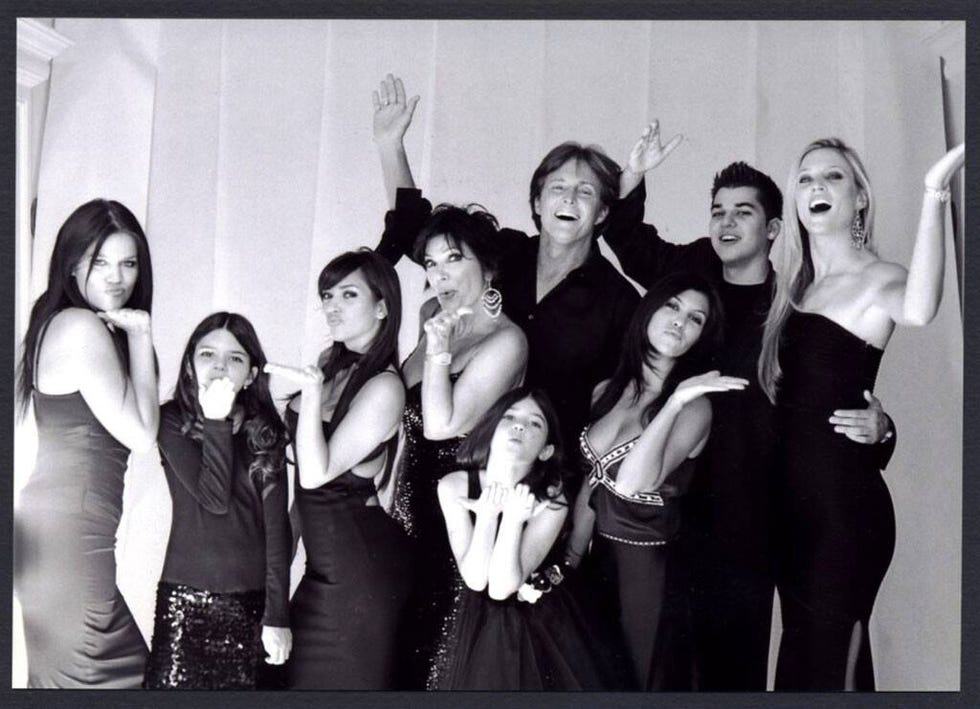 2007
I have many questions about what's going on here, including:
1) Why?
2) Why?
and 3) WHY?????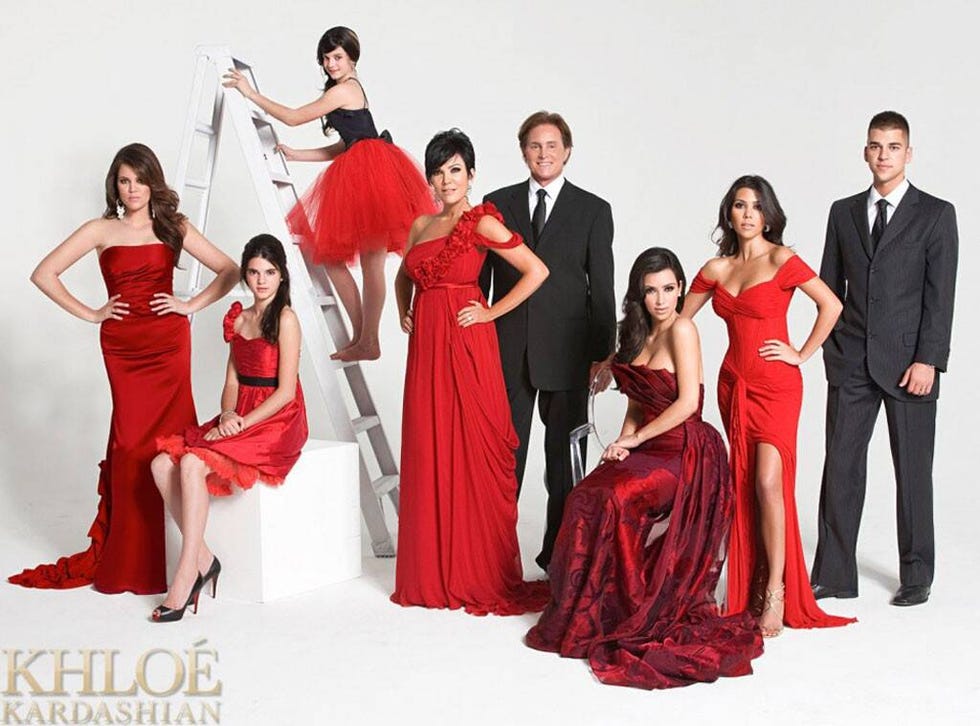 2008
It's been 11 years and I'm still waiting for someone to explain to me why everyone in this photo got to pose normally, while Kylie Jenner was forced to climb a random ladder to literally nowhere. Where! Is! She! Going!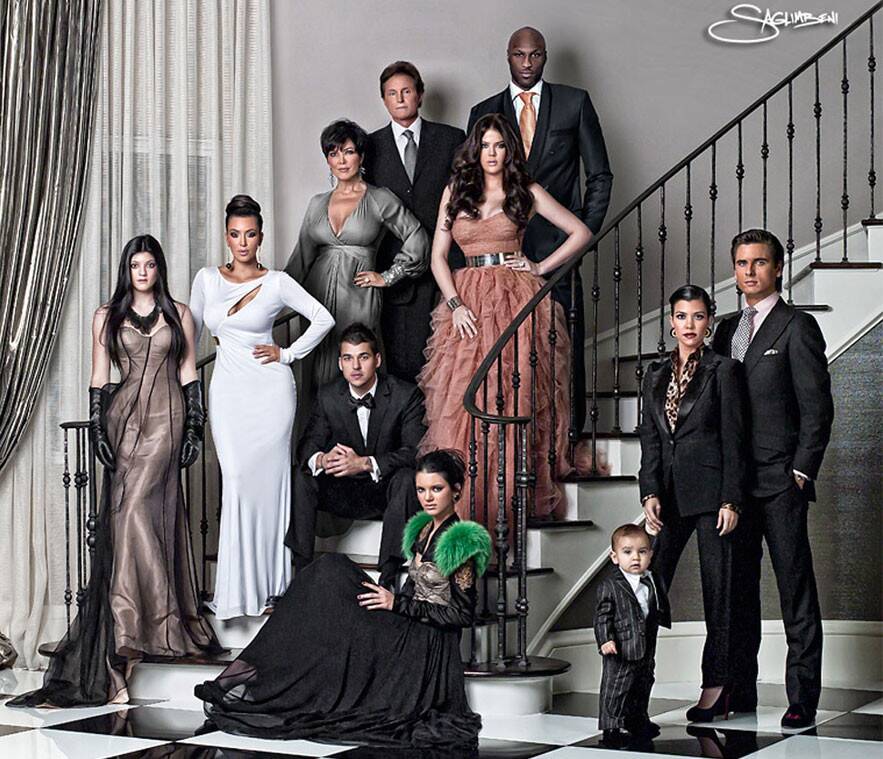 2010
Shout out to Scott Disick for fully leaning into American Psycho for this Christmas photo. Nothing screams 'holidays' like cosplaying as a millionaire murderer.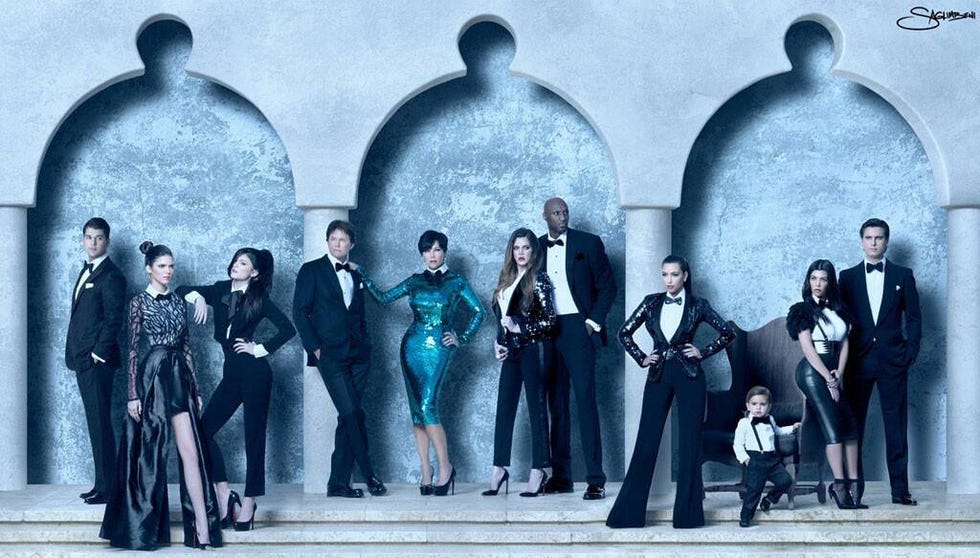 2011
Kris Jenner: 'Kay, so we're all gonna wear black.'
Also Kris Jenner: *shows up in green sequins*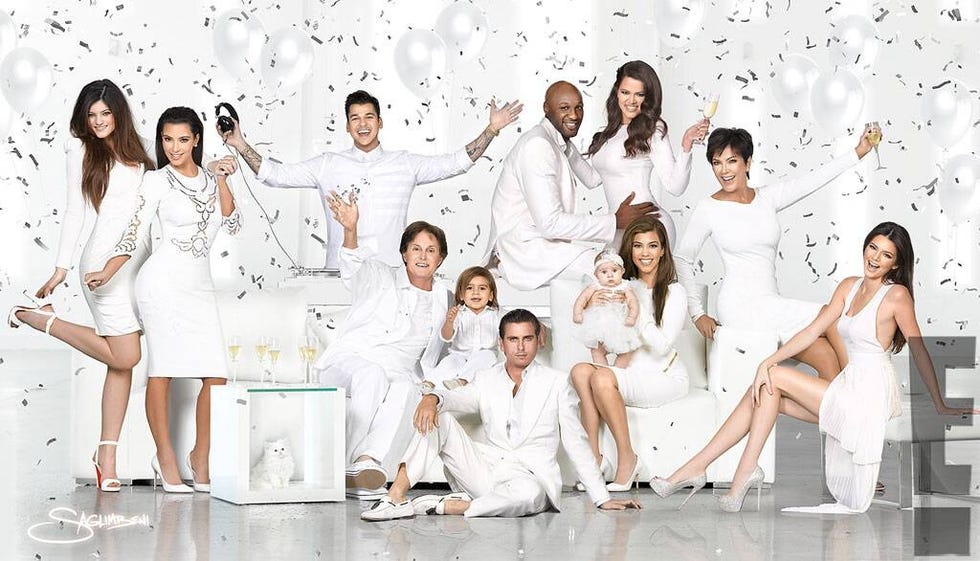 2012
Tag yourself, I'm the small terrified cat the Kardashians are keeping hostage in that box. Was the kitty ever seen or heard from again? Doubtful.

2013
No, you aren't hallucinating. This is actually the aesthetic the Kardashians went with for their Christmas card in 2013. I am…speechless.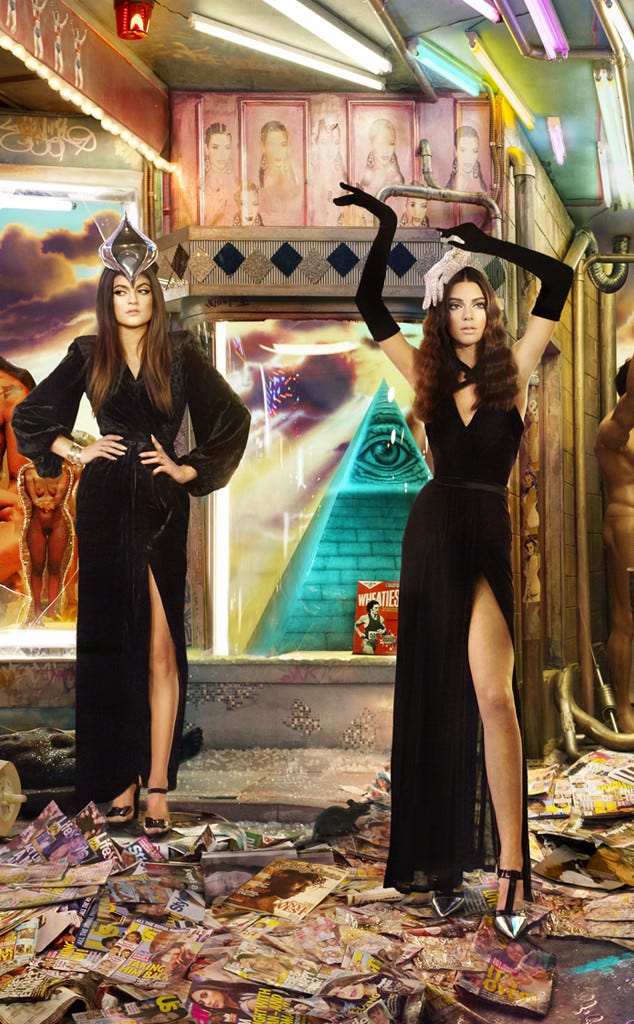 We all agree that Kylie is clearly in the middle of being abducted by aliens in this picture, right? Cool, just wanted to make sure we're on the same page re: that thing on her head.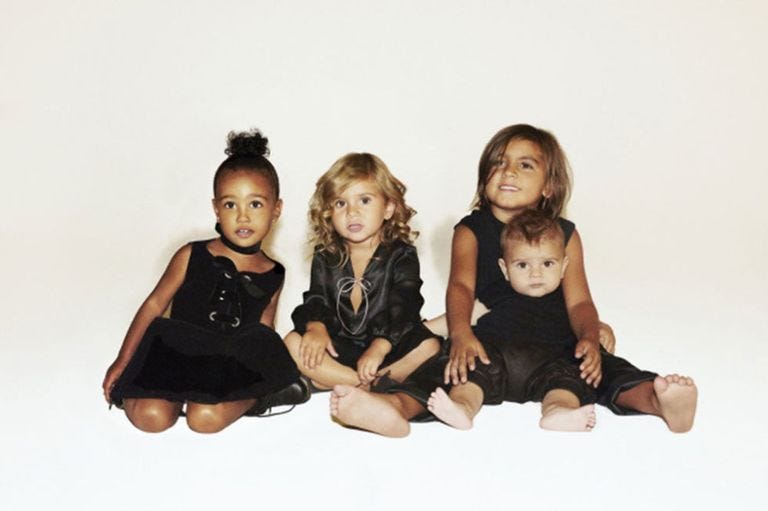 2015
It's wild to think this photo was taken just four years ago. Now Kim Kardashian has three more kids, Rob Kardashian has a toddler, and Khloé Kardashian and Kylie Jenner both have babies. How did we get this old?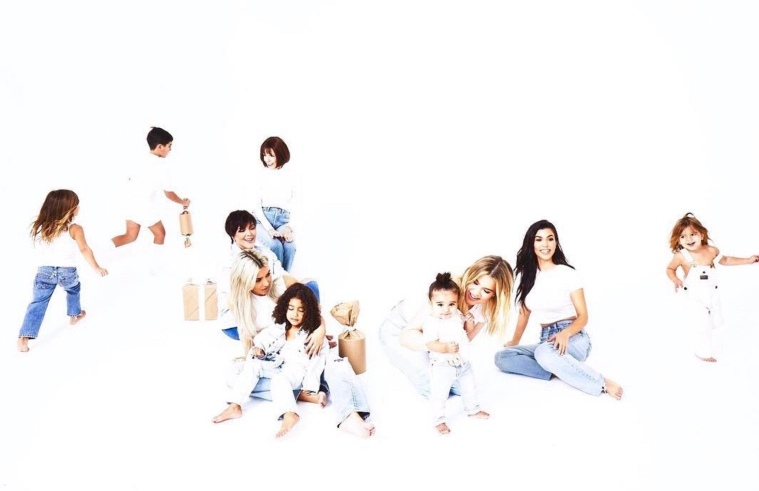 2017
Ugh, we've arrived at 2017—aka the year the Kardashians released a Christmas card every single day, an act so aggressive that Santa gave up and named the whole thing Kristmas.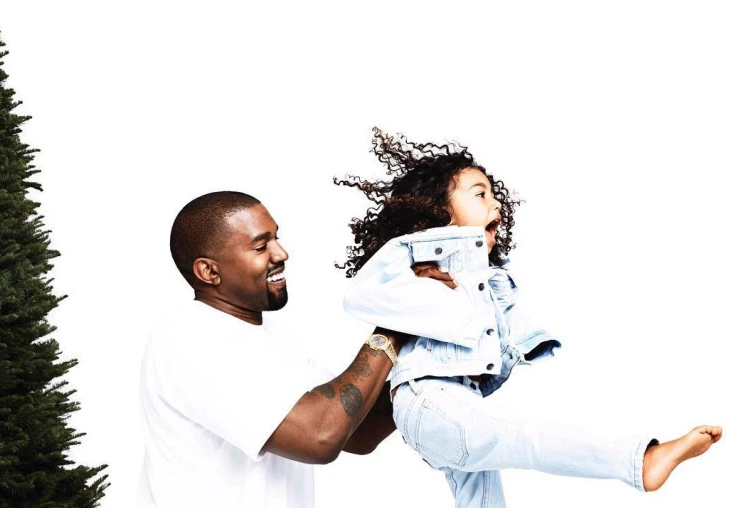 A rare photo of Kanye West smiling while a poor Christmas tree attempts to get in the shot!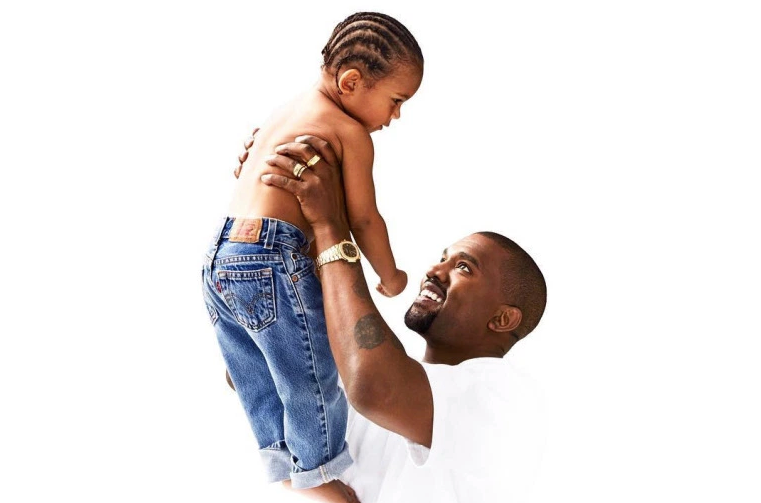 Okay, but really: Best. Dad. Ever!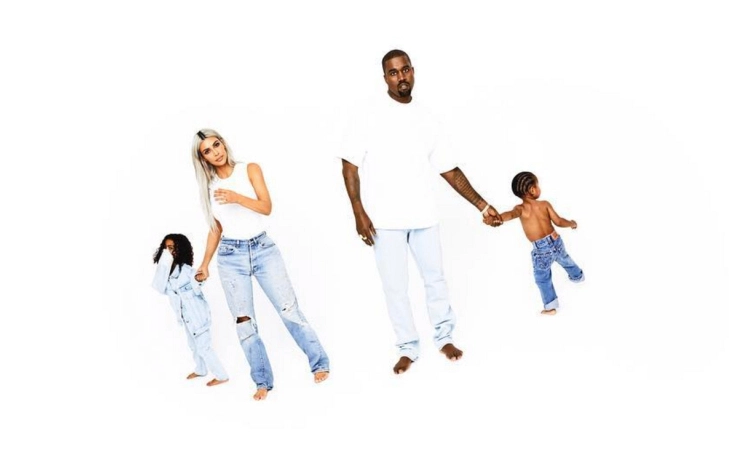 Nope, this is not a circa 1999 GAP ad. Shocking, I know!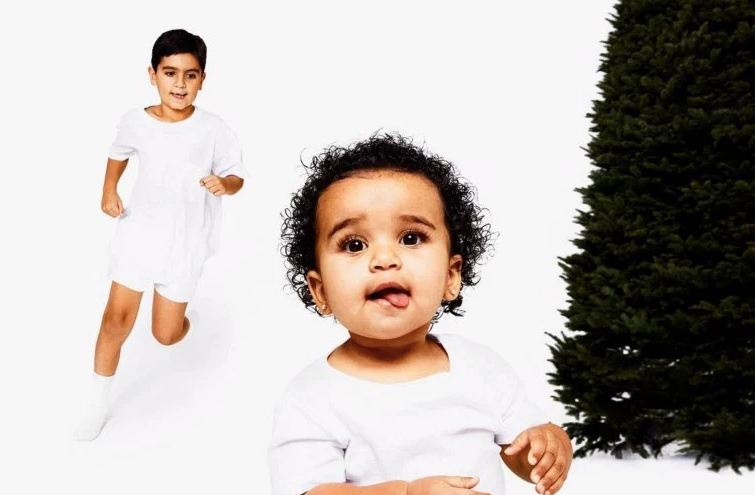 While I appreciate Mason being photoshopped into this picture, the real star here is Baby Dream.
This photo of Reign being unimpressed while everyone around him smiles joyfully is the energy I'm taking with me into 2020.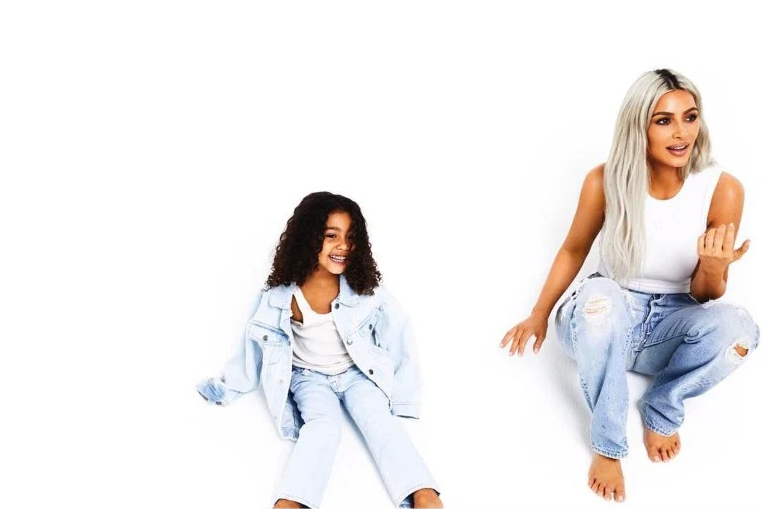 Kim looks completely confused here, to which I say JOIN THE CLUB, KIMBERLY. Santa and I would love to know what the concept is for this shoot aside from 'denim' and 'photoshop.'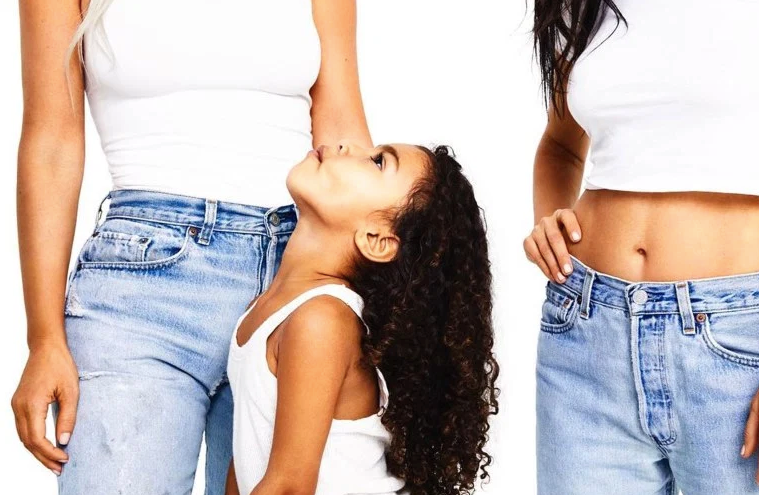 'Please stop the madness.'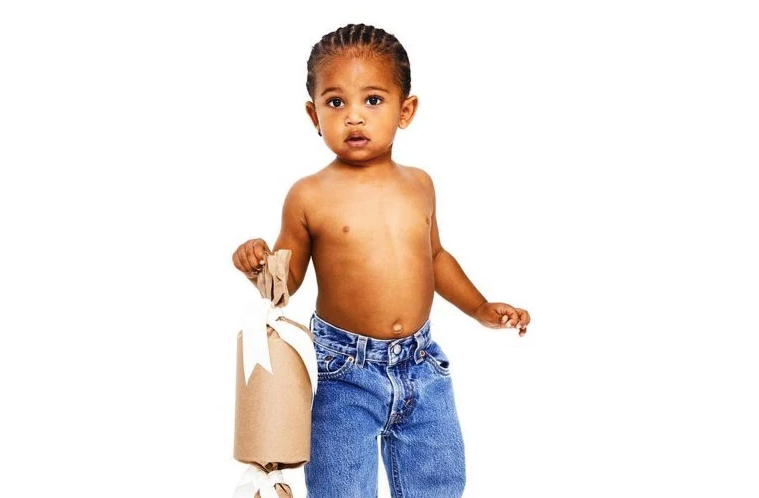 'What, and I can't stress this enough, TF is this?' —Saint, probably.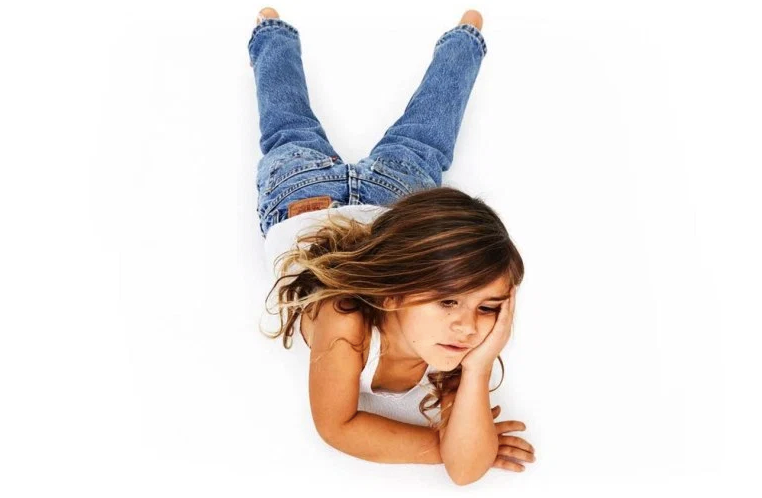 'Dear Santa, I've been trapped in Christmas purgatory for 20 days. There are no floors, ceilings, walls, or windows. Every now and then I can hear a tree weeping. Love, P.'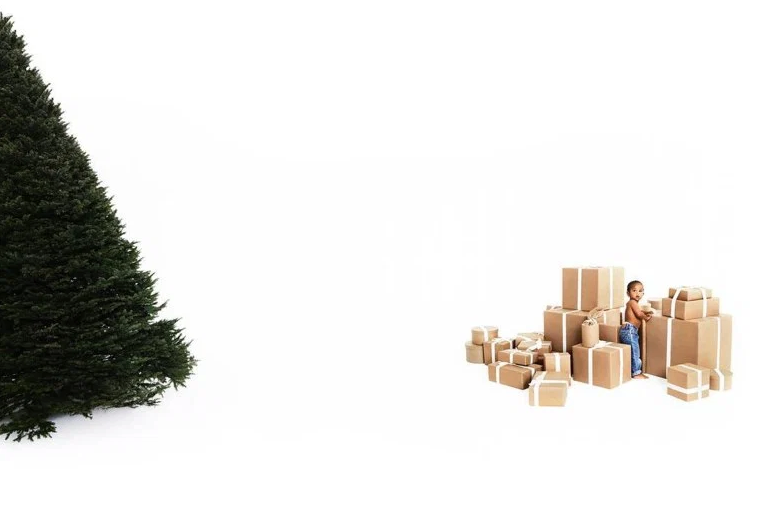 This poor tree is trying so hard to make these pictures seasonally appropriate, but he just can't quite make it into a picture. Sorry to this tree.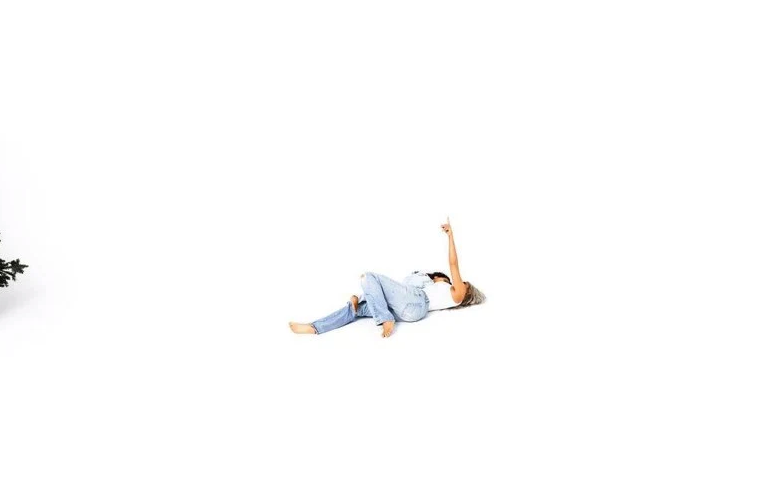 Kimberly, are you okay? IF YOU CAN HEAR ME, SCREAM TWICE INTO THE ENDLESS WHITE ABYSS THAT YOU ARE CURRENTLY TRAPPED IN.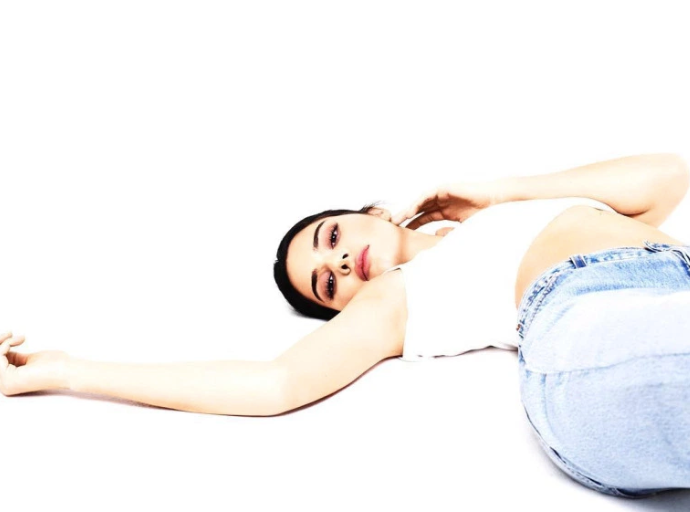 Oh my god, they got Kendall too.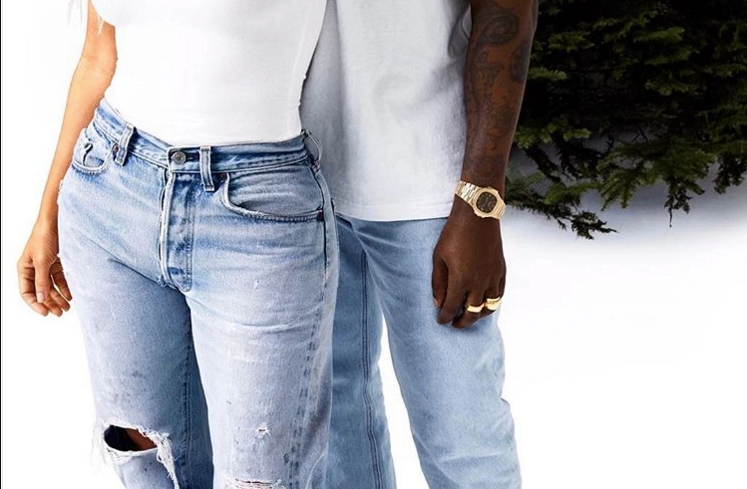 Nothing really embodies the spirit of Christmas more than a photo of someone's headless body with a cropped tree in the background, ya know?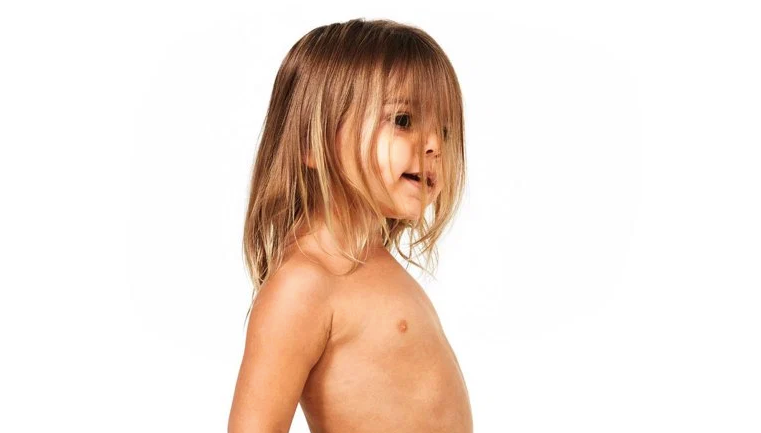 Reign would be at the top of Santa's "nice" list based on the cuteness of this pic alone.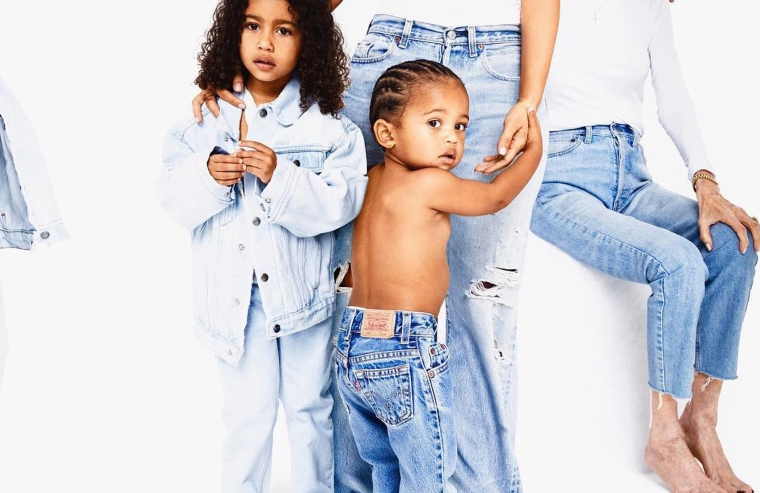 Saint = me when someone takes the last slice of pizza.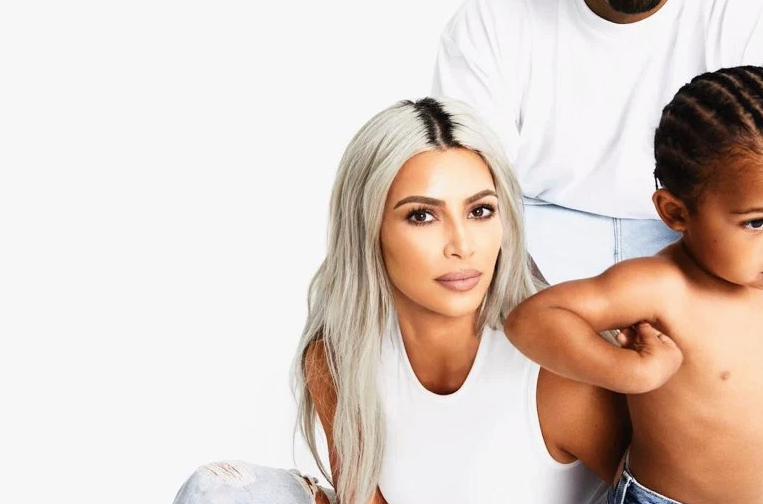 2020 goals: being savage enough to post a pic where both your child and husband's faces are cut off purely because you look good.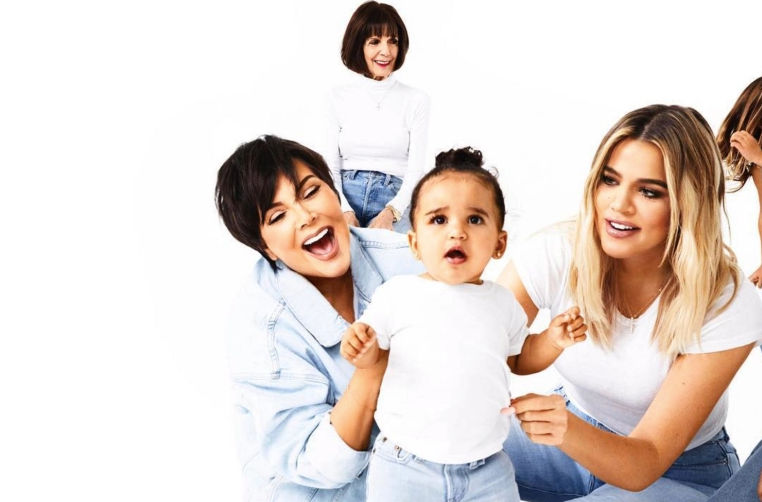 Kris's energy: You're doing amazing, sweetie.
Dream's energy: This is a case for the FBI.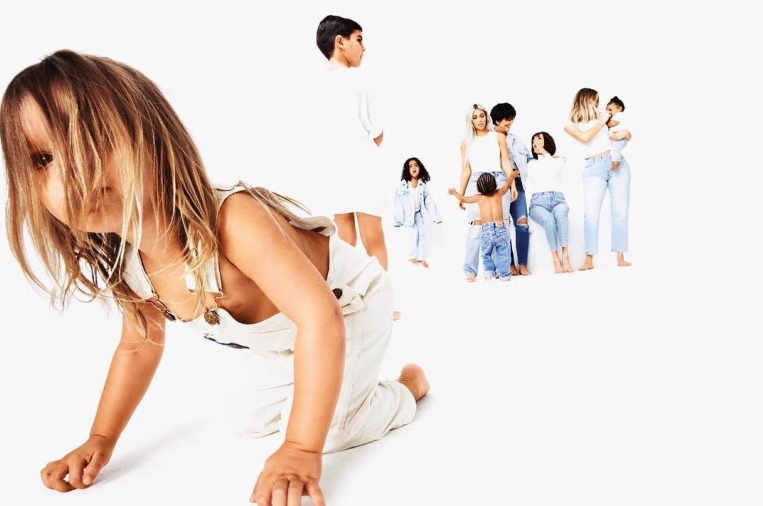 Rare documentation of Reign making his escape while no one's watching.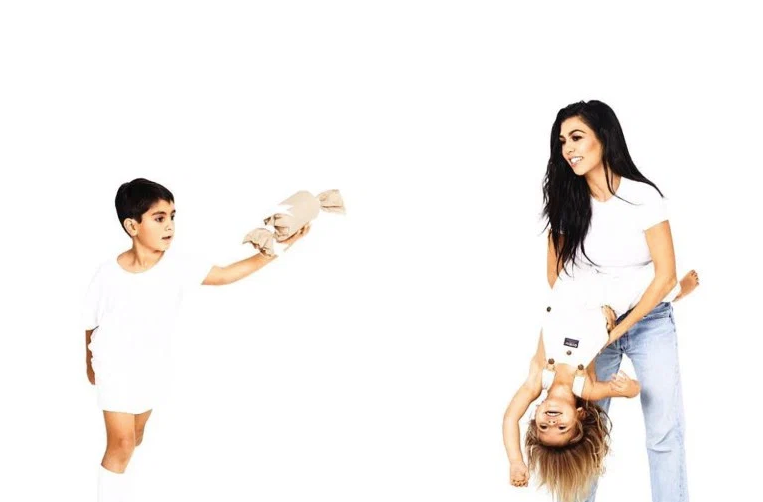 TFW you realise the Christmas presents are empty and you've been conned by your own flesh and blood.
Kim Kardashian poses with her daughter North, her son Saint, and her husband Kanye West, writer of the lyrics 'Poopy-di scoop scoop-diddy-whoop, whoop-di-scoop-di-poop, poop-di-scoopty, scoopty-whoop, whoopity-scoop, whoop-poop poop-diddy, whoop-scoop, poop, poop.'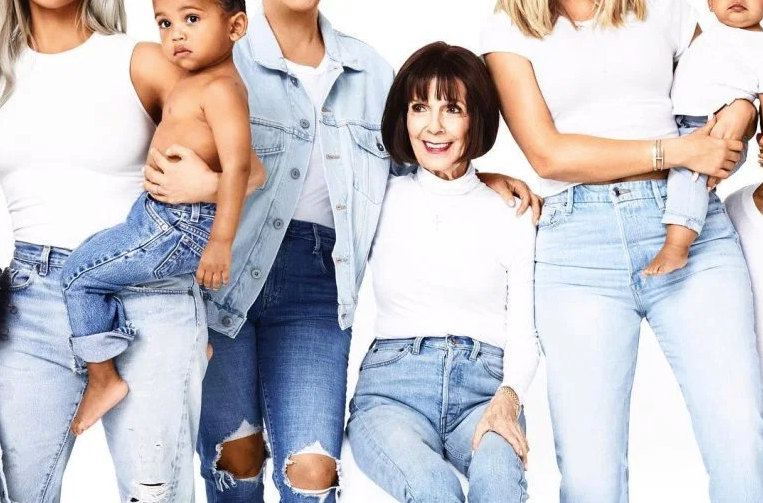 Mary Jo has been though a lot in her life, but nothing quite so challenging as this endlessly long Christmas photoshoot.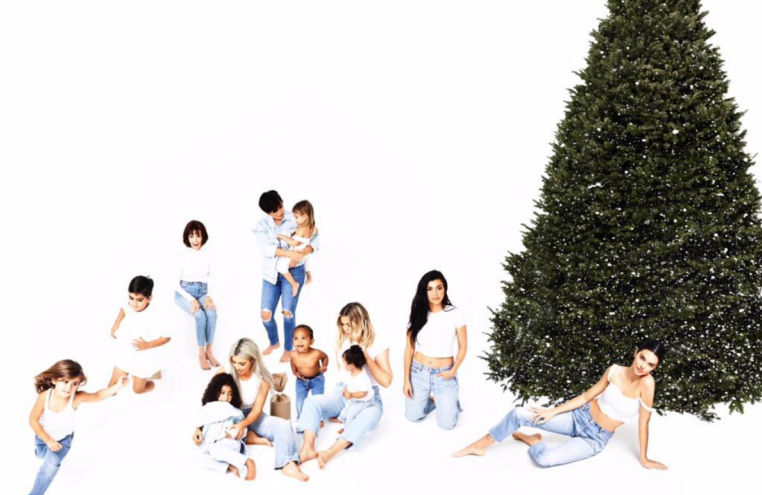 WOW, FINALLY, THE TREE GETS A MOMENT TO SHINE! I know its head has been cut off, but progress!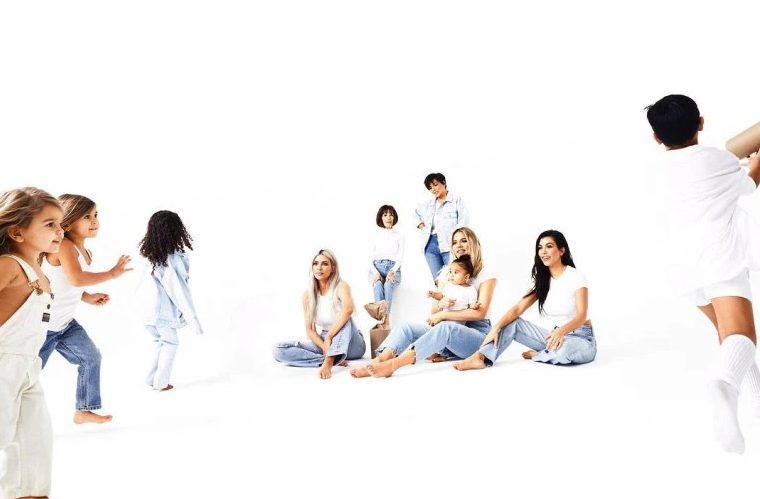 Merry Christmas to Mason Disick's knee socks and Mason Disick's knee socks only.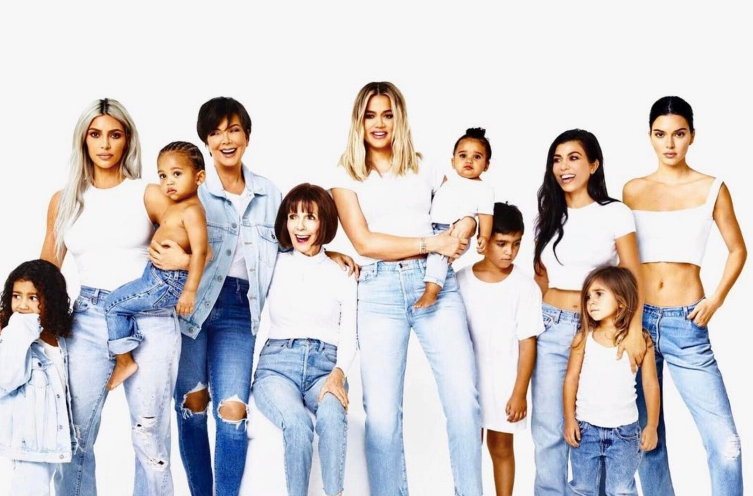 Literally they could have just posted this photo and spared us the rest of this content, but the Kardashians are nothing if not the most extra.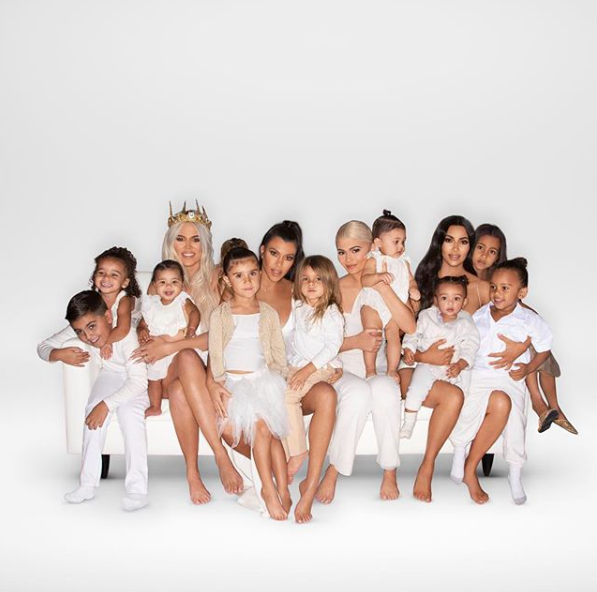 2018
IDEK where to begin with the photoshop in the 2018 Christmas card, but maybe a good place to start is Kylie Jenner and Khloé Kardashian literally having the exact same pair of feet?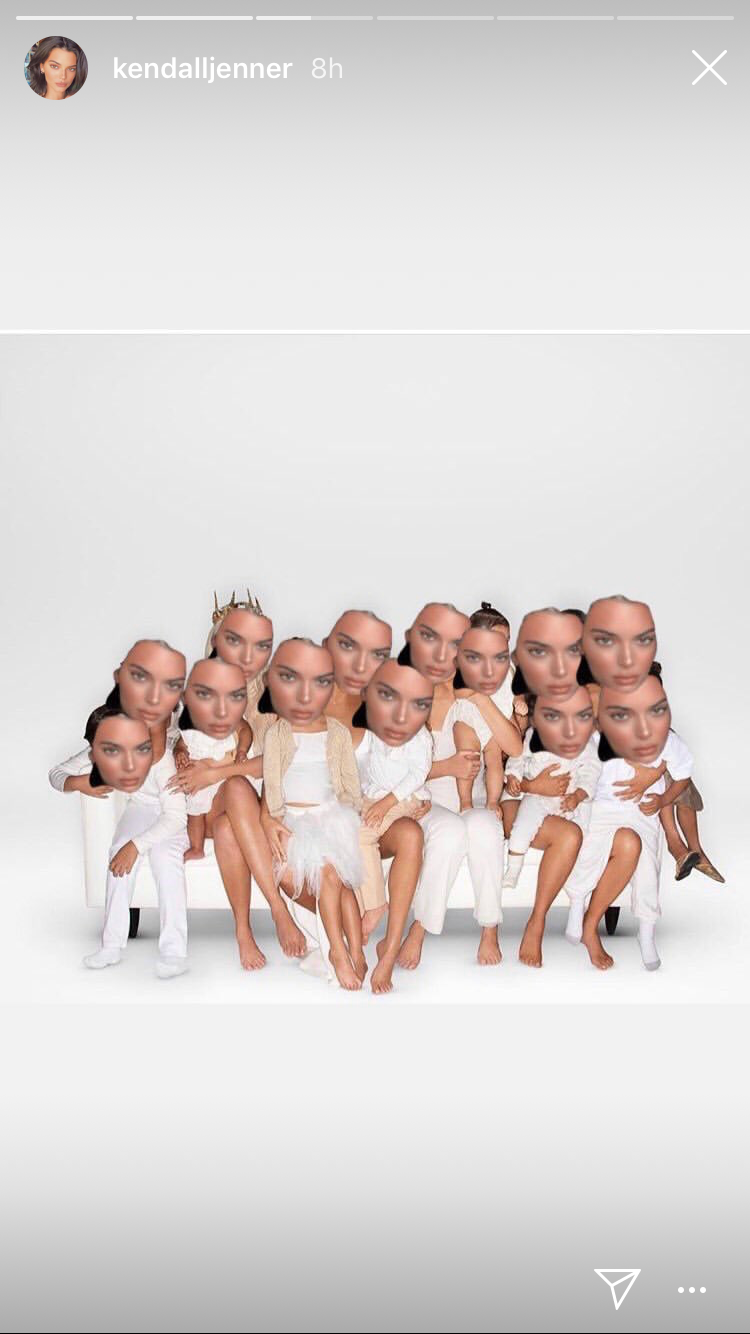 Kay, gotta admit Kendall's response to being left out of the photo was pretty lol.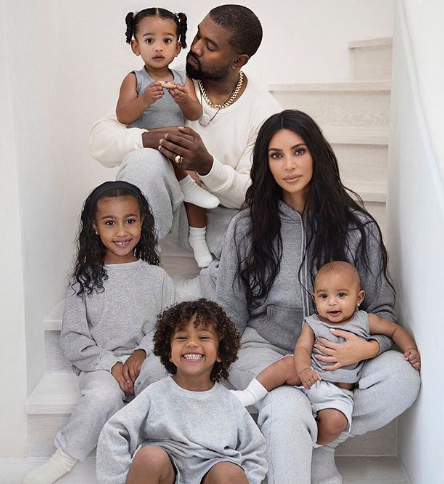 There was much too much drama around the Christmas card last year (reminder: Kim called Kourtney the 'least interesting to look at'), so this year, the Wests posted their very own family photo and let Kim's sisters do their own thing. Into it.
This article originally appeared on Cosmopolitan US
Read More Celebs
Like this article? Sign up to our newsletter to get more articles like this delivered straight to your inbox.