Jenna Dewan and Steve Kazee are engaged to be married!
Jenna and Steve are also expecting their first child pretty soon.
Jenna Dewan and Steve Kazee's happiness will be continuing well into 2020, y'all. Last year, they announced they were expecting their first baby together, which, yay! But it looks like things between Jenna and Steve have only gotten better since then because now they're taking the next step in their whirlwind relationship. You guessed it—marriage. Steve popped the question to Jenna, and she said yes!
Both Jenna and Steve announced their happy news last night on Instagram with an engagement photoshoot of them looking over the moon. 'When you wake in the morning I will kiss your face with a smile no one has ever seen,' Steve wrote. 'When you wake in the morning I will kiss your eyes and say it's you I have loved all these years.'
Jenna, on the other hand, wrote, 'A lifetime to love and grow with you…you have my heart.' BRB, I need a *quick* sec to dab away my tears.
Jenna even posted a picture of the moment Steve got down on his knee to propose to her. From the looks of it, Steve had tears in his eyes while doing so, and that leaves me no choice but to stan.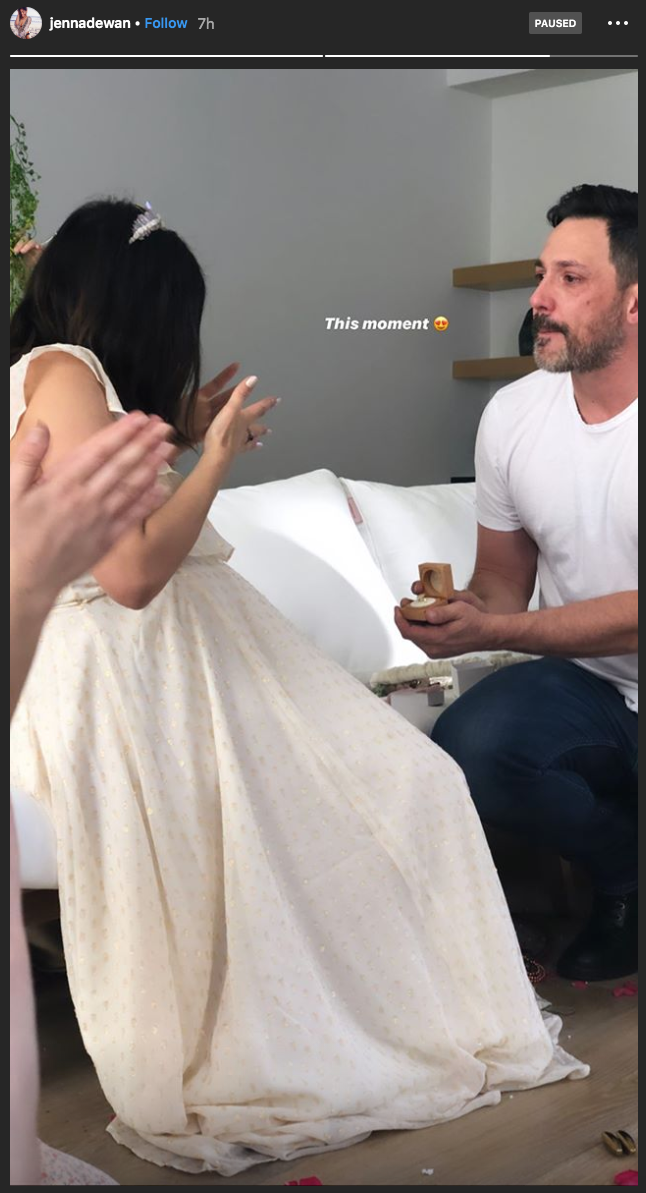 Wondering where on earth Steve got this gorgeous ring from? Well, you're in luck—turns out Steve consulted Nikki Reed (yes, THAT Nikki Reed from Twilight who's married to Ian Somerhalder) and designed a custom ring with her using Nikki's sustainable luxury jewellery brand, Bayou With Love. No word on how much it actually costs, but the style most similar to Jenna's ring retails for a cool $15,000. A real steal, if you ask me.
So who TF says that marriage has to come before the baby carriage? That's archaic! And Jenna and Steve are out here thriving regardless.
This post was originally published on Cosmopolitan US
Read more celeb news
Like this article? Sign up to our newsletter to get more articles like this delivered straight to your inbox.