Kate Middleton's brother, James Middleton, is reportedly engaged to his girlfriend, Alizee Thevenet.
James made a formal announcement on Instagram, and a friend shared that she is 'wearing a beautiful sapphire sparkler.'
What A TIME to be a fan of the royal family—not only did we royal nerds just get Prince Harry and Meghan Markle's Africa tour content over the past few weeks (complete with footage of baby Archie dancing), but Princess Beatrice also got engaged to boyfriend Edoardo Mapelli Mozzi last week. And now we have more major royal news: Kate Middleton's brother, James Middleton, is apparently engaged to his French girlfriend, Alizee Thevenet!
Daily Mail reports that James proposed to Alizee privately, but they plan to make the formal engagement announcement next week. One of their friends already dished on the proposal, though, saying, 'They've got engaged. Alizee has been wearing a beautiful sapphire sparkler. They've been keeping the engagement secret, but news has started to leak out among their friends. They'll be announcing it formally next week.'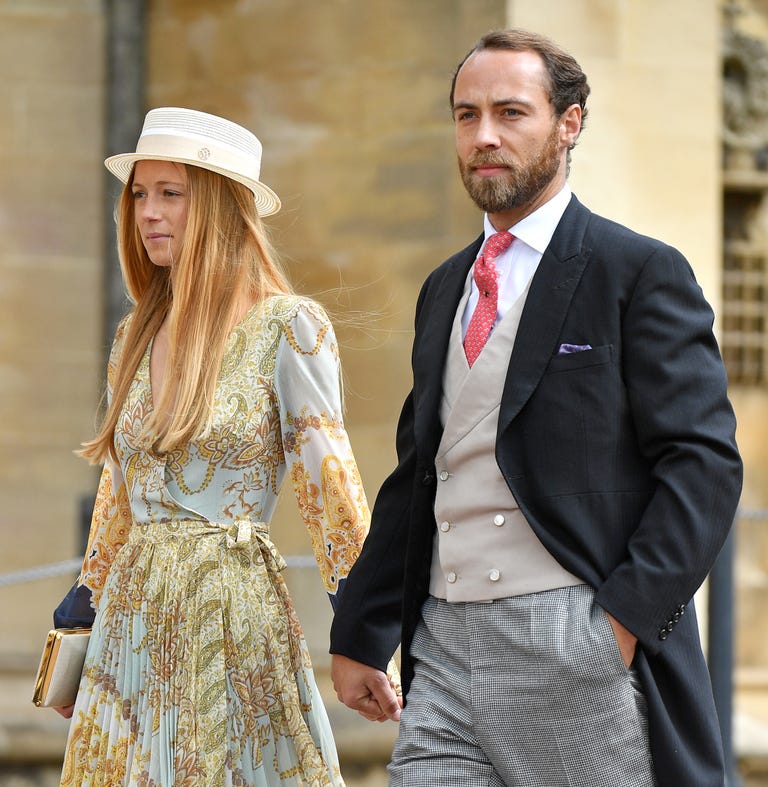 James announced the engagement on his Instagram profile with the ADORABLE caption, 'She said OUI…Our secret is out but we couldn't be happier to share the news.'
And if you want to fully 'awww' over their relationship, know that the two reportedly met when Alizee said hello to one of James's dogs. According to a source, 'After Alizee went back to her table, James asked the waiter to give her a note saying: 'I never normally do this, but would you like to go for a drink with me?' He also picked up their tab. A few weeks later, they went out for a drink together. It wasn't until after they'd met for a drink that Alizee realized who he was—one of her friends had to tell her.'
Ugh, so cute! Note to self: Be even more aggressive about saying hello to dogs on the street because their owners might be related to royalty!
This post originally appeared on COSMO US
Read more Celebs