After just one season as a judge on America's Got Talent, Gabrielle Union was fired from the hit NBC program. Rotating the female judges on the panel has become routine on the show that counts Simon Cowell and Howie Mandel as mainstays, and a just-published Variety report alleged Union was fired after calling out the racist culture onset and after imploring the show's producers to report an incident to human resources.
Since the report, fans and celebrities have shown an outpour of support for Union and the SAG-AFTRA labour union just initiated a formal investigation into her firing. Here's everything you need to know about Union's time on AGT, the racist joke from Jay Leno that she witnessed, how producers told her her hair was 'too black,' and the investigation.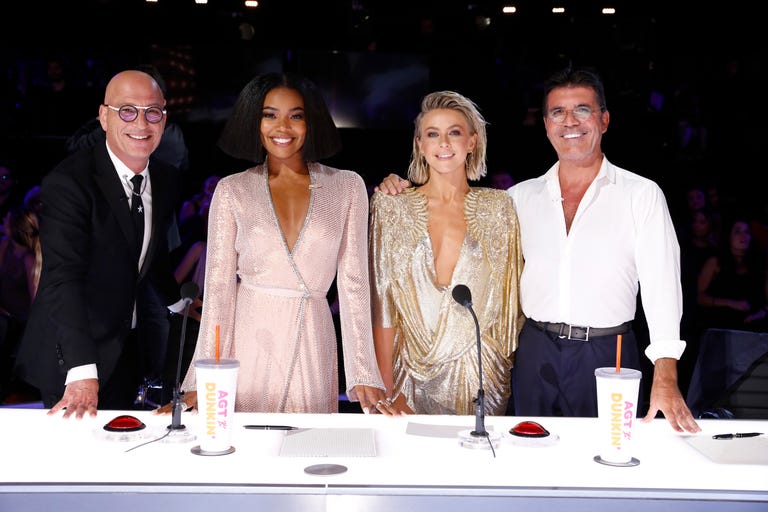 Gabrielle Union's Contract
Union joined the primetime reality talent show for its 14th season and sat on the judging panel alongside Julianne Hough, Cowell, and Mandel. According to her contract, she could have been brought on for another season, but NBC decided to cut ties after her first stint. (The same thing happened to Hough, but she said she had "a wonderful time" on the show.)
Gabrielle Union Pushes Back Against Producers
As reported by Variety, during Union's time on the show, she witnessed Jay Leno (who was taping a separate segment in the production building) make a racist joke. In the presence of all the judges and while filming, Leno allegedly commented on a painting of Cowell surrounded by his dogs. Several people who were there told the publication that Leno said the judge and executive producer's dogs looked like they would be 'on the menu at a Korean restaurant.'
Obviously this is racist, and many on the show found it to be offensive and perpetuating stereotypes. According to Variety's sources, when Union heard that come out of Leno's mouth, she went to producers and told them to report it to human resources, but it was never 'escalated.'
As proud as i were of her being selected as a judge on #AGT— Iam even more proud of her standing up for what she stands for and that's US.

— DWade (@DwyaneWade) November 27, 2019
There was another alleged incident in which a white contestant on the show appeared to make his hands black while impersonating Beyoncé during an audition. When Union said that the live audience shouldn't have to 'be subjected to something racially insensitive,' the producers still allowed the performer to go on stage and just said, 'We'll take it out later.'
Gabrielle Union's Hairstyles
During the course of the show, Union graced TV screens rocking a few different hairstyles, but they were deemed 'too black.' According to four different sources, the show's producers gave her this note 'over half a dozen times.'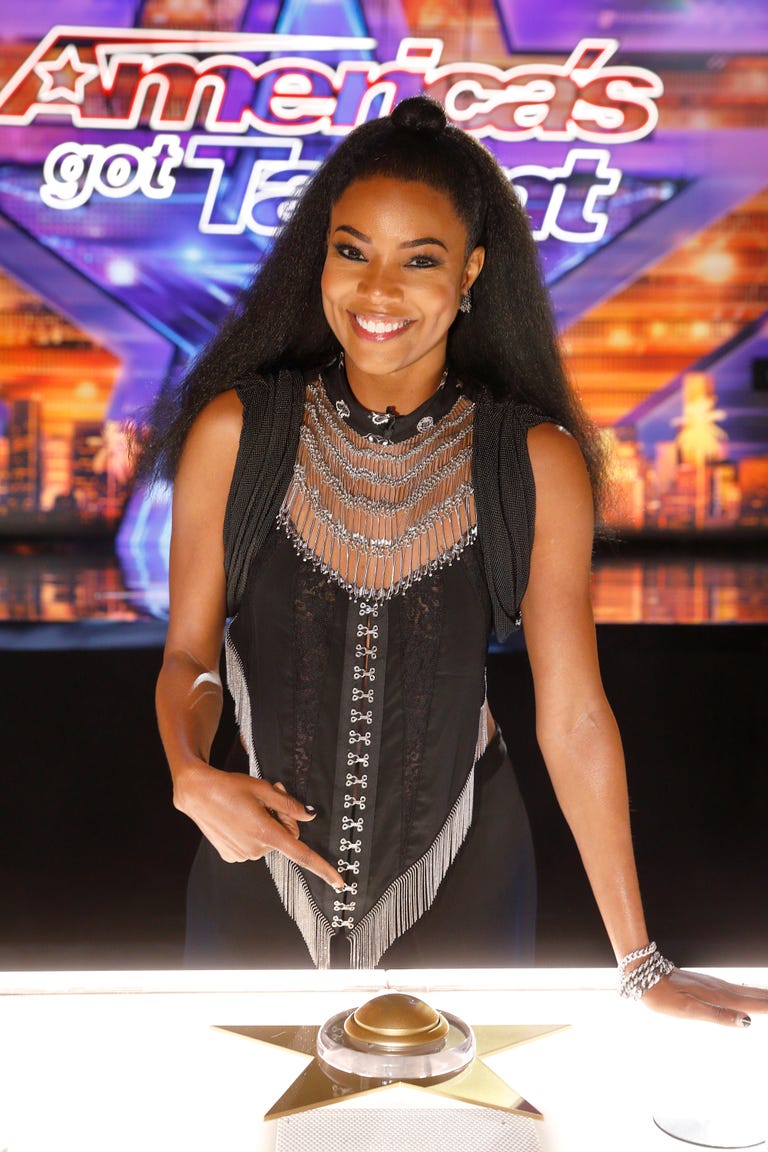 The SAG-AFTRA Investigation
Following Union's exit from AGT, the SAG-AFTRA performers' labour union launched a formal investigation into her time on the show and her firing. A spokesperson said that while the process was initiated, they 'have nothing to report now' and will continue the investigation privately.
NBC, Cowell and Freemantle's Statement
Amid all the fallout from Union's firing, the companies that produce AGT (NBC, Freemantle, and Cowell's Syco) released this joint statement:
'We remain committed to ensuring a respectful workplace for all employees and take very seriously any questions about workplace culture. We are working with Ms. Union through her representatives to hear more about her concerns, following which we will take whatever next steps may be appropriate.'
Union's Statement
Gabrielle didn't initially comment on the report or her firing, but she has since taken to social media to like tweets schooling everyone on what 'a solid apology' looks like. She's also taken time to thank everyone for supporting her through this.
So many tears, so much gratitude. THANK YOU! Just when you feel lost, adrift, alone… you got me up off the ground. Humbled and thankful, forever ❤

— Gabrielle Union (@itsgabrielleu) November 28, 2019
This! This! AND THIIISSSSSSS!!!!!! https://t.co/RCrtKtkQ4L

— Gabrielle Union (@itsgabrielleu) December 1, 2019
This article originally appeared on Cosmopolitan US
Read More Celebs
Like this article? Sign up to our newsletter to get more articles like this delivered straight to your inbox.