Please slam your body down and zig-a-zig-ah, because the Spice Girls are going on tour! The iconic British girl group have been teasing their reunion for approximately one million years, but they finally blessed fans with a video announcement on November 5 confirming the happy news:
Breaking Spice news… Tickets on sale Saturday 10.30am ✌?#GirlPower #FriendshipNeverEnds pic.twitter.com/QmWrXOWLMd

— Spice Girls (@spicegirls) November 5, 2018
Excited? Same, so here's the story from A to Z—from ticket sales to how much money the group is making on the road.
When Can I Buy Tickets? And WHERE IS THIS HAPPENING?!
Saturday. As in THIS SATURDAY, November 10th at 10:30 a.m. UK time, so please mark your calendar and set alllll the alarms. Otherwise how will you be able to slam your body down? Literally, the whole world will be LA-LA-LA-LA-ing without you, and you'll never forgive yourself. (Pst: tickets will cost between £60 (R1100) – £135 (R2500) for seats, and £75 (R1400) for standing room only. Not too pricey!)
In terms of tour dates, I have good news and I have bad news. The good news is that there are multiple dates to pick from. The bad news is that all of them are in England, so if you live elsewhere, you're going to have to get your bod on a plane.
Saturday, June 1: Etihad Stadium, Manchester
Monday, June 3: Ricoh Arena, Coventry
Thursday, June 6: Stadium of Light, Sunderland
Saturday, June 8: BT Murrayfield Stadium, Edinburgh
Monday, June 10: Ashton Gate Stadium, Bristol
Saturday, June 15: Wembley Stadium, London
Will Victoria Beckham Be There?
Tragically, probably not. She posted an Instagram confirming as much shortly after her fellow Spice Girls posted their big reveal, saying 'Today marks a special day for the girls as they announce the first tour dates since we performed together in 2012! I won't be joining my girls on stage again but being in the Spice Girls was a hugely important part of my life and I wish them so much love and fun as they go back on tour next year. I know they will put on an amazing show and the fantastic fans past and present are going to have a wonderful time!' Ugh. Fine.
Wait, Are You SURE She Won't Be There?
Look, if you need some hope to desperately cling to, Mel B implied there's a small chance that Posh Spice will show up for a surprise appearance. 'It's just the four of us,' she said in an interview. 'I hope Victoria will join us at some point. It'd be a shame if she didn't. She's just kind of not committing just yet. I'm hoping it's going to change, but definitely us four.'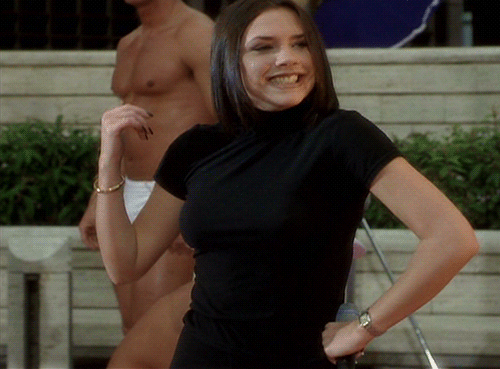 Can I Meet Them, Y/N?
Not likely. While VIP tickets are going on sale for £295 (R5400) a pop, they don't appear to come with a meet n' greet. If you spring for VIP tickets, you will snag a prime seat near the stage, plus a limited edition enamel pin, a tote bag, and a postcard set. So, like, if you're really into mailing people postcards…go forth and drop that cash.
How Much Money Are They Earning from the Tour?
SO. MUCH. In fact, TMZ reports that they're each being paid $550,000 (R7 689 192)per show, which comes to about $3.2 million (R44 737 120) per person for six days of work. Neat-o, that's definitely what I make in a week, too!!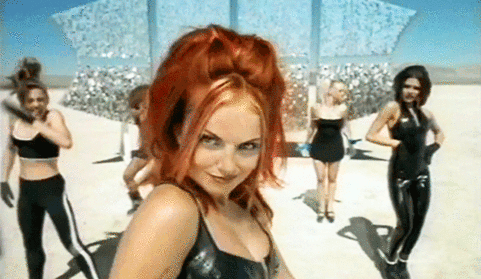 Who Is Touring with Them?
That would be English singer Jess Glynne, who confirmed the news on Twitter:
ARE YOU MAD! I'm Joining @spicegirls ON TOUR! Y'all best come through cause this stadium tour is gonna kick OFF! ? https://t.co/3C0J2H5kWo

— Jess Glynne (@JessGlynne) November 5, 2018
You might not know of her, but she's pretty famous in the UK and thanks to this tour she's about to have her life spiced way the f*ck up. Once again, you'll wanna buy tickets RIGHT THIS WAY!
This article originally appeared on Cosmopolitan US
Read more celebs