The world is still all-caps SHOOK over news of Pete Davidson and Ariana Grande's sudden engagement after mere weeks of dating, but you know who isn't here for it? Pete's ex-girlfriend. Nah, not Cazzie David! Turns out Pete also dated Girl Code star Carly Aquilino before meeting Ariana Grande—and she's all kinds of unimpressed by his engagement.
Shortly after the news broke, Carly hit Instagram Stories and shared a screenshot of a text convo with a friend informing her of Pete's new relationship status. The general vibe? 'I CAN'T.'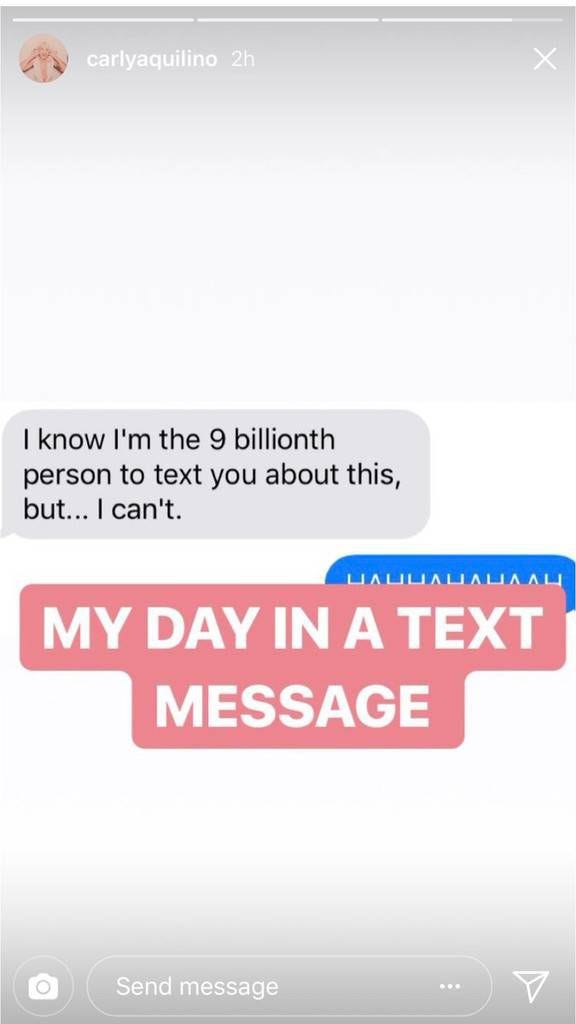 FYI, Pete and Carly dated back in 2015 (before he started seeing Cazzie David), and there's an Instagram post to prove it!
Following news of Ariana and Pete's engagement, Pete's (most recent ex) Cazzie David took to Insta to seemingly describe her feels(?). And all we've got to say is 'same, girl!'
'Came to wine country a person, leaving a human bottle of wine,' she captioned the shot.
Now, she never mentioned Pete or Ari's name anywhere in the post but I mean, A LOT is happening RN so we don't blame her for having a few glasses (or a bottle) of vino!
This post was originally seen on cosmopolitan.com
Read more celebs