You know that feeling when you're out on a yacht with your friends and everyone is wearing a bikini because you're in Miami and it's literally a million degrees? And the thought of wearing anything other than basically nothing sounds like actual hell because, again, it's a million degrees? Kylie Jenner does not relate.
The reality star was spotted floating atop a yacht in Miami with friends and family (shoutout to BB Stormi), and decided to wear a skin-tight black spandex onesie/jumpsuit/scuba outfit. Honestly, it's a look, and I'm very much here for it: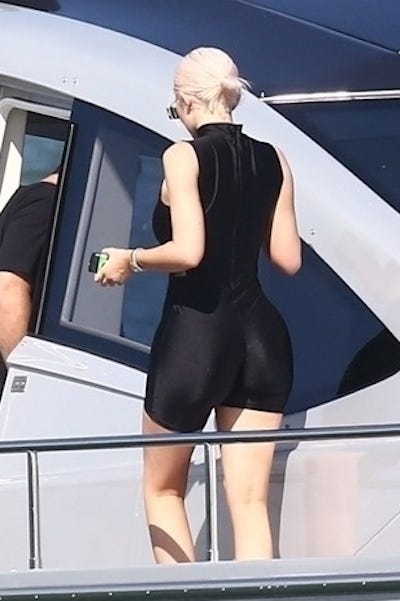 Kylie and her friends appear to be in Miami to celebrate Jordyn Woods 21st birthday, and previously partied up a stormi (HAHAHAHAHA) at a nightclub called LIV. Which, FYI, was hosted by Dave Grutman, whose yacht this is! It's alllll coming together.
Anyway, here's another look at Kylie's outfit. Let's hope she wore sunscreen, otherwise her tan lines are going to be … interesting.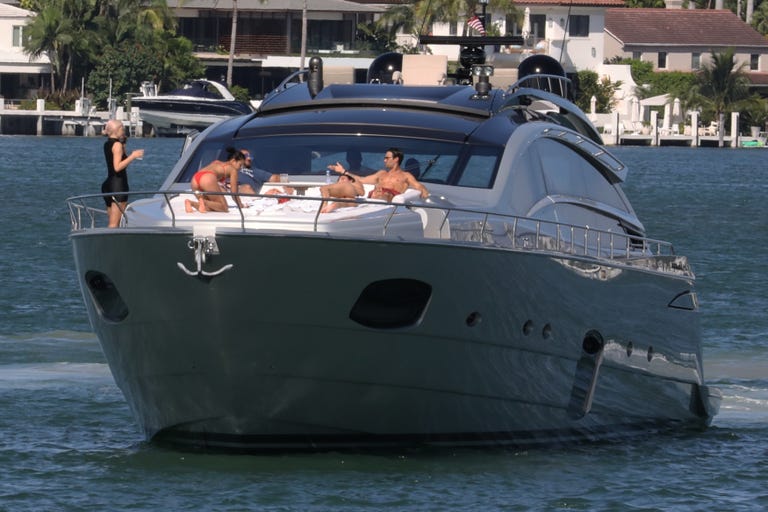 This post originally appeared on cosmopolitan.com
Read more celebs